Its hot. I'm still mad a t Starbucks. And Jamba Juice is about twenty blocks west in SoHo. What is a person to do? Lug out that blender and start blending your own healthy delicious smoothies of course! No, lets not do the boring banana strawberry or pineapple-mango smoothies…lets think of a few NEW EXCITING AND CREATIVE FLAVOR COMBOS!!!!
Todays smoothie is a lightweight–less fruit–more ice–more hydrating refreshment. We're going to start out with a slushie-smoothie–and later this week, we'll build into the more heftier fruit smoothies.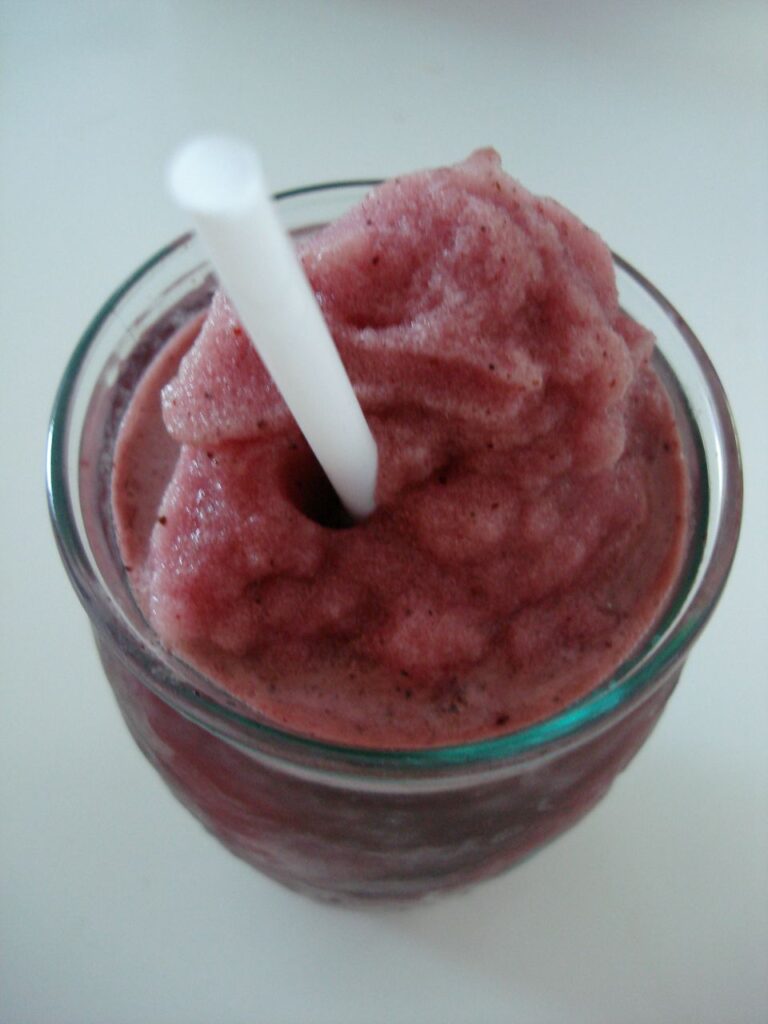 TODAYS SMOOTHIE FLAVOR:
LITTLE LOST GRAPE SLUSHIE SIPPER
-2 cups organic concord grape juice
-2 cups ice
-the juice of one lemon
-the juice of one orange
-(optional) one handful of frozen blueberries or blackberries
BLEND–and enjoy!
YUM–grape slushie smoothie-
-refreshing and high in ANTIOXIDANTS!
…CHEERS TO THE SUNSHINE….