For today's interview: Vegan Yack Attack, also known as my friend Jackie.
These Healthy Happy Leader interviews are an extension of my Veggie Girl Power Series from years ago. I love chatting with inspiring women and learning from their successes, challenges and goals in life.
I first "met" Jackie Sobon of Vegan Yack Attack years ago when the vegan blogging scene here in LA felt so fresh and new to me! I was so excited to meet so many talented and kind people with the same creative ambitions and passions as me. I think the best way to sum up Jackie is that everyone loves her. She is a sparkly, fun soul just packed with creative energy.
Since that first meeting, Jackie has written a bunch of amazing cookbooks (like this one I reviewed) and works on loads of very cool food photography projects. And of course her usual blogging duties! And most of all, she is just a really cool and lovely, kind and fun lady to know. Let's chat with Jackie!…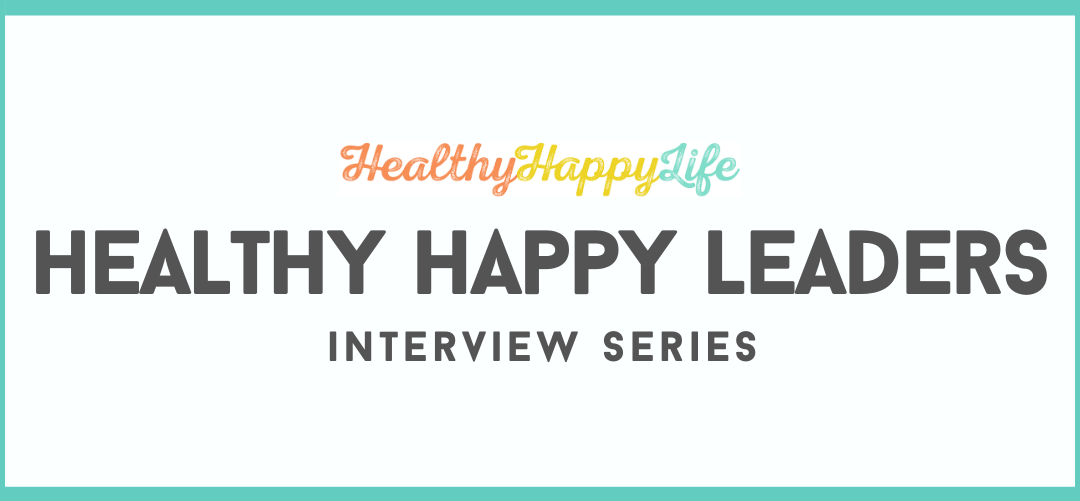 About the Healthy Happy Leaders Interview Series:
Interviewees are hand-picked by me. they are given a list of questions and told to select ten of them. Questions relate to wellness, work, life, happiness, self esteem, growth, healthy living resources, plant-based eats and more. If you know someone that you would love to see featured (or are a leader yourself!) please comment below or contact me for consideration!
Check out all my blog interviews right here!
Healthy Happy Leaders Interview: Vegan Yack Attack, Jackie Sobon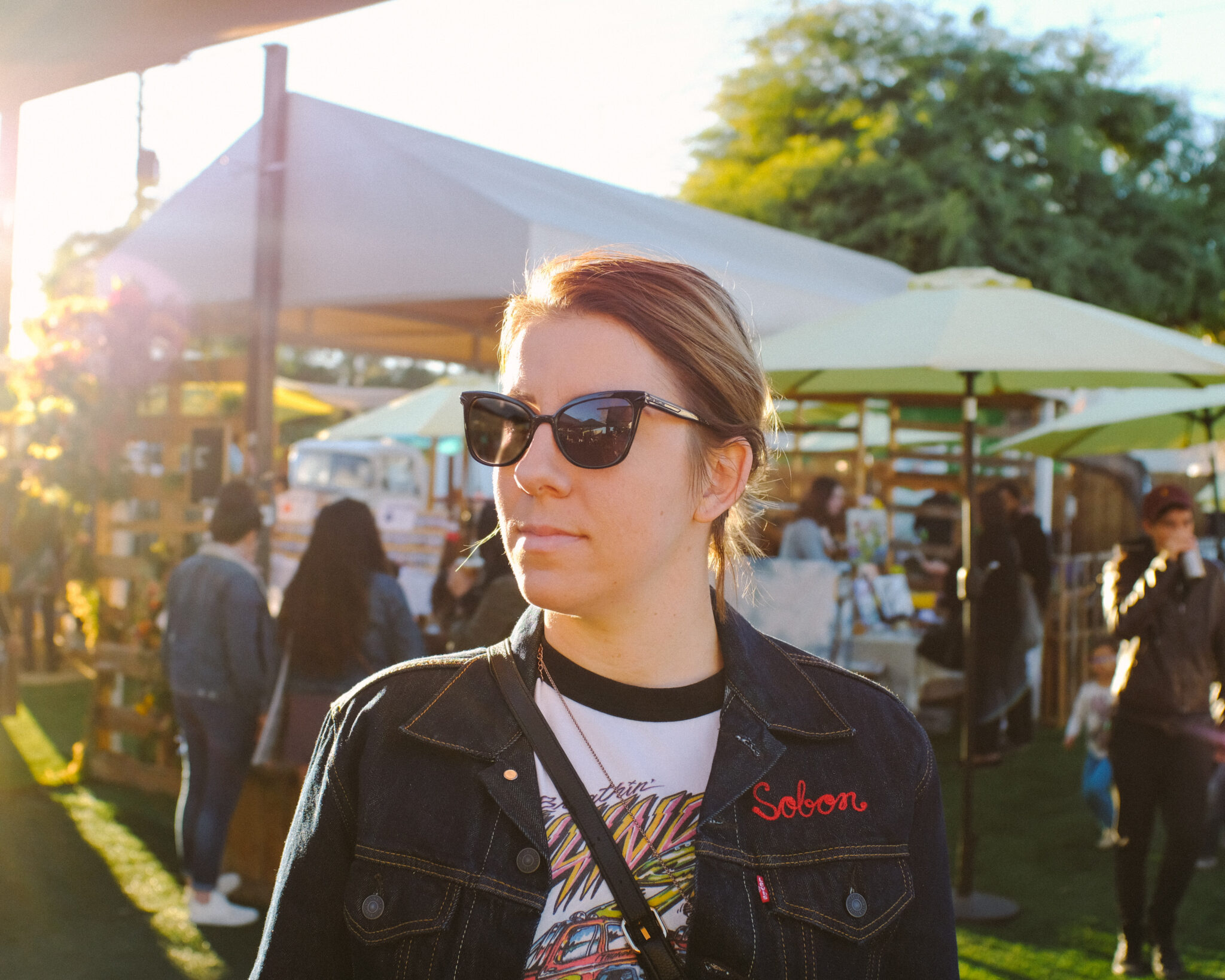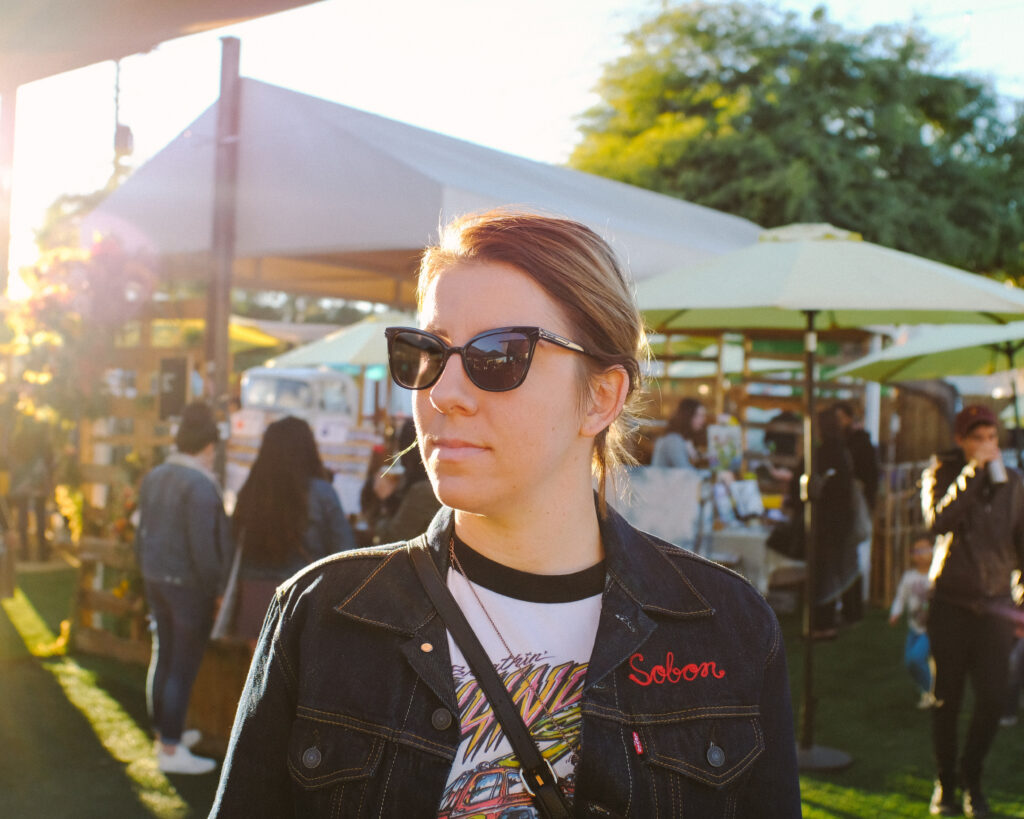 On Veganism…
Q: Why Did you Go Vegan?
Jackie: When I was going to school for my Product Design degree, we were taught about sustainable design and how products can impact the environment. That resonated with me and was the beginning of what ended up being several roads merging into one: becoming vegan.
After environmental impact, another thing that pushed me to move past vegetarianism was looking at the regulation and enforcement of the FDA around factory farming. Pretty frightening! Then, a few months into me being vegan, animal and worker welfare became an important factor in my activism.
On other creatives/blogs…
Q: What are some vegan social accounts, authors or blogs that you love?
Jackie: Aside from Kathy's site here, which was a big inspiration to me when I first became vegan and started blogging, here are some others that I love: Taylor Wolfram RD. for her inclusive look at plant-based health, Vegan Richa for her beautiful vegan Indian dishes, Plant-Based on a Budget for making veganism ever more accessible, The Viet Vegan, The Full Helping, and SO many more.
On food science…
Q: What are some 'vegan fun facts' that you love to share?
Jackie: While I do share some specific facts at times, I find it most interesting to talk about the chemistry of food with people that aren't vegan. For example, some will ask, "How is it possible to replicate something close to cheese, without dairy?" And my answer is that when you break dairy cheese down what makes it delicious is that it's protein + fat + a culture + salt, so finding things to use in plant-based ingredients is totally possible!
On non-food vegan brands…
Q: Besides food, what vegan brands (beauty/fashion) do you love?
Jackie: Oooh, I love Matt & Nat bags and wallets (you can find some used on Poshmark for a more affordable option), Derma-E for quality skincare, and E.L.F. for affordable vegan makeup. I try to buy most clothes second hand, so I highly recommend using ThredUP on that front! (not all vegan but easy to sort).
On stress management…
Q: How do you deal with stress + anxiety in today's busy world?
Jackie: My anxiety is pretty relentless, but I've found that going to therapy regularly, sleeping enough hours, and eating well help immensely. Yoga also helps with my peace of mind, not only because it's a physical activity, but because of the practice itself.
On work/life balance…
Q: Work/life balance, how do you thrive when things get busy?
Jackie: This one has always been a struggle for me, especially when you are self-employed and do mostly contract work. Things can always seem like "feast or famine". I've learned that when I'm in the midst of large projects or deadlines, and the stress is getting the best of me, it's time to step back. Even if that means for a weekend or evening, to spend time with loved ones and friends.
"I've learned that when I'm in the midst of large projects or deadlines, and the stress is getting the best of me, it's time to step back. Even if that means for a weekend or evening, to spend time with loved ones and friends."

– Jackie
On shows to watch…
Q: Comfort food TV SHOW(s) or movies? Or just your faves?
Jackie: I don't watch too many tv shows, but the ones that are my go-tos are Parks and Recreation, Brooklyn 99, New Girl, Good Place, and currently Schitt's Creek.
On self esteem…
Q: How do you boost your self-esteem?
Jackie: As cheesy as it sounds, verbalizing affirmations can be super helpful in this department. I'm so critical of myself that I need to break up the stream of criticism with positive words about myself. It also helps me to be less critical of others!
On social media…
Q: Networking advice for introverts? (Or extroverts!)
Jackie: Social media wasn't the monster it is today when I first started blogging. BUT, it can be an incredibly useful tool when it comes to networking for introverts. Finding accounts that you genuinely love following, and that produce quality content within your niche, then interacting with them regularly and establishing a working relationship can be very helpful.
On the extrovert side, one thing that creating long-lasting relationships with individuals who I ended up working for/with was going to organized, professional meetups and dinners.
On career changes…
Q: Have you ever made a career 180 – why? And how did it turn out?
Jackie: I have! It was when I went from being a full-time product designer (in an unfortunately soul-sucking position), to blogging part-time and gigging as much as possible in 2011. Meaning working shows as a merch person or anything else I could work in. I was very broke for a couple of years but had the privilege of living at home with low expenses to get through it.
Now, I blog 50% of the time and do food photography/styling plus recipe development the other 50%.
Connect with Jackie..
Social media: @veganyackattack – twitter – insta
New book that just came out!… Vegan Yack Attack's Plant-Based Meal Prep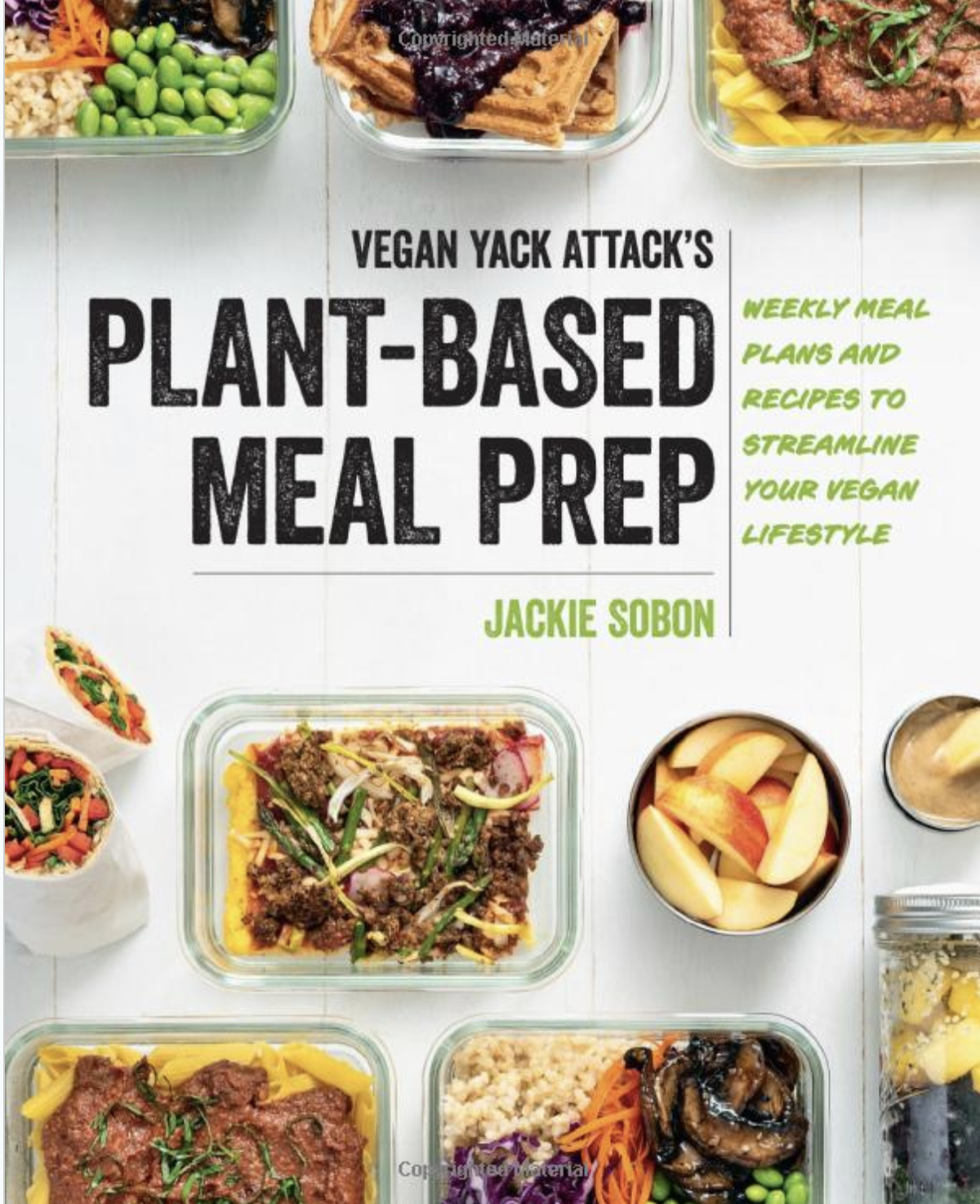 I hope you enjoyed this HHL interview with Vegan Yack Attack! Now hop over to Amazon to check out all her amazing books.
Want more interviews? Check out all my blog interviews right here!
disclosure: this post contains Amazon affiliate links