Kathy Patalsky's Awards and Honors
Updated 3/2011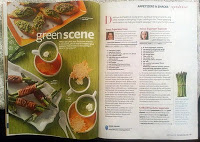 3/2011 Taste of home Magazine Publication
3/2011 Name Interview by NamelyMarly.com
11/2010 Jordan Winery Food Photography Contest – Grand Prize Winner
10/2010 Contributor to the Foodista Best of Food Blogs Cookbook. On sale now!

10/2010 Sunkist S'alternative Recipe/Photo Contest Finalist – Runner Up
9/2010 Healthy Food Fight! Competed in Round 2 of Aetna and Food Network's Healthy Food Fight. Location: Kennett Sq. PA Mushroom Festival.
9/2010 Photographed PCRM'S Vegan Kickstart IPhone App vegan recipes.
8/2010 Vegan Mainstream Interview: Kathy Patalsky
7/8/2010 Featured Profile Interview: Food Noise on JustinEats.com – Q&A with Kathy.
7/8/2010 Interviewed on the Healthy Voyager Radio Show. Listen here on itunes!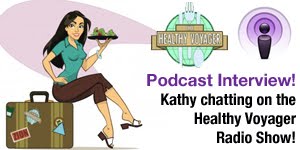 *if you don't have itunes – listen here*
7/2010 Featured on LA Times Daily Dish food blog. Photo credit/blog link. Combo Plate: Swedish sushi, vegan eats, Roger Ebert cooks and more.
6/2010 Winner of PeanutButterBoy.com's FRUIT/VEGGIES Peanut Butter Recipe Contest. Prize: Peanut Butter and Co $100+ prize pack! My winning recipe and prize pack pics.
6/2010 Contributor to Posit Science's ThinkFood Cookbook. Details here.
5/2010 Finalist in the DOLE California Cook-Off! Finals to be held in Los Angeles CA June 26th 2010. Judge Chef Ben Ford of Ford's Filling Station restaurant. Read all about Kathy's DOLE CALIFORNIA COOK-OFF experience!
5/2010 Winner in the Nasoya Recipe Contest – Pom Choco Tofu Pudding Parfait
Winners list
3/6/2010 Photo featured in VegNews April 2010 issue, page 22. Chipotle Vegan Burrito photo. Details and images here.
2/2010 Winner of Focal Pop photography project: Frustrated Worker.

12/03/09 Featured Recipes in the Smithsonian's Zoogoer Magazine, Published by Friends of the National Zoo.
Issue Date: Nov/Dec 2009
Article Title: Sweat Like a Pig?
"Creature Feature" article includes my Sweet'n Sassy Sweet Potato Pockets and Sweet Potato Mash Recipes
Article written by: Pamela Bucklinger
11/09/09 Perfect Butternut Squash recipe listed as Saveur.com's "Best of the Web"

11/09/09 Second Place Winner in the Whole Grains Council, "I Love my Whole Grains" Contest.
8/24/09 One of 20 Finalists chosen from a nation-wide pool of entrants in the FLAYvors of Washington Bobby Flay Grill-it Challenge. My blog post about the contest here. Finalists here, Food Network.

8/22/09 Judge in the 1st Veggie Conquest Cooking Competition NYC. Full post with photos here.
6/27/09 Top 100 Twitter Feeds: Green, Organic, Healthy
6/3/09 Contest Winner – AvecEric.com – Cinco de Mayo Food Photography Contest.
*AvecEric.com is the website of award winning chef Eric Ripert.
6/3/09 Winner! Cinco De Mayo Contest on AvecEric.com
Kathy's photo of Salsa Verde Guacamole won the Eric Ripert, AvecEric.com Cinco De Mayo Photo contest. The contest was judged by award winning food photographer Lou Manna. Eric Ripert is the multi-award winning Chef at Michelin-starred restaurant Le Bernardin in New York City. Kathy won a Olympus Stylus Tough Camera.
AvecEric.com Contest Winner Posting.
Kathy's Blog Announcement.
5/10/09 Cookoff Judges Award – "Best Disguise of Tofu" for Kathy's entry "Lemon-Aide Tofu Cups" at the Tofu Takedown Cooking Competition.
TOFU Takedown NYC Press
5/10/09 Time Out NY-Is Tofu the New Bacon?
5/10/09 New York Blips-Soy Toys and Tofu Mamas…
5/10/09 Metromix Photo Slideshow
5/10/09 Tofu Takedown-Matt timms
5/10/09 Village Voice-Tofu Takedown
5/10/09 NY Mag Grub Street, Tofu Takedown
5/10/09 Not Eating Out in NY-Judge Blog
5/10/09 NY Times-Cookoffs
3/09 Grubs Club – Runner Up in Food Photography Contest
7/12/08 – 2008 Hollywood Book Festival-Winners List
7/12/08 Hollywood Book Festival-Honorable Mention-Wiggle Jiggle Book
7/09 DIYReporter-Winners List