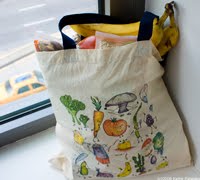 Whether you have been cooking vegan recipes all your life, or you just made your first serving of tempeh bacon this morning, you are probably craving a list of essentials including ingredients and pantry items. Every vegan cook will have a different list, but if you were snoop around in my kitchen this is exactly what you'd find. Here is my Vegan Essentials Shopping List to help you get cooking in your kitchen! Plus, I've never been good at the fifteen items or less line at the grocery store (just ask my husband) but just for you, I've also successfully created my nifty 35 Favorite Items vegan shopping list…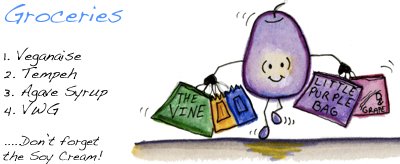 If I had to fill a dead empty kitchen by choosing only 35 items at the grocery store, here is what I'd grab first.This was quite a challenge for me…
UPDATED 8/2010: Kathy's Top Thirty-Five Vegan Kitchen Essentials List:
1. Extra Virgin Olive Oil (macadamia, grape seed and hemp oils are also fantastic)
2. Apple Cider Vinegar
3. Vegan Protein Substitution: (Tempeh/Tofu/Seitan/vegan sausages/gardein/boca) *Tempeh is my fave.
4. Sprouted Grain Complete Protein Bread or Quinoa
5. Nutritional Yeast
6. Vegan Sweetener *Maple Syrup – Grade B is best* Agave Syrup works too
7. Kombucha Beverage
8. Cayenne or Cinnamon ('warm' spice)
9. Soy, Hemp, Nut or Rice Milk
10. Vegenaise Spread
11. Sweet Potatoes
12. Citrus Fruit (Grapefruit, Oranges, lemon)
13. Frozen Green Pod Protein (Shelled Edamame or Peas)
14. Leafy Greens (arugula/spinach/watercress)
15. Rice Crisps – wasabi flavor is my fave
16. Onions
17. Fresh Herbs (flat-leaf parsley, cilantro, basil and more)
18. *Assorted Fresh Seasonal Produce* (Local/Farmers Market preferred)
19. Raw Nuts (Brazil/Cashew/Almonds) and Seeds (pumpkin, sesame, hemp, poppy)
20. Coconut Water (A MUST!) Coconut Water Taste Test.
21. Bananas
22. Mushrooms (Shiitake preferred)
23. Tea (Green, Black or Chai)
24. Spicy Condiments (Dijon Mustard, Salsa or Harissa)
25. Dried Rice/Grains (like Quinoa)
26. Berries (fresh or frozen blueberries, strawberries, blackberries…)
27. Avocado
28. Fresh black pepper grinder
29. Dried/Canned Beans
30. Fresh Morning Fruit: Papaya or Melon is my fave
31. Vegan Cheese (Dr Cow, Follow Your Heart or Daiya)
32. Lots or Lemons!
33. Digestive roots: fennel, radish or ginger
34. Soy Yogurt
35. Something sweet… soy/coconut/hemp ice cream perhaps…
And now my complete list…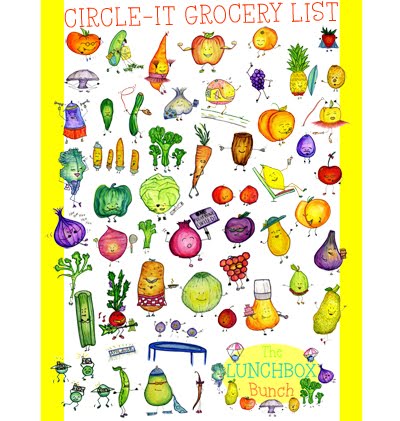 Kathy's Complete Vegan Essentials List
*Note I definitely have more items (and I'm out of a few) – than this in my kitchen right now, but these are my vegan staple items that I try to keep an assortment of on hand.
No, I do not have all these items in my tiny NYC kitchen right now. I wish..
And when it comes to produce items I try to stay seasonal, so the list is always changing.
Fridge:
Vegenaise Spread (Vegan Mayo-type spread)
Vegan Cream Cheese
Vegan Cheese (Daiya, DrCow, Follow Your Heart. Homemade)
Dijon Mustard
Parmesan Cheese (Purple vegan bottle – Galaxy Nutri brand)
Tahini
Vegan Buttery Spread (Soy/Olive Oil based style butter)
Liquid Smoke (Vegan way to get that smoky BBQ flavor)
Soy Sauce
Apple Cider Vinegar
Red Wine Vinegar
Almond Butter
Harissa Spicy Spread
Roasted Tomato Salsa-HOT
Soy Yogurt
Beverages:
Coconut Water
Soy Milk
Rice Milk
Hemp Milk
Almond Milk
Chai Beverage Concentrate-vegan
Sparkling Mineral Water
Electrolyte Water
Kombucha Drink
Acai Juice
Fruit and Nuts:
Dried Goji Berries
Raw Brazil Nuts
Raw Cashew Nuts
Raw Walnuts
Pumpkin Seeds
Sunflower Seeds
Dried Blueberries
Shredded Unsweetened Coconut
Pine Nuts
Protein-Rich:
Tempeh
Extra Firm Tofu
Silkened Tofu
Frozen Shelled Edamame Beans
Seitan
Quinoa
Beans
Lentils
Freezer:
Frozen Vegan Ice Cream
Frozen Organic Blueberries
Frozen Acai Smoothie Packs
Frozen Organic Strawberries
Frozen Papaya
Frozen Organic Peas
Frozen Organic Rice/Veggie Blend
Frozen Veggie Burgers
Grains/Flour/Baking:
Sprouted Grain Bread
Brown Rice
Thick Cut Oats
Quinoa
Whole Wheat Couscous
Arborio Rice (Risotto)
Pasta (spelt/wheat/rice/Farro)
Corn Meal-thick
Fava-Garbanzo Bean Flour
Flaxseed Meal
Baking Soda/Powder
Agar Agar
Oils/Fats-Pantry:
Fruity, Hugh Quality Extra Virgin Olive Oil for salads
Less Expensive Extra Virgin Olive Oil for cooking
Coconut Milk
EV Coconut Oil
Canola Oil
Grape Seed Oil
Macadamia Nut Oil
Sweeteners:
Maple Syrup – grade B
Agave Syrup
Vegan Organic Sugar-dry
Brown Rice Syrup
Spices/Seasonings:
Black Pepper Grinder
Fine Pre-Ground Black Pepper
Cayenne
Paprika
Ground Cumin
Cinnamon
Lemon Pepper Grinder
Red Pepper Flakes
sea salt-fine
Kosher salt
Fleur de Sel
Vanilla Extract
Bay Leaves
Thyme
Rosemary
Fresh Garlic
Gourmet Salts – pink, grey, herbed, black
Canned Goods/soups:
Large Pitted Olives
Organic Garbanzo Beans
Mandarin Oranges
San Marzano Tomatoes
Udon Miso Noodle Soup
Vegetable broth
Vegan Marinara Sauce
Roasted Red Peppers
Artichoke Hearts
Marinated Mushrooms
Dried Pantry-Beverages:
Green Tea
Black Tea
Miracle Greens Powder
Dry Snacks/Sides:
Savory Rice Crackers
Salt n Pepper Rice Crackers
Soy Crisps
Pea Crisps
Fruits and Veggies:
*Seasonal Produce whatever that may be
Year Round:
Italian Parsley
Onions
Sweet Potatoes
Tomatoes
Oranges
Mandarins/Winter Citrus
Grapefruit
Apples
Bananas
Jalapenos
Plantains
Mushrooms
Lemons
Limes
Arugula
Mixed Greens
Fennel
Shredded Cabbage
carrots
Avocados
Watercress
Romaine Hearts
Endive
Yes I probably forgot a few things. But this is a good assortment of products/foods I love.
What did I forget???? What do you always have on hand?