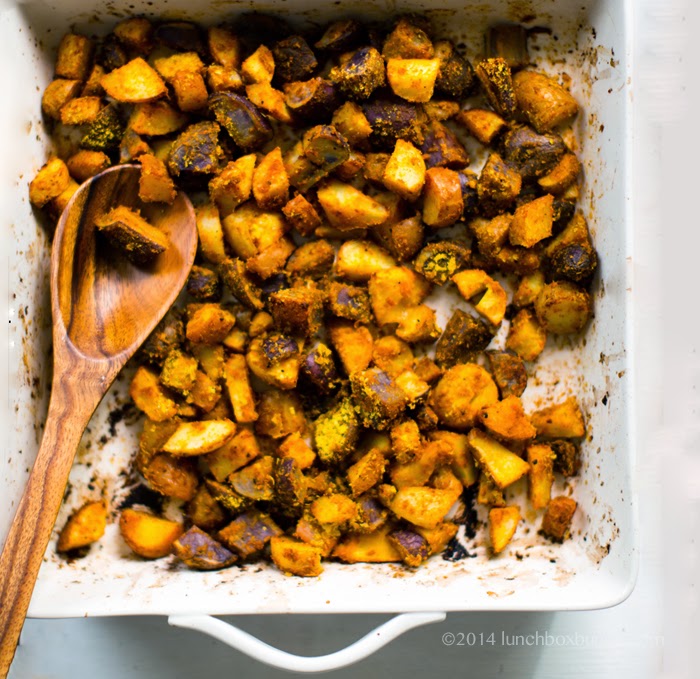 Cozy. Flavorful. Multi-talented. Easy. This is one of my favorite side dishes. Tiny taters become Lemon-Pepper Cheezy Tiny Crispy Roasted Potatoes in a flash. The flavors are lemon peel, black pepper, cheezy nutritional yeast, rich extra virgin olive oil, sea salt, smoky spanish paprika and some heat from a hint of cayenne. Roasted potatoes are a very fuss-free side dish that pair so well with sandwiches, salads, just about anything really. And the whole house will smell amazing with these little gems roasting in the oven…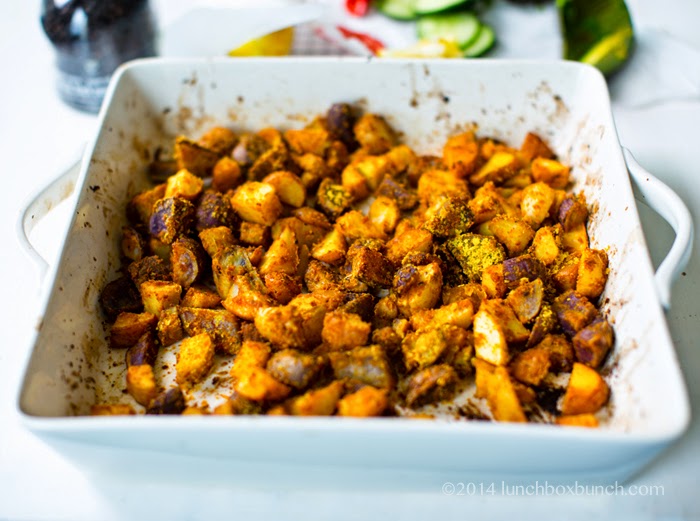 Cozy-wozy is how these potatoes make me feel. Comfort food.
Kinda like this kinda cozy..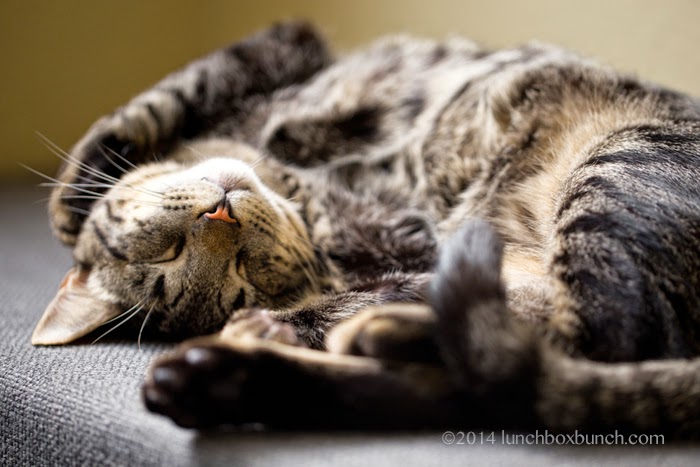 Yes, this.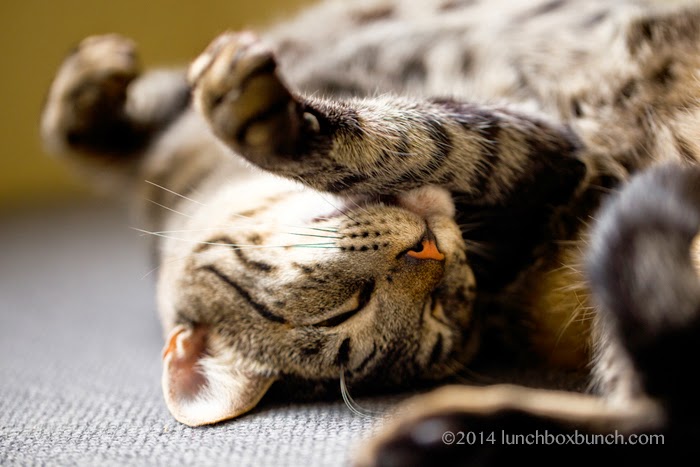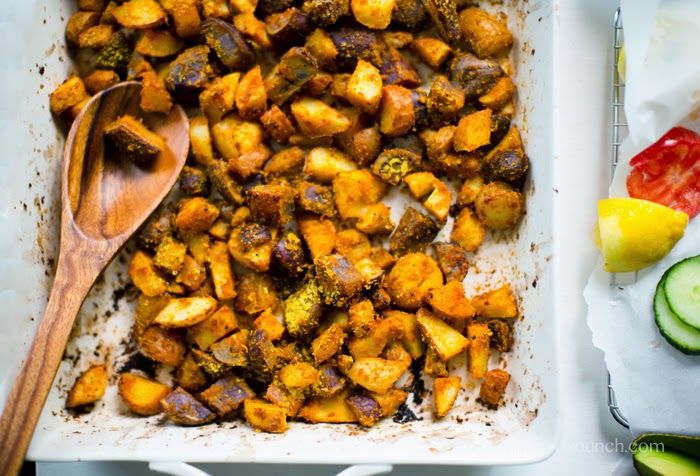 Dipping Sauce. Serve with some spicy mustard dipping sauce. Or my fave, a maple-Dijon mustard dip! Add 1 teaspoon maple syrup to 1 tablespoon spicy mustard, and stir until silky.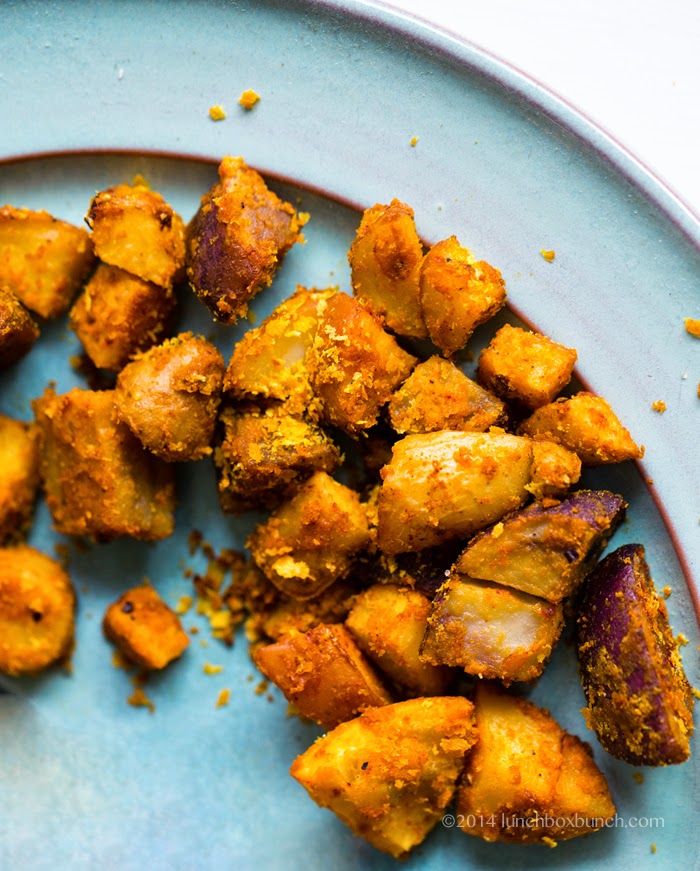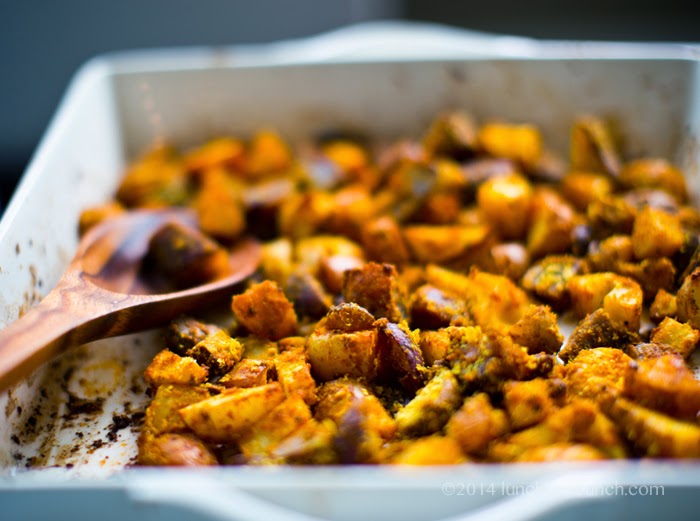 Leftovers? Leftover roasted potatoes = amazing potato salad! You only need to add some crunchy veggies, maybe some dill or other freshly chopped herbs like flat-leaf parsley, some vegan mayo or plain yogurt or tahini sauce for creaminess and maybe some mustard and sweet maple syrup too. Try this recipe and simply sub with the leftover roasted taters.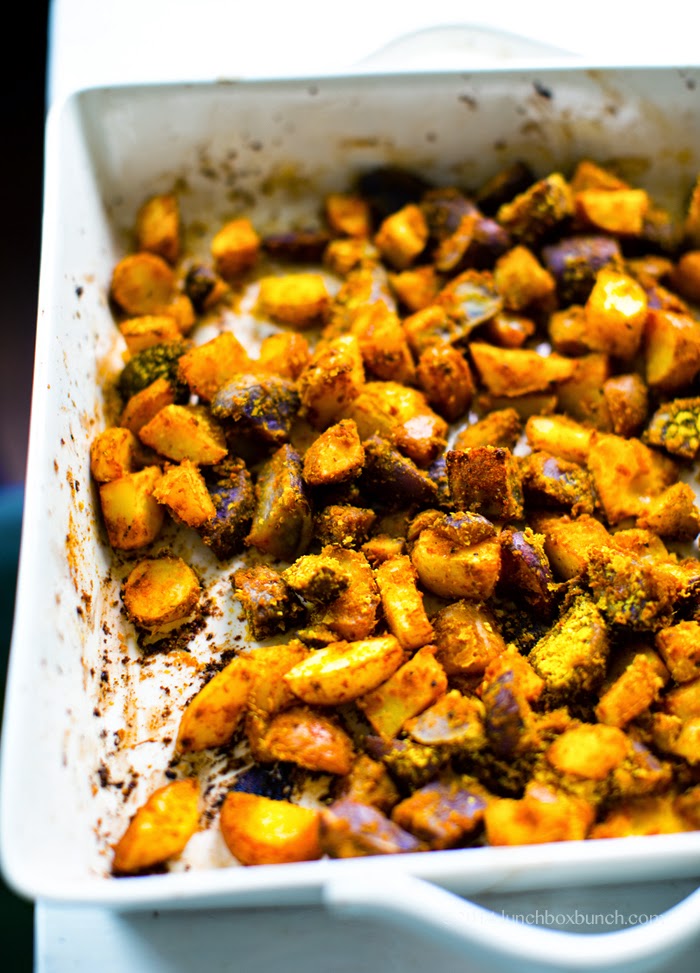 The before shot:

Ready to devour!..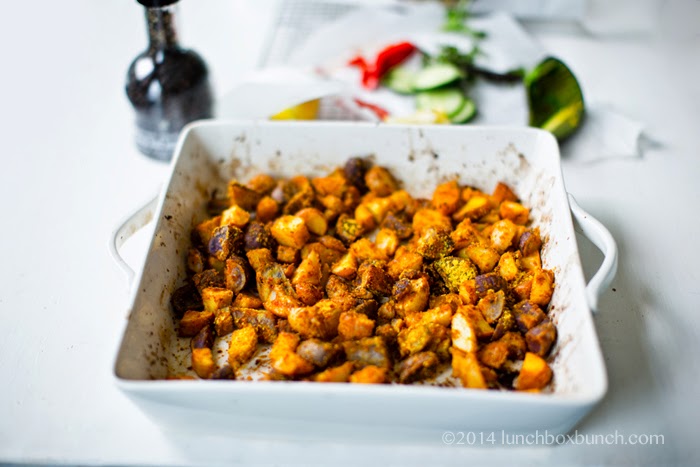 Lemon-Pepper Cheezy Crispy Roasted Potatoes
By Kathy PatalskyPublished 08/03/2014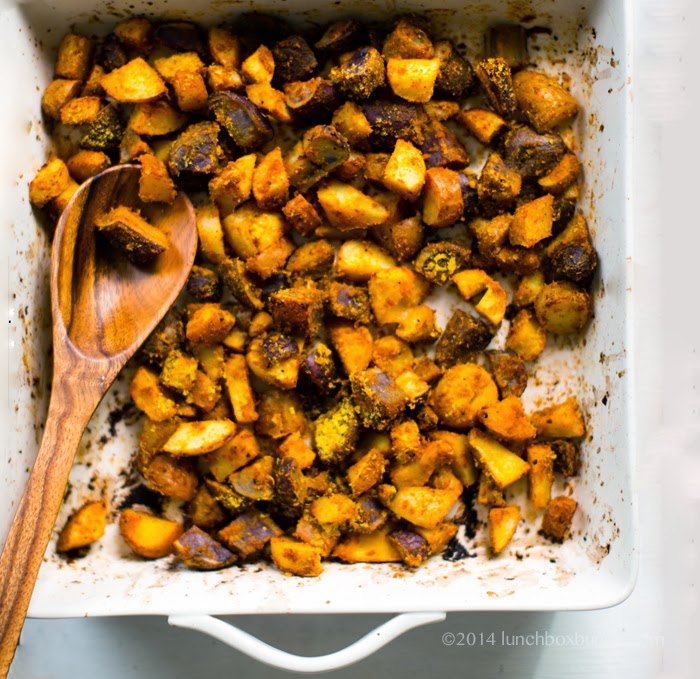 These vegan tiny taters are crispy, coated and lightly spiced with smoky, cheezy, lemon-pepper flavor. Roasted potatoes make a cozy delicious side dish.
Ingredients
5 cups tiny potatoes, quartered (multi-color used)
3 tablespoon extra virgin olive oil
½ cup nutritional yeast (or more to taste) – aka nooch
¼ cup lemon juice (freshly squeezed)
a few pinches of fresh lemon zest
⅛ teaspoon smoky spanish paprika
⅛ teaspoon cayenne
⅛ teaspoon black pepper
¼-1/2 teaspoon sea salt (or to taste)
1 clove garlic, chopped (optional)
a few slices of the squeezed lemon to roast with the potatoes – lemon peel flavor enhancer (optional)
Instructions
Preheat oven to 415 degrees and prep the potatoes by dicing.
Add the potatoes and all the ingredients (except the salt and ¼ of the nooch) to a large casserole dish. Stir and toss them very well so that each potato is coated in oil, lemon and spices. Also fold in the optional (squeezed) lemon slices or quarters. Note: Start with ¼ cup nutritional yeast at this point.
Place the dish in the hot oven and roast for 20 minutes at 415 degrees. Check on the potatoes and toss then around, flip them a bit. Add the other ¼ cup of nooch and the salt. Toss well.
Roast for another 10-20 minutes, until the potatoes are crispy on the outside, lightly browned and tender on the inside. Do a taste test and add additional spices/salt/nooch as desired. I like to add an extra spoonful of nooch! Serve warm.
Yield: 4 servingsPrep Time: 00 hrs. 10 mins. Cook time: 00 hrs. 40 mins. Total time: 50 mins. Tags: side dish,appetizer,potatoes,cheezy,vegan,lemon-pepper
Thanks for modeling "cozy" for us today, Sochi 🙂 ..