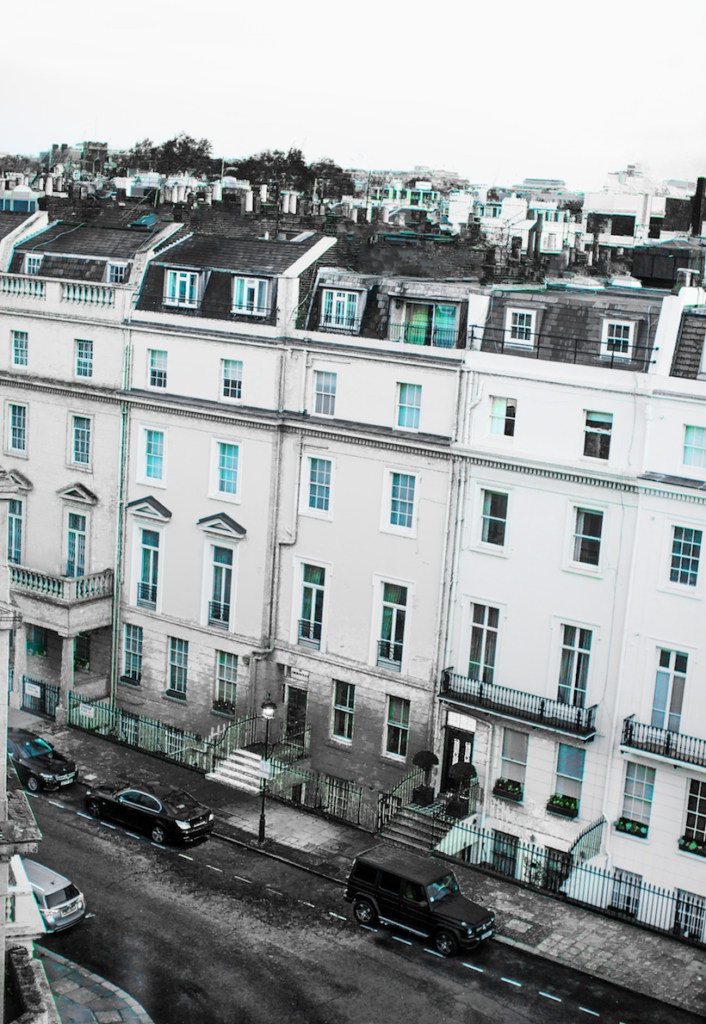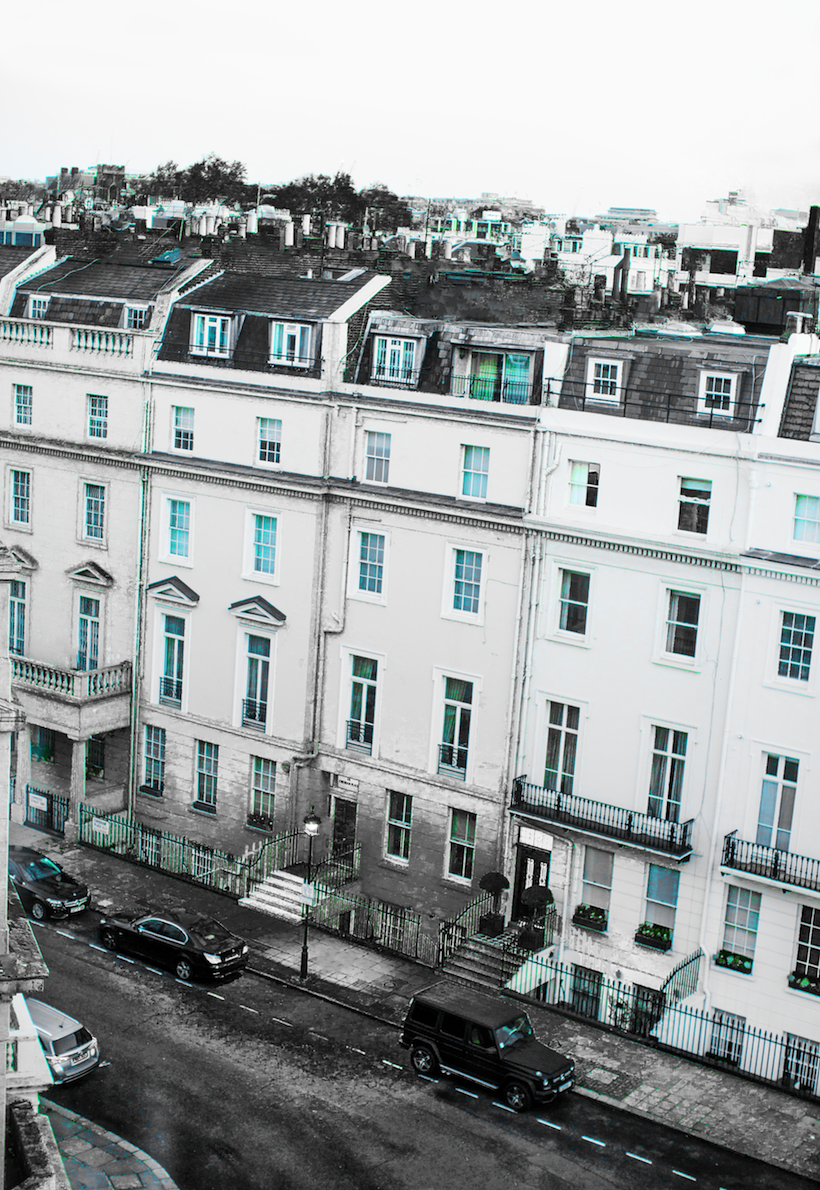 My husband and I took a trip to London, England last November. And it was simply lovely. Check out all the fun we had..
My London Trip. In this travel feature I will share some of my favorite vegan dining spots, things to do and places to stay. I cannot wait to go back to London one day and do more exploring, because my adventures here today are truly just a tiny slice of the fun you can have in jolly old London town. (And this is part one of two posts – the next one will be Northern Ireland!)..
Hi London! Oh yes, I love you.
Cobblestone streets, twinkly lights at the bustling Christmas markets, steamy warm beverages, moody castles, shiny bridges glowing in colors of blue and purple, the cool and crisp water of the Thames, cozy cafes, tourists mingling around palace gates, friendly swans, energized pubs and swanky restaurants — and beneath it all, the hum of history in the air. Oh, and that skyline. The one with Big Ben's shiny golden clock face smiling brightly for all to see.
London Travel Guide
This was technically my second visit to London, but my first time around my sister and I were in and out in a flash – and ended up in Scotland and Ireland mostly. So for this visit, my husband and I embraced the energy of the city. We spent a good five nights exploring and adventuring until catching a plane to Belfast, Northern Ireland for touring the Titanic site and yes, even Game of Thrones fun. But that is my next post.
In London, it was cold, winter coats a must, the skies were mostly white and gray, air crisp, the streets were slick and steamy. But with all that cold weather, it was quite cozy. And the touristy hot spots were less crowded than I can only imagine they must be in spring and summer.
So if you are planning a trip to London, check out my picks and pics!..
"It's London Baby!" Yes, Friends references are a must.
So I didn't get to wear cute dresses and flip flops, but I did get to use my Vaute winter coat that matched all the telephone booths, so that's a win.
Hanging at "the" palace..

Tower Bridge..

Part of the historic London Tower..

One of our many bridge crossings.. beautiful views!

Yes it was COLD.
But hooray for getting to pull out some of my "winter wear" like rain boots and sweaters.

And on most days the sun actually came out..

Kensington Palace..

These swans in Kensington Gardens, love them!..

I could sit and "chat" with them all day. So friendly and regal. They looked at me just as much as I smiled at them. Or maybe they just liked my camera clicks..

HOTELS!..
Hotels – Where We Stayed:
Mondrian at The Sea Containers
Belgraves Hotel – a Thompson Hotel
My Hotel Notes:
The Mondrian is a super trendy, very cool hotel with amazing energy. Their cocktail bar is award winning and their rooms are tiny, yet superb. You will be located on the waterfront side of London near The Eye and a bunch of restaurants and shops too. To get to the main side of London you just cross one of the many pedestrian-friendly bridges. We loved our bridge strolls because the views are incredible and you get lots of exercise! Tube stations nearby too. Really great staff at this hotel. The restaurant is totally vegan-friendly — just talk to your waiter — their salads were ah-mazing — and the view of the waterfront and sleek interior is so fun. And there is a giant mini replica of the Titanic when you walk in the lobby. Oh and they have a movie theater showing recent movies! I would stay there again for sure!
We only stayed in the Thompson Belgraves Hotel for one night – but boy was it GORGEOUS. One of the most beautiful hotel rooms I have ever stayed in with sleek gray hardwood floors, beautiful views from the windows, modern furnishings, giant marble bathroom – and a bathtub with a view. Add a kitchen and I could basically live there. The bed was dreamy and perfect. The lobby has so much energy and the surrounding neighborhoods are stunning.
We ate in the restaurant for breakfast and adored it. The menu for dining and room service has items with healthy spins — superfood salads and such. And vegan requests are NO problem. The head chef, Sophie Michel, is AMAZING. She totally gets it. And she has been a private chef for Leonardo DiCaprio in the past, so there's that. Sophie is talented and has an *award winning* almond milk based porridge on the breakfast menu. Loads of fresh juices and fruit too. The Thompson Belgraves is a luxury hotel, but if you are looking for a splurge in one of London's most prestigious neighborhoods, go for it, you will not be disappointed.
FOOD!..
Wild Food Cafe sweet potato wedges..

..and Wild Food Cafe fall salad special – not sure this photo actually does this salad justice – it was huge and amazing..

Wild Food Cafe menu snap.

Cute yummies at Sally Clarke. Fruit, bread, juice.

Pretty decor at Pont St..

..and the award winning vegan porridge on their menu, by Chef Sophie Michel..

Here it is. The famous (vegan!) Pont St porridge with flavors of coconut, mango and papaya. Best porridge ever.. (I added the berries)

Mildred's amazing tomato soup..

Le Pain vegan chili and some sweet potato hummus – YUM!

Vegan-Approved Eats:
Mildred's – One of my favorite places! We stumbled in here the day we arrived, exhausted, not having slept in a VERY long time, but starving. This place delivered on delicious, cozy, healthy, casual, friendly dining. Love.
Wild Food Cafe – This spot was personally recommended to me by Jean Valjean himself — Peter Lockyer — who plays Jean in Le Miz London. I tweeted him and he told me to try this place. And I am so glad we did! This super friendly, artsy, cozy, healthy, new age-y, magical little spot is a gem. The salads are everything you dream of and the banana bread for dessert was literally the best banana bread I have ever tried. It tasted like a cinnamon roll. So yes, I will say it again, this spot is MAGICAL.
Vanilla Black – Sadly, we missed this spot. But this gourmet food vegetarian – vegan friendly – restaurant is on my list for next time.
Le Pain Quotidien (Covent Garden or waterfront locations my faves) – Ahhh, my GO-TO spot here in the USA (LA, NYC, DC) – I was SO excited to try a UK Le Pain! And we went back again and again. Coffee, matcha, vegan soups and salads, tartines, chili and more. I love Le Pain so much, but you guys know that by now if you follow me on Instagram!
Ethos – Another one we missed, but I want to try next time.
26 Grains – I was SO sad to miss this porridge haven, with vegan options. Next time!
Pont St – The restaurant by Sophie Michell in the Thompson Belgraves Hotel. We went for breakfast and I had the BEST porridge I have ever tried. I love Sophie's healthy spin that she adds to her menus. Not all vegan, but vegan options for sure — just ask your waiter if you have questions. Tons of juices, fruit, porridge and amazing non-dairy lattes for breakfast. Breakfast felt kinda fancy, but also very friendly and elegantly-casual.
Sea Containers – Delicious food – not terribly vegan friendly at first glance — but they pulled it off and I ended up eating my weight in those roasted EVOO carrots. And that was just a side dish!
Gail's (fruit + coffee) – We popped in here for a light breakfast. I had a dreamy soy latte and a big fresh fruit salad. Tiny spot but loads of happy energy in there.
Sally Clarke – Notting Hill (picnic food – juice and fruit and bread) – We popped in here for some snacks. I found grapefruit juice, fresh fruit and bread. Gourmet little store. In spring and summer this would make a great picnic- eats pickup spot before heading out to Kensington Gardens just a little stroll away.
THINGS TO DO!..
Kensington Gardens, late fall..

(Is it Gardens or Park? I keep wanting to call it a park..)

Highlight.. seeing one of my fave musicals, Les Misérables. In London..

Buckingham Palace guards..

Palace front gate. Oh those swarming tourists. *raises hand*

Palace gold..

Entering the London Tower site..

I loved the moodiness of the London Tower on a rainy day..

Things to Do: (London and slightly outside of London)
* Show or event at O2 Arena – We saw Roger Federer play Djokovic in the ATP Finals. Such a great night!
* West End Show — Les Misérables is my pick! This is my TOP thing to do in London. You simply have to check out this amazing cast lead by Peter Lockyer as Jean Valjean. Plus the theater is gorgeous. We actually sat in the front row because I love the front row, even if the view is a bit skewed. I loved seeing Les Mis use a spinning stage too. One of my fave musicals of all time and you just really have to see it if you are lucky enough to visit London.
* The London Tower – Historic spot that is a must-see! It doesn't take that long to see everything, but it really is an amazing place to visit.
* The London Eye – We skipped this. But it would be fun if you were in a big group of people or maybe in a warmer season.
* Kensington Gardens Stroll – Beautiful! One of my favorite spots in London. I love the trees, the winding paths, the fresh air, the swans!
* Explore Soho – Walk around this shop-filled, cobblestone street neighborhood.
* Buckingham Palace – fun to gawk outside the gates with all the other tourists.
* Harrod's – Classic London, via a giant store. A must see.
* River Boat Ride – Thames Clippers – The boat transportation system in London is incredible. Such a joyful, relaxing way to get around. We took this boat to the O2 arena! and back again.
* Take the Tube – Easy, fast, clean. Cheaper than a black cabby!
* Museums – There are sooooo many to see. Here are just a few.
* Royal Albert Hall – Beautiful to view from the outside and catching a show inside would be amazing. We missed this, but maybe next visit.
* Shakespeare's Globe Theater – You can see it from the water if you take a boat, but any Shakespeare fan will want to check this out for an afternoon.
* Seasonal Christmas Markets – If you visit in late November or December you will be in for a treat with all the festive fun on display at Christmas Markets.
* Ice Skating – Somerset House
* Visit Windsor Castle – Located near Heathrow Airport, this castle looks like a fairytale.
* Visit Stonehenge – I saw Stonehenge on my last UK trip. It is right off the road. It only takes a quick stop to check it out. Pretty amazing to see it first hand after seeing photos of it my entire life.
And finally, love movies like me?..
Movies to Get You in a London Type of Mood:
* Notting Hill (fave)
* Bridget Jones's Diary (and the sequel which I haven't seen yet)
* Sherlock Holmes
* Any James Bond Movie
* About a Boy (love this one)
* Bend It Like Beckham
* Mary Poppins
* The Bourne Ultimatum
* Harry Potter
* Shakespeare in Love
* Four Weddings and a Funeral
* Billy Elliot
* The Queen
* Love Actually
* Finding Neverland
* TV: Downton Abbey
What are YOUR fave London spots to visit, dine and stay? I need a list for my next visit! Thank you London residents for sharing your city with me. It is beautiful.
A few more shots..
Marble for days in that Thompson Belgraves bathroom. And this was our LAST morning on vaycay. It is safe to say I had a splendid time on this trip.

At the O2 Arena and those windy castle stairs – they never have very sturdy hand rails (if any!)..

Epic tennis match at the O2..
So glad I finally got to see Federer play! 💗 Roger v. Novak 🎾🇬🇧👏 @djokernole @rogerfederer #atpfinals #tennis #o2A video posted by Kathy / HealthyHappyLife (@kathypatalsky) on Nov 22, 2015 at 12:27pm PST
Thompson Hotel Belgraves. Gorgeous lobby, bathroom and room view..

Inside the Mondrian lobby. Has an industrial, modern, swanky, ship-esque feel. Very cool..

This Titanic replica, in the lobby at the Mondrian..

Exploring the neighborhoods..

Gorgeous flower boxes even when it is freezing out. Good job Londoners!..

This little guy in Kensington Gardens was eyeing my photo-taking and he was clearly ready for his close up..

Because off he hopped..

And ran right up to me to say hello.. Hi.

So goodbye to LOTS of warm beverages..

Bye swannies!..

Bye Big Ben!..

Bye London! Til next time..

Maybe next time I can visit in a REALLY sunny season. 🙂

Quick Picks for your London Adventures:
Stay: Mondrian Sea Containers or Thompson Belgraves
Eats: Wild Food Cafe, Le Pain Covent Garden, Mildred's
Things to Do: Les Miz West End, O2 Arena event, London Tower, Kensington Gardens, SoHo Shopping, Buckingham Palace, Waterfront strolling + bridges
disclosure: nothing in this post is sponsored except for the Thompson Belgraves, one night hotel stay. Thank you to them for offering me a room in exchange for sharing their hotel. It was freaking gorgeous.