In this segment of my Dining Out Vegan NYC Series, I'm tackling an issue that runs deep for gourmet vegan foodies everywhere: dining out at a mainstream fine dining, critic-approved, award-winning and raved-about restaurant.
Adventurous Eaters. Some vegans and vegetarians choose to stick to dining options where veg-only-eaters are vocally welcomed with open arms via little asterisks inserted for the *v.=vegan options. And then other vegans, like me, want to remind the James Beard-awarded Chefs that special-diet-diners are paying customers too.
And don't be confused – I'm not asking for miracles, just options.
But yes, it is 100% possible to experience a fine dining vegan meal at some of New York's charmingly-snootiest, white-glove-polished restaurants.
Here's my list of fine dining restaurants in NYC that are vegan-friendly-approved based on my inquiry phone calls, personal dining experiences and research of online reviews. I was pleased to find a few veg-loving unexpected gem restaurants, as well as a few who seen to think "vegan" is a four-letter word…
Before you embark on veg dining, I advise you to read my two part post on how-to-do-it-right:
Veg Dining Part 1: Kitchen Errors, Waiters and You.
Veg Dining Part 2: List of Hidden Non-Veg Ingredients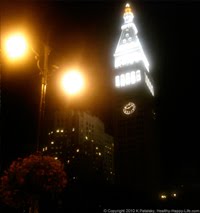 Why I'm Not Nuts. Now don't think I'm nuts. I know that it's a tad pretentious of me to go requesting a vegan meal at say "Fine Dining Meats R Us" and don't get me wrong, I'm not asking for an exquisite vegan meal with tempeh, veggies, vegan cheese, grains ect at these mainstream restaurants. All I want are a few pleasurable options.
I like to know that if someone invites me to a five star meal at say, Per Se, I can answer with "yes, I can go there!" Any invites out there??
Again, I'm not trying to ask for miracles, just options. Special diet folks are paying customers too.
Fine Dining Factor Key:
1=World-renowned/highly praised, white-glove, polished, critic-approved
2=Super trendy in a chic-setting – loud/large dining room, high energy
3=Tiny neighborhood spot, critic-adored
"GO!" Factor Key
Maybe Go = Unenthusiastic or Very Few Options
Go = Approved!
In no particular order…
Le Bernardin
155 W. 51st St.
New York, NY 10019
212-554-1515
You may think that Eric Ripert's Michelin-starred restaurant is off-limits for veg-eaters. But not so! I went one evening with my husband and received an amazing vegan meal. Appetizer, vegan pasta marinara dish and dessert. It was pretty incredible, and I appreciated the professionalism of the staff – they assured me at every course that the dish I was presented with was indeed vegan – even the usually egg-containing pasta was subbed with a vegan version.
Fine Dining Factor: 1
GO Factor: Go
Per Se
10 Columbus Cir
(between Broadway & W Central Park)
New York, NY 10019
(212) 823-9335
Though I have never been to Per Se, here's what one Yelper said: "The folks at per se are incredibly accommodating to diners with dietary restrictions (making gluten free breads for one of my guests, catering menus for vegans, vegetarians, those who do not wish to have alcohol even in sauces, etc). Without fail, the folks here simply know how to make you feel welcome."
I believe it. You usually get service that you pay for – vegan or not.
Fine Dining Factor: 1
GO Factor: Go
Daniel
60 E 65th St
New York, NY 10065
(212) 288-0033
A rare French restaurant I will rave about for vegans. They have a "vegetarian" tasting menu, which can be made vegan upon special request. Phone call approved fro vegans. Daniel is fine dining NYC at its best. Plus, Daniel is such a lovable Chef.
Fine Dining Factor: 1
GO Factor: Go
Gordon Ramsay at the London
151 West 54th Street
New York, NY 10019
Gordon Ramsey is pretty vocal about his hate of vegetarians. However, there is a vegetarian menu available. I am kinda scared to call this place, being that I keep envisioning Gordon himself answering the phone, laughing in my face and telling me to get out of town. Kinda kidding, but then again after two rings I hung up. 🙂 I'm sure they would find something for a vegan, but I'm too scared to ask. Will you call for me?
Fine Dining Factor: 1
GO Factor: Maybe Go
Wd-50
50 Clinton St
(between Rivington St & Stanton St)
New York, NY 10002
(212) 477-2900
There is a vegetarian appetizer and entree offered each evening. And from my previous phone calls, I have been informed that vegan diners are pleasantly accommodated – although the options are extremely limited. But at a place like WD, that's OK by me. Yay for Wylie D, who is a really cool, fave Chef of mine.
Fine Dining Factor: 1
GO Factor: Go
Eleven Madison Park
11 Madison Ave
(at 24th St)
New York, NY 10010
(212) 889-0905
They do accommodate vegans upon special request. I have never dined here, but have heard good things.
Fine Dining Factor: 1
GO Factor: Go
Little Owl
90 Bedford St
(between Barrow St & Grove St)
New York, NY 10014
(212) 741-4695
I was incredibly pleased when I called Little Owl and was informed that "the Chef is very good about accommodating vegan and vegetarian diners". I have not read online reviews from vegan diners, so perhaps I will have to be the first!! Definitely need to try this neighborhood foodie gem. Always gets rave reviews, even from folks like Martha Stewart.
Fine Dining Factor: ⅓
GO Factor: Go
Blue Hill
75 Washington Place
(at Avenue Of The Americas)
New York, NY 10011
(212) 539-1776
I am a tad confused by Blue Hill. They brand themselves as the pinnacle of farm-to-table fare. But in the end, if you peruse their menu – the vegans get left out in the cold, or so it appears. President Obama chose to eat here last year, and I'm sure he was impressed with his farm-to-table meal. I have called Blue Hill in the past and they assured me that a vegan diner would be accommodated effortlessly. But I still wish that they displayed some vegan options on their menu – since the average vegan and I share with them a trustworthy affinity for fresh/local/organic ingredients.
Fine Dining Factor: 1
GO Factor: Go
Gramercy Tavern
42 E. 20th St
New York, NY 10003
(212) 477-0777
Vegetable tasting menu available, but from the menu and reviews of GT, I'd guess that it's not as vegan-friendly as you may like. I have avoided dining here because it seems like an obstacle course/land-mine dining spot for vegans. Have you been? Let me know..
Fine Dining Factor: 1
GO Factor: Maybe Go
ABC Kitchen
35 East 18th Street
New York, NY 10003
New place by Jean Georges. Awesome ingredients (local/organic) with vegan options. It's on my list to try…
Fine Dining Factor: 2
GO Factor: Go
Dovetail
103 West 77th Street
New York, NY 10024
Go on a Monday night for Dovetail's vegetarian Monday menu! The vegan items are easy to spot and the entire coursed meal sounds like a delight. Dovetail (on a Monday) is on my list of places to try. Dirt Candy Chef Amanda Cohen has a nice review of her Dovetail experience.
Fine Dining Factor: 3
GO Factor: Go
Otto Enoteca Pizzeria
1 Fifth Avenue
New York, NY 1000
Dined here for lunch one weekend afternoon. Brilliantly vegan-friendly. Veggies galore and amazing vegan pizza. Sorbet was fantastic too. Thumbs up for this Batali hotspot near Washington Square Park.
Fine Dining Factor: 2
GO Factor: Go
Babbo
110 Waverly Pl
(between Avenue Of The Americas & Mac Dougal St)
New York, NY 10011
(212) 777-0303
Another Batali hotspot on many top ten NYC dining-musts lists. A few Yelp reviewers went so far as to say that Babbo had "nothing" vegan. However, I called Babbo and asked about vegan options. The host answered with "yes" plain and simple, when I asked him about vegan options. So they could do it, how successfully, I can't confirm.
Fine Dining Factor: 1
GO Factor: Maybe Go
The Modern – Dining Room
9 W. 53rd Street
New York, NY 10019
Have not dined here – yet. But I've heard amazing things at this MOMA-central restaurant. I called The Modern and the hostess said "yes, absolutely" to my vegan-diner question. Bravo.
Fine Dining Factor: 2
GO Factor: Go
Buddakan NY
75 9th Ave
New York, NY 10011
Large, loud and fun. It's easy to order a vegan meal at an Asian restaurant, so go for it. However, a quiet, intimate night out is not this restaurants' style!
Fine Dining Factor: 2
GO Factor: Go
Dos Caminos
several locations in NYC
I've lovingly dined at Dos Caminos more than a few times. Polished and proper fine dining, not really – but definitely a chic and trendy place for a festive night out. I adore the guacamole, salsa trio, vegetable tacos, plantains (no cheese) and side of rice. Oh and the sangria is yum too.
Fine Dining Factor: 2
GO Factor: Go
Balthazaar
80 Spring St
(between Broadway & Crosby St)
New York, NY 10012
I've had drinks and apps at Balthazaar, and while the line is always out the door, I've never stayed for a full fledged meal. It's French, so you know the options will be limited. Fun space with lots of loud energy. When I called, they assured me a vegan guest would be accommodated – so feel free to try it if you're in SoHo and in the mood. Can't confirm success though.
(212) 965-1414
Fine Dining Factor: 2
GO Factor: Maybe Go
Bar Masa
10 Columbus Cir
4th Fl
(between W Central Park & Broadway)
New York, NY 10019
(212) 823-9800
I dined at Bar Masa and the sushi (vegan options) were plentiful. Delicious eats in a moody, dark and chic space. However, if you are going to spend hundreds of dollars to dine at MASA restaurant, you should probably be into fish sushi…
Fine Dining Factor: 1
GO Factor: Go
Bar Americain
152 W. 52nd Street
New York, NY 10019
Yes, vegan options are available – however the entree looks like it will be a combo of all the side dishes put together according to one yelper. But still, appears to be a nice option for adventurous vegan Bobby Flay fans.
Fine Dining Factor: 2
GO Factor: Go
Mesa Grill
102 Fifth Avenue
New York, NY 10011
(212) 807-7400
Called. The hostess said "Um, we have salads. We have a limited menu for vegan. You could talk to your server…" So, overall not terribly vegan-friendly I'm guessing. Darn! Because I do love Bobby Flay and the menu sounds fabulous in theory. Can't confirm a success story as of yet. Have one? Let me know!
Fine Dining Factor: 2
GO Factor: Maybe Go
Blue Ribbon and Blue Ribbon Sushi
multiple locations
I've been to both BR sushi and BR restaurant. Both were very vegan friendly. And fabulous.
Fine Dining Factor: 2
GO Factor: Go
Jean Georges
1 Central Park W
New York, NY 10023
(212) 299-3900
Yes, yes, yes, Jean Georges loves to embrace vegans and I love that. Fine dining and vegan-friendly all the way. Just inform your server.
Fine Dining Factor: 1
Read: Jean Georges Likes Vegetarians, even Vegans!
GO Factor: Go
DBGB Kitchen and Bar
299 Bowery St
(between Houston St & 1st St)
New York, NY 10003
(212) 933-5300
Called, was put on hold. After about a minute of on-hold promo music, the hostess came back with, "We have a few vegetarian options, but we don't really have anything for a vegan-diet. You can see our menus on our website."
Hmm, I guess that's a "no" to vegan diners. Not a very welcoming response from a hotspot that appears to be a fun corner restaurant night out on the Bowery. I know, I know, they basically serve meat dishes, sausage, burgers etc – but I still think a few semi-vegan options would be a nice way to answer the question. What do you think?? At least they were honest…
Fine Dining Factor: 2
GO Factor: Maybe Go
Union Square Cafe
21 E 16th St
(between 5th Ave & W Union Sq)
New York, NY 10003
(212) 243-4020
Yes, accommodates vegans according to phone call.
Fine Dining Factor: 2
GO Factor: Go
Fig & Olive – Fifth Avenue
10 East 52nd Street
New York, NY 10021
several locations
I have dined at the Meatpacking-located Fig and Olive several times – always fabulously vegan-friendly. Tell your server.
Fine Dining Factor: 2
GO Factor: Go
Felidia
243 E 58th St
(between 2nd Ave & 3rd Ave)
New York, NY 10022
(212) 758-1479
Dined here twice and vegan pasta was awesome. Yes the lack of cheese, with the same price tag is noticeable. But I really do love Felidia. Lovely for Italian-meal seekers. Great service. Cozy, intimate space.
Fine Dining Factor: 1
GO Factor: Go
The Stanton Social
99 Stanton Street
New York, NY 10002
Vegan options available. Fun, loud, party-ish hotspot. Be sure to remind your waiter that you are vegan. Great place to take a blind-date, fun friends or a big group of girls. Late night dining approved. You can even go at 12am and get a great late night meal. Book ahead! (Like many on this list)
Fine Dining Factor: 2
GO Factor: Go
Public
210 Elizabeth St
(between Prince St & Spring St)
New York, NY 10012
(212) 343-7011
I love Public. They always have vegan options that are divine. Tofu, asparagus and mushrooms have been amazing in the past. Super cool place too. Nolita-chic. Energized bar scene. PS, same-company-lead Double Crown is vegan-friendly and awesome too, talk to your waiter though!
Fine Dining Factor: 2
GO Factor: Go
The Waverly Inn (no website – they are too cool for that)
16 Bank St Frnt
New York, NY 10014
Kinda had to sell my soul to get this reservation (not really) but I finally did it! Went here for my husband's bday a few years back. Had an amazing vegan meal in the company of lots of stars, celebs and other reservation-lucky foodies. Jared Leto was a table away from us, and the paparazzi outside all night were pretty entertaining. Fun spot if you can get an "in".
Fine Dining Factor: 2
GO Factor: Go
Craft
43 E 19th St
New York, NY 10003
(212) 780-0880
I love Craft. Order all the veggie side dishes and have your own veg-tasting-menu. Just be sure to tell them to use EVOO instead of butter. Fiddleheads, peas and mushrooms oh my!
Fine Dining Factor: 1
GO Factor: Go
City Winery
155 Varick Street
New York, NY 10013
Kinda love the fact that they serve seared tofu, whole wheat pasta and mushrooms galore. Need to try this seemingly vegan-friendly wine bar/restaurant.
Fine Dining Factor: 2
GO Factor: Go
Mercer Kitchen
99 Prince St
(between Mercer St & Greene St)
New York, NY 10012
(212) 966-5454
I love Mercer Kitchen. Can always find something on the menu. Cute spot in SoHo. Energized atmosphere.
Fine Dining Factor: 2
GO Factor: Go
Morimoto
88 10th Ave
New York, NY 10024
(212) 989-8883
I love Morimoto. The table-made silken tofu dish is amazing! So many vegan options..
Fine Dining Factor: 2
GO Factor: Go
Momofuku
207 2nd Ave
(between 12th St & 13th St)
New York, NY 10003
Not exactly a vegan-welcoming place – I'd guess, although I've never been. This quip in their FAQ's section of most the Momofuku restaurants says it all:
"q: are there menu items for vegetarians (or those with other special diets)?
a: all vegetarian items are listed as such on the menu, however, we have few. please alert your server as to any allergies or special dietary needs you may have."
Didn't call, was a little scared. Again, feel free to call for me! jk, haha…
GO Factor: Maybe Go
Spotted Pig
314 W 11th St
(between Greenwich St & Hudson St)
New York, NY 10014
(212) 620-0393
Sadly, don't think they are too vegan-friendly. Hot spot for non-vegan foodies, but it looks like a 'salad' and shoestring french fry night for any vegans. You been?
Fine Dining Factor: 2
GO Factor: Maybe Go
Can't leave out these guys!!!…

Fine Dining Vegan and Vegetarian Themed Hotspots:
Dirt Candy – Review
Candle 79
Blossom – Review
Counter
GoBo
Pure Food and Wine – Review