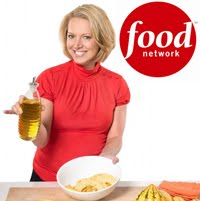 I was thrilled to hear from Food Network's Melissa d'Arabian today when she let me know about her "vegan variation" of her Citrus Trio Butter Dipping Cookies recipe for the Food Network's "12 Days of Cookies".
Important Note: There was an error in the originally posted recipe (both versions), however Melissa informed me that it has been corrected. Link here.

Rate it! I hope you will check out Melissa's yummy recipe and rate it five stars. Lets encourage Food Network to post more vegan variations for their recipes. Bravo to Melissa for creating a delicious holiday cookie recipe that can be made traditionally or modified to be vegan. As experienced vegan bakers know, it takes a good amount of effort and knowledge to "veganize" a recipe. Rate Melissa's recipe here.
Melissa's Cookies: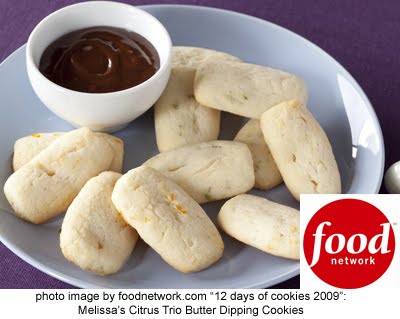 And don't forget to check out Melissa's brand new season of Ten Dollar Dinners, New season begins January 3 at 12:30pm/11:30c.