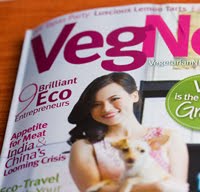 Shameless excitement from moi about one of my blog photos that you can spot inside VegNews Magazine's April 2010 issue.
The photo they used is from my blog post about Chipotle's vegan Garden Blend burrito. The nice Veg News Magazine Art Director contacted me a while back to use my pic in a section called "DC Dominates". Check out my name in lights, er, text in my fave mag…
OK, OK, so it's just a modest box photo, (no cover shot – yet) and it's not even a recipe photo, but it's a start! And I'm super pleased to be in my fave vegan magazine. VegNews is definitely the leader in vegan print media. So yay.
Below are pics of my first tear sheet from VegNews, and if they want any recipes to print, I'm ready and available.
My original photo from my Chipotle blog post: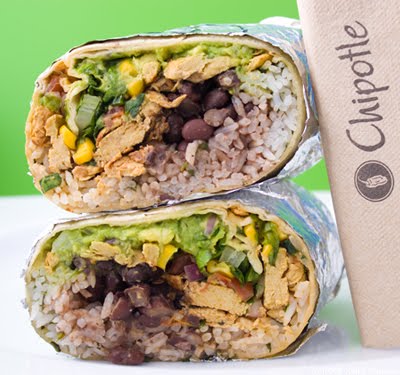 There's my lil vegan burrito shot, next to other lovely DC things like senators and the White House: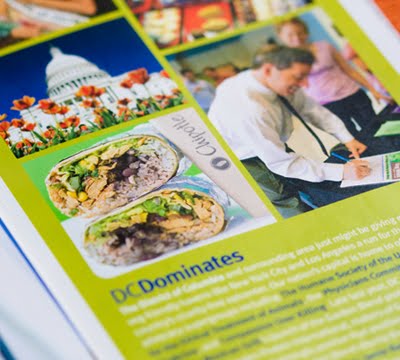 Yay Healthy-Happy-Life.com 🙂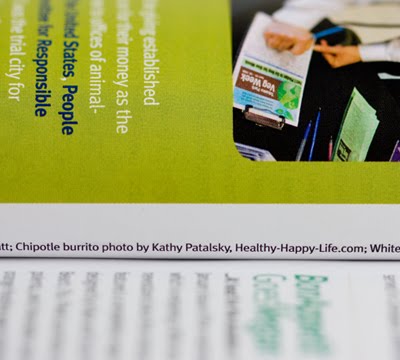 April 2010 issue, page 22 (because I know you want to check it out):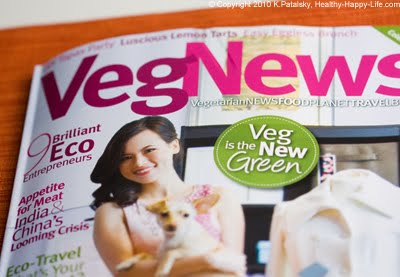 VegNews was kind enough to mail me a copy of the mag and tear sheet: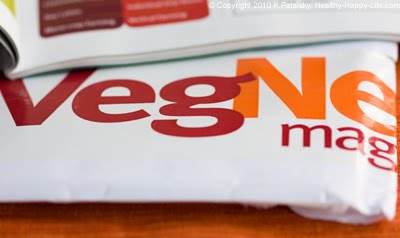 Thanks VegNews, glad to share my photo with your super cool readers.

Subscribe to VegNews for only $20 a year here -> http://www.vegnews.com/web/pages/page.do?pageId=4
..you can even get it in a digital tree-free format. Super cool.
ps, if you want to see more of my photography, visit my new photography portfolio website.