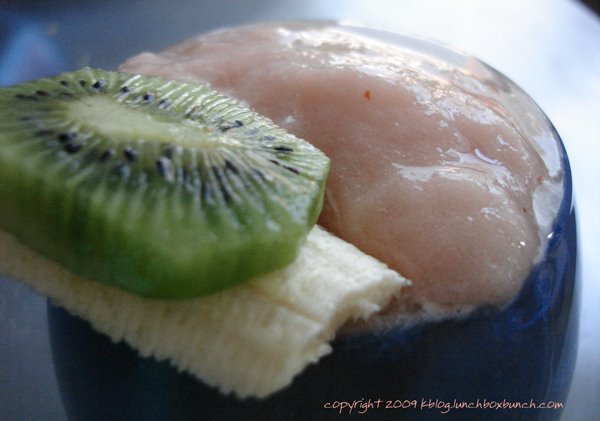 Mystery Drink! (Smoothie…)
What is it? You'd never guess to blend this bottled beverage into a frosty healthy drink! Very low calorie and delicious!
Find out…….
And the Mystery Drink Recipe is….
Guava Synergy Banana-Kiwi Daiquiri
(It is soooooooo good)
Add the following to a blender….
Ingredients:
1 bottle guava Synergy brand Kombucha drink.
1-2 very ripe bananas, frozen in chunks
1 peeled kiwi
2 large scoops of ice
Blend until creamy smooth-natural frothiness will occur from the natural kombucha carbonation!
Garnish with fresh kiwi and banana
This is incredibly delicious and low calorie.
Even in winter, I love this hydrating-good for you smoothie.
Nutrition Facts:
Makes about 2-3 servings. Only around 100 calories per serving!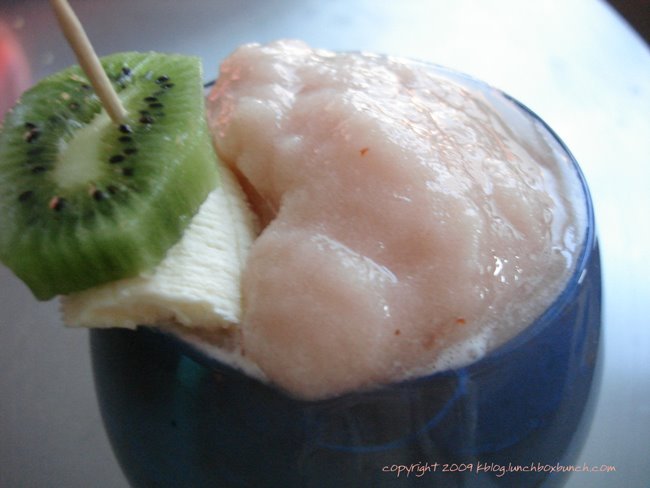 Synergy Beverages:
Kombucha is an incredibly healthy beverage.
Read more about the health effects of Kombucha HERE at the Synergy Kombucha website.