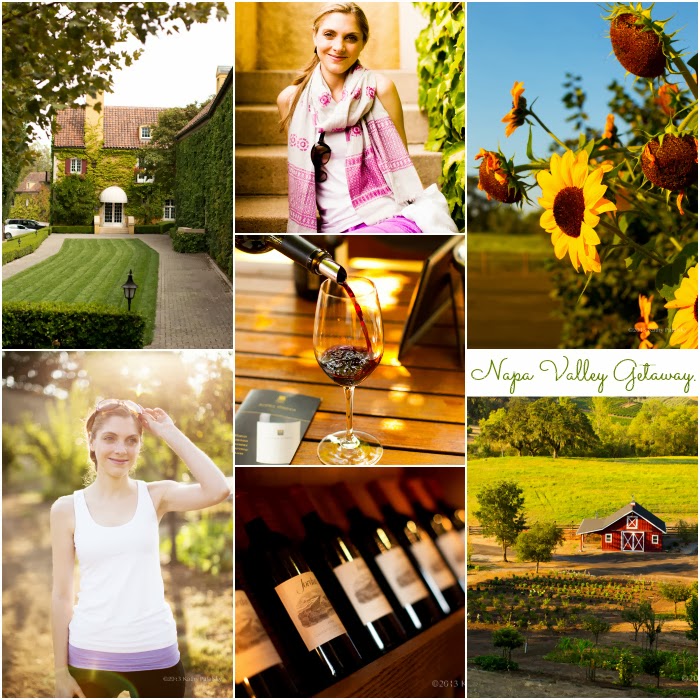 Last weekend I headed up to Northern California for a quick trip to one of my favorite places: Napa Valley. Wine tasting, vineyard visits, spa-ing, grape vine-frolicking, long drives with gorgeous views, sunny weather, friendly people (who might be a tad tipsy too, ha) and plenty of amazing food to keep you energized and ready for (more wine.)
Get my 15 Napa Valley Travel Tips and check out my trip pics! Plus check out what it feels like to stay overnight in one of Jordan Winery's luxurious and exclusive guest suites. (And find out how you can stay over too!) Grab a glass of vino and click ahead. Next stop on the wine train, Napa!…
Napa: Longtime Fan. Growing up in Santa Cruz, my mom and sister and I would quite frequently head up north for quickie weekend "girls trips" to Calistoga, which is a small town in the Napa Valley area. (You know, Calistoga a water – that's the place!) We would lounge in the sun and swim in the mineral water pools. Massages, mud wraps and facials were in order. Calistoga like most of Napa is covered in lush greenery, tall grasses, wildflowers and sturdy green trees as far as the eye can see. The long curvy roads wind past small towns, quaint cafes and miles of vineyards and farms. Such a soothing and sunny place to visit. Though Napa is famous for its wine, you could easily have an amazing visit without sipping a drop of the stuff.
..Seriously! I should know, because this was actually my very first trip to Napa where I was of drinking age! (Obviously I haven't been back in a good ten years!) So this was my first wine tasting in Napa experience. And along this trip I picked up a few tips and tricks to help YOU have the best Napa vaycay ever.

Jordan Vineyards Suite. I have been virtual friends with the folks over at Jordan ever since I won their first ever food photography contest with my photo "Summon the wine.." (Yum, Dr.Cow cashew cheese in this shot..)
So when I was invited to visit the property and stay overnight in an estate guest suite, I was thrilled! The experience was beyond my expectations and it was such a rejuvenating visit.

Jordan Vineyards Overnight Suite Experience + Tour. I had no idea what to expect from this quickie overnight visit. Just show up and enjoy, yes?
My husband and I flew into Sacramento on an early morning flight. We drove our rental car (for a good 4-5 hours!) through Napa Valley before ending up at Jordan Vineyards, the first stop on our weekend getaway. (There was tons of Saturday traffic, thus the long road time!)
The final road in Sonoma that leads you to Jordan Vineyards is wild with road-character. Napa Grand Prixe anyone? After cruising past acres and acres of tranquil vineyards, ripe with plump fruit, you start up this narrow and woodsy road that seems to go on forever. Higher and higher we climbed in the hills along the sunshine-speckled, shady tree-lined, super-windy roads.
(Random music note: If you happen to have it on your iTunes, play "the dance of the sugarplum fairy" from The Nutcracker as you climb these hills. Perfect song pairing.)
Then suddenly you arrive at this lush and private estate that feels like a glowing golden castle on a hill. The European style estate is covered in cascading green ivy, just like out of a fairytale. The air is crisp and all you can hear is the rustling of ivy as few light breezes pass by, and some cheerful birds singing not far away. Cobblestone pathways glide you around the estate. So quiet. I didn't know what to do with all that quiet and open space! I actually had to do a long row of cartwheels on the green grass when no one was looking. I'm sure I was not the first.
Our stay at Jordan included a small group tour, lead by the fabulous "Claire" our guide. We were brought through the barrel rooms and up through the private estate, into the wine library and through a secret passageway entrance to a private dining room to enjoy a private tasting and hors d'oeuvres. The executive chef made me a few amazing vegan dishes to pair with the exquisite wine offerings. Fresh herbs and vegetables from the Jordan garden along with some nutty barley. This afternoon was a perfect way to start off our Napa getaway.
The room where we stayed, the estate suite, is gorgeous. So elegant and classic with a fireplace, high beamed wood ceilings, a grand balcony covered in pink flowers, overlooking the expansive grassy lawn and distant hills, and a very elegant bathroom and seating area. My favorite part is how there is a glass door that actually overlooks all the wine barrels – the ones we had earlier toured through! I kept peeking at them and saying "Shhh they are sleeping."
That evening we headed out to the small town near Jordan, Healdsburg. The downtown area was super lively on this warm Saturday night. I even spotted my book 365 Vegan Smoothies in a local bookstore! So cool. For dinner, we dined at a cute Mexican restaurant, Mateos, because they had *tempeh* tacos and amazing salads, tortillas and guacamole. Some chilled sangria on the side.
The next day, we took an early morning stroll through Jordan's private garden. Oh my, they have everything growing there! Tomatoes, corn, pears, figs, green beans, carrots, eggplant, pomegranates and on and on. I just wanted to hang out amongst the produce all morning 🙂 They even have some sweet rescued donkeys that live in their fields. They also have a beautiful lake over the hills. So much to explore and take in! But soon we headed back to our suite to have a light breakfast. I enjoyed fresh orange juice and fruit with a side of steamy French press coffee.
And we were off! Back to Napa. It was hard to leave. I seriously could live there. Hm, I wonder if they would accept a seasonal live-in blogger? Gorgeous place. Wine heaven.
So guess what. YOU can totally have this same experience just by joining Jordan's Estate Rewards Club. They do a very unique "wine club" where you earn points for your purchases that can be redeemed for experiences like private tastings, dinners and even an overnight stay like the one I experienced. So if you love wine or olive oil – start earning those points and seriously get yourself up to Jordan. Unforgettable experience. (And yes the chef is totally vegan-friendly in what he can make for you!)
Check out my Jordan Vineyards pics..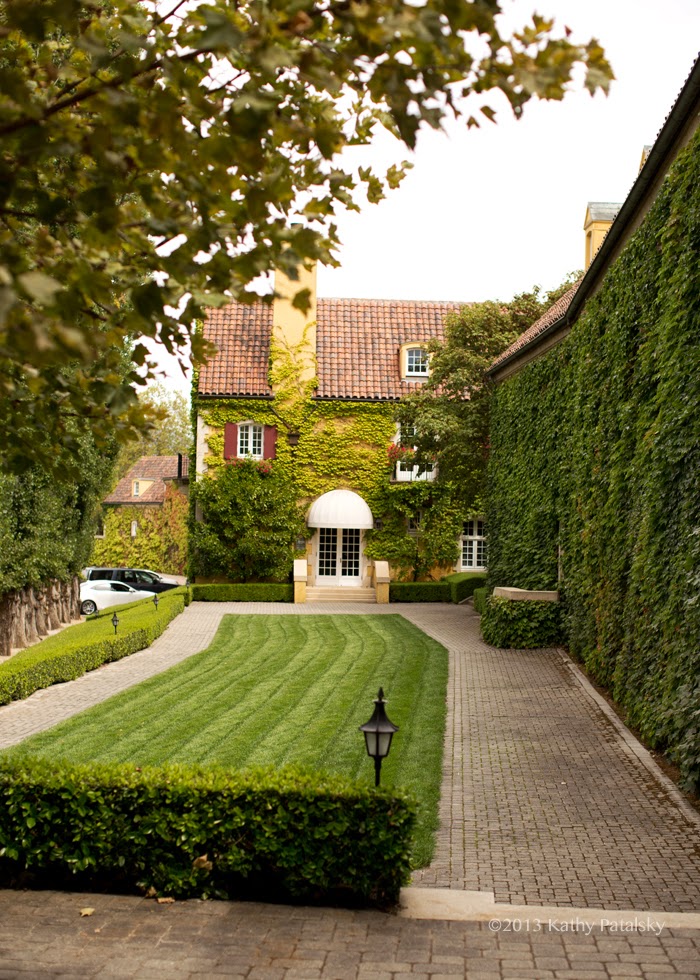 Pretty pretty everywhere..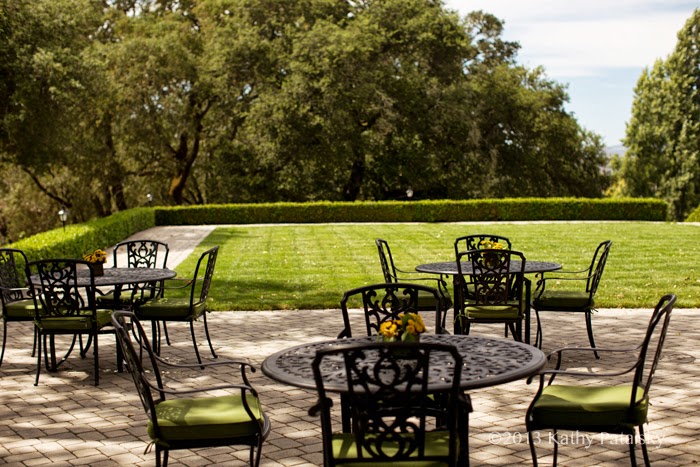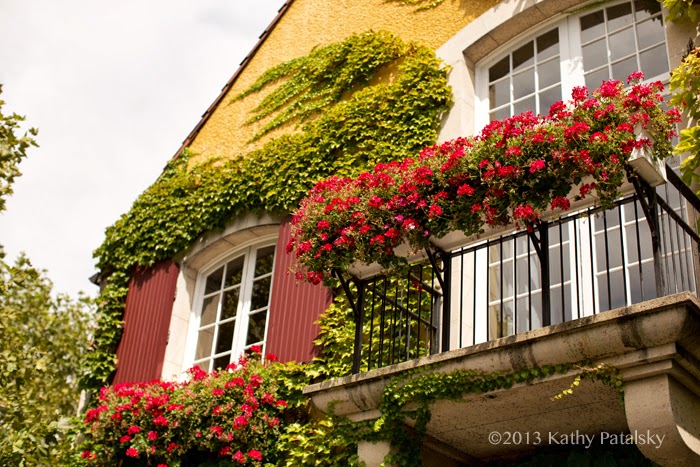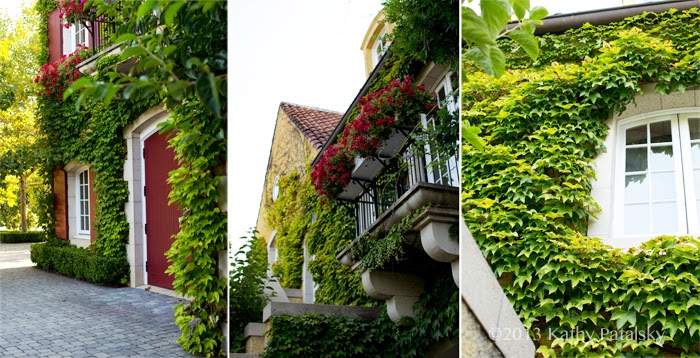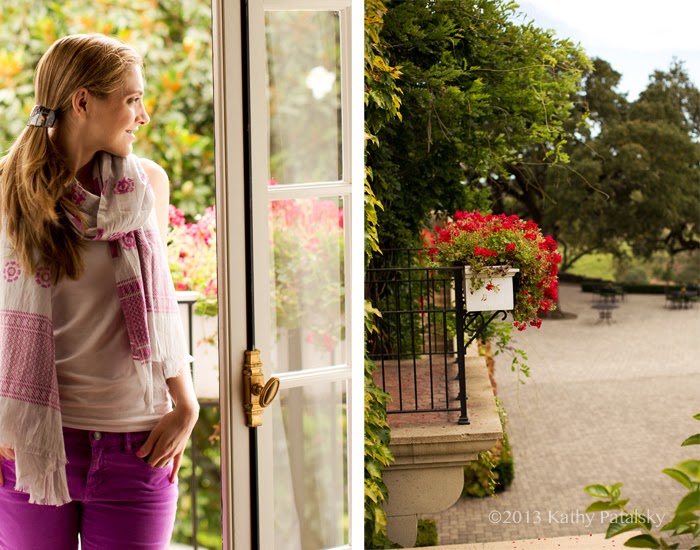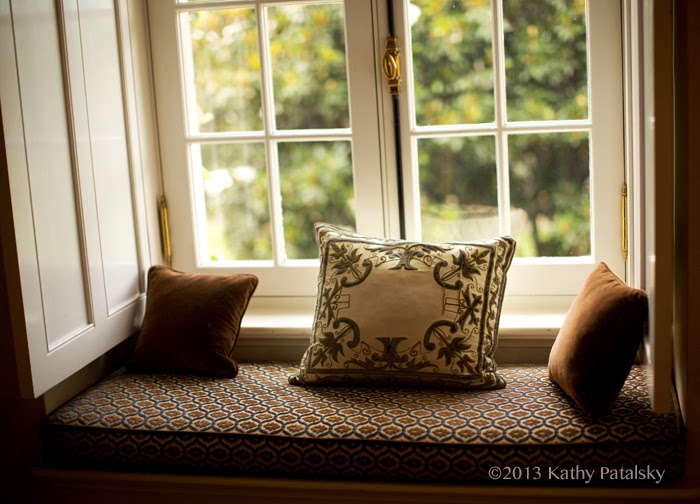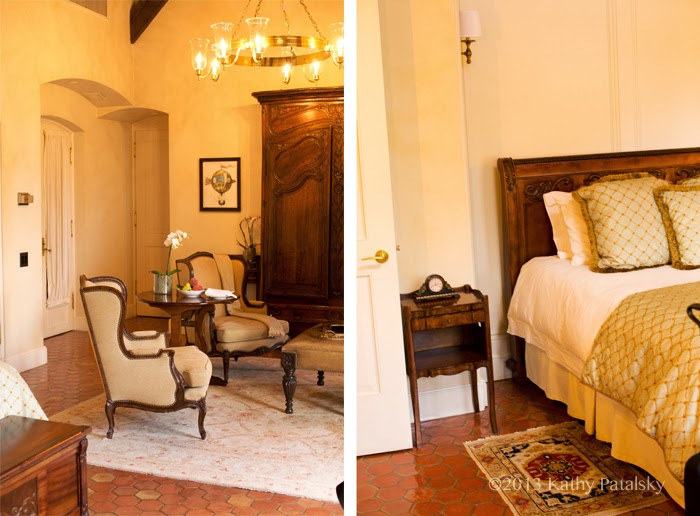 Tiny details everywhere..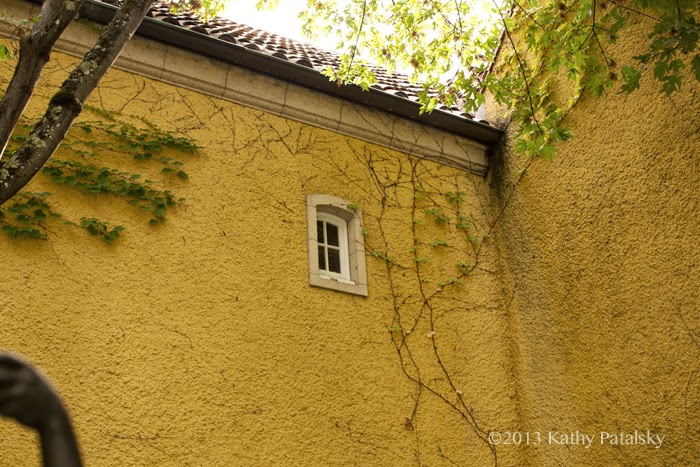 So much greenery..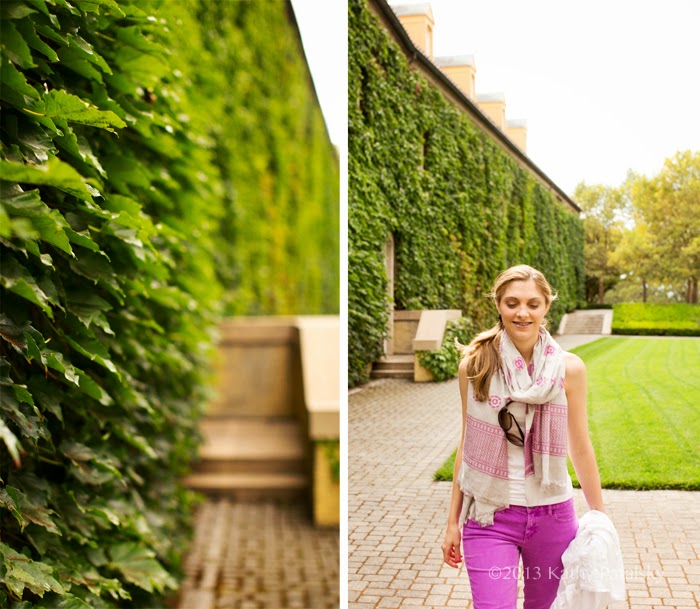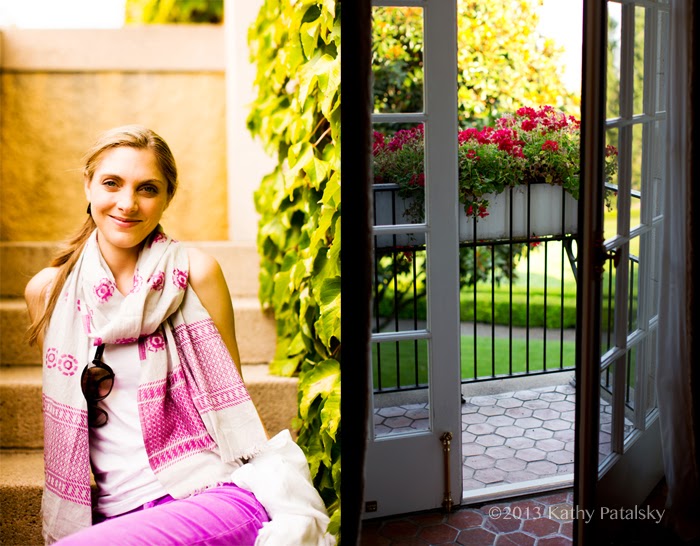 Checking out the wine-making process. Stainless steel containers. They hold A LOT of wine!..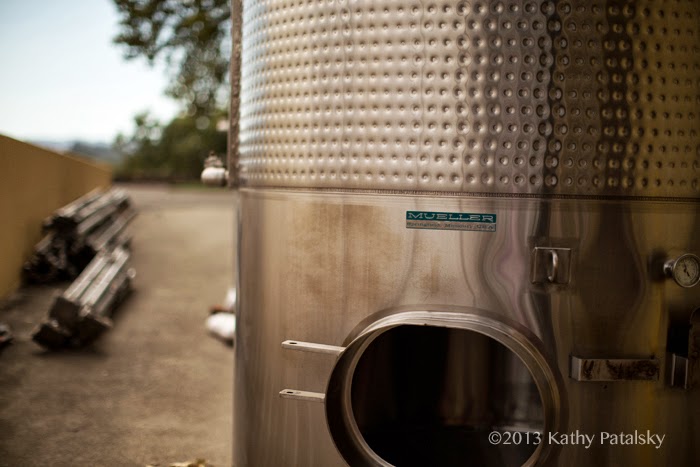 So. Many. Barrels.
Oak barrels!..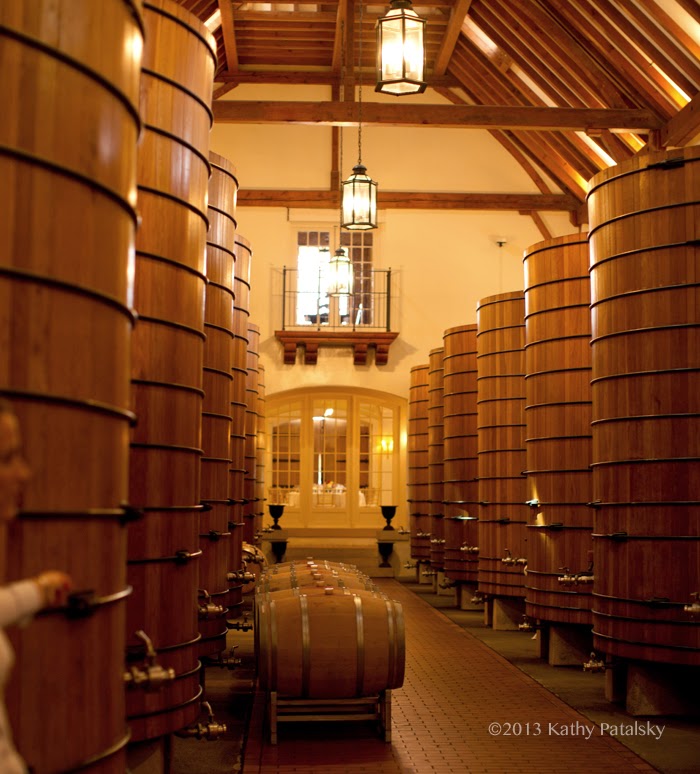 In the wine library room..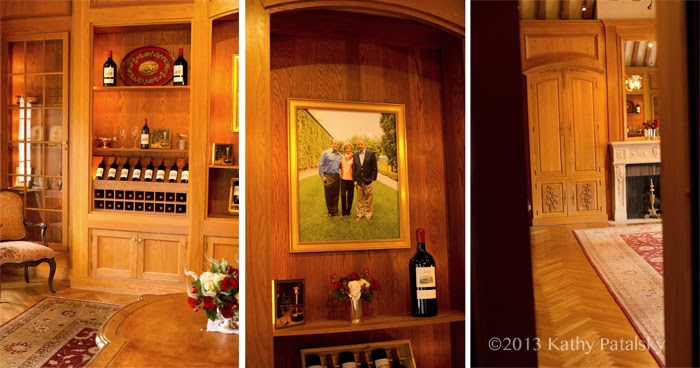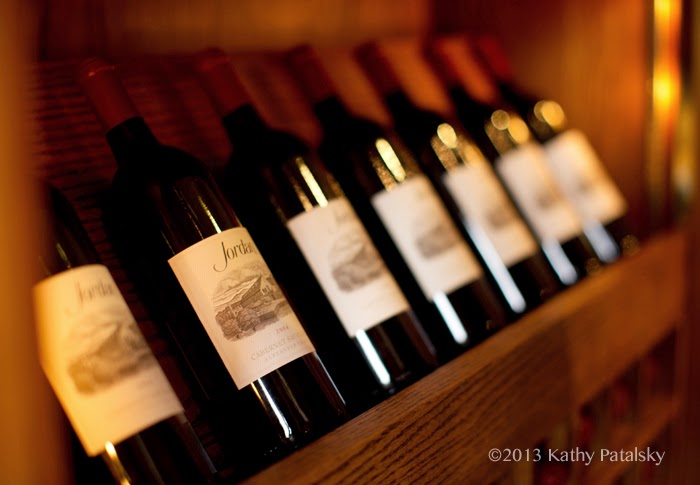 Tasting. Vegan eats, amazing..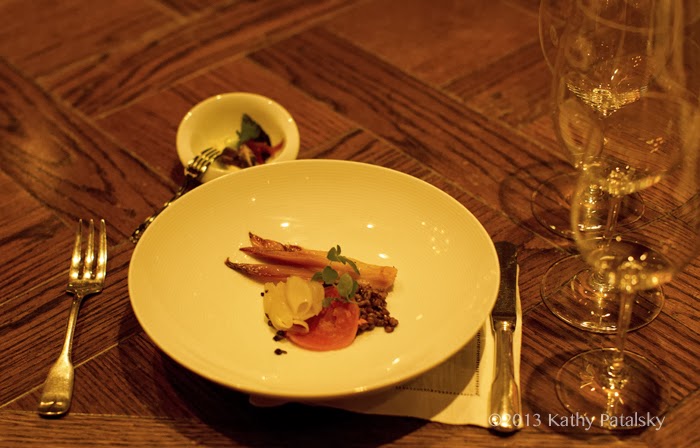 Peeking at the sleeping wine barrels (right)..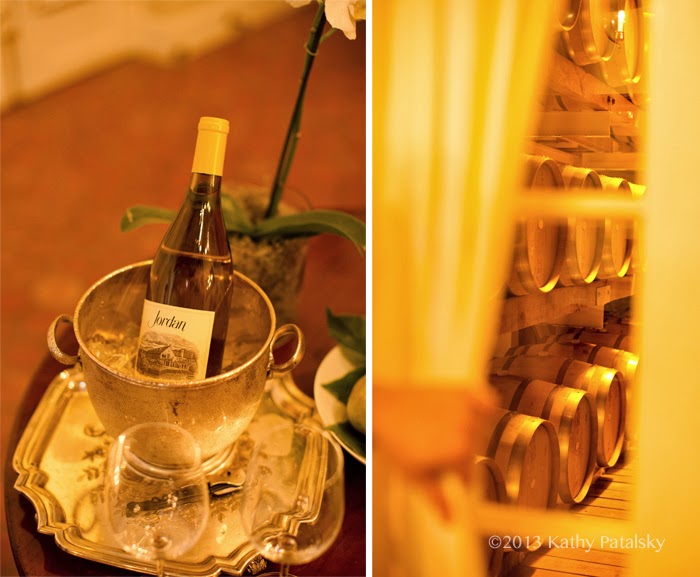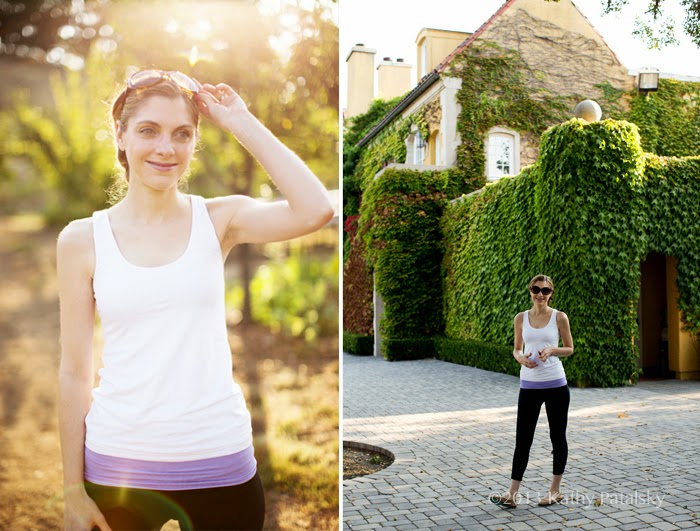 They have their own pizza oven!..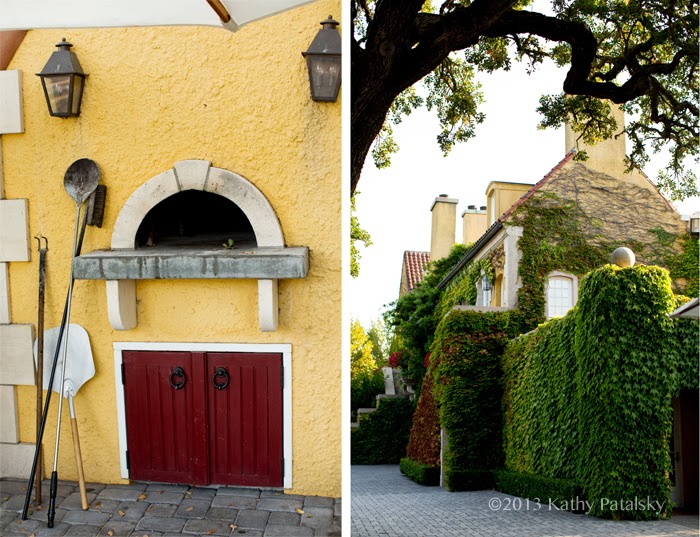 In the garden..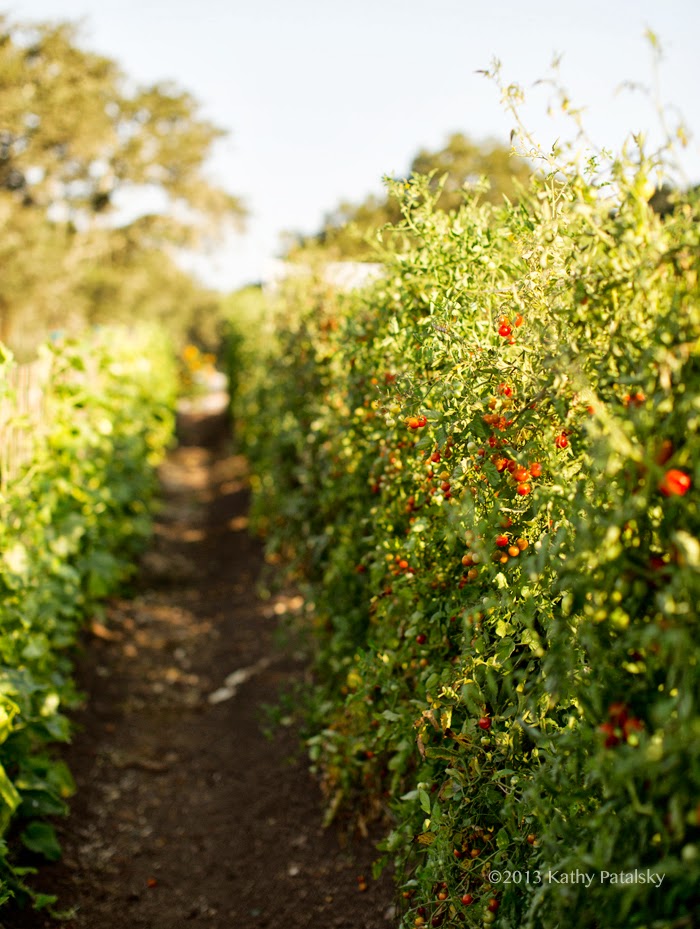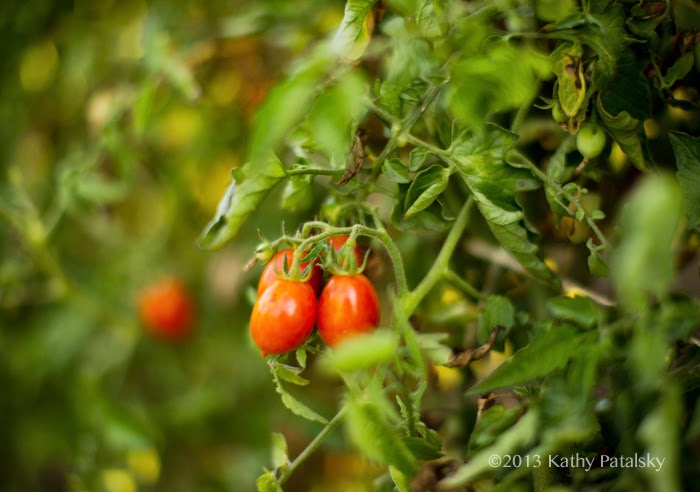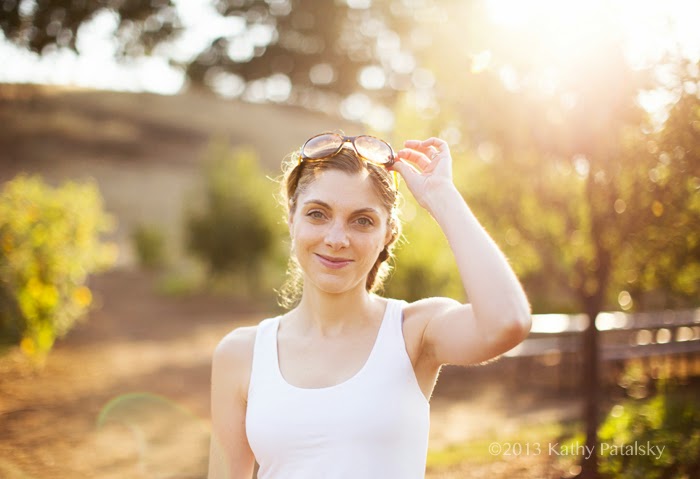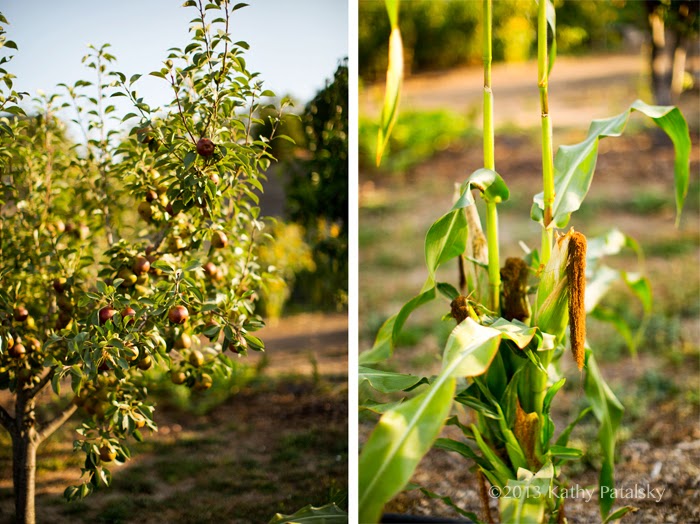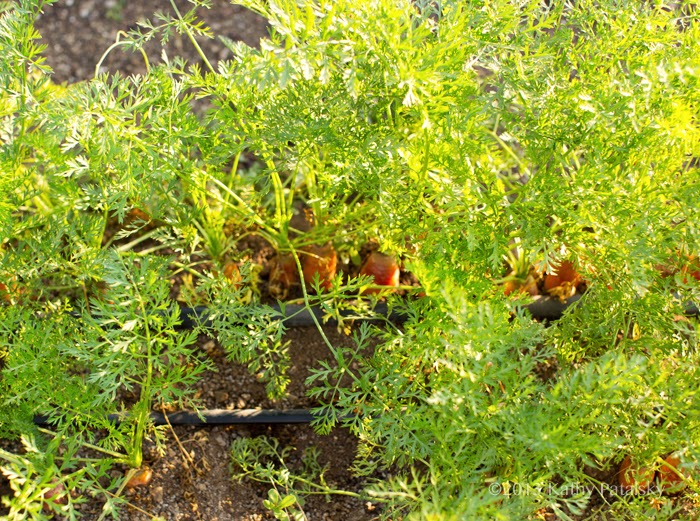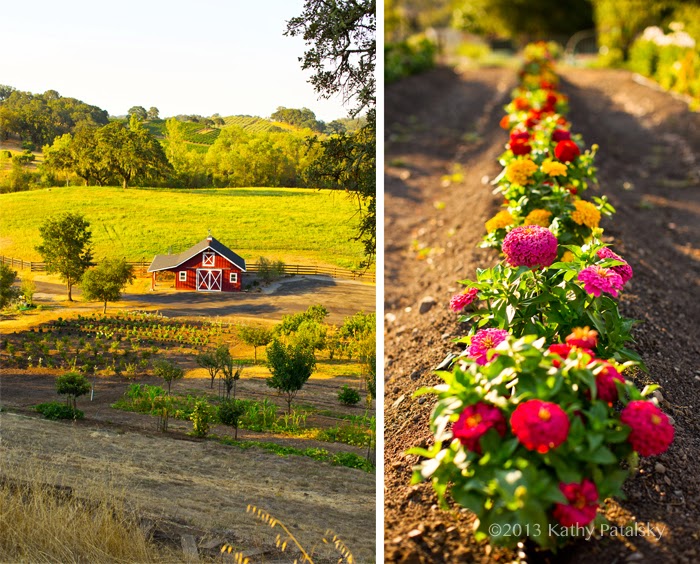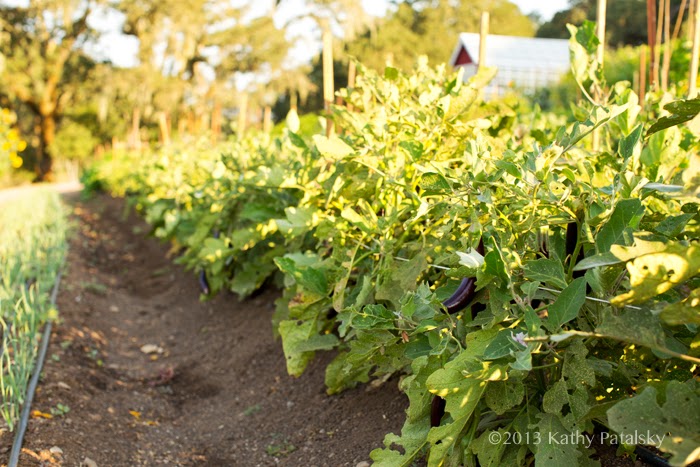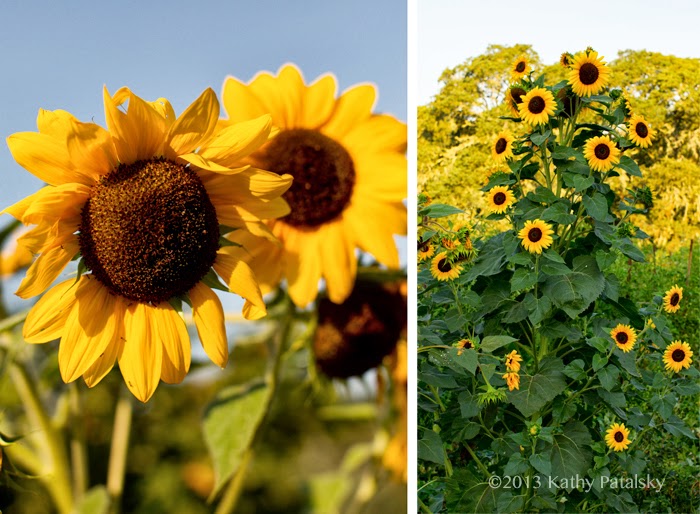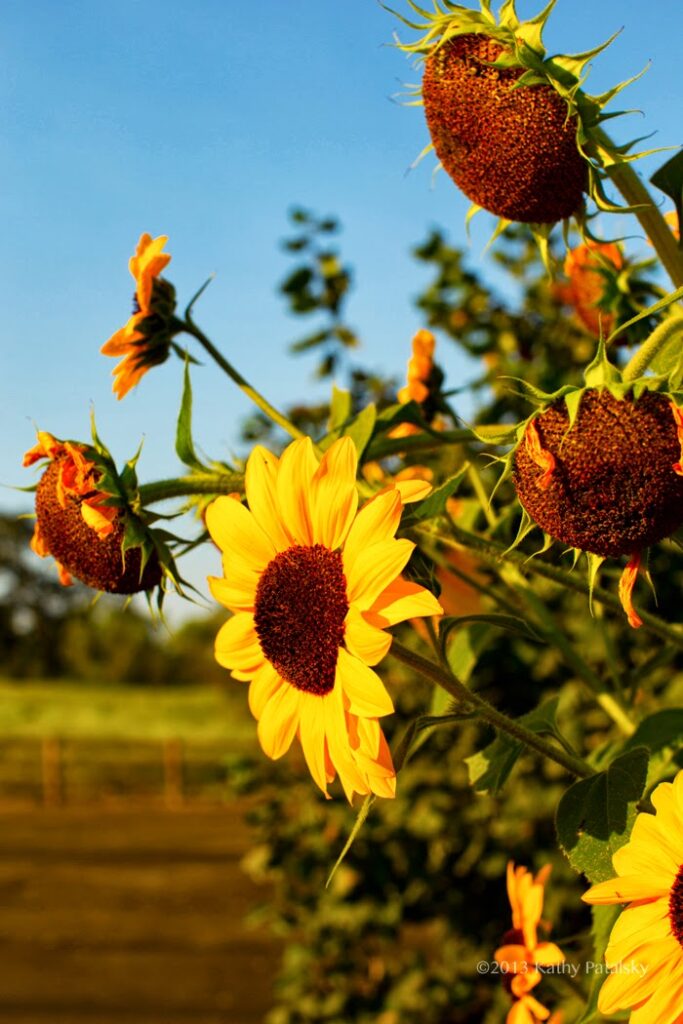 Happy (slightly tipsy) girl! 🙂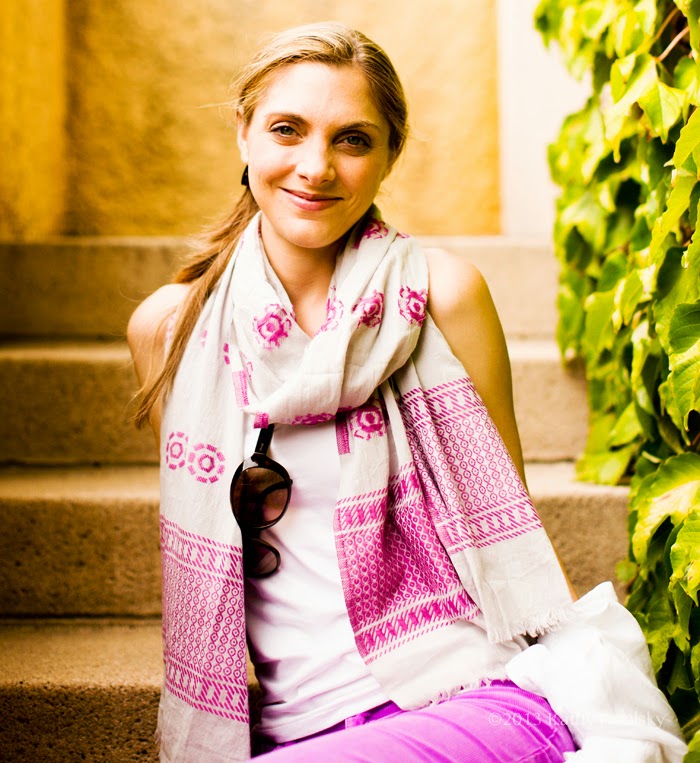 Now those tips I promised you…
Napa Valley: 15 Travel Tips
*disclaimer: Obviously I am in no way an expert on Napa, but these were my tips from my first wine tasting adventure. Feel free to add your own tips in the comments!

1. Napa Newbs: Grab an Expert, Recruit a Guide! Being that this was my first wine tasting in Napa experience and I had soooo many questions, I knew exactly who to call. My BFF Jen who lives in SanFran and visits Napa often. I knew she would know everything about the wine tasting process and know exactly what vineyards to visit (since there is no way your can visit them all in a few days.) So seek out a trusted friend who is Napa-savvy. Not only will you be able to get more done, but you will have more fun! Napa is group-approved for sure.
My trusty guide + BFF:
2. Wine Tasting Transportation: Rent a Driver. My first question about Napa was "how do these people get from vineyard to vineyard while wine tasting" Well, if everyone in your group wants to partake in the wine tasting (aka, no one left to be the designated driver) you have a few options. 1) The funnest choice is to rent a limo like we did. You not only get a driver who will know the area well, but you get to feel extra special as you dart from vineyard to vineyard. You could also rent a town car if your group in small. Slightly cheaper too. 2) The option that seems to be popular with locals is to hire someone to driver YOUR car. Yup. I know it sounds weird, but it actually makes a lot of sense. You just meet your driver at your first winery or your hotel and they driver your car or rental car for the wine tasting. I have no idea about all the details about this, but there appears to be a number of companies that offer this service. #GoogleIt
And just to be sure of navigation, remember that Google or Apple or whatever MAPS will be your best friend..
3. Wine Tasting Attire: Dress Up! Go on, put on a sun dress and guys grab something other than a t-shirt. Napa wine tasting is an elegant experience, so feel free to wear something fun and flirty, to pair with your wine and bubbles.
Wear something pretty, to pair with all this loveliness at the wineries..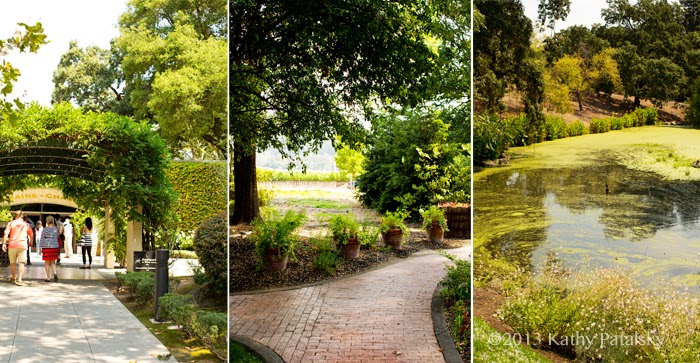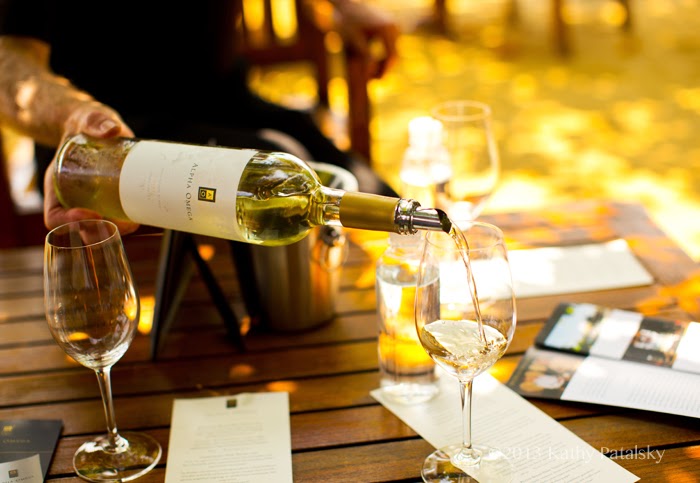 4. Tasting 101: Don't Finish Your Glass. Even though this is called "wine tasting" I found that the "tasting" sizes were quite large! Early on I was finishing every glass! But that caught up to me very soon. From the start, do not finish those glasses. Sip! And go at your own pace. If you do not want that last tasting glass, just say no. Trust me, overdoing it will just make you feel quite crappy the next day. And who wants to be crabby, hung-over and fatigued in beautiful Napa?
5. Have a Picnic. We stopped at Dean & Deluca and grabbed some sandwiches, sips and snacks. Then we had a picnic at Frank Family Wines right before our tasting. They were very casual about letting us use their picnic table out front to grab a light bite in the sun. Since most wineries do not have food offerings, you really should plan some time in your day to eat! And a picnic is kinda perfect on a sunny Napa day.
Avocado + tomato + basil + balsamic sandwich..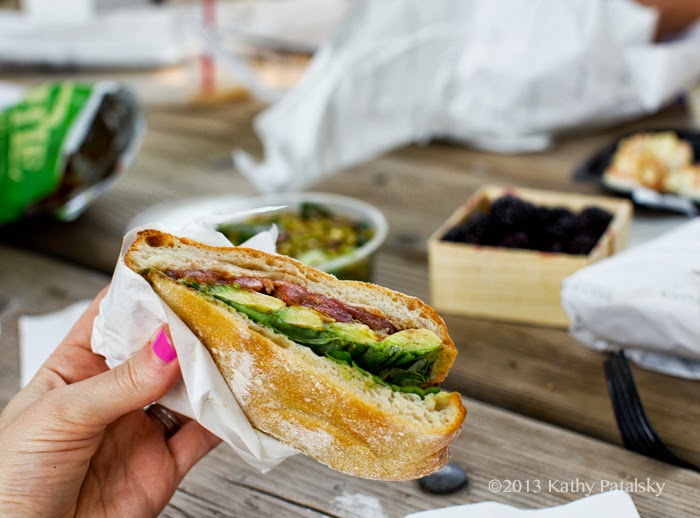 6. Visit Calistoga. Calistoga is a quaint, charming spa town. And you can snag one night at a hotel with a mineral water pool – do it!
7. Eat Somewhere Chef-y. This is culinary paradise. So many chefs call Napa their home or travel to this food and wine heaven region. Do not be afraid to go to a fancy chef-y place. Yes even vegans!! The chefs should be more than able to make you something amazing with all the glorious produce that grows in Napa Valley. Plus this will remind them to put a vegan option on the main menu (if there isn't already one there!)
We had dinner at Tarla Sunday night and while the entrees were average, the appetizers were amazing. Best hummus + pita!..
This olive oil guacamole from Mateo's in Healdsburg was a highlight (yes, I am easily pleased by amazing dips!)..
8. Hotels: Where to Stay? Napa and Sonoma cover miles and miles of beautiful landscape. And during your trip you will be traveling a lot to get from winery to winery. So do not feel like you have to stay in "downtown Napa." While you should visit downtown Napa for its liveliness, market and walkability – do not feel like you have to stay right "in town." If you are able to splurge on your hotel, you will find more than a few gorgeous hotels. I am dying to stay at a cottage at The Carneros Inn someday! And if you want to be more conservative, there are plenty of casual hotels too. Calistoga, as I remember, is filled with budget-friendly hotels that excel in service and charm. Do you have any Napa hotel favorites to share?
Downtown Napa area bustling with people on a Saturday..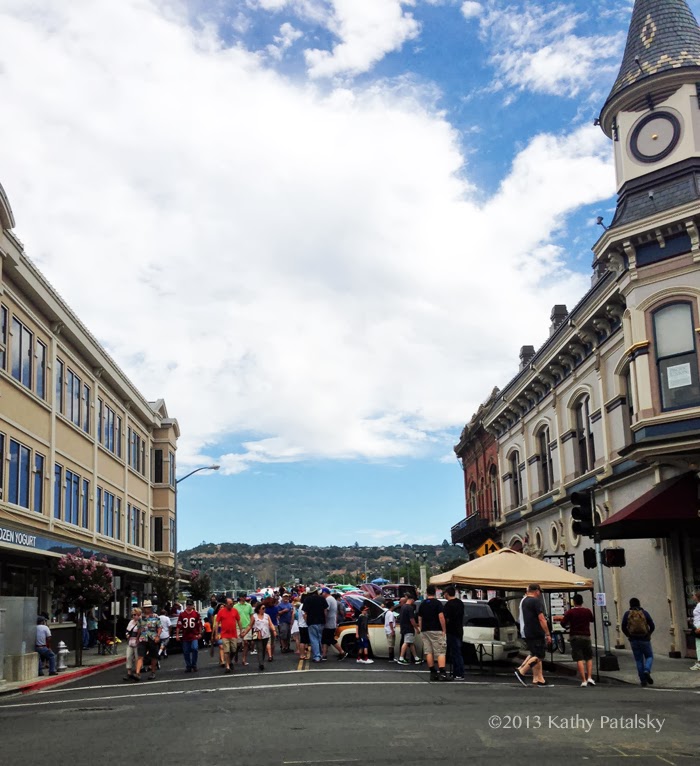 9. Go to a Bookstore! Napa and Sonoma have a few tiny and adorable bookstores. Pop inside and take a peek. They always have a generous selection of wine, food and culinary Napa books. I even spotted one copy of my book in a tiny bookstore in Healdsburg!
10. Something Sweet. We had sorbet in the Healdsburg Park right at sunset on our first night in Sonoma. Perfect end to a lovely day!
11. Join the Club. Do not be afraid to join a wine club! Though I usually instinctively cringe when someone tries to get me to "join a club" or "sign up" for deals and "insider goodies." The wine clubs are actually a great deal if you have one particular vineyard that you love. Members usually get special tastings, discounts and more on site.
12. Watch Somm. To give you an insiders edge, I highly recommend you watch the documentary "Somm" all about Soms getting their pins.
13. Where, but I've NEVER heard of that wine? Go to a vineyard you have never heard of. Many of the best vineyards cater to restaurants and so their names might not sound as familiar as the labels you often see in grocery and wine stores. Napa is all about discovery, so be sure to try wines, bites and routines that you might not gravitate towards at home. Lounge by a mineral pool, leave your cell phone off all afternoon, sip a wine you have never heard of, stop by a random antique store or estate sale and sip some after-meal tea if you normally like coffee. Embrace the unexpected on your vaycay, and you'll discover something new every time!
14. Olive Oil! Napa has some excellent EVOO producers! Seek out a tasting. And if you don't drink or have a member in your group that doesn't drink, this offers a fun and satisfying tasting alternative.
15. Bring Wine Home! The best part about wine tasting is that you can splurge on a pricey bottle without worrying if you will like it once you open it up, because you have just tasted it at the vineyard! If you can bring some wine home, do it. Many wineries will arrange the shipping or you can try shipping wines yourself. Or if you are driving home, you can just pack them in your car. If you are flying, things get tricky, but you could check the wine as luggage and transport it that way.
Bonus Discussion: Vegan in Napa. Obviously whenever I travel anywhere nowadays, I have to consider my non-mainstream (though getting closer) lifestyle and plan ahead to make sure I have impressive vegan food to eat, to satisfy my picky palate. And on this trip, I really started to think about my status when it comes to vegan wine. Vegans often start with the big things like food and clothing, but more and more I keep hearing about making sure your alcohol is vegan.
Up until a few years ago I never even thought to ask if wine, beer and liquor was "vegan." But I learned that those sips I love can be processed using animal products. Notably things like egg whites and shellfish. My stance? Well to be honest, I am still finding my way in the vegan wine world. This trip I wasn't overly obsessive about checking facts before we ended up at a winery. But the first thing I did when I got home was hop on Barnivore.com and search the places we went. I was happy to find that Cakebread, a fave, is very vegan-friendly! And a few others too. Obviously, I will start to gravitate towards only buying wines I know that 1) are vegan. and 2) I love. I am not an overnight change sort of girl – that always fails me – so I know that slowly transitioning my wine preferences will lead me to success.
But one thing I made certain to do was talk to the winery somms about their "vegan" status. I was thrilled that most of them were very aware of what a "vegan wine" meant!! Start the conversation and maybe more wineries will choose animal product free processing methods, since obviously they can be very successful.
Want to make your alcohol preferences match your vegan status? Thanks to the Barnivore.com website, finding out if your alcoholic beverage is vegan is easier than ever. Do you have any favorite wines or vegan-friendly wine brands? If you are vegan, are you strict about making sure your alcohol is vegan?

Some more pretty Napa pics – I told you I had a lot to share!..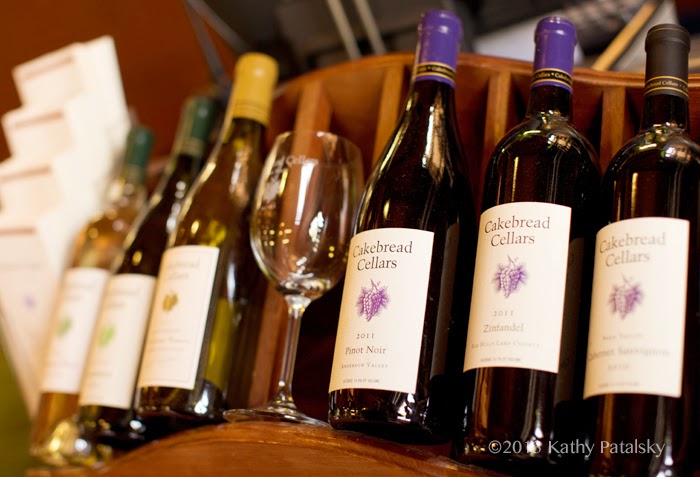 AlphaOmega: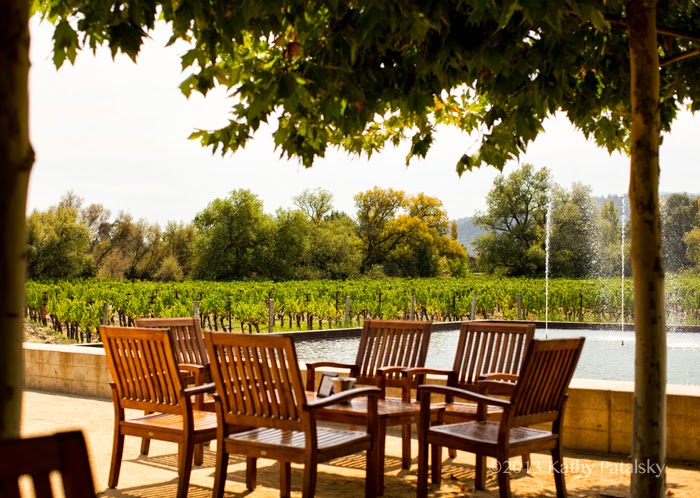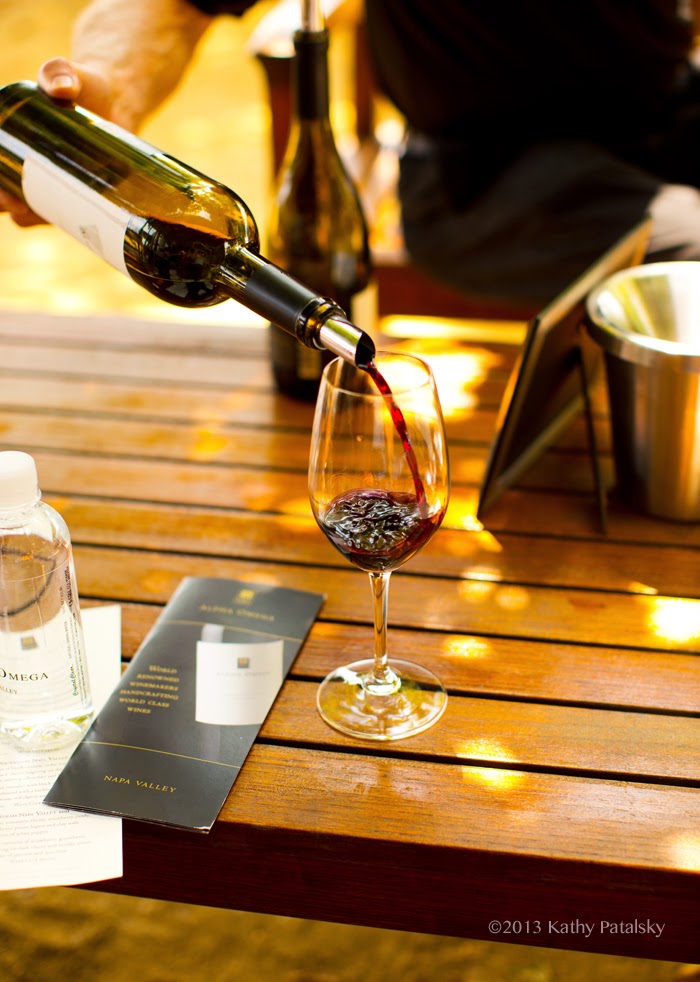 Hehe, I though this sign at the gate next door to Jordan's was pretty funny..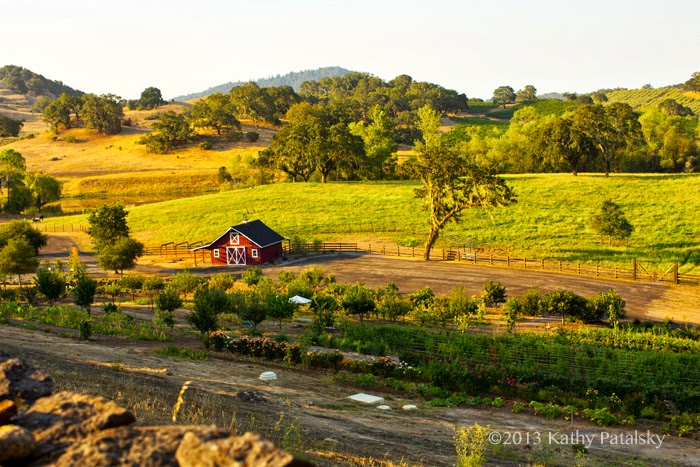 You do this too right??.. (My JCrew cords match the grapes! My BeyondSkin shoes I adore)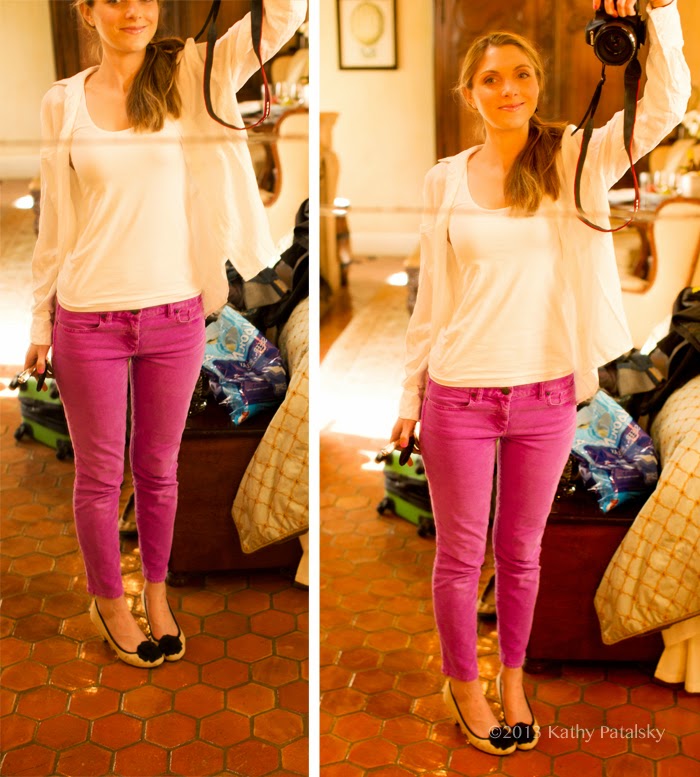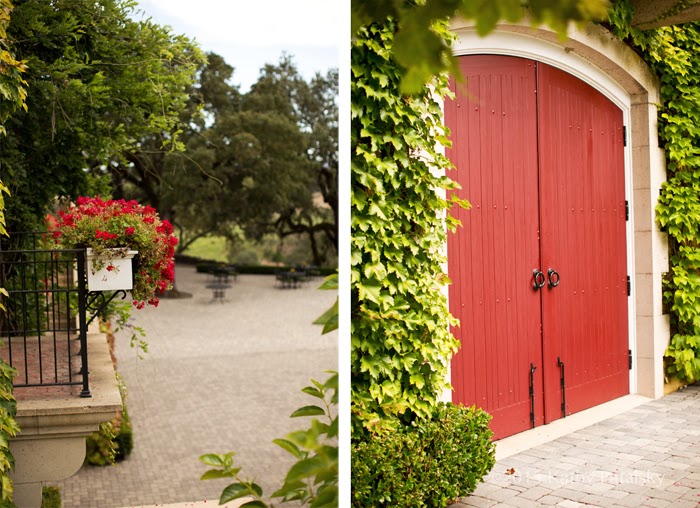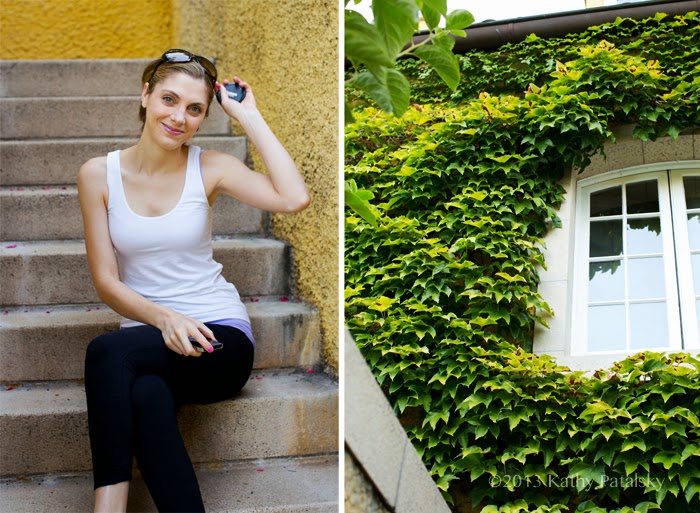 *Thank you to Lisa M and everyone at Jordan Winery for hosting my at their gorgeous estate for one night!