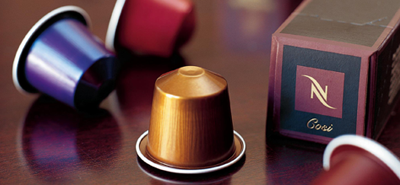 The recession is certainly not hurting Swiss Nestle-owned brand Nespresso. The New York Times reports:
"Presenting its 2008 earnings Thursday, Nestlé said sales of Nespresso products grew 30 percent in 2008, taking annual revenue past its goal of 2 billion Swiss francs, or $1.7 billion, two years ahead of schedule."
Wow. 30% in this economy is nothing to shrug at.
Coffee and Health: Coffee may protect women against a stroke. It has a surprisingly high antioxidant profile. One study done in 2005 showed that coffee is Americans number one source of antioxidants! There are a lot of coffee-addicts out there. So if you are going to drink, you should consider Nespresso. (Yes, I am still on my chai kick, but who knows how long that will last.)
Nespresso Trivia: Who is this Nespresso spokesman below? The answer after the jump.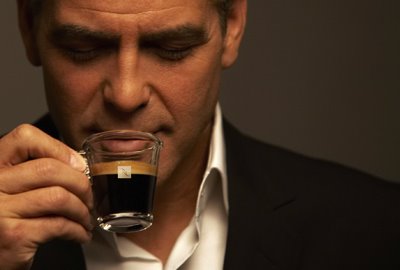 Click ahead for my review of the Nespresso Romeo machine and find out what all the caffeine-high buzz is about….
Spokesman…is FYI George Clooney (in photo above).
I have personally been a Nespresso machine owner for about three years now. I first became aware of the brand when I was in Paris. There was this intimidating sleek cafe/storefront packed with people. We strolled inside to see a plethora of high end-looking espresso machines and tiny colored capsules adorning the walls, the counters, the shelves and even behind the display cases. What in the world?? It seemed to be some secret club of cappuccino connoisseurs. We had no idea it was simply a Paris Nespresso store.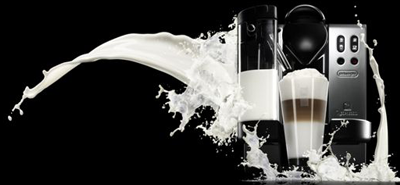 Review: Nespresso Romeo Machine

Shelf-Appeal: Nespresso branding is like the Apple of the coffee world. My goodness all the beautiful colors and creative inspiration that comes from a simple capsule of espresso. The company is ahead of its time on the design front. Cool limited edition cups and saucers to match the limited edition seasonal flavors…outstanding.


Label Check: Well we've all heard that coffee contains a significant amount of antioxidants. And coffee's benefits and negative side effects are still controversial. But if you are already a espresso lover, addict, etc, you probably don't care about the label. Nespresso coffee beans are selected from the 'finest sources in the world' according to the brand. Interestingly, "The Nespresso decaffeinated varieties are decaffeinated naturally using water. This process only eliminates the caffeine without affecting the coffee's taste."
Taste test: Here is the part you want to read. Nespresso espresso is actually quite divine. When I take the time to froth up my own milk and add capsule, a dash of cinnamon and maybe a pinch of sugar, it tastes just a delicious as most coffeehouse beverages. Now if only they would come out with a CHAI capsule, I'd really be in heaven.



Price: The machine cost is an investment purchase. Machines cost anywhere from a few hundred to a few thousand. Capsules are fifty-five cents a piece. In the long run, you can definitely save a lot of money if you are frequent Starbucks-er.



Last Word: That old coffeepot in your kitchen, the one with the brown stains and acidic odor? That's the PC. A Nespresso machine? A Mac. (Yes I am a bias Mac user, but the analogy works for me!)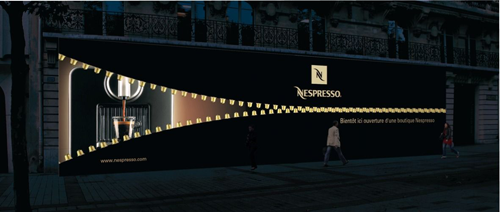 Images property of Nespresso.com.