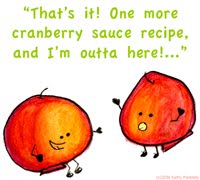 Midway through my low-fat Pear Right-Side-Up Cake (to be posted tomorrow in my Thanksgiving Desserts post), I was wrist deep in perfectly mandolin-sliced pears when – slash! Sliced my finger. Lovely. And ouch. I bandaged my finger. Finished up my pear dessert. Wrapped up my dessert, and placed it 'on hold' in the fridge. My poor finger throbbing in pain, I decided I definitely needed a break from Thanksgiving recipes.
Recipe Overload: Break Time! Since I needed a little breather session from holiday-planning, I decided to also give YOU a little break from all the holiday buzz crowding the internet this week. So if you want a little break from "vegan desserts!" "holiday stuffing" "the best Thanksgiving ever in twenty easy steps" and "Thanksgiving drinks to make it through Thanksgiving" – here are my top ten "cool finds". This is my simple list of stuff I've found lately that I think is A) cool. and B) might aide your holiday a bit. These are gadgets, gizmos, foods, sites and things to make your holiday a little happier, healthier OR easier. Check out my Top Ten Cool Finds…
Ten Cool Finds for a Better Holiday
*note: these are all my 100% genuine cool finds. Just a bunch of stuff I've found, bought, perused, tried or loved – all on my own. No freebies for me, fyi.*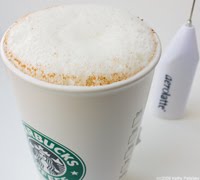 1. Aerolatte Frother
I love this thing! It's a gadget that you see and say "I bet it doesn't work". But it does! I bought it for $19 at Crate and Barrel, although you can easily get it on the web for around $15. I've tried many expensive frothers in the past – they always failed me. So off to Starbucks I'd go. But finally I found this totally satisfying frother for my extra foamy soy chai lattes. And yes it 100% works on soy milk. The trick is all in the temperature of the milk. About 60 degrees is perfect. For me, that's about 45 seconds in the microwave for my 1 cup of soy milk. If you want a better at home latte or chai this holiday – buy this.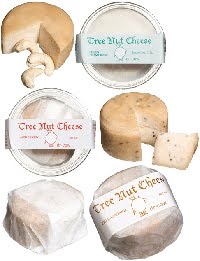 2. Dr. Cow Raw Vegan Cheese Sampler
I've chatted about this before, but I can't tell you how much I adore this company. They make exquisite raw vegan nut cheese that will blow your mind. There's no better time to splurge on a $75 Dr.Cow cheese sampler than during the holidays. Dr. Cow cheese, a few crackers, some organic fruit, grapes, apples. Throw in some great wine and your apps party platter is done! For a better raw vegan appetizer spread this holiday – try this cheese!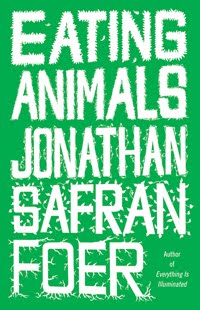 3. Book: "Eating Animals" by Jonathan Safron Foer
I just started reading this last week. Love it. I wish I had more time to finish it! Maybe Friday morning when everyone else is running circles at the stores. Hmm. Here is what I tweeted about the book thus far:
"..so far it's a exhaling cascade of life-affirming stories, honest curiosities & questions that leave you cloaked in pause & reflection." 9:33 PM Nov 16th
"With my kitty curled in my lap I stopped on page 36: day 1 of reading JSF's "Eating Animal's". 9:27 PM Nov 16th
If you doubt yourself this holiday when surrounded by people who may not support or may even look down upon your vegan or veggie diet, just read this book and you'll feel better. For a happier more assured feeling about helping animals this holiday – read this book.

4. TwitGrids.Com
Hello my name is Kathy and I'm addicted to twitter. Yup, I love twitter.com, but sometimes it feels like a sea of tweets with no true organization or ease of use. Ten minutes on twitter can quickly become an hour. So when I found TwitGrids.com my face got very smiley. It's like a sort of newspaper – with little grid boxes of tweets. All categorized. For an organization freak like me- it's dreamy. Plus it has plenty of "foodie-friendly" categories: lifestyle, green, food, foodies, chefs, recipes, brands and restaurants sections. You can even customize your own "My Grid". Hello my name is Kathy and I'm addicted to TwitGrids. To have your twitter (and eat it too?) in a more efficient and time-saving fashion this holiday – try this website.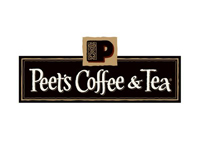 5. Peet's Coffee Masala Chai Tea Bags
I'm always on the lookout for a new brand of chai tea bags. Most bags I've tried have a bitter or just-plain-strange aftertaste to them. These chai tea bags are the first ones I've found that are aftertaste free. No bitterness. Just warm spice flavors. Fellow chai-connoisseurs, if you can find these Peet's Coffee Masala Chai tea bags near you – try them. For a better at-home chai this holiday – use these bags.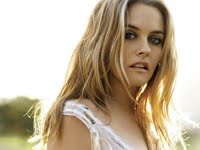 6. Alicia Silverstone's Blog: The Kind Life
I recently discovered Alicia Silverstone's blog The Kind Life. I love it. She posts videos, recipes, lifestyle tips and more. I haven't bought her book – yet-. It's next on my list after Foer's Eating Animals. But I've gotten a real taste for what her message is – via her blog. It's a great community of kindness-minded veggie-heads. For an inspiring and entertaining time in the blogosphere this holiday- read this blog.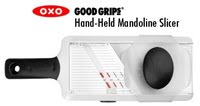 7. Handheld Oxo Good Grips Mandolin Slicer
How could I not include my inspiration for this post. The very mandolin slicer I sliced my finger on. Note, twas my fault, not the slicer. I should probably watch what I'm slicing… This mandolin is under $20 and works great! I used it to make a pear cake as well as my Potatoes Au Gratin recipe. I originally asked the Crate and Barrel lady where their mandolin slicers were and she brought me to a $80 mandolin! I was like…uh…sliced potatoes for $80? Maybe later. So I wandered around the store on my own and found this slicer. Bought it. Love it. I deserve a pat on the back for that purchase. For affordable perfect mandolin sliced veggies and fruit this holiday – use this.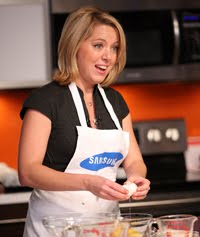 8. Samsung Induction Range
My superstar pal, Food Network chef Melissa d'Arabian recently did a cool promo event for the new Samsung Induction Range. I was drooling. I want this thing. This was the first time I had seen an induction range and convection oven marketed to the at-home-chef. This one has an induction cook top, true convection oven, and warming drawer. Price: $1999. Now if only I had and extra 2k for one of these. Sigh. For faster, better cooked meals this holiday – load this in your kitchen.
9. Justin's Nut Butter Maple Almond Butter Packs
I love this stuff! Starbucks beware. With my areolatte frother and Justin's nut butter Paks, I can have a fine old time bageling and chai-ing it at home. These little to-go paks are also great for when Starbucks is out of almond butter and I need to supply my own! For a tasty maple-almond butter bagel this holiday – eat these packets.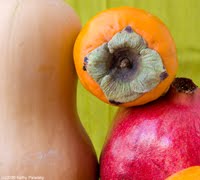 10. Seasonal Fruit: Fuyu's, pears, Satsuma Mandarins and more…
Last 'cool find' for the holidays is 100% fresh seasonal fruit. I can't get enough of it. I'm at Whole Foods everyday buying fruit and veggies to re-stock my ever-dwindling fruit bowl supply. I've been eating fuyu's, pears, mandarins, tangerines, winter squash and more. I love always having my fruit bowl overflowing with seasonal fruit. For a happier and healthier holiday – eat some seasonal produce.
So I hope this was a somewhat mindless, yet useful and entertaining break from the usual holiday recipe posts. If you have any "cool finds" I'd love to hear them! Email me, tweet me, facebook me or leave a note in the comments.
And as the big (stressful yet satisfying) holiday feasts approach, just remember to ask yourself: Have you breathed today?