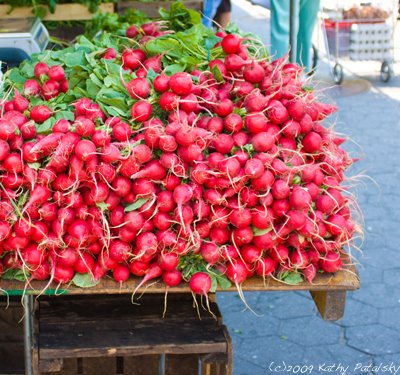 Memorial Day weekend Saturday is probably the worst day to attempt a stroll through the Union Square NYC Greenmarket. Crowded is an understatement. But the sunshine and festive mood at the market tempted me, and I wanted to share the day with you!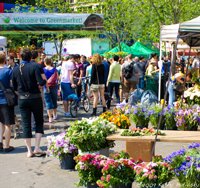 Greenmarket? Farmers Market? Confused about the name? Well let me clear it up. "Greenmarket is a program of the Council on the Environment of NYC, a privately funded citizens organization in the Mayor's Office." Thus, "Greenmarket operates farmers markets in NYC. "-CENYC.org.
Click ahead for my photo tour of the Union Square Farmers Market as well as my review of how NYC markets compare to other cities markets like Los Angeles and Miami. You can even weigh in by taking my best farmers market poll…

Take a Farmer Market Stroll. I recommend that everyone takes a stroll through a farmers market. Even if you are not intending on buying anything, you will learn a lot about your community and the local foods that grow in and around it. The sights, smells and sounds of the market will hopefully inspire your mind body and spirit into a 'healthy zone'. And who knows, you just may pick up some really good apples or a big bunch of radishes you never knew you wanted.
Urban Market. If you've never been to NYC Greenmarket and are only used to less urban farmers market environments, you may be in for a green-market-shocker. Less space to stroll and more people crowding into a small narrow space. Claustrophobic's beware of the Union Square pathway of people, vendors and few easy exits. You'll have to reach around bodies and wait your turn to grab your produce and pay the cashiers. Though the popularity of NYC Greenmarkets, especially the Union Square one, is obvious. And that's great for all-things-green. But not-so-good for locals who may want to grab their produce and run. My suggestion is to go during the week. or head to a smaller greenmarket outpost in your neighborhood where there will be less tourists and more of the best produce for you to peruse. However, you can't beat the energy of Union Square.
Take a virtual stroll with my Union Square Greenmarket photo tour…
These radishes and onions mesmerized me…
The NYC Greenmarket at Union Square is alive and thriving!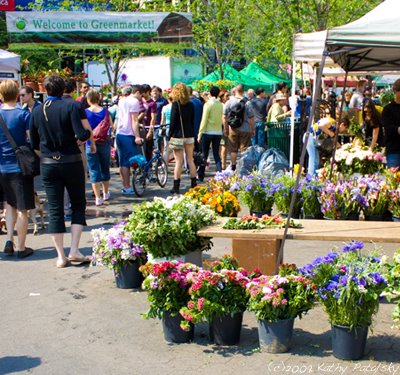 Apples for miles. Yum…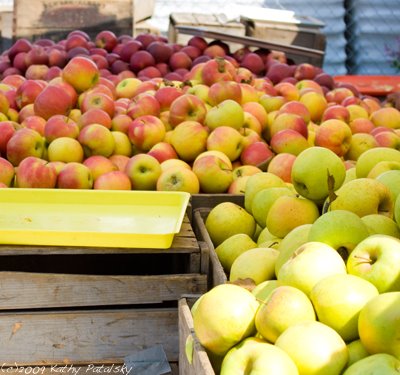 Seasonal Eats sign. Love this.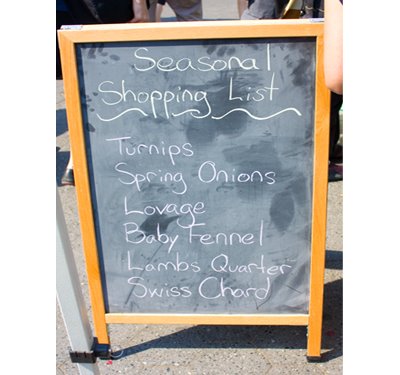 Pies. Pies.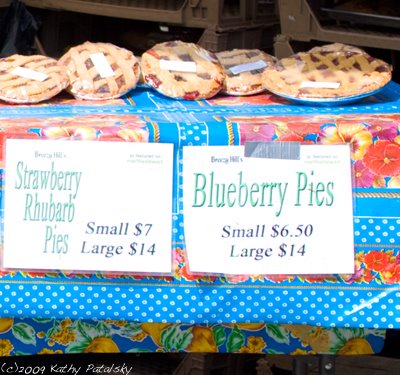 Peach pies. Blueberry Pies. Apple Pies. Rhubarb Pies. Cherry Pies. Yummy Pies.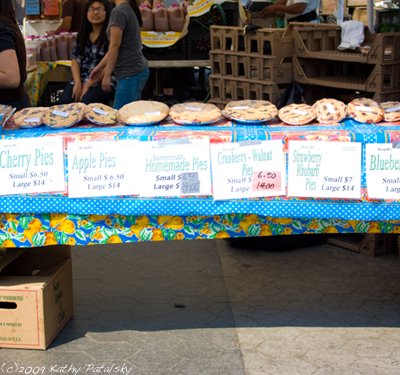 Fleurs. Pretty purple fleurs.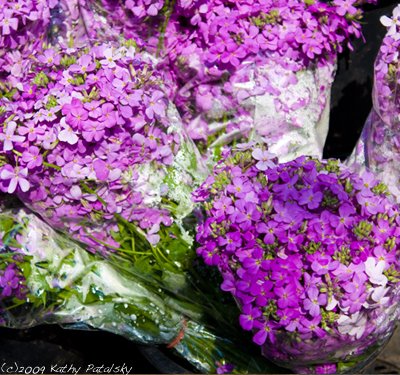 The best apples are shine free. Au natural…
I love farm fresh apples. No wax. Leaves in tact.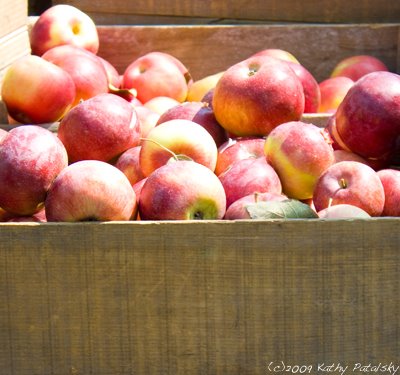 More of those star-of-the-day radishes…
Now for the big Farmers Market Showdown. What city reigns as the best farmers market champions? Read on…
How does a NYC compare to other Farmer Market cities?
NYC. Crowded. Loud. Sometimes the produce can be not-so-cheap. But if you come in the early morning hours or on an uncrowded weekday you will be in farmers market heaven. Don't wait until 4pm on a busy Saturday to arrive. The chefs and local restaurants all embrace the farmers markets in NYC, so arrive early and get the star-chef-treatment. Also, get to know the vendors. They will let you know when the best produce is coming in and when to expect a new crop of seasonal items. The NYC markets are definitly a not-to-miss experience for locals and tourists.
Los Angeles. Wow. I love the farmers markets in Los Angeles. The Third street promenade/Santa Monica/Brentwood and Westwood markets can't be beat. It sprawls for miles and miles (or so it seems). Enough room for locals and tourists to co-mingle in produce harmony. So much space to stroll, and so many vendors to choose from. They really do supply the best of the best produce that the Los Angeles area has to offer. And the vegan kettle corn guy was always a favorite of mine.

Washington DC. Pretty good for the nation's capitol! The surrounding areas of DC include the farms of Virginia and Maryland. I love the smaller neighborhood friendly markets in DC. Especially in the summer months, the peaches, peppers and sweet corn produce is all painted in my brain as delicious market fare. For a metro area with less space than even LA, Wash DC is pretty darn fabulous for farmers market lovers like me.
Miami. I've only been to a few markets in Miami. But the range of tropical produce at fair prices is incredible. If you are looking for exotic farmers market fare, Miami will knock your socks off. The market itself was a bit scruffier than LA, but less crowded and claustrophobic than NYC. And they had a coconut water stand I recall!
Santa Cruz, CA. I grew up in Santa Cruz and thus first learned to love farmers markets there. And to me, the Santa Cruz markets can't be beat. Easy parking. Amazing five-star local produce. And friendly folks. Call it a sentimental favorite, but a Santa Cruz market is my version of produce heaven.

Long Island NY. I was always very impressed with the farmers markets on Long Island. So many small farms and local producers of some high quality finds. And not just fruit and veggies. Flowers, wine and such too. The produce quality at Long Island market, I have to say, can sometimes be better than the NYC markets – simply because the produce usually comes from just a mile down the road. How great is that? The only downside is that there is less variety of items (all locavore-approved though).
Georgia. I have to add in my love of the southern state farmers markets. I have driven across country about five times now and whenever we hit the states of say Georgia, I go nuts. I will make my travel companions pull over for every little farm stand I can find. I like to taste every last peach grown in Georgia. I'm a peach lover and you can't beat the Georgia peach stands. They are everywhere! Just when you think you've hit the last stand another bigger and better one pops up! "We're stopping….again folks!"
Hawaii. Sigh. Love Hawaii. Such amazing tropical produce. Baby bananas, papaya, guava, pineapples, white ginger and those addicting salty macadamia nuts. Hawaii has a ka-billion roadside farm stands for the locals and tourists to enjoy. Some stands are much better than others, but everything is local, fresh and tastes like paradise.

Do you have a favorite farmers market? Let me know in the comments section.