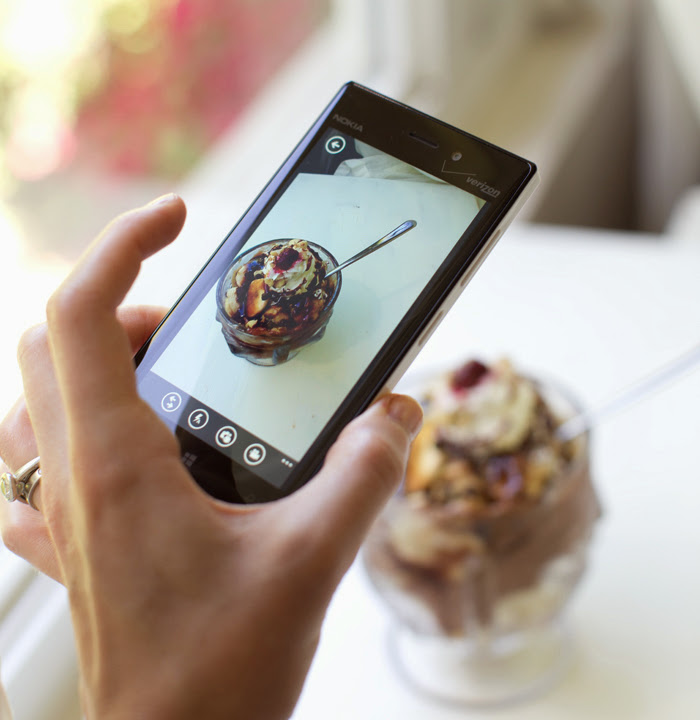 Summertime should be filled with fun. And this post certainly is!..

1. Cool Phone. Check out how I'm reinventing my summer with my new Nokia Lumia 928 Windows Phone.
2. Win! Enter to win $5,000 or one of ten brand new Nokia Lumia 928 (NL928) phones.
3. Ice Cream. As part of this NL928 summer series, I will be reinventing a few fave summer recipe classics. First up: 8 Ways to Veganize Your Summer Ice Cream Sundae Party!
Summer Eats #Reinvented Series. I am always looking to step up the quality of my photography both in my studio and on-the-go, and this fab phone has incredible low light photo capabilities, a Carl Zeiss® Lens, Pure View camera technology and more. So here on HHL I will be bringing you a bunch of veganized summer recipes + on-the-go, photos from my Nokia Lumia 928 to match my summer fun mood. (First up, ice cream sundae tips below!!)
..And the best part of this series: you get a chance to win! – PRIZES Grand Prize of $5000! First prizes: Ten additional winners (from all comments across only 6 participating websites) will be selected randomly to receive a Nokia Lumia 928 phone. Rules
Sweepstakes Time Period: Starts May 20, 2013 at 12:00 a.m. Eastern Time – Ends August 23, 2013 at 11:59 p.m. ET. Enter via form below (Sweepstakes is only being broadcast across six websites!)
ENTER TO WIN VIA THE WIDGET BELOW….
Just answer the question in the widget above! -> "How will you reinvent yourself this summer?"
Me? I'm reinventing the way I blog so that I can enjoy summer a bit more. All I really want to do in summertime is grab my flip-flops, sunnies and cell phone and hit the road. Adventure bound. Beach picnics, ice cream sundae's enjoyed outside, hiking days, road-trips, fireworks, backyard barbecues and more. So this summer I'm doing just that .. all while blogging delicious vegan summer recipes + tips.
I am stepping up my on-the-go photo quality, just in time for summer adventures.
My new toy..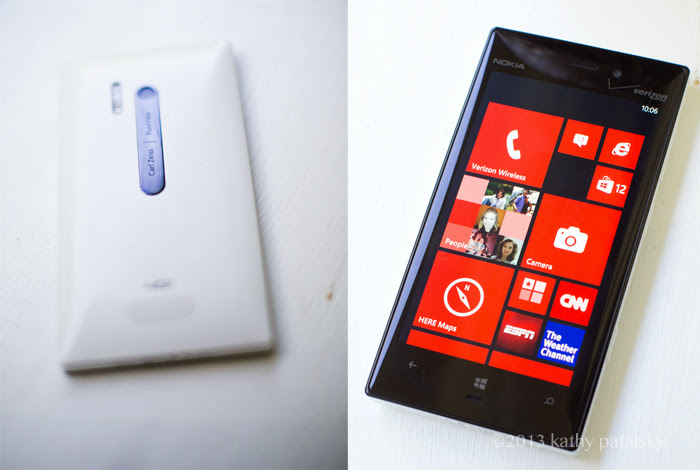 Impressive, right?.. My Canon 6D photo (left) Nokia Lumia 928 photo (right)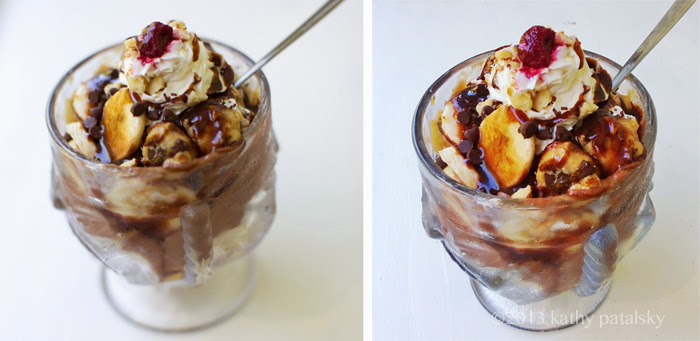 I even snapped a few photos with my Nokia Lumia 928 last week in Maui. Love these shots!..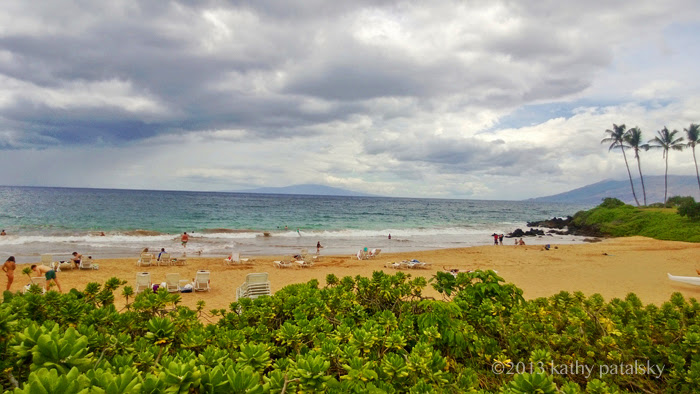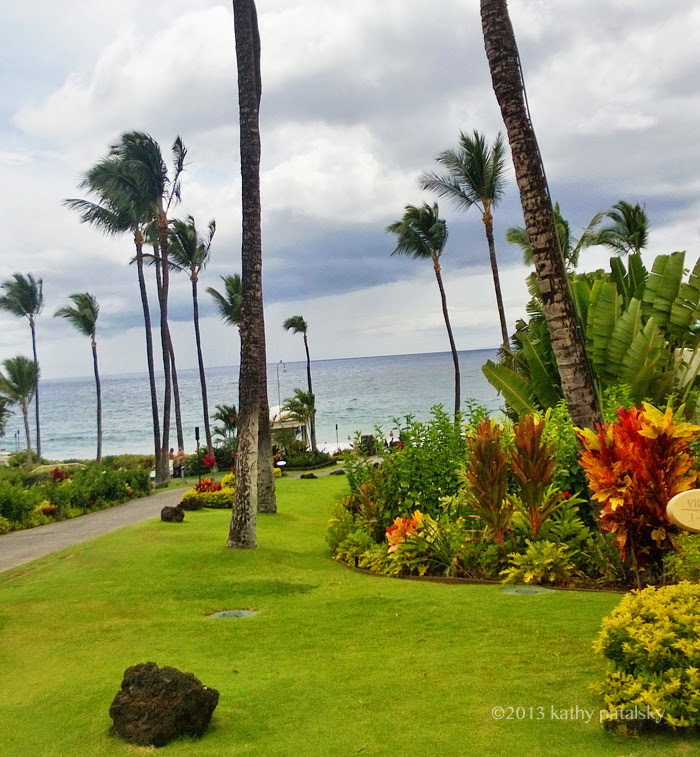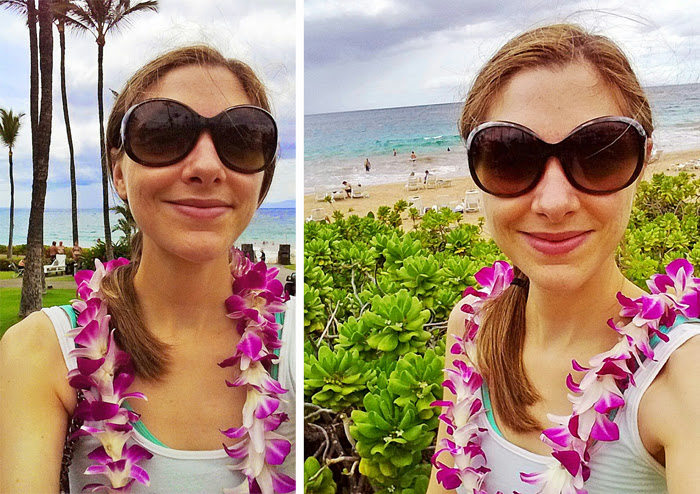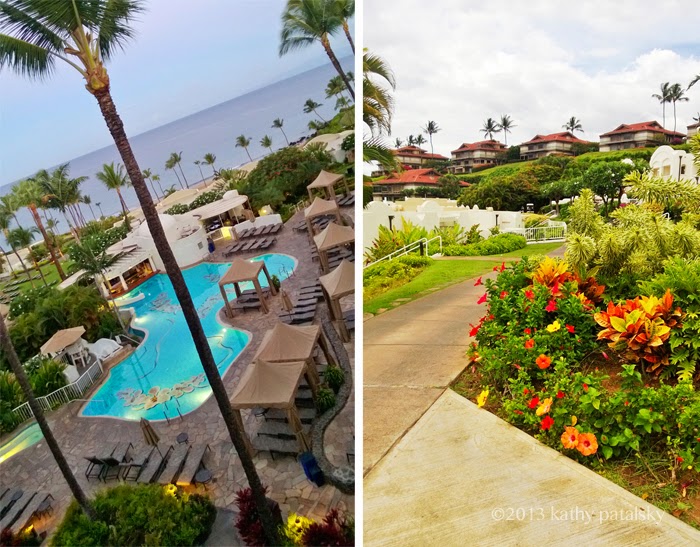 My fave feature of the Nokia Lumia 928: It has an incredible Carl Zeiss® lens camera that easily snaps brilliant photos in dimly lit or shadow-y settings. And I love how when you touch the screen to focus on a point in the image, it has a setting that is smart enough to auto snap the shot a few seconds later. So you just touch, autofocus and it snaps the shot. Love that..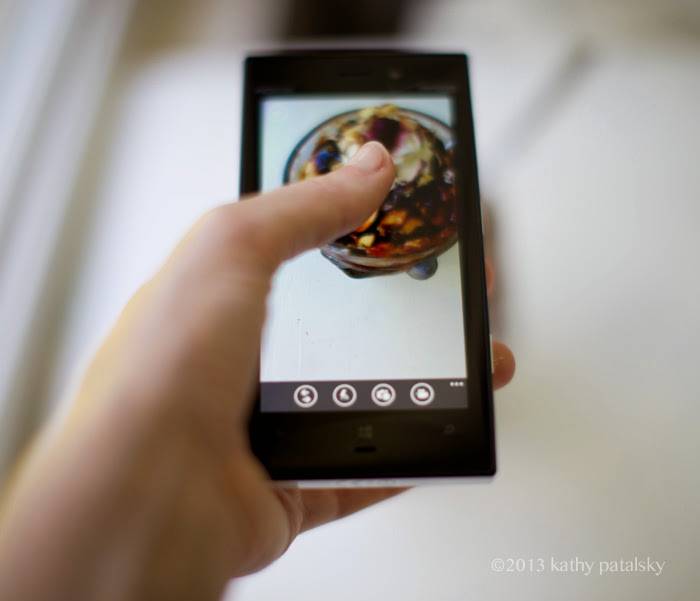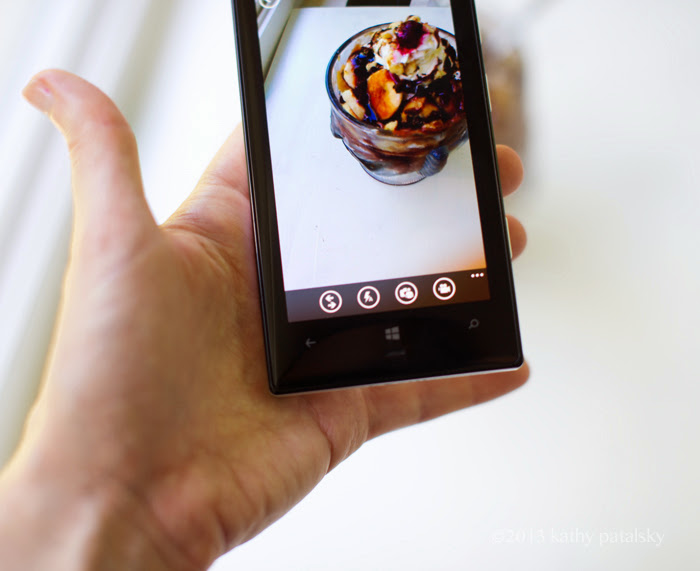 All these ice cream pics taken with my Nokia Lumia 928 (in some pesky/spotty afternoon light I might add!)..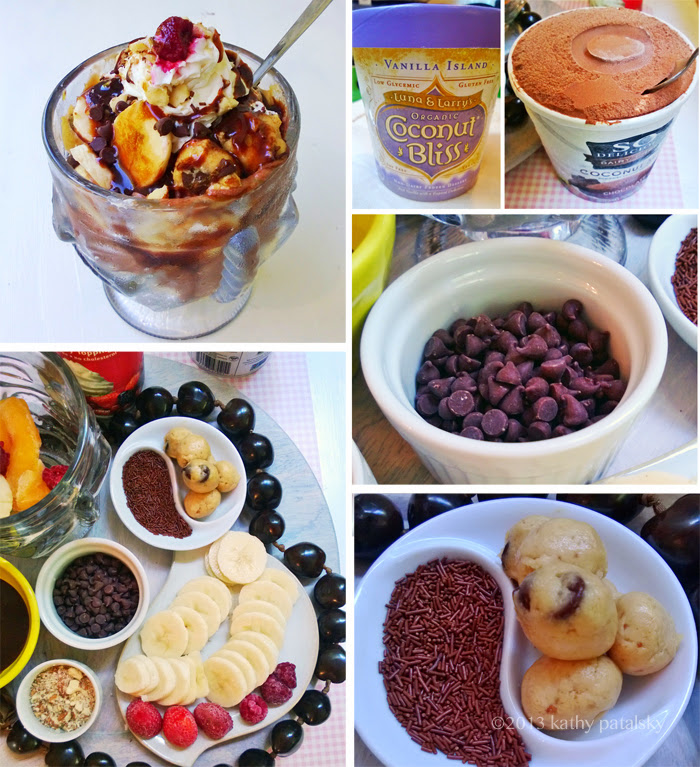 To kick off my #Reinvented Summer Eats Recipe Series -> Veganize Your Ice Cream Sundae Social..
8 Ways to Veganize Your Summer Ice Cream Sundae Party!
1. Choose dairy-free ice cream. Go with coconut milk based ice cream for the richest /creamiest texture that truly mimics the richness of classic dairy ice cream. You can also try almond, soy or lighter coconut milk based varieties. Some brands to try: So Delicious, Luna & Larry's and more! If you cannot find vegan "ice cream" you can always go with dairy-free sorbets. Try chocolate, raspberry, peach and coconut flavored sorbets.
2. Vegan Sprinkles. Sprinkles on top are a must. Both rainbow and chocolate sprinkles come in vegan varieties. Be sure to read the labels and try to stay away from brands containing artificial colors or flavorings. A great brand to try: Sprinkelz.
3. Whip on Top. It is easy and delicious to veganize your "whip" with vegan products like "Soy Whip" and "Rice Whip" from Soyatoo brand. But if you do not want to buy vegan whip, you can actually make your own rich and creamy coconut milk whip!
4. Fruit Galore. One topping that you can load up on in your vegan sundae is fruit both fresh and frozen! Try freshly sliced bananas, strawberries or even more exotic fruit toppings like blackberries, diced kiwi or mango. If you cannot find natural cherries, you can always add a strawberry or raspberry on top for that touch of red!
5. Nuts! Naturally vegan nuts are another topping that you can truly indulge for your vegan sundae. Try chopped peanuts, almonds, walnuts, pecans and more.
6. Cookie Dough Balls. I love cookie dough on my sundae. And you can easily make your own vegan cookie dough balls using vegan cookie dough or for a super easy method – buy "Eat Pastry's" pre-made cookie dough and roll into tiny balls. Chill a bit before using for your sundae bar!
7. Chocolate Sauce. You can make your own rich chocolate sauce or chocolate "magic shell" by melting some agave syrup with vegan chocolate chips. Make it a "chocolate magic shell" topping by adding a scoop of coconut oil to the sauce. You can also buy several brands of vegan chocolate sauce. Just read the label and be sure your sauce does not contain dairy – ingredients and milkfat, milk, milk powder and milk chocolate are indications that your brand is not vegan. One brand to try: Coop's Vegan Hot Fudge. Try my recipe for a Smores Hot Fudge Sundae
7. Cones! Plain and sugar cones are usually vegan, but always check those labels to confirm that there are no egg or dairy products. If you are doing cones rather than sundaes, try my recipe for chocolate-dipped sprinkle sugar cones. Want more vegan ice cream toppings, recipes and product ideas? Visit my Vegan Ice Cream Post!
These three pics were taken with my Canon 6D..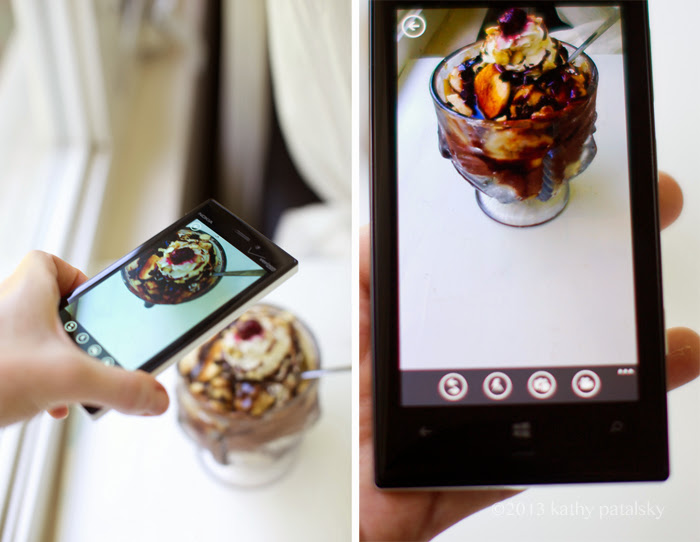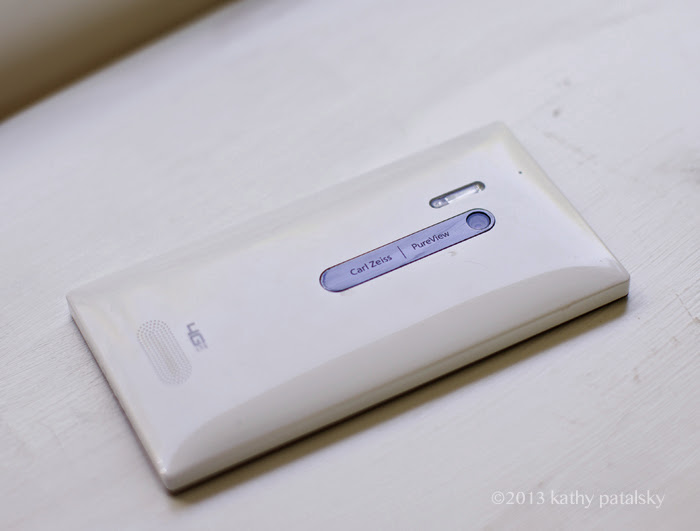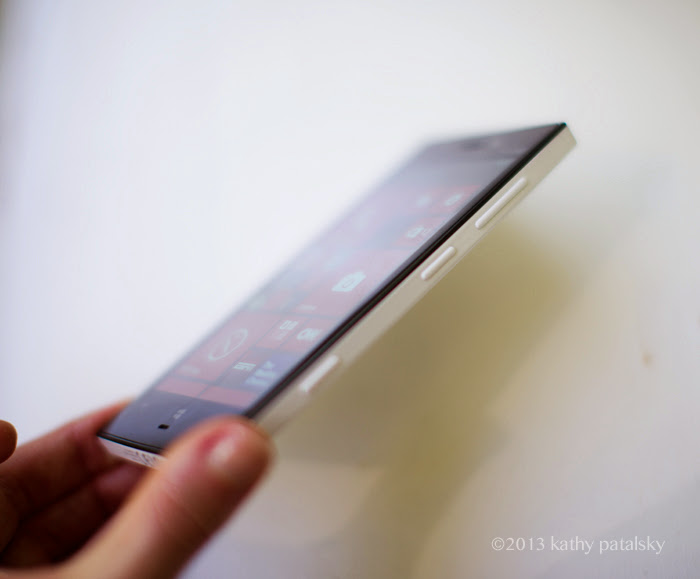 More Phone Features:
* Navigation. Includes HERE Maps, HERE City Lens, Here Drive+ and HERE Transit. Get turn-by-turn directions behind the wheel to displaying local attractions wherever you point your viewfinder.
* Nokia Music with Mix Radio.
* 4.5 inch display
* wireless battery charging capabilities
* Photo: Carl Zeiss® Tessar lens
* Environmental: Phone and packaging contains recycled materials
* Design: Pillowed front and back surfaces, unibody construction and a scratch-resistant Corning® Gorilla® Glass 2 screen.
More ice cream shots from my Nokia Lumia 928..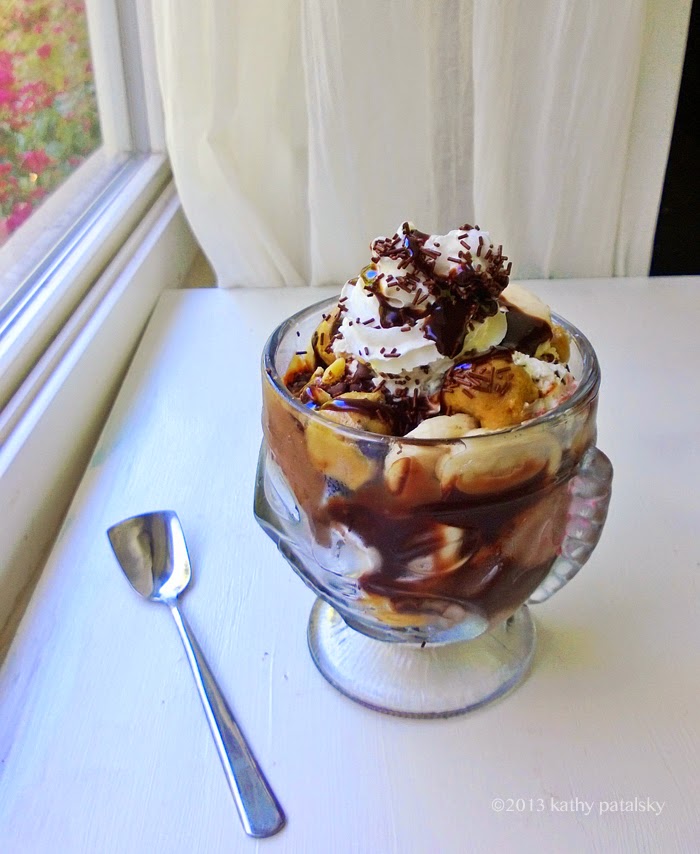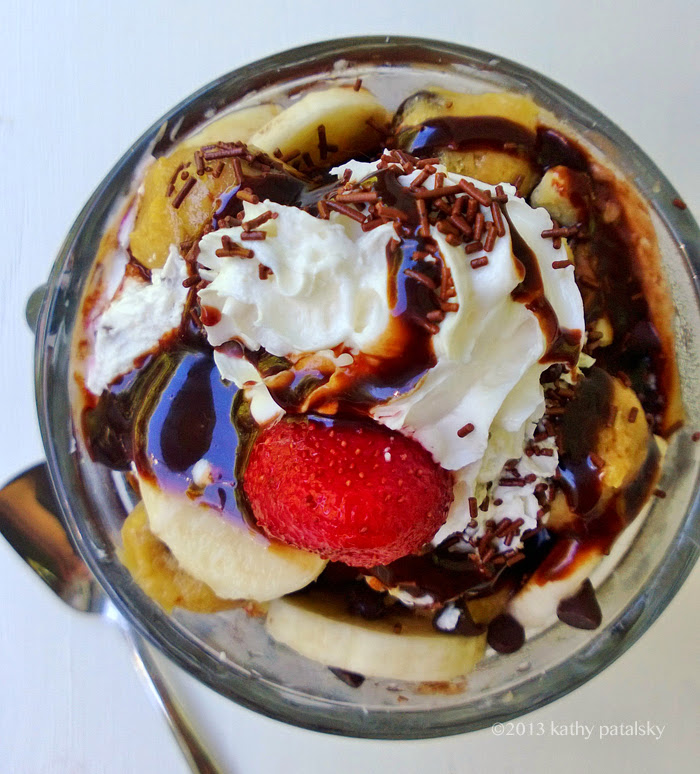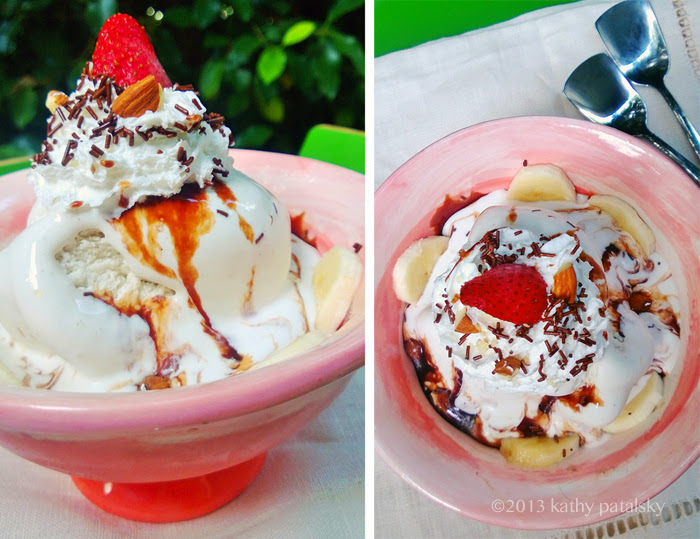 Now get out there and have a throw your own vegan ice cream social this weekend!
Embrace summertime and make me proud.
Sponsored post disclosure: I was compensated for this post, but all opinions are my own.