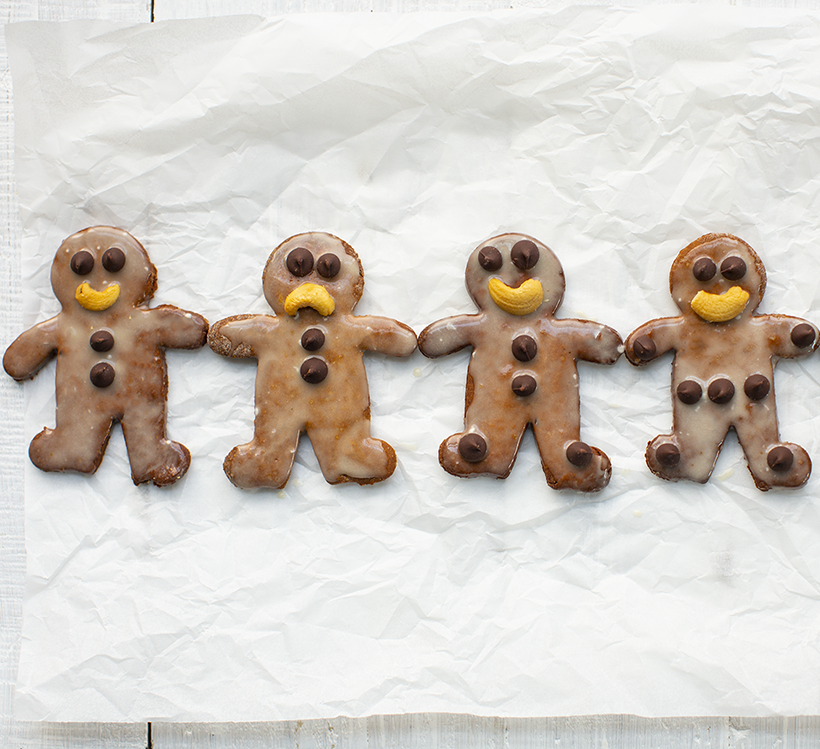 Vegan gingerbread can be intimidating, but only to those with a closed mind. You will need to use something in place of the eggs – to bind the ingredients together. Tofu works great, and can be blended seamlessly if you find a quality brand. Adding a nut butter is an option. Peanut butter gingerbread is actually better than you'd guess. A powder egg replacer from Bob's Red Mill is also a great vegan baking add-on.
But the best binder is none other than molasses. It is sticky and holds all the ingredients together. And guess what, its a main ingredient in gingerbread! Once you allow your dough to harden and cool in the fridge –the dough will be perfect for rolling out.
Also, there are some amazing vegan butters out there, so peruse your Whole Foods and start experimenting. Vegan cookies are much healthier than traditional, which only mean you can eat more without the guilt!
Make my Gingerbread Men Cookies