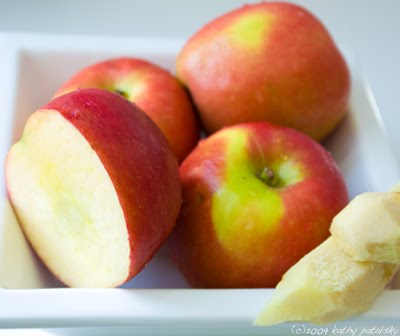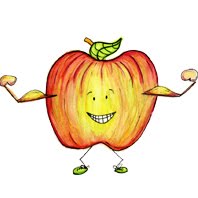 The secret ingredient for the upcoming Veggie Conquest vegan cooking competition is apples! Since I am a judge it is a good thing I love apples. The specified meal course is entree. Glad it's not apple desserts since I'm not really the biggest fan of apple pie! I'm a cherry pie girl myself. I can't wait to let you all know how the dishes turn out next weekend at the competition in Chelsea, NYC. Click ahead to find out a few of the things I might be looking for in the apple entree entries…
Apples in an Entree Tips…
*Use the right variety of apple for your dish! Some apples cook better than other and some are better raw.
*Avoid the mush! I despise mushy apples. No mush please…
*Cinnamon and Apples? Hmm… a little cliche. So don't solely depend on this flavor combo unless you have the best cinna-apples on the planet!
*Tartness in apples is one of their best qualities. If you can not let the sweet overpower that tangy apple tartness, you just may get some points.
*Quality of apples is very important. Trust me, I'll be able to tell if you got your apples from the non-organic bargain bin vs. the top quality organic apple selection at Whole Foods.
*Organic is best.
*Since I am a health-conscious person, the healthiness factor will play a part in my judging! Yummy can be healthy!!!
Good Luck!!!
www.veggieconquest.com
PS..I heard there is still room for one more chef if you are interested!