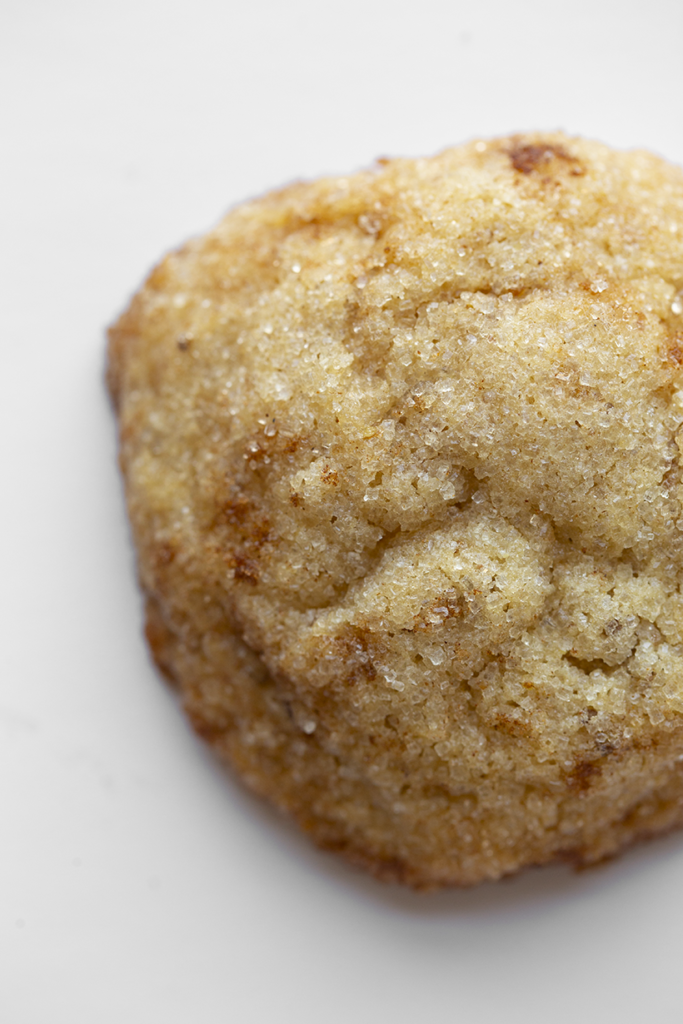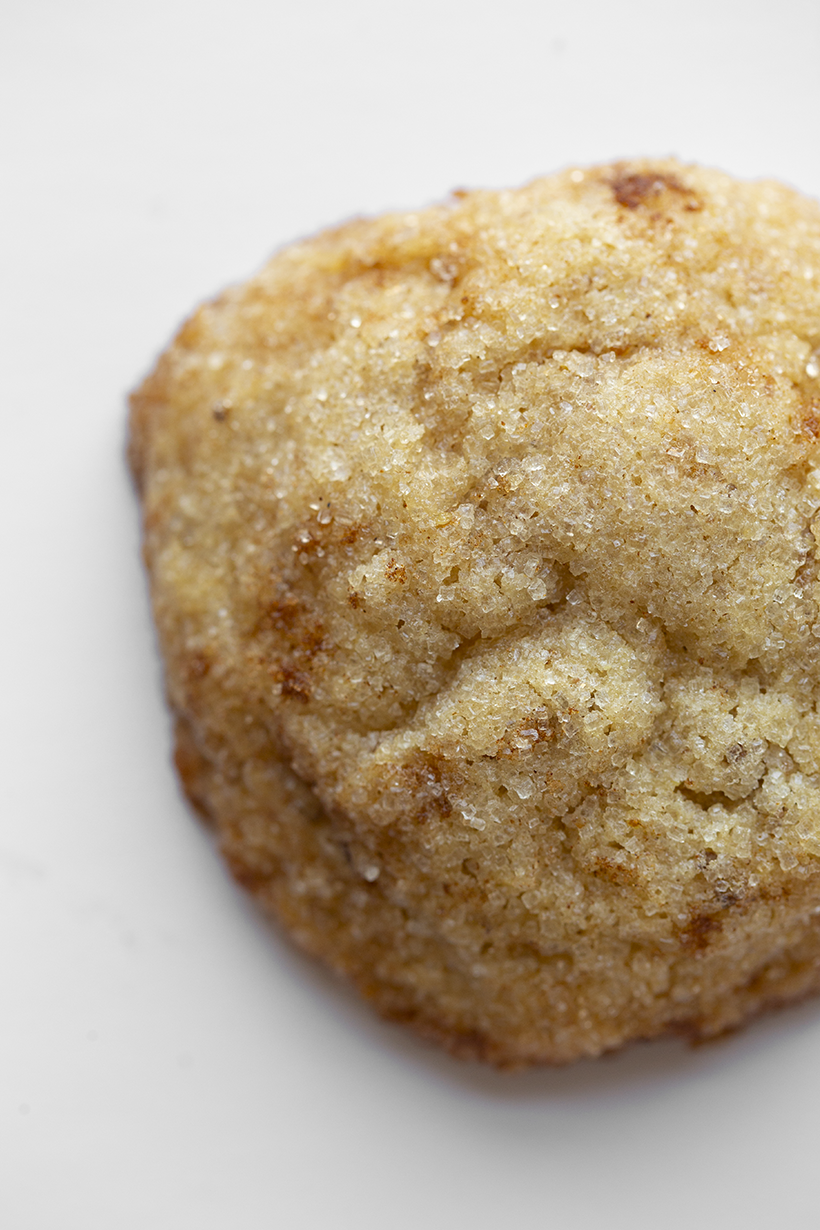 Snickerdoodles have always been one of my very favorite cookies. Light, buttery and tender, with a vanilla-cinnamon flavor and a unique delicate lemon-y tartness to them. Every year I like to try a new cookie – one that I haven't made in a while or ever and this year, these were it! Last year I fell in love with my Pfefferneuse cookies, and in case you haven't tried those yet, they are still absolutely my favorite Christmas party or gifting cookie. But if you want something lighter and just really lovely, vanilla-y and sparkly, these vegan Snickerdoodles are a big win.
But one thing about Snickerdoodles, you usually see cream of tarter as an ingredient. Well, I tested these a few ways and actually found that the version without the cream of tarter was my favorite – yet still had that sweet and bright flavor that Snickerdoodles classically have. Check it out!…
Snickerdoodles without cream of tarter. I googled a bit, trying to figure out what could be subbed for cream of tarter, and it seemed like lemon juice and baking powder was the way to go. I used an extra splash of lemon juice to make sure the cookies had that brightness that I craved. It worked beautifully.
The cream of tarter version cookies were also delicious, but since I don't usually have cream of tarter on hand, and had to buy it just to make this recipe, I figured that many of you might have the same issue.
Snickerdoodle Baking Times. I also found that the key to getting your Snickerdoodles perfectly soft, fluffy and buttery was in the baking time. If you overbake Snickerdoodles, the ends crisp up, the bottom browns and you get a crunchier cookie, rather than soft and chewy. Delicious, but not what I was going for. So for me, restraining myself with the baking time, was the key to getting my perfect texture.
I would say that ten minutes is the sweetspot for Snickerdoodle baking times. But 9-12 is probably a good range to aim for. This also depends greatly on hour large you make your cookies.
Round? My cookies are all different shapes, not so perfectly round. That is just how I bake. I can't help it. Getting cookies to look uniform and perfect has just never been my strong suit or even something I care that much about. But if you want to spend more time rolling the dough out perfectly, definitely go for it.
Will my cookies spread? My cookies did spread just enough for my tastes. But if you bake them and they don't spread enough for your tastes, you might want to wait until the dough is a bit less chilled to place them in the oven. Or another option, is to simply add another spoonful of vegan butter to your dough recipe. But if you follow this recipe, you should end up with some really delicious and lovely results!
Sparkly Cookies. To get sparkly cookies, you want to use a sparkly sugar for rolling the dough balls. I used an organic sugar from whole foods. The grain was fine, yet coarse enough to be white and sparkly. There are a few options you could try, but I wouldn't use something that is brown in color like coconut sugar or even raw turbino sugar.
How much spice? I like a nice heavy dose of cinnamon in my Snickerdoodles, so I usually add an extra half teaspoon to the dough and a generous amount when rolling out my cookies. But you can follow whatever flavor you are looking for.
So in closing, I hope you can add these cream of tarter-free snickerdoodles to your holiday baking rotation! And also check out my Virtual Holiday Movie Baking Party for more recipes and fun.
Pin it for later:


PS. A little heads up for my readers, I am going to be launching an AWESOME promo code for my meal plans – Finding Vegan Meals – in the next few days — so if you are considering buying the program, wait a few days for that!
Also something cool I saw on Amazon.. if you use the promo code GIFTBOOKS18, you can get $5 off $20 worth of books! Books – especially cookbooks – make great Xmas gifts!
Vegan Snickerdoodles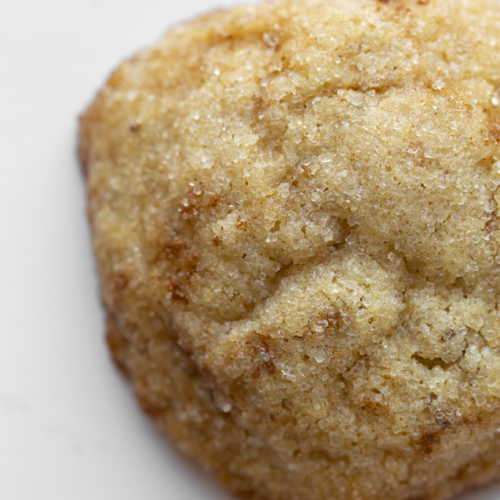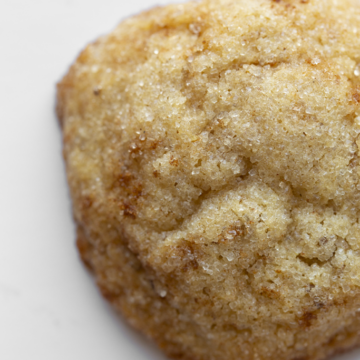 Vegan Snickerdoodles (Cream of Tarter-free recipe)
These light and fluffy, sweet and bright cookies are a holiday favorite.
Print
Pin
Ingredients
2

flax eggs (2 tablespoon ground flax seed + ½ cup water)

, this mixture should be nice and thick when adding

½

cup

vegan butter (1 stick)

⅓

cup

sugar

,

organic

⅓

cup

brown sugar

,

organic

2

tablespoon

lemon juice

,

freshly squeezed

2

cups

all purpose flour

1

teaspoon

baking powder

½ – 1

teaspoon

cinnamon

¼

teaspoon

salt

rolled in: mixture of sparkly sugar and cinnamon
Instructions
Preheat oven to 350 degrees. Line a baking sheet with parchment paper, or grease with vegan butter.

Prepare your flax eggs by whisking ground flax seed with water. Let those sit for at least five minutes to firm up a bit.

In a large mixing bowl, add: flax eggs, vegan butter, sugar and brown sugar and lemon juice. Beat to combine.

Slowly beat in the flour, baking powder, salt and cinnamon. Beat until fluffy dough forms.

Place the dough in the fridge for one hour.

Roll the dough into balls, then dip the balls into a mixture of cinnamon and sparkly sugar. Place on the baking sheet.

Bake at 350 degrees for 9-12 minutes. Ten minutes is usually the sweet spot for me. Cool cookies on a baking rack. You do not want to over-bake them if you want a tender, fluffy texture.
nutrition estimate | per serving
Calories:
105
kcal
|
Carbohydrates:
24
g
|
Protein:
2
g
|
Fat:
1
g
|
Saturated Fat:
1
g
|
Polyunsaturated Fat:
1
g
|
Monounsaturated Fat:
1
g
|
Sodium:
44
mg
|
Potassium:
58
mg
|
Fiber:
1
g
|
Sugar:
10
g
|
Vitamin A:
1
IU
|
Vitamin C:
1
mg
|
Calcium:
22
mg
|
Iron:
1
mg