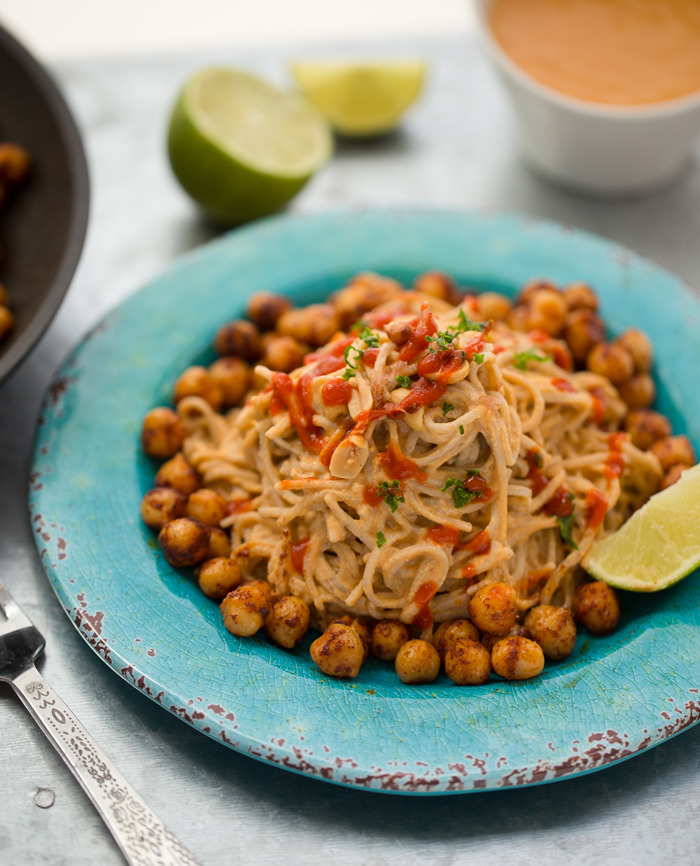 This meal is fast, easy and packed with plant-based flavor. Try my Speedy Sriracha-Peanut Soba Noodles with Smoky Maple Skillet Chickpeas for your next lunch or dinner meal!..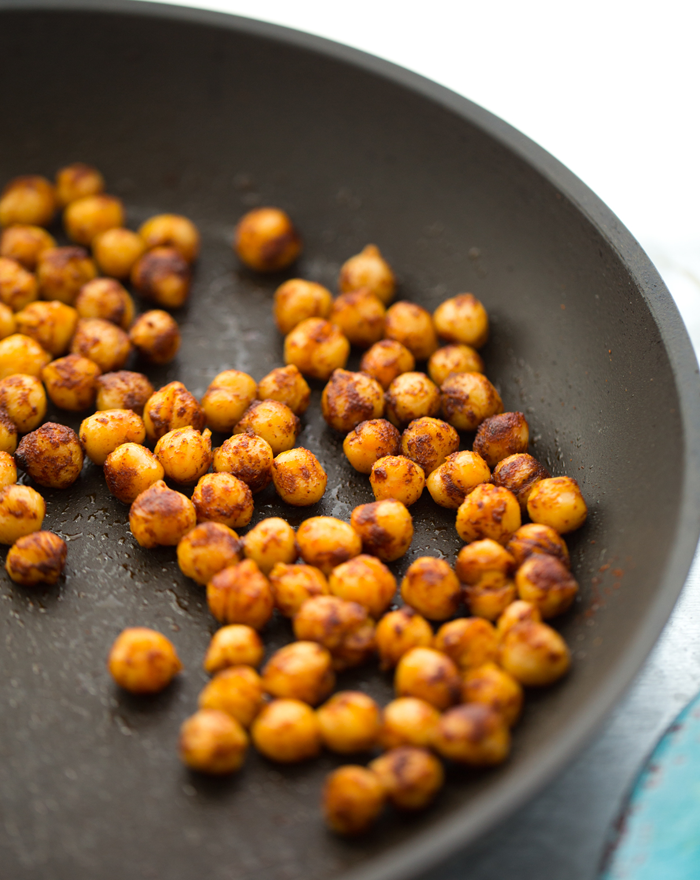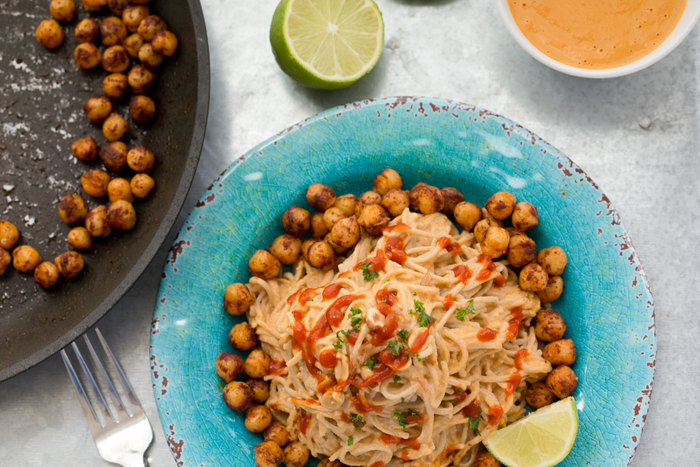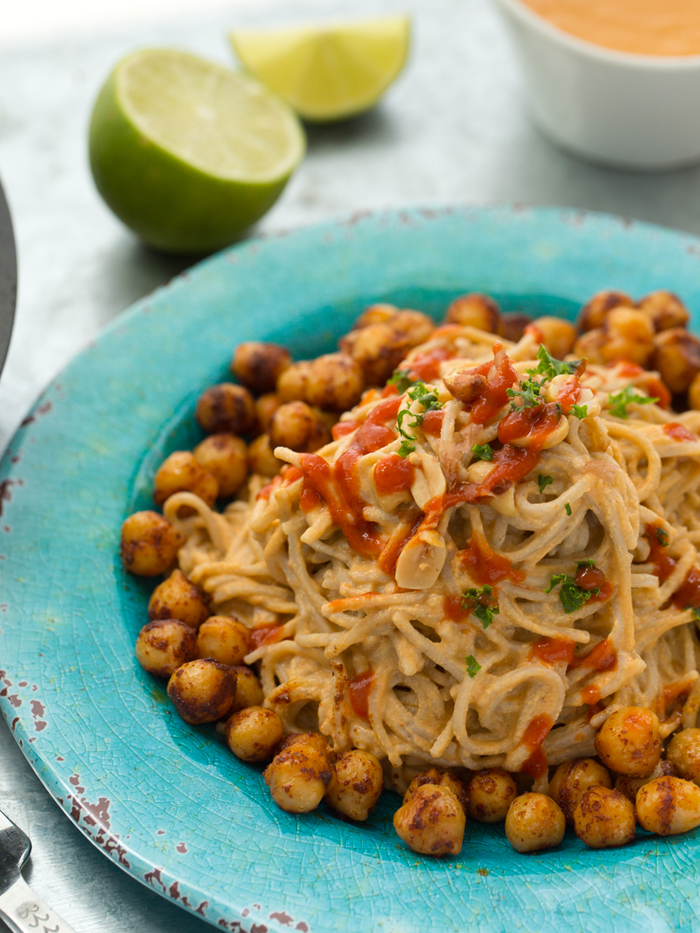 I am super excited because I am heading out of the office for a full week, leaving my husband and kitties to fend for themselves as I go on a wellness retreat with my friend Cat of Rabbit Food for My Bunny Teeth. I cannot wait to share that experience with you here on the blog – and follow the adventure on social media as well. But for right now all I can think about is how delicious and easy this meal is!
Seriously speedy. I whipped this up in about twenty minutes for lunch today and felt so satisfied after a hot meal in the middle of the day. Who says hot lunches are dead? Not me! I really hope you give this recipe a whirl and let me know what you think!..
And the leftover sauce, if you have any, is delicious as a tofu marinade or skillet sauce or salad dressing. SO good!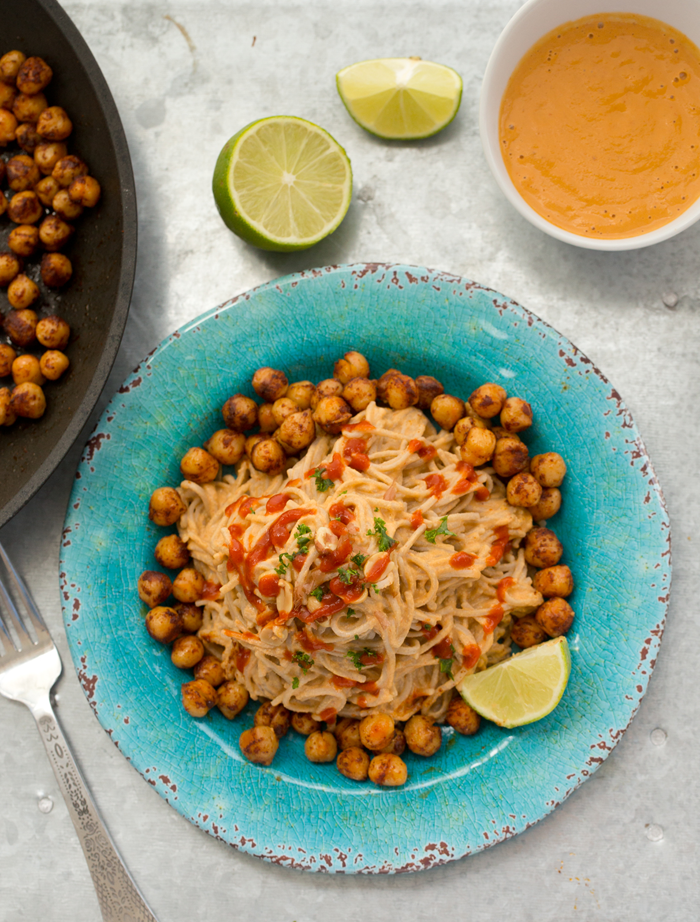 And don't forget to embrace the fitness side of summertime with these 47 fun summer activity ideas from bloggers!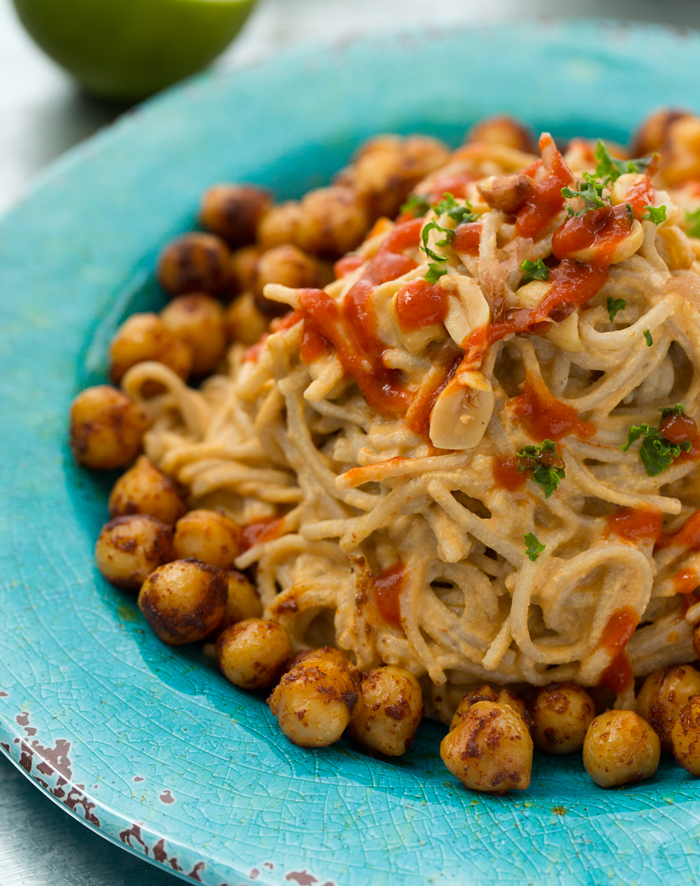 Speedy Sriracha-Peanut Soba Noodles with Smoky Maple Chickpeas
By Kathy Patalsky
Published 06/18/2015

These creamy peanut noodles are sassy and spicy and easy to make in a flash. Add chickpeas on top to complete the meal.
Ingredients
sriracha peanut sauce:
½ cup roasted + salted peanuts
¾ cup hot water from cooking the soba noodles
3 tablespoon sriracha
2 tablespoon maple or agave syrup
1-2 cloves garlic (optional)
Soba:
6oz dry soba noodles
Chickpeas:
1 ½ cups cooked chickpeas (drained/rinsed from a can)
1 teaspoon smoky paprika
½ teaspoon cinnamon
½ teaspoon chipotle powder or another fave spice
1 teaspoon agave or maple syrup
½ – 1 teaspoon extra virgin olive oil for cooking
Optional garnish: chopped peanuts, lime wedges, chopped greens, sriracha
Instructions
Bring a pot of water (enough for pasta) to a boil. Add soba noodles. Cook according to package or until tender. Reserve 1 cup of the the cooking liquid and drain the rest. Rinse soba noodles in cold water and set aside.
To make the sauce: add all sauce ingredients to a high speed blender and blend until smooth. Add more water if you like a thinner sauce.
Toss the soba noodles with about ½ cup of sauce and pour the remaining sauce into a small bowl for adding on top as desired. (You will have some leftover sauce but it is delicious as a salad dressing or a sauce for tofu, tempeh or skillet beans!)
For the chickpeas: Warm a skillet over high heat and add oil. When oil is hot add the chickpeas. Saute for 2 minutes, then add the spices and sweetener. Shake pan ever few seconds to evenly distribute the spices. Cook until the chickpeas begin to blacken a bit. Remove from skillet.
To serve: Spoon chickpeas over top the pasta. Add lime wedges, crushes peanuts and chopped greens as optional garnish.
Yield: 2 servings
Prep Time: 00 hrs. 05 mins.
Cook time: 00 hrs. 10 mins.
Total time: 15 mins.
Tags: easy,dinner,entree,soba,noodles,pasta,peanut,sriracha,spicy,sauce,vegan