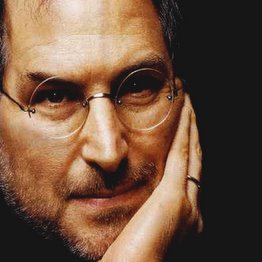 A few weeks ago I posted a blog titled:
  Is Steve Jobs' Health Your Business?
Since then, the media storm regarding Steve Jobs' health has continued to rage full force. Front page news, it seemed that everyone was gossiping about Steve's dramatic weight loss and the possible medical causes.
Today,
Steve Jobs stepped down from his day-to-day position of CEO.
This letter was posted on the Apple site:
"Unfortunately, the
curiosity over my personal health continues to be a distraction not only for me and my family
, but everyone else at Apple as well. In addition, during the past week I have learned that my health-related issues are more complex than I originally thought.

 

In order to take myself out of the limelight and focus on my health, and to allow everyone at Apple to focus on delivering extraordinary products, I have decided to take a medical leave of absence until the end of June."
Read more, to read my thoughts on this headline news story.
Medical Leave of Absense? Shocking!
I was actually shocked when I read this news. I was especially shocked by the fact that Jobs' primary reason sited in his letter is in regards to th
e distraction his health issues have caused not only apple, but his family. 
Distraction? 
…Annoying for him and his family,  absolutely.  But he is
stepping down
because of a media
distraction? I don't buy it.
In my opinion, the continued interest in Steve Jobs' ongoing medical battles is just another way that demonstrates
the power in the Apple Company
. 
Power, Fame, Success, Money, Press and Controversy all Go Hand-in-Hand
(….All "Distractions" by the way…)
The media is always going to try and rip through companies on top.
Look at the interest in Donald Trump's love life, or his controversial real estate projects.  There are always going to be
distractions brought on by the media
,  for a leading company like Apple. Distractions that do not have anything to do with the company itself. Therefore, I wonder if Steve Jobs is really stepping down due to 'distraction' or indeed stepping down due to his health condition. Is he simply trying again to keep his health issues private? It seems that way.  It's not like he names the exact condition that he claims has gotten worse…
I wish he had simply said the last point in his letter: "during the past week I have learned that my health-related issues are more complex than I originally thought."
I think Steve is angry with the media for delving into his personal health issues. Thus my original question last week:
"IS STEVE JOBS' HEALTH YOUR BUSINESS??"

I said
no
in my last post.
And I still think it's not your business.  
Controversial answer,  I know,  but that's my opinion.  
And again,  I applaud Steve for not giving into the media's plea for detailed information on his health.  However,  I'm sure the public interest will still reign even though Jobs' has stepped down. So good luck with that Steve..and to your family.
I wish him well in his recovery, and as a huge Mac and Apple fan, I hope the company does not suffer from this turn of events.
What do you think about the right of the public to know about personal medical issues of CEO's, politicians and other leaders as such?