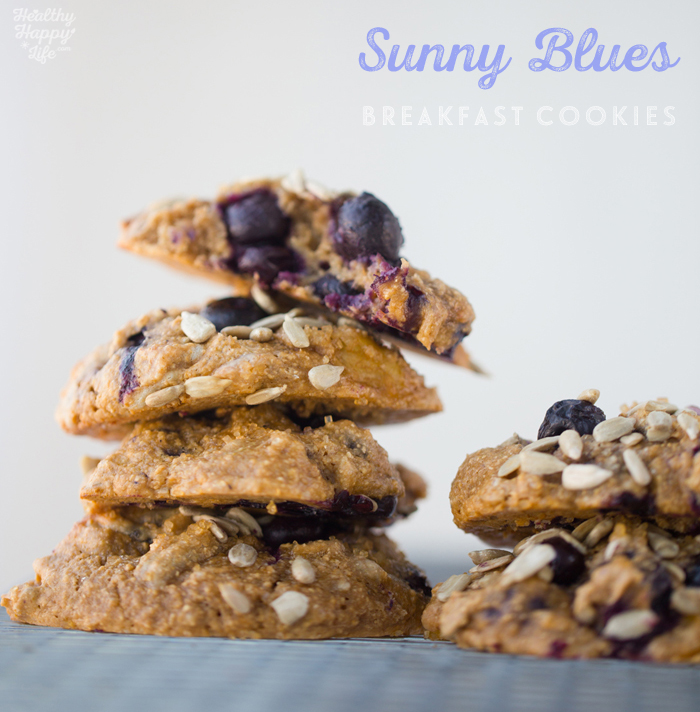 If you made my DIY sunflower butter, which I hope you did because it is super yummy, you might have a bit leftover in a tub in your fridge right now. Like I did. Well I decided to test out my sun butter for cookies. Because that was one of my main reasons for making nut-free butter – to make sure sun butter could easily take the place of peanut or almond butter in cookies for kids who might be allergic.
Well, I was thrilled when these vegan Sunny Blues Breakfast Cookies turned out to be dee-li-she-oh-so. Like really good guys. Rich from all the sun butter, creamy and textured from the banana and oats and super nutty and fluffy. Like a muffin top. Gluten-free too! Plus they have plump and juicy blueberries for added nutrition and maximum yum factor. Give these a try and have cookies for brekky!..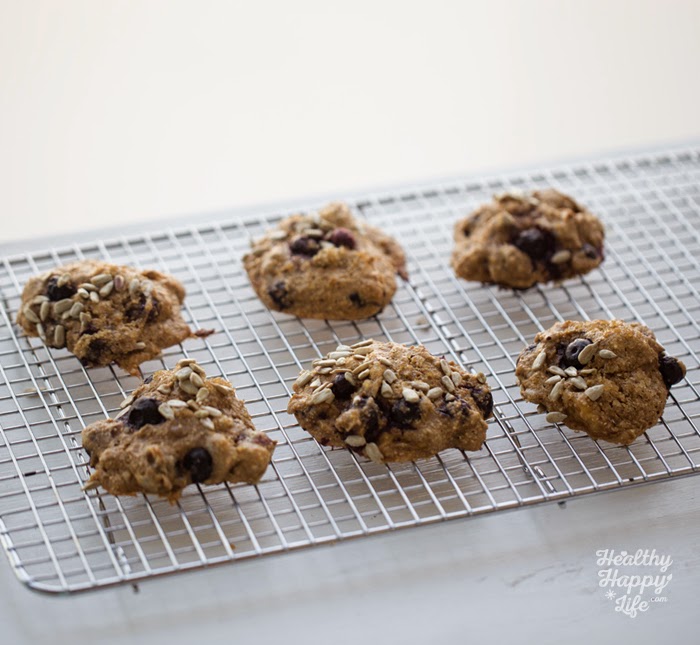 Oh my goodness. Only ONE MONTH until HHVK is in stores. Have you secured your copy yet? The pre-order prices tend to be quite competitive AND you get your copy plopped on your doorstep for the launch. Fuss free cookbook buying. You can get home from work one day, find your happy surprise copy, and be making one of my recipes for dinner that night! Talk about convenience 😉 How does a Pesto Chickpea Bowl sound .. that's pg. 187. Or Mushroom Fajitas (pg. 235) or Aztec Tempeh Burgers with secret sauce (pg. 124). Or a Summer Caesar Salad (pg. 173). And you need a slice of my German Chocolate Loaf Cake (pg. 279).
Pre-order deets here or swoop over to Amazon ASAP.
And a big huge T H A N K Y O U to everyone who has already supported me by pre-ordering. This is my BIG BOOK release (I do not plan on writing another book for a while) so I really appreciate all the support from my readers. Seriously, you will probably hear me say/write this a ba-zillion times, but it is true. Your support means everything to me. To see you guys buying my books and embracing my brand is beyond happiness for me.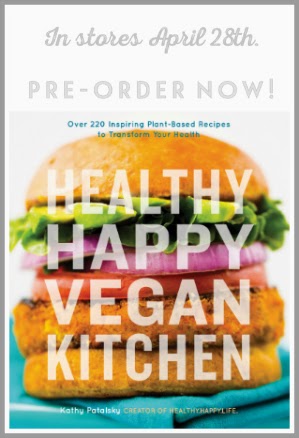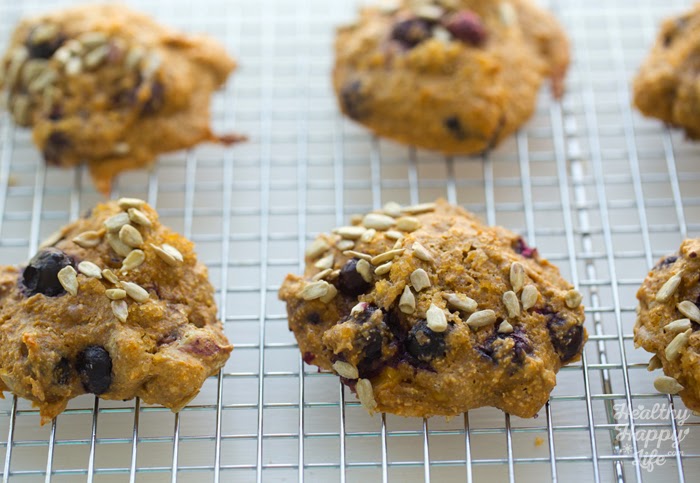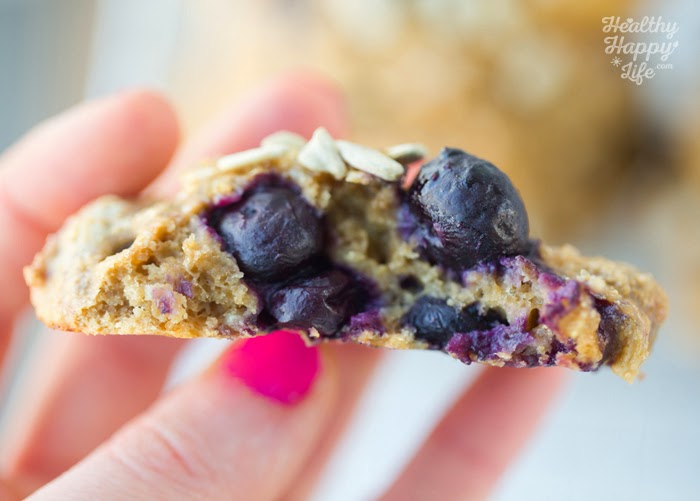 Grab and go breakfast! Eat them ASAP or store them in the fridge and reheat to serve — perfect for busy mornings. Freeze them for longer storage.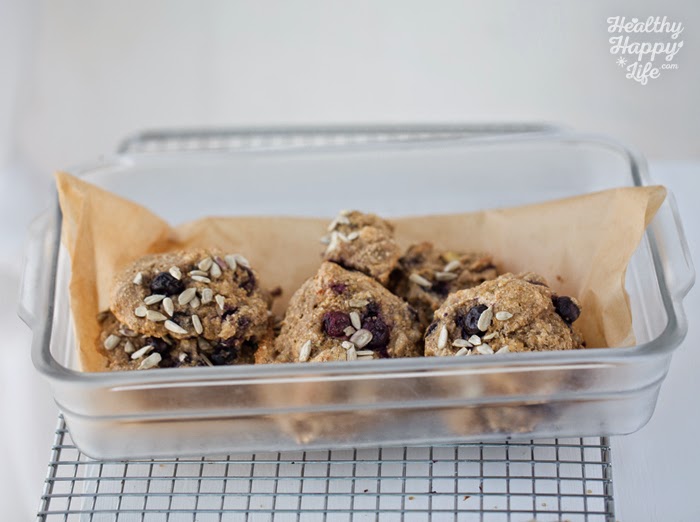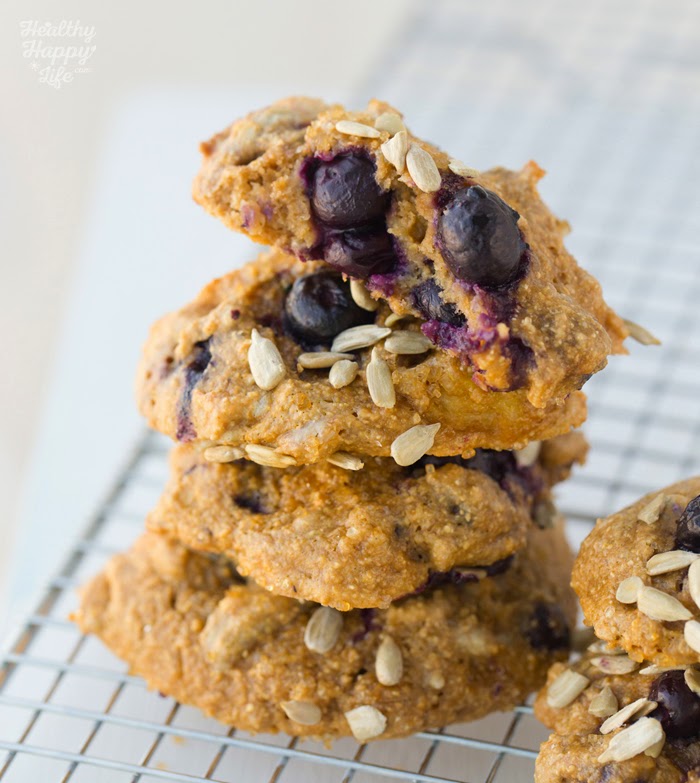 Wipe away your blues with these sunny cookies. Meet my Sunny Blues breakfast cookies. Juicy blueberries, oats, bananas and loads of sun butter.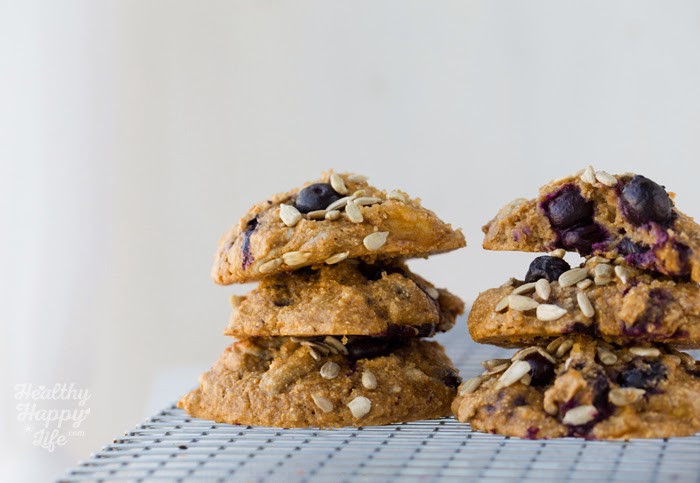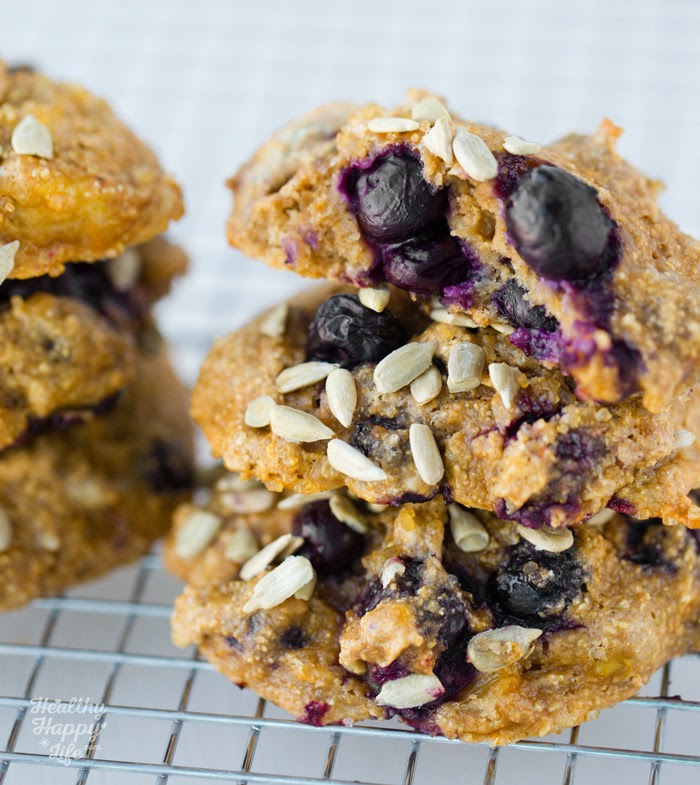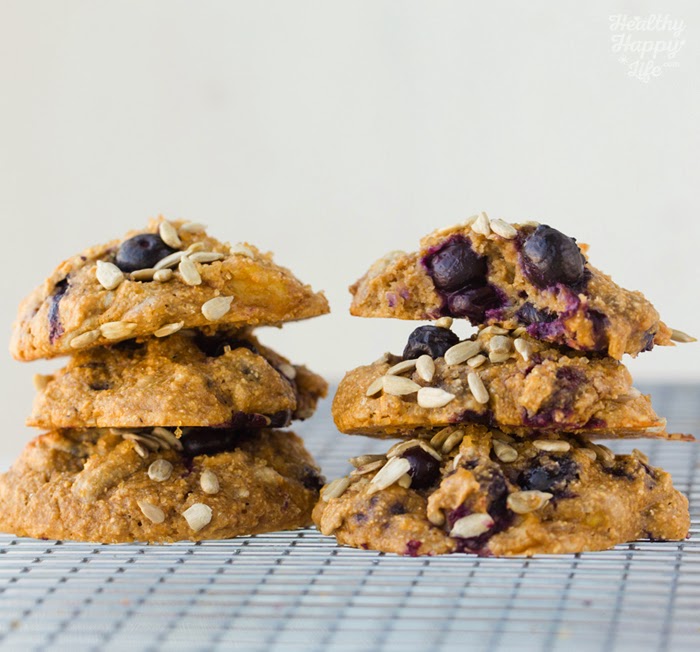 Sunny Blues Breakfast Cookies
By Kathy Patalsky
Published 03/24/2015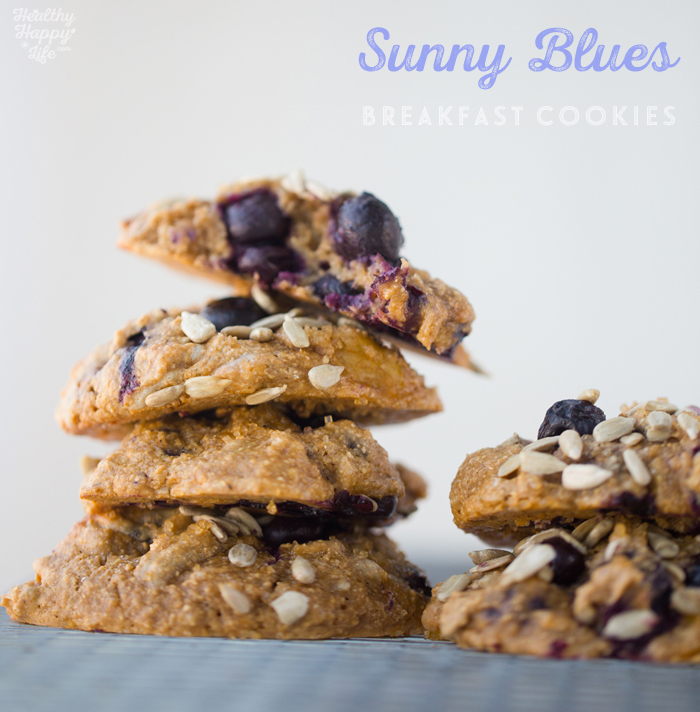 Simple, amazing sun butter breakfast cookies!
Ingredients
½ – ¾ cup sunflower seed butter (homemade + chilled)***
1 cup oat flour (rolled oats processed in my Vitamix)
¾ teaspoon baking powder
½ teaspoon vanilla extract
2 small-medium bananas or 1 large
¼ cup maple syrup, grade B
1 tablespoon fresh lemon juice
1 cup frozen blueberries, organic
topping: 1 tablespoon sunflower seeds + 1-2 tablespoon raw turbino sugar crystals (thick cut kind!)
***My sun butter with my 'thick' version from