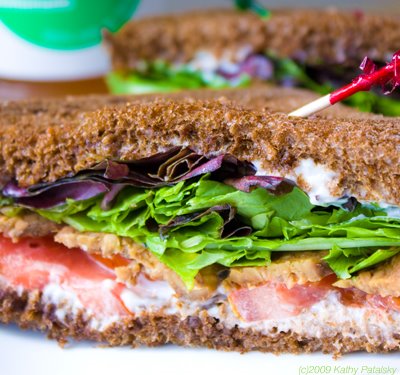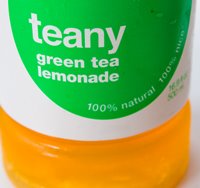 Teany in so many ways. But the experience is huge!
Teany NYC, Moby's vegan-friendly tea cafe on the lower east side of Manhattan is 100% natural 100% nice, as their slogan says. They serve a ba-zillion teas and cafe eats like a BLT sandwich using smoky tempeh bacon. And let me just say that it's better than Moby's video recipe for vegan blueberry pancakes. I kid, I kid. (I actually think they looked good.) Explore Teany NYC, in my full review…
Every vegan or tea-lover in NYC knows Teany. It's a tiny, sweet cafe located on Rivington street in the lower side neighborhood. And it's tea list reads like a wine list. It's a tea book. Like I said, a ba-zillion tea possibilities.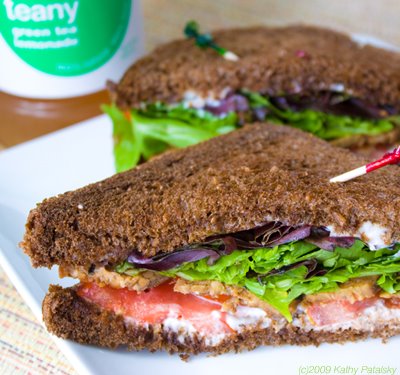 My Review: Teany NYC
lower east side, New York City

Curb Appeal: Teany is tiny. And sweet. And charming. And tiny. With only a few handfuls of tables inside and two benches outside, you'd better come on a weekday or expect to wait. On weekends Teany is flooded with patrons. This inside is literally the size of a big shoebox. Heck, it's smaller than my first apartment in NYC, which says a lot. But lining the inside are cozy tables and beautiful vegan cakes and treats. Grab a table or order to go. It's a tricky call, but you've got to try this quaint little vegan-friendly Teany spot.
Health Value: So many teas, so little time. So many healthy tea antioxidants from white, green, herbal, black and chai teas. They even had a lavender lemonade tea that was a light delicate lavender-pink color one day. Yum. The menu is filled with tea sandwiches and salads. Everything is pretty healthy. And there are tons of vegan options. I like the BLT on Pumpernickel bread. The many vegan desserts may not be the healthiest of treats-many are decadent coconut, red velvet, carrot and double chocolate cakes-but if you have a sweet tooth, at least you can feel good about it. Vegan desserts have less saturated fat, are cruelty free and taste divine.
Taste Test: The BLT, and a raspberry black iced tea. To-go please. Yum. Very light, but just enough good stuff to fill me up and keep me moving on a Saturday afternoon. The tempeh bacon or facon, is amazing. They must prepare it with some smoky flavors because it is just that-smoky and crisp of the outside. I also love the tea. It doesn't taste bitter or overly sweet at all. You can add your own raw sugar or agave syrup however you'd like. My husband tried the vegan cheese sandwich. It comes open faced. Very good, but the BLT is better if you have a thing for tempeh or smoky flavors. The cakes are a-m-a-zing! Huge. Fluffy. Vegan. They also have yummy cookies, muffins and breads. My gingerbread was pretty good. Good as a tea side for sure.

Price Check: $6 for my BLT. Not to shabby. My iced tea and sandwich came under $10 which I love. True, I could make myself a sandwich at home. But teany makes their special teas daily with the highest quality of tea and unique flavors. Plus I haven't figured out that tempeh bacon recipe …yet! A great lunch deal on the LES of NYC.
Final Word: It's Teany. In so many ways. But the vegan-friendly, healthy experience is HUGE!
90 Rivington St
New York, NY 10002
(212) 475-9190
www.teany.com
www.moby.com
"Is Moby still the owner?" side note: I'm actually not sure who owns Teany now. NYMag had mixed comments saying that Moby isn't the 'owner' anymore. But, whatever the true status, Moby's presence and creative appeal is still apparent in the many Moby-autographed Teany iced tea bottles and teany Moby-style space and even the letter from Moby of the Teany website…