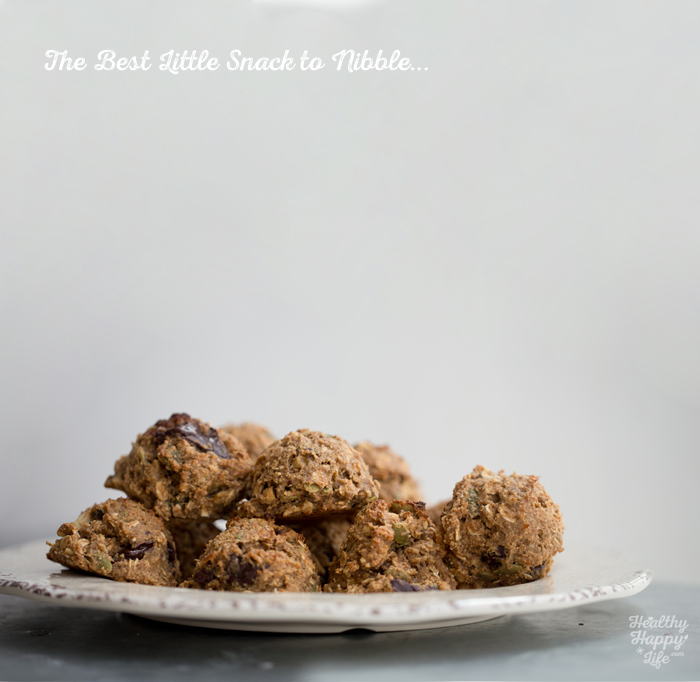 These nut, oat, seed and chocolate filled vegan cookies are a must try! They are seriously one of the best little nibble snacks I have made. They are refined sugar free, Medjool date-sweetened, and superdelicious. I typo-wrote that as one word. But THEY ARE. Superdelicious. Maybe even Superamazingcozydelicious. Figure that one out autocorrect.
These cookies are sweet, but not too sweet. Nutty and satisfying, but moist and delicate. And oh, did I mention the melty chocolate part? Superamazingcozymeltychocolatedelicious.
Bake these best little snack, "Nibble Cookies" today and swoon over them all week!..
These little gems are a must try snack..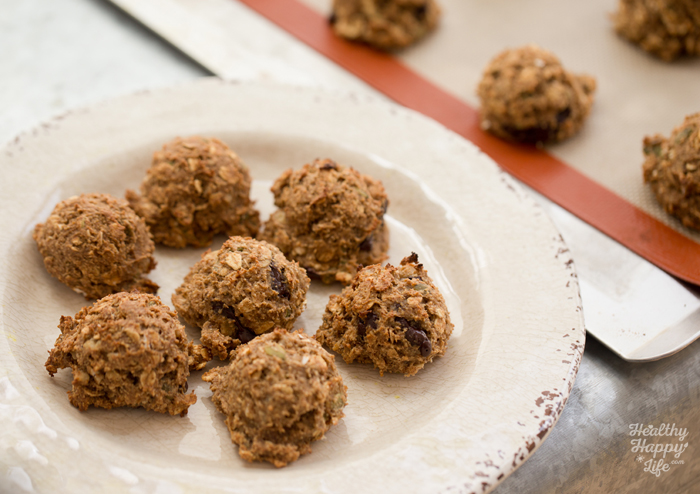 I made them last Monday and nibbled them alllll weeeeek looooong. It was sublime.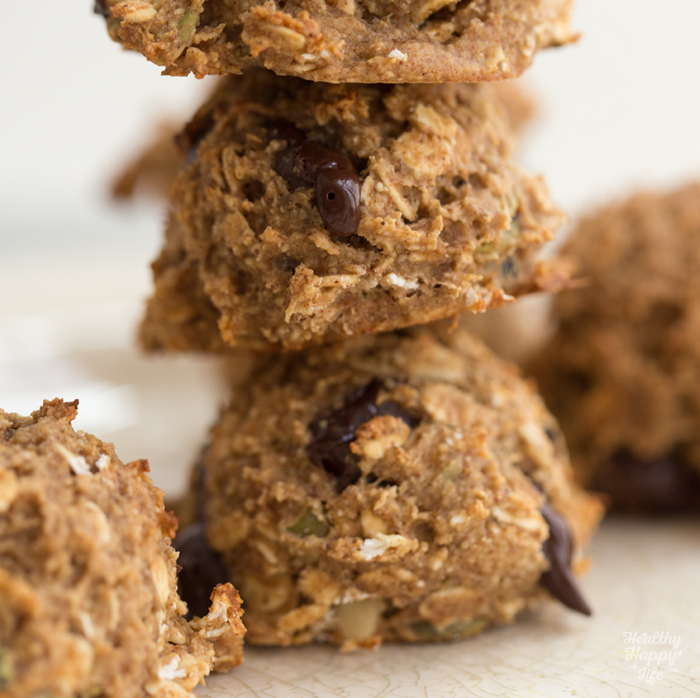 Did I mention there is melty chocolate involved?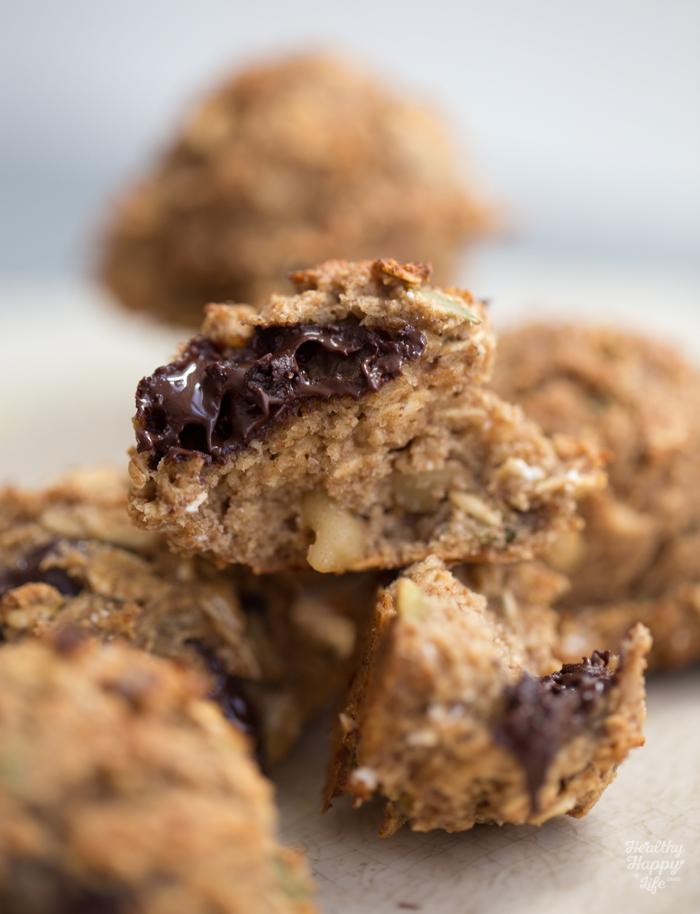 Sure these cuties look all innocent, oat-filled, fiber-rich, gluten-free, healthy fat-filled, protein accented, whole grain-y and "all business" at first glance…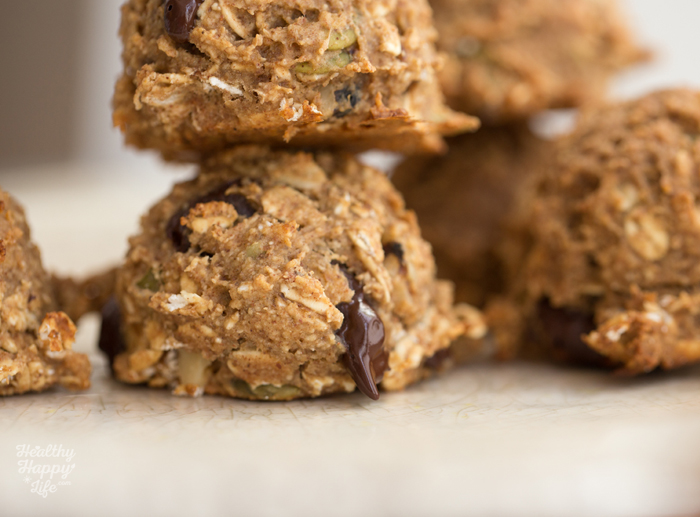 But there is a sweet-tender, chocolate-accented party going on at first bite…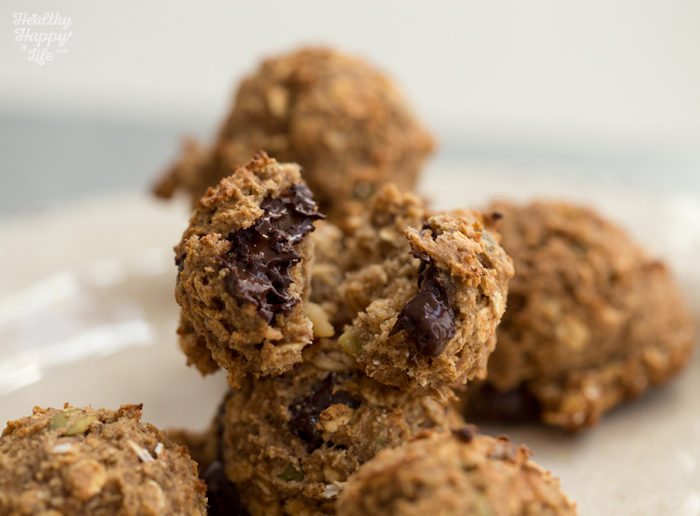 Moral of this recipe story: Vegan snacks are the BEST! Healthy and superdelicious.
I nibbled on these so many different ways..
..straight from the fridge, warmed them up a bit in the oven (or micro) AND the BEST way I nibbled these was served with steamy ginger-lemon-maple tea. SO good.
And I ate these with bedtime tea as my dessert pretty much every night last week.
Perfect bedtime nibble.
And breakfast nibble.
And mid-morning nibble.
And late-afternoon nibble.
…well you get the point.
Anytime nibble approved.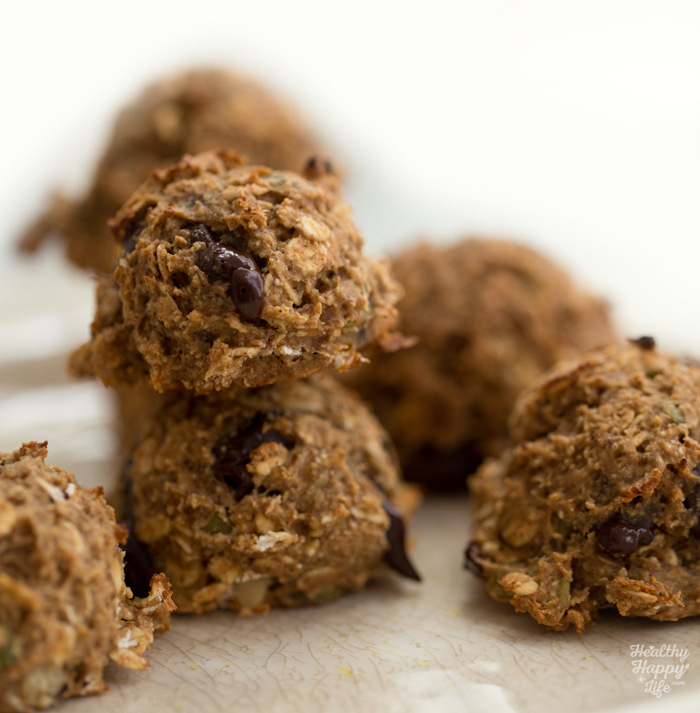 Now hop into the kitchen and make these little snack balls of joy.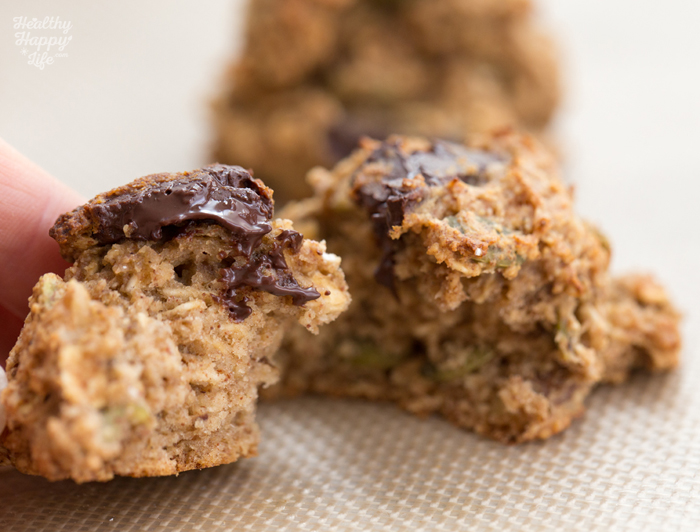 Oat-Date-Chocolate Vegan Snack Cookies
By Kathy Patalsky
Published 07/12/2015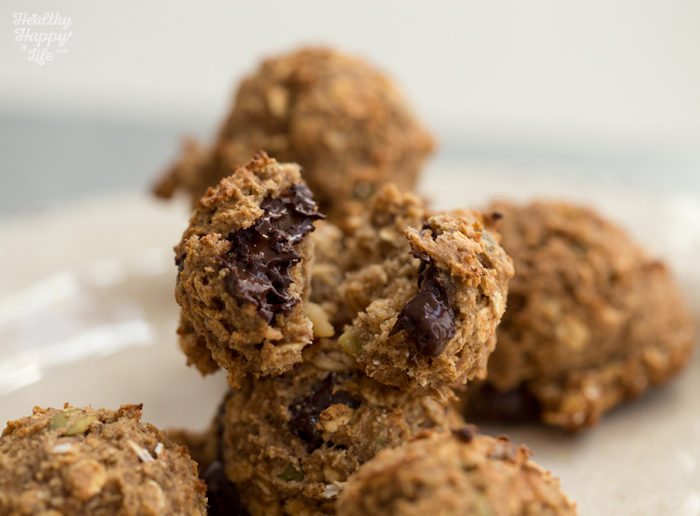 These cookies are filled with nuts, seeds, dates-sweetened goodness, oats and flavor. Make a batch and nibble them all week.
Ingredients
DRY:
1 ¾ cup oat flour
1 cup rolled oats
1 teaspoon cinnamon
½ teaspoon salt
1 teaspoon baking powder
1 cup chopped nuts and seeds (any variety – I used walnuts and pumpkin seeds)
WET:
1 teaspoon chia seeds
9 Medjool dates, pitted
1 banana
1 cup non-dairy milk
¼ cup peanut or almond butter, softened
1 teaspoon vanilla extract
1 teaspoon apple cider vinegar
Fold in to taste:
vegan dark chocolate bars, copped into small chunks – or vegan chocolate chips
For pan:
virgin coconut oil for greasing*
*or use a non-stick baking liner
Instructions
Preheat oven to 375.
Grease a baking sheet or line with non-stick baking liner.
Add all dry ingredients to a large mixing bowl and stir well.
Add all wet ingredients in a high-speed blender. Blend until silky smooth, from high to low.
Pour the wet mixture into the dry bowl and stir well until a dough forms. Fold in the chocolate chunks or chips.
Place dough in the fridge or freezer until it firms up enough to be scoopable. This took me about ten minutes in my freezer.
Using a cookie or ice cream scooper, scoop out balls and place on cookie sheet. If no scooping tool, use hand to make loose balls.
Bake at 375 for 12-15 minutes, or until the edges start to brown up. Cool for at least ten minutes before serving,
STORAGE: For storage, place all cooled cookies in a plastic baggie or glass storage container. Store in the fridge. These keep nice and fresh for up to a week. To serve leftovers, serve chilled or reheat in microwave (for just 10 seconds or so) or in your oven or toaster oven.
Yield: 16 cookies
Prep Time: 00 hrs. 10 mins.
Cook time: 00 hrs. 15 mins.
Total time: 25 mins.
Tags: dessert,cookies,snack,easy,oats,chocolate,breakfast