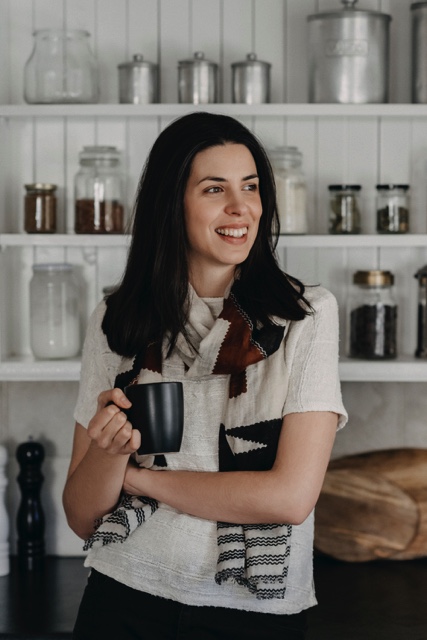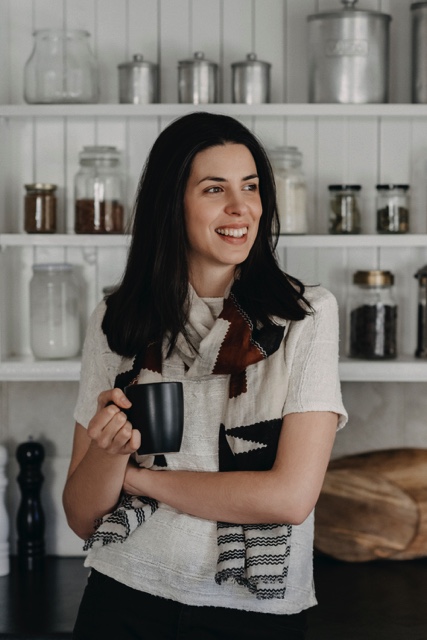 I am so excited to chat with Maša of The Minimalist Vegan today!
It has been my goal this year to jumpstart my interview series again. I loved chatting with fave ladies in my Veggie Girl Power Series, and now I'm adding to my Healthy, Happy Leaders Series. And today I get to interview someone who I have followed online for a while now. Maša of The Minimalist Vegan!
I first "met" Maša and her husband Michael when I did an interview back in 2015. Geez, that was five years ago! Crazy how time flies in this career of mine. If you know TMV's site you already know that the recipes and conversations are all lovely and bring so much value to your day. Not only is there a website, but also a podcast covering "Honest conversations about minimalism, veganism and more." So let's chat more with this amazing lady!….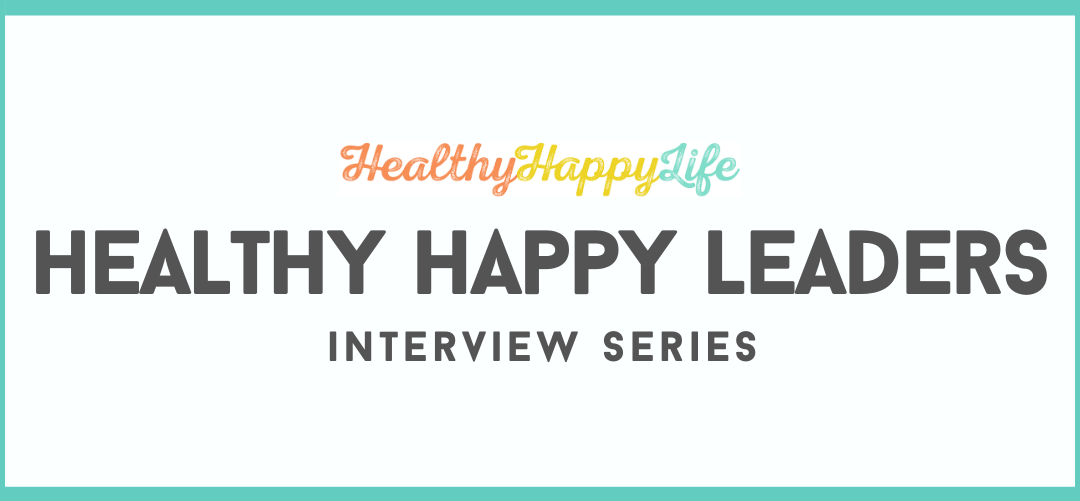 About the Healthy Happy Leaders Interview Series:
Interviewees are hand-picked by me. they are given a list of questions and told to select ten of them. Questions relate to wellness, work, life, happiness, self esteem, growth, healthy living resources, plant-based eats and more. If you know someone that you would love to see featured (or are a leader yourself!) please comment below or contact me for consideration!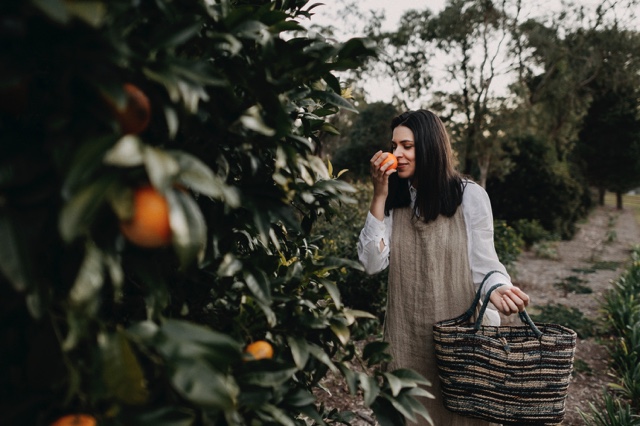 "I enjoy taking the time to really admire and enjoy the work that makes me proud. I find this to be the quickest way to boost my self esteem."

– Maša
Maša of The Minimalist Vegan: Healthy Happy Leaders Interview
1. Why did you go vegan?
I went vegan over 5 years ago for the animals. It happened overnight after watching the documentary Earthlings. When we got our dog Chewy, every time I would look at an animal, I would see him in their eyes. It breaks my heart to know that other animals don't get to enjoy life like he does.
Soon after becoming vegan, I also learned more about the environmental impacts of animal agriculture, and it quickly cemented why this lifestyle is so important for health of the planet and everything on it.
2. What are some vegan social accounts, authors or blogs that you love?
I must admit, I don't tend to follow too many people as I get distracted so easily haha. Some of my favourites are:
3. What are some of your go-to vegan meals/recipes?
I love cooking so it really depends on my mood and the season, but some of my favourite go-to recipes are:
4. What favorite wellness habits do you practice every day?
I try and wake up naturally (without an alarm), as I feel that my body knows how long it needs to rest for. I'm fortunate enough to be able to do that. Two things that I'll do in the morning is have a green smoothie and do a Qi Gong and yoga stretch. I know that even when I'm pressed for time I can fit those two things in because they don't take more than 20 minutes.
The one thing that I do out of habit is make sure that I have good-quality organic whole foods around. So when I'm cooking, I'm making everything from scratch and paying attention to the ingredients I'm using. This is my non-negotiable in life.
5. What is something challenging you went through in life and what did it teach you?
Last year when we were closing our ethical online store, the process was harder than expected. I was really stressed and anxious and very highly strung.
I learned that sometimes it's good to take your time to make the right decision for the long-term and not say yes to so many things. Now I approach business and opportunities with much more caution and take my time making larger business decisions.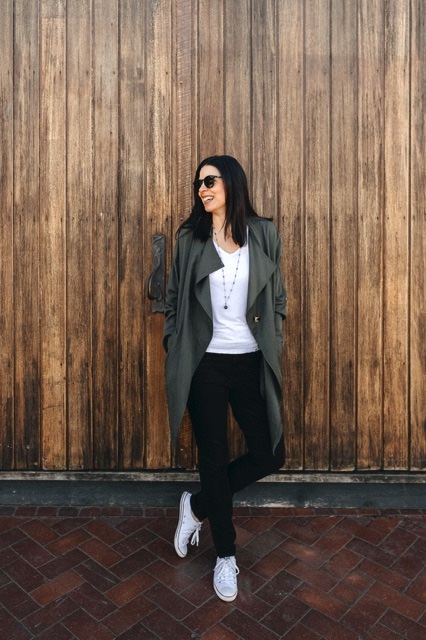 6. On an average day, what brings a smile to your face?
May sound cliché, but just being grateful for the opportunity to be doing what I'm doing with my husband by my side. I love working with him on The Minimalist Vegan and feel so lucky to be able to do this full-time.
Other than that, seeing my dog Chewy-he's the cutest little fluff ball! He will always put a smile on my face.
7. Travel: where do you like to go when you need a break? Best vacation experience ever?
I like to book a couple of nights away in the country somewhere. Either in the mountains or near the beach (typically depends on the time of year). Just away from everything and everyone, we love to slow down and do the things that we normally don't take the time to enjoy.
Best vacation experience is a tricky one! I'd have to say probably travelling through the beautiful Italian countryside near the Austrian border. That was definitely the most picturesque.
Other than that, my home country of Slovenia. I always feel so happy to be back there. I hope that we can live there in the near future as well.
8. How do you boost your self esteem?
Take some time to do self reflection.
Go on our website and reflect on what I've personally managed to achieve. I enjoy taking the time to really admire and enjoy the work that makes me proud. I find this to be the quickest way to boost my self esteem 🙂
9. What are your BIG dreams + goals for the future?
As I mentioned earlier, I would love to live in. Slovenia in the near future. This has been a dream for me pretty much since my family moved to Australia 22 years ago.
I've also always wanted to publish a couple of cookbooks. We've already published one book, but cookbooks have always been my dream. I love everything about them. The storytelling, the beautiful pictures, the delicious recipes. I have a passion for food photography and ever since I completed my photography degree over a decade ago, I've wanted to get my work published in a cookbook.
Other than that, each year that goes past, we want to live more consciously and sustainably. We recently moved to Tasmania in Australia to a permaculture farm and are renting a gorgeous cottage on the property.
So much changes for us even every six months so I am open to what the future will bring. I used to have a lot of hopes and dreams, but the older I get I realise that I need to be more fluid and go with the flow.
10. Best advice for young professionals today?
Surround yourself with positive people that will also challenge you to grow. Having a supportive network is so important and can play a large role in your self confidence and the work that you're doing.
The other one that I see all the time is people struggling to put their work out there. Don't take forever to publish your work because practice will push you to get better. I sometimes used to take forever to hit the publish button because I was scared of judgement. I soon learned that normally the harshest judgments will come from you. Be kinder to yourself and follow your gut!
Lastly, have patience. Everything that is worth pursuing will typically take time. This is the thing that my husband Michael and I need to remind ourselves of all the time. Double the amount of time you think it will take to save yourself so much stress and disappointment. Creating something worthy doesn't happen overnight.
Where people can find The Minimalist Vegan:
Over at theminimalistvegan.com where they publish weekly articles, recipes and podcast episodes.
Social Media: Facebook, Instagram and Pinterest
Thank you Maša for sharing those amazing insights with us!