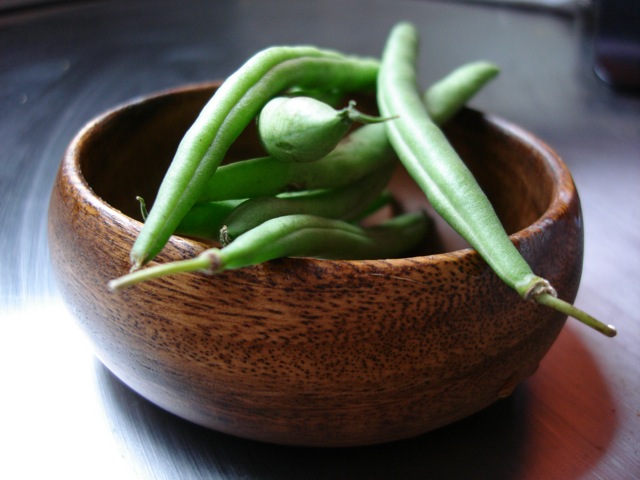 They Don't Eat Your Green Beans Because?….

A nice reminder to all the at-home and in-restaurant chefs, to remember special diets and food allergies when preparing that special holiday menu.
Even if your guests are likely to eat anything on their plates, it certainly never hurts to ask about their needs.
You may be surprised to find that they never touch your almond green beans, simply because they are allergic to the nuts! …And are actually quite fond of green beans.
Even if you cannot prepare special meals for allergy or special-diet guests, you can put a note in an invite politely asking for anyone who needs special eats to bring their own – this way they won't be left out in the cold and communication is clear.
It is also kind if you simply want to ask for suggestions of what you can prepare for them. They can always send you recipes.
So maybe it's not green beans…
..or maybe it is!