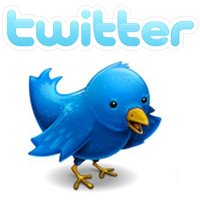 My @lunchboxbunch twitter profile (which I am proud to say has over 30,000 followers) was recently chosen as a top Wellness Expert on twitter, as part of the 100 Top Health Experts Twitter List. This list of 100 includes doctors, nurses, mental health experts, nutrition and fitness, public health, news and wellness experts. Do the healthy thing and follow the Top 17 wellness tweeters. See them here…
You can read the complete list of 100 Health Experts here, and check out @lunchboxbunch (that's me) featured in the wellness section below:
Wellness

Learn about health and general wellness from these Twitterers.
@LifeScript: LifeScript works to make living healthy practical.
@HealthyStuff: Check out Health Guru for health, fitness, and more.
@carolz_place: Carol is passionate about keeping our world safe and finding natural cures.
@holistic1: @holistic1 is the founder of the Healing Path Holistic Center.
@bewellbuzz: Get the buzz on wellness from @bewellbuzz.
@NaturalHealthEd: Here you'll find a natural health advocate.
@lunchboxbunch: Learn how to live a healthy, happy life from @lunchboxbunch.
@realwellbeing: Health Wise will help you ind out how to control your health and well being.
@ihealthtube: @ihealthtube will show you how to make natural health work for you.
oneDivineSPIRIT: Dr. Sheryl Mann is a wellness entrepreneur and retired chiropractor.
@MDinfo: Get answers to your personal health questions from experts through @MDinfo.
@JohnsHopkins: Follow this Twitter feed to learn about public health and more from Johns Hopkins University.
@DrAmorWellness: Amor Santiago is a university professor in public health and prevention.
@davesnape: Ask David Snape about health and he'll send you an answer.
@OrganicFreak: @OrganicFreak is dedicated to creating a healthy, organic lifestyle.
@GHChealth: Learn about natural health and organic living from GHC Health.
@Health_Coach: This coach's passion is natural healing.