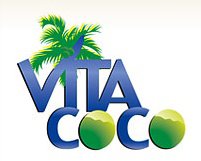 In regards to my original Coconut Water 101 post, I received this great question from a blog reader:
"Hey, what happens if you like drink 3-4 or maybe 5 coconut water drinks per day.. I've just noticed how much manganese is in it (checking the vita coco pack) and I've already had 3 today! Does that mean I can only have 2 per day!? (because recommended intake of manganese is about 4mg)" -Anonymous
I contacted ZICO, Vita CoCo and O.N.E.
Read ZICO's response here.
Click forward to Read VITA COCO'S response here.
…And find out just how many coconut waters a day those Vita CoCo folks drink…
MY EMAIL:
Hi, I write a blog called Healthy. Happy. Life. and I am constantly discussing the benefits of coconut water. Many of my readers share a common question: With such high RDA's of minerals and electrolytes like manganese, magnesium and like potassium, is it possible to get too much of these good nutrients? Many of my readers drink 2-6 coconut waters a day! Any advice? Thanks so much, Kathy
THE RESPONSE FROM VITA COCO:
Hello Kathy,
Thank you for your interest in Vita Coco. As far as we know it is in no way harmful to the body to get too many nutrients. We here at Vita Coco, also drink about six a day!
Desiree
Vita Coco
**Thanks to Vita CoCo for responding to our questions!
…..I'm still waiting on O.N.E's response….