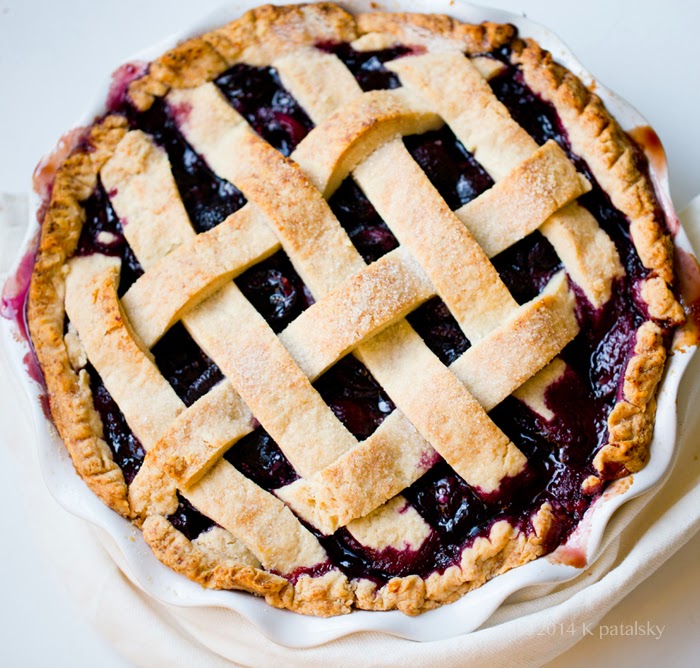 When cherries are in season, we make pie! This vegan Cherry Pie with a buttery classic pie crust is made using sweet, fresh, amazing summer cherries, a hint of sugar, some flour and vegan butter. Lets have some pie!..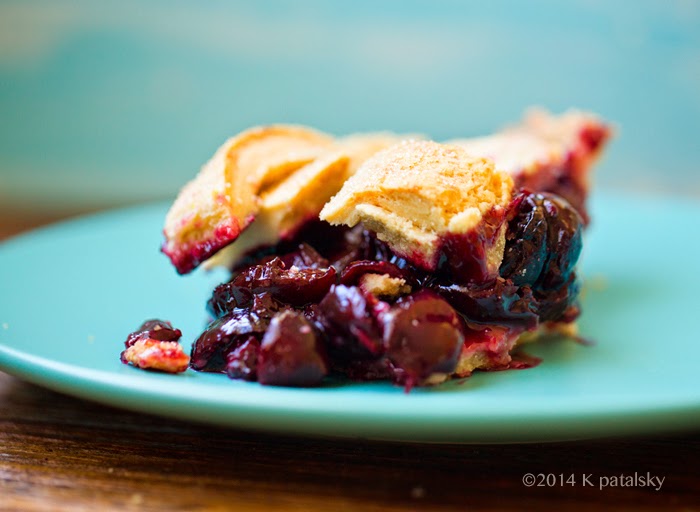 This recipe is simple and easier than you may think! And you do not need a cherry pitter! Do not let that stop you. I simply use a knife or my fingers to pull out the cherry pits. But if you DO have a cherry pitter, feel free to use it.
This is a classic, very buttery crust. It tastes amazing. It is rich and flaky and YES contains its fair share of calories and white flour. But I went classic for this pie. If you want to use a gluten free flour blend, or lighten up on the butter or substitute with coconut oil, you can play around, but results will vary.
Pick up a big bag of cherries and make this very vegan pie!
Need help making a homemade pie crust? Check out my how-to video.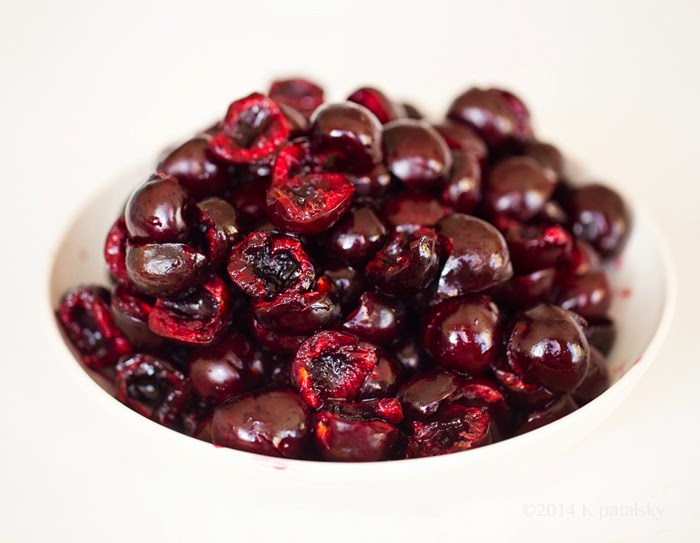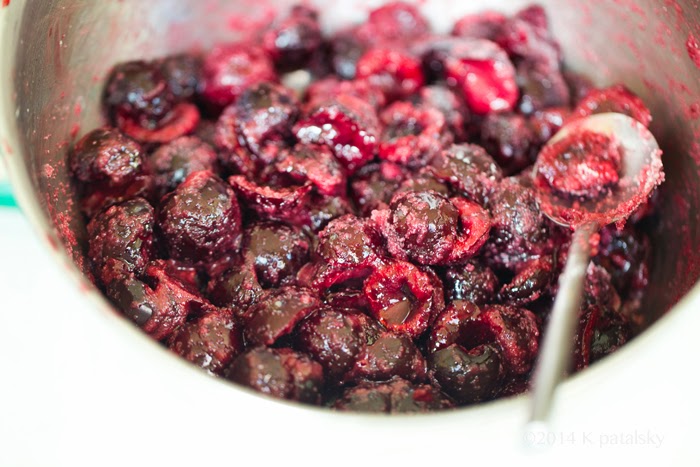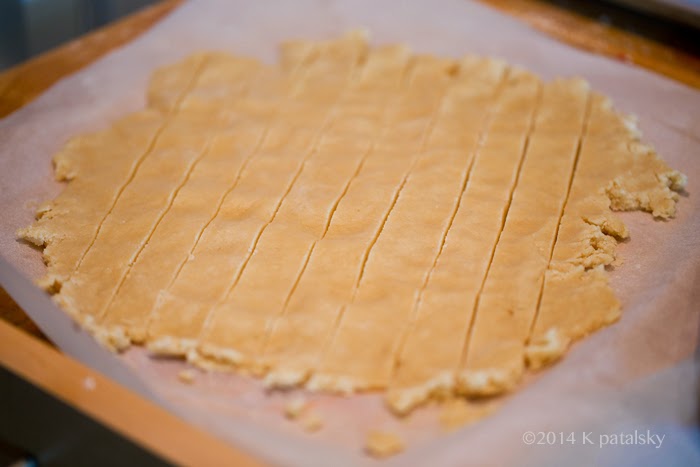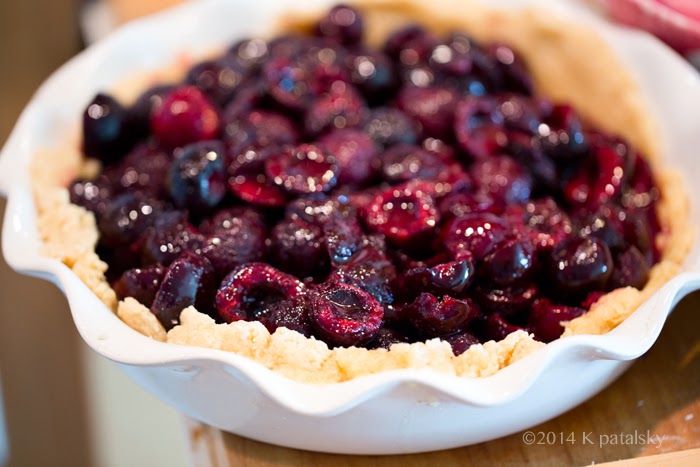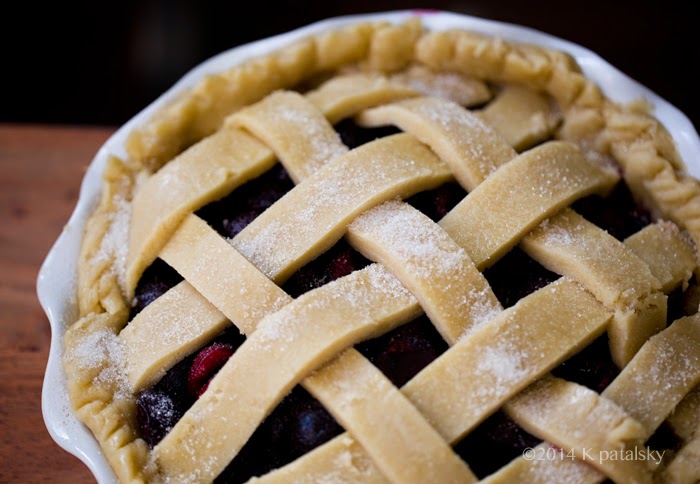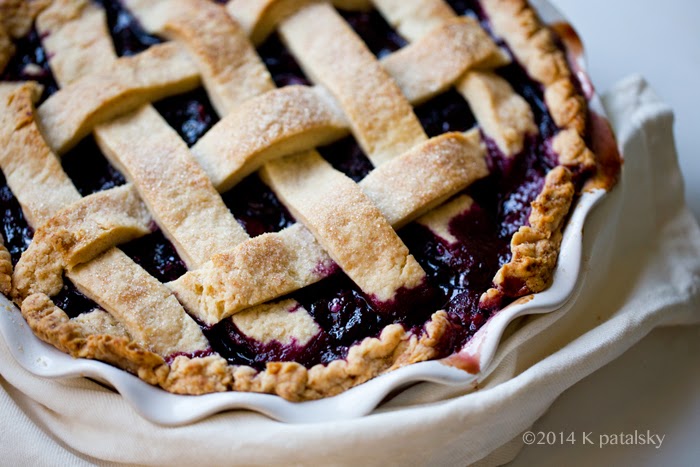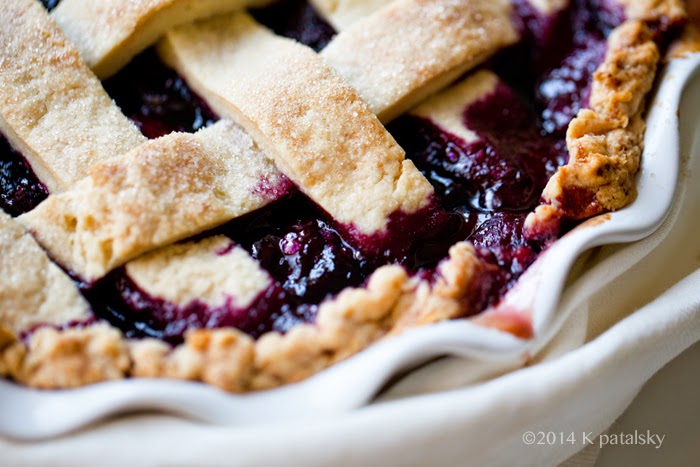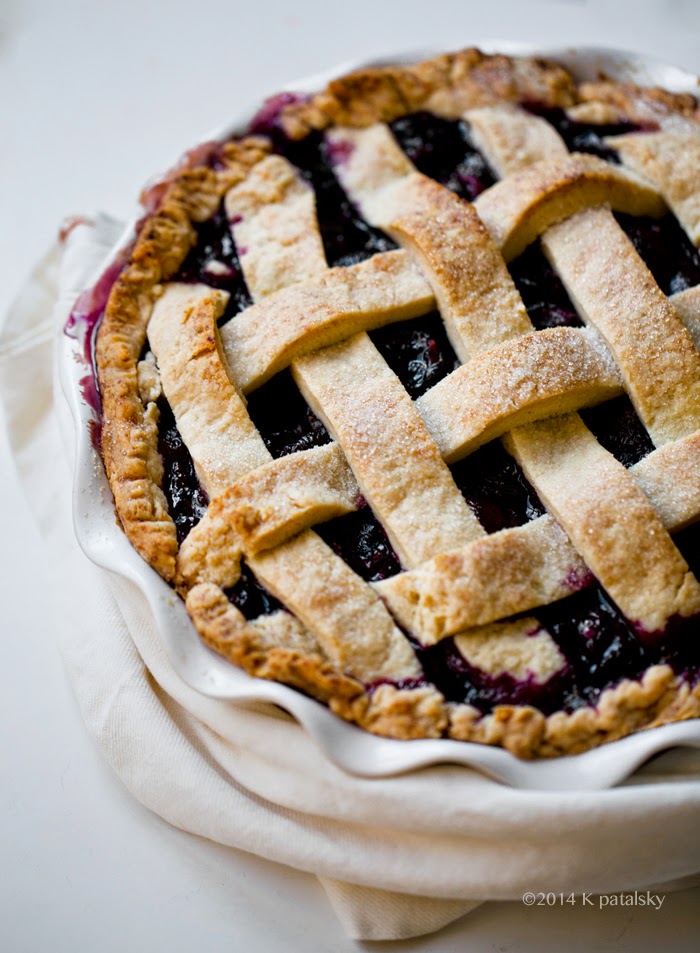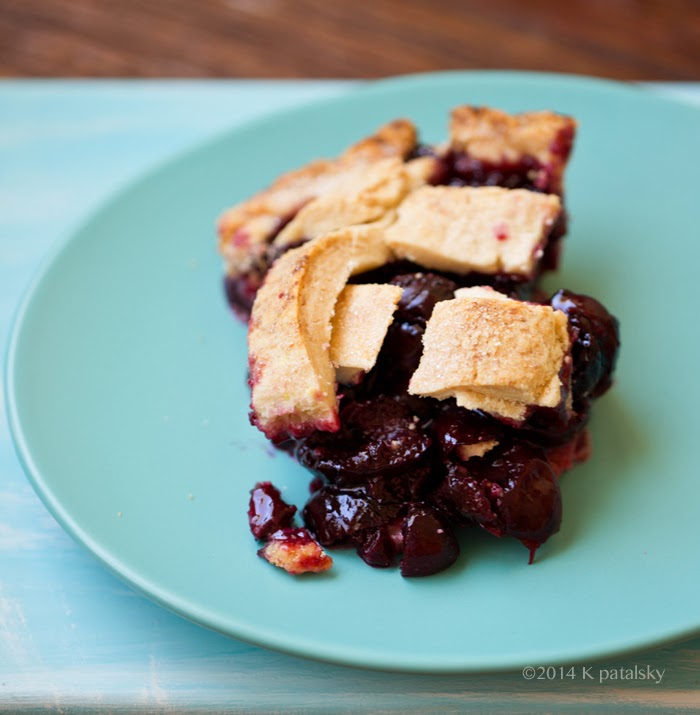 Vegan Cherry Pie
By Kathy Patalsky
Published 07/13/2014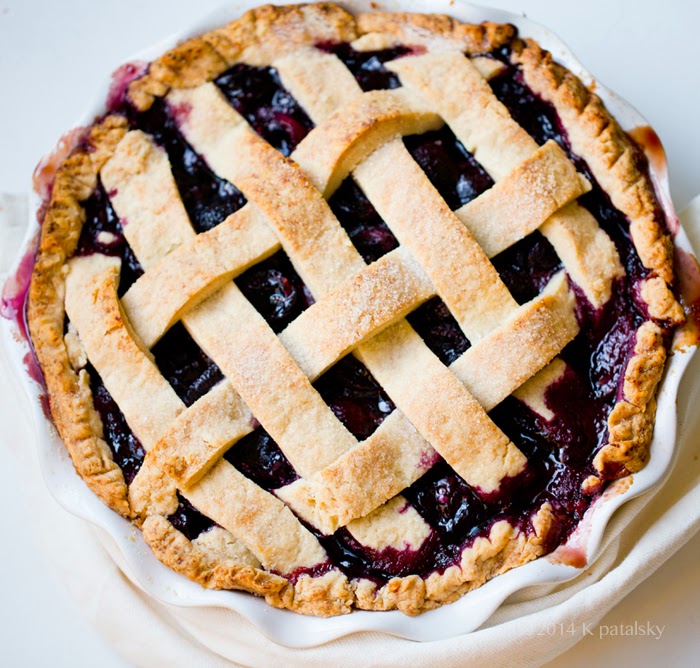 This fresh cherry pie is a summertime classic, gone vegan! Buttery crust and amazing simple cherry filling. Easy and plant-based recipe.
Ingredients
2 ¾ cups organic white flour
1 cup vegan butter, chopped into small bits
1 tablespoon vegan sugar
½ cup + 2 tablespoon cold water
5 ½ cups pitted cherries
¾ cup vegan sugar
⅓ cup corn starch or arrowroot powder
½ teaspoon fresh lemon zest (optional)
Instructions
Preheat oven to 415 degrees.
Pit all cherries and place in a large mixing bowl. Add the ¾ cup sugar, corn starch and optional lemon zest. Toss well, set aside.
Prepare dough. Combine the vegan butter bits, flour and sugar in a large mixing bowl. I use a food processor or mixer to "blend" up the vegan butter and flour to form a crumbly mixture. Then fold or slowly beat in the water until it thickens and starts to bind. Using hands, roll into two dough balls. Wrap balls in plastic wrap or wax paper and place in the freezer for at least ten minutes to help the dough firm up a bit for rolling out. OR you could skip this step and just roll out, just roll out with care since the dough will be very delicate and soft.
Roll out one ball of dough and place on a well-greased pie dish. Press dough into the dish to fit it. Bake this bottom layer for 8-10 minutes then remove from oven.
Pour cherries into bottom crust.
Roll out second ball of dough to be as thick or thin as you would like your lattice crust. Slice into strips and arrange on top of cherries.
Bake at 415 for 20 minutes. Then reduce heat to 400 and bake for another 35 minutes. Cool for at least an hour before serving.
Yield: 1 pie
Prep Time: 00 hrs. 30 mins.
Cook time: 00 hrs. 55 mins.
Total time: 85 mins.
Tags: dessert,pie,vegan,cherries,summer,fruit,crust