My favorite part about Thanksgiving is creating the perfect vegan menu to treat my guests to. So I've compiled a few menu ideas to inpsire you. Whether you choose a few of the recipes, or recreate the entire menu, I hope my vegan recipes will make your Thanksgiving Feast a little brighter. And really give your guests some dishes to swoon over. Get my menu ideas…
Be sure to check out my Vegan Thanksgiving Series – it has everything: dinner 101 tips, guest tips, kid guest tips, recipes and what to do with all those leftovers!
I've made two menu options: Cozy Casual or Elegant. And you can always mix and match to create your own festive vegan feast!
Both menus showcase my 100% vegan recipes. My menus are below, a few photos of my feast faves…

Pumpkin Pie from scratch…

Fresh Pomegranate Juice…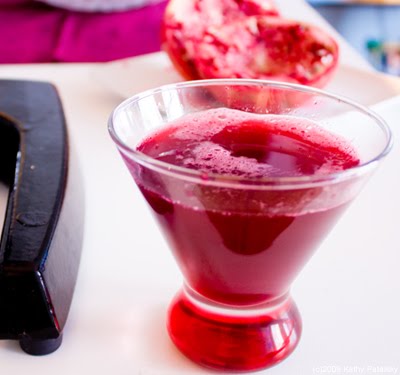 Pumpkin Spice Cashew Cheese…

Cranberry Sauce 2 ways…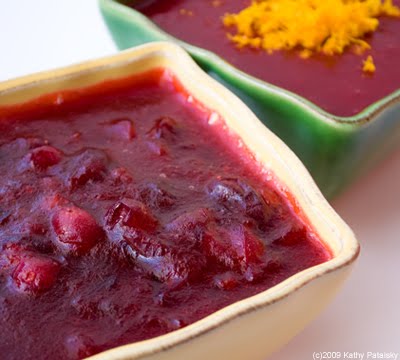 Bold Citrus Butternut Squash Dip…

Sugar Snap Pea Maple Nut Salad wit pink grapefruit…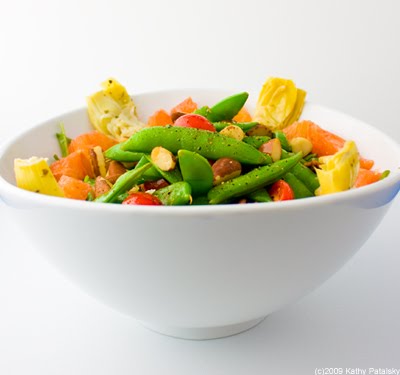 Harvest Veggie Rustic Tofu Pot Pie…

Cranberry Soy Sticky Tofu Steaks…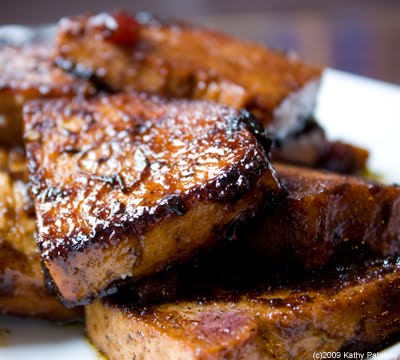 Harvest Red Quinoa over Spicy Fennel Bean Puree..

Vegan Pumpkin Pie..

My Menus Ideas:

1) Cozy Casual Thanksgiving Menu
drinks:
Pumpkin Spice Latte
Fresh Pomegranate Juice
soup:
Rustic Three Squash Soup
appetizers:
Bold Butternut Squash Dip with citrus
Vegan Spinach Dip (with or without vegan cheese)
Raw Almond Spreads – 3 ways
Fried Golden Fuyus
Melted Vegan Cheese Fall Apple Panini (cut into mini triangles)
Corn Cake or Mushroom Bean Balls
entrees:
Rustic Greenmarket Tofu Pot Pie with Sweet Potato Biscuit Crust
Vegan Acorn Squash Alfredo Pasta
Lemon Grilled Portobella Mushroom Salads
sides:
Sage Roasted Butternut Squash
Sweet Potato Tofu Hash
Easy Tahini Curried Carrot Salad
Fresh Cranberry Sauce (smooth or chunky)
Spelt Sweet Potato Biscuits
Tempeh Bacon Shiitake Jalapeno Stuffing
Roasted "Cheezy" Broccoli
desserts:
5 Ingredient Pumpkin Pie
Walnutcracker Cookies
Chocolate Chip Walnut Cookies with cinnamon-applesauce egg replacer
Carrot Cake Bars
Chestnut Chocolate Cake with Pumpkin Cinnamon Frosting
2) Elegant Thanksgiving Menu
drinks:
Ginger Pear Juice Shooters (palate-cleansing)
Fresh Pomegranate Juice (or champagne-bevie)
Spicy Carrot Mimosa
soup:
Creamy Herbed Saffron Cauliflower Soup
Savory Roasted Red Pepper Soup
appetizers:
Herb-Crusted Cashew Cheese dry baked
Radishes and vegan butter crackers
Pumpkin Spice Cashew Cheese
Panko Crusted Green Bean Fries
entrees:
Harvest Sage Red Quinoa and seasonal veggies over Spicy White Bean Fennel Puree
Cranberry Soy Sauce Tofu Steak
5 Step Pumpkin Platter (with golden quinoa)
sides:
Sugar Snap Pea Maple Nut Grapefruit Salad
Sage Roasted Butternut Squash
Wilted Spinach Salad w/ Balsamic Shiitake Mushrooms
Fall Forward Seasonal Salad
Fresh Cranberry Sauce (smooth or chunky)
Watermelon Radish Salad
Butternut Tangerine Pecan Stuffing
Apple Sage Vegan Sausage Chestnut Stuffing
Sea Salt and Cracked Pepper Spelt Biscuits
desserts:
Kathy's Vegan Pumpkin Pie from scratch
Chocolate Covered Cherry Pie-fait
Cheesecake Pumpkin Pie
Dark Chocolate Mousse Pie
Happy Thanksgiving Planning! If you need any advice just @ reply my on twitter: @LUNCHBOXBUNCH