Last week my husband and I took our very first trip to Maui, Hawaii together. Though I have traveled to Maui several times growing up in Cali, this was his first trip to the island, and our first Hawaii trip together (a long-planned must-go-there vacation!) – and this was my first trip to Hawaii as a vegan!
I am so excited to share with you my incredibly vegan-friendly vacation in Maui, all of which centered around the Fairmont Kea Lani Resort in Wailea, Maui. Check out info on the awesome special diet program at the Fairmont, view loads of photos, plus my top ten list of fun adventures from this trip!..
Boy: That was one of our best trips ever!
Girl: Maui is always a "best trip ever!" ….. but yes, it was!

Maui is paradise..

Choosing a Hotel. When visiting Maui, one experiences many day trips, beach adventures and maybe even the long winding journey known as the "road to Hana" but no matter what you plan on doing during your Maui vaycay, you are most likely going to spend gobs of time at your hotel. Meals, poolside lounging, sunset drinks, tiki-torch lit dinners and beach days can all happen right at the resort you choose to stay at. So choosing your hotel is an important decision! When I started researching where my husband and I should stay I started to get worried that I would be forced to live off of fruit bowls, toast and "garden salads" at whatever resort I chose. You guys know I am vegan, and my husband is almost vegan but does eat fish once in a while.
Then I stumbled upon the Fairmont Kea Lani's "Lifestyle Cuisine & Lifestyle Cuisine Plus" – detals – and knew I was in heaven. Check this out: "Lifestyle Cuisine Plus: Fairmont Lifestyle Cuisine Plus caters to guests with specific diet dependent conditions such as diabetes, heart disease and gluten-free, as well as unique dietary preferences including macrobiotic, raw and vegan diets, offering nutritious and balanced meals. The Fairmont Kea Lani and Kō restaurant are proud to offer three-course menus for each of these dietary needs."
..Basically everywhere you dine, there are delicious, creative vegan / special diet options at your fingertips.
And if you have a true food allergy, you are in good hands as well: "The Allergy Program at The Fairmont Kea Lani, Maui: The Fairmont Kea Lani, Maui has detailed procedures to ensure safe food preparation. We use pans and utensils that are not used to prepare other food. These pans are well labeled and stored separately than our pans used everyday. Only a Sous Chef or the Executive Chef will prepare the food for a guest with an allergy. For extreme allergy concerns, we use unique china for the meal so that all involved are sure it is the correct meal."
I was sold! But honestly, until I arrived at the hotel I was skeptical. A lot of restaurants and hotels say they are "special diet friendly" and do not deliver. The Kea Lani Resort delivers on their promises! Every single staff member was not only helpful with special diet dining options, but overwhelmingly friendly and educated on what "vegan" means. And the coolest part for me was that "vegan" options were just one of the sections, I loved browsing the "macrobiotic" and "raw" menu options too.
Worry free vacationing for me. I felt so taken care of. Every single restaurant on the resort has the lifestyle dining options in the back of the menu so that you do not even have to ask for a "special menu." You simply order along with the rest of your party. And when the food came out I loved how the servers would say "here is your vegan….." so I knew that they knew I had ordered from the vegan section. And the best part was that every single dish I ate tasted AMAZING! From the dreamy vegan Banana French Toast to the vegan curry and brown rice entree and the amazing "edamummus" grilled veggie and pita appetizer served poolside. They even had a vegan smoothie on the menu.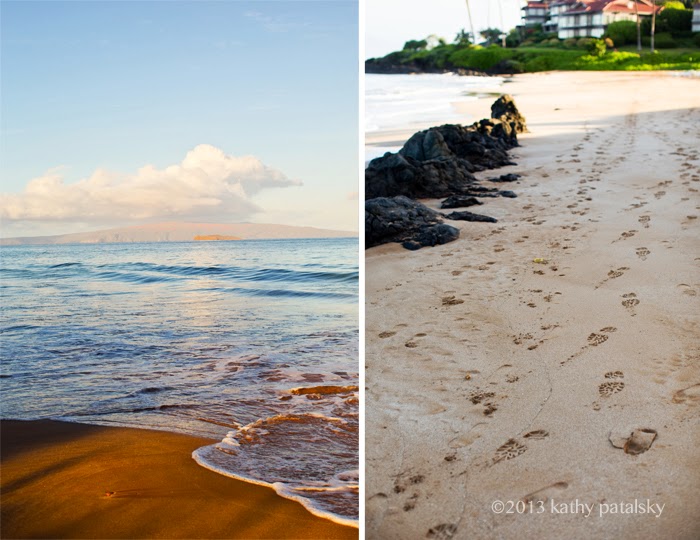 Top Ten Twelve Fun Things We Did on our Maui Trip at The Fairmont (Try them too!)
1. Road to Lahaina (If you stay in Wailea). So my husband hates winding roads, so we skipped the road to Hana. I have done it before and it is gorgeous, but it is not for everyone. Instead we took a day trip along the coast to Lahaina! The roadside beaches and picturesque views along the way are gorgeous.
2. Poolside Cabana. We spent one day poolside at The Fairmont. The cabanas are shaded and offer food and beverage service. Must do if you are a pool/cabana lover.

3. Dinner at Ko (or Nick's!). We enjoyed a sunset dinner both at Nick's and Ko – the two "fanciest" dining options at The Fairmont. Both were superb and offered amazing special diet options. Ko is a bit more fancy, but still has a very laid back island vibe. Fun reason to get dressed up and stick a flower in your hair ladies!
4. Beach Path Walk. I love walking the beach paths in Maui. Our first night we took a very long stroll up the path to walk past the other hotels including the Four Seasons and the Grand Wailea. Fun to see the other hotels but I was thrilled to get back to our little piece of paradise at the Fairmont. Oh and there are kitty cats EVERYWHERE in Maui! You see sweet little cats with their owners or roaming alone. I love that. Also, be sure to just sit and watch the sunset at least one day of your trip. Take that time to stare off into the ocean and just breath as you watch the brilliant cinnamon, citrus and cotton candy pink colors change, glow and fade into midnight blue, golden tiki torches glowing against the navy sky.
5. Picnic on the Couches. Our last night we skipped a sit down dinner and went downstairs at The Fairmont to the little Cafe Ciao Deli. They have everything there! Wine, pizza, sandwiches, salads, pasta, drinks, snacks, ice cream and sorbet and more. We ordered a giant salad, a vegan pizza and an avocado sprout hummus wrap. The workers were so friendly in helping up veganize the pizza and wrap. And I grabbed a bag of vegan chocolate chip snackimals for our dessert. Then we took our food out by the poolside, tiki torch-lit couches and enjoyed one of our fave meals ever! Ocean air and the sound of laughter from the bustling restaurants in the background.

6. Sunset Champagne In-Room. We ordered an in-room dining bottle of prosecco for our first sunset on Maui. We sipped it on our balcony that overlooked the resort and ocean. Perfect.
7. Drinks at the Luana Lounge . The comfy Luana Lounge is right off the main lobby of the hotel and sunset drinks there are a must-do. There is even a "sunset" drink that you can "only order at sunset!" Every single drink we ordered there was delicious and super fresh and lovely. Best Mai Tai I have ever had. Oh and they do live music nightly too.
8. Snorkeling or SCUBA. When in Maui you really must either do your own snorkeling or head out on a boat to snorkel. The friendly concierge at the hotel booked our snorkeling trip for us. We did the earlybird tour that launched from the Makena Resort just a quick 5 minutes away. We enjoyed two hours of boating and snorkeling at Molokini then later that morning we headed to the airport. It was so great to get to snorkel on our last day on Maui.
9. Roadside Beach. Like I said, some of the prettiest beaches on Maui are actually right on the side of the road! You can find hidden little gems if you explore and stop on your journey like the locals seem to do.
10. Breakfast at Kea Lani Restaurant. Must must must do guys. We ordered vegan Apple Pancakes and Banana French Toast and I had two soy lattes they were so good. Fresh papaya too. This breakfast was amazing!!! You can also order these vegan yummies for in-room dining if you want to sleep in a bit. But I loved the open air dining at this poolside spot. Another casual dining spot -> grab lunch at the Polo Beach Grille & Bar, it is poolside and always lively during the day.
11. Spa. The spa at the hotel is currently under renovation but my husband and I went anyways. I had a deep tissue massage and he had a facial. Both treatments were amazing. I cannot wait to return to the hotel once the renovated spa is opened. And it was great that the hotel gave a discount since the spa was not in its normal location.
12. More Drinks, Do's & Eats. A few more… grab a coconut soy latte (iced) at Badass Coffee in Lahaina. Also stop at a fruit stand and order a fresh juice and pick up some apple bananas or papaya for snacking on at the beach. Oh and the Wailea Shopping Center is a fun place to stroll for a few hours. Free shuttles from the hotel too.
There are SO many amazing things to do on Maui for vegans and everyone! Next time I hope to visit Coconut Glenn's vegan ice cream, and a few more spots we missed on this trip. What are your Maui must-do's??
OK, now for my BIG photo tour!.. Welcome to Maui..
Exploring our gorgeous room..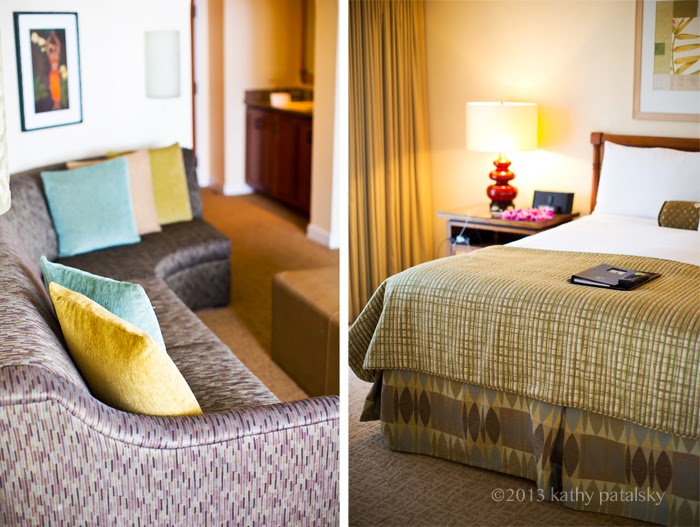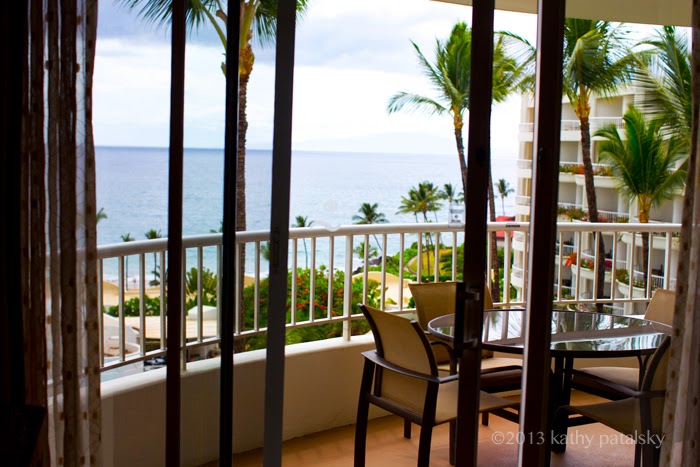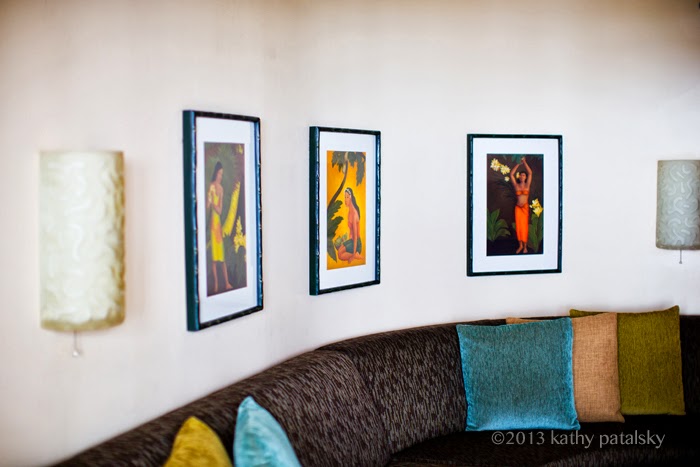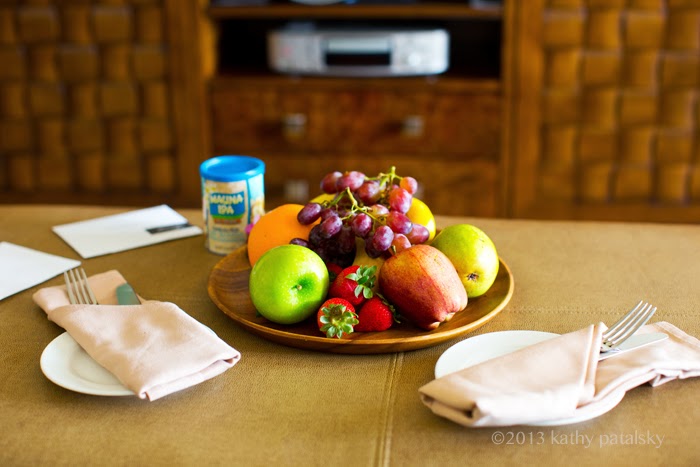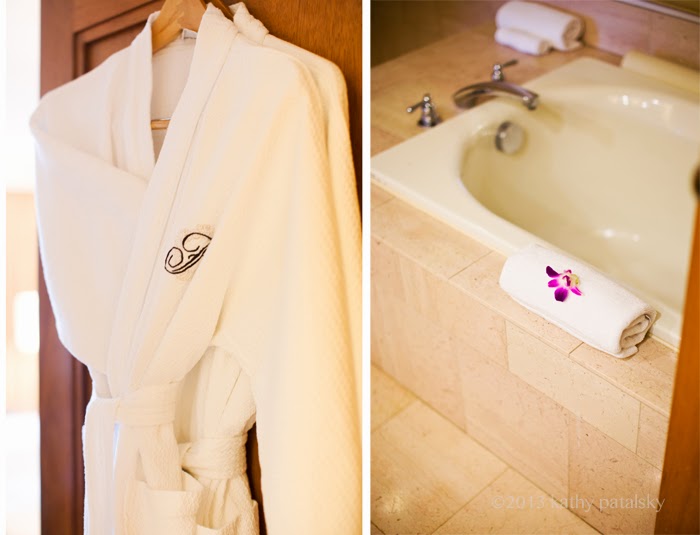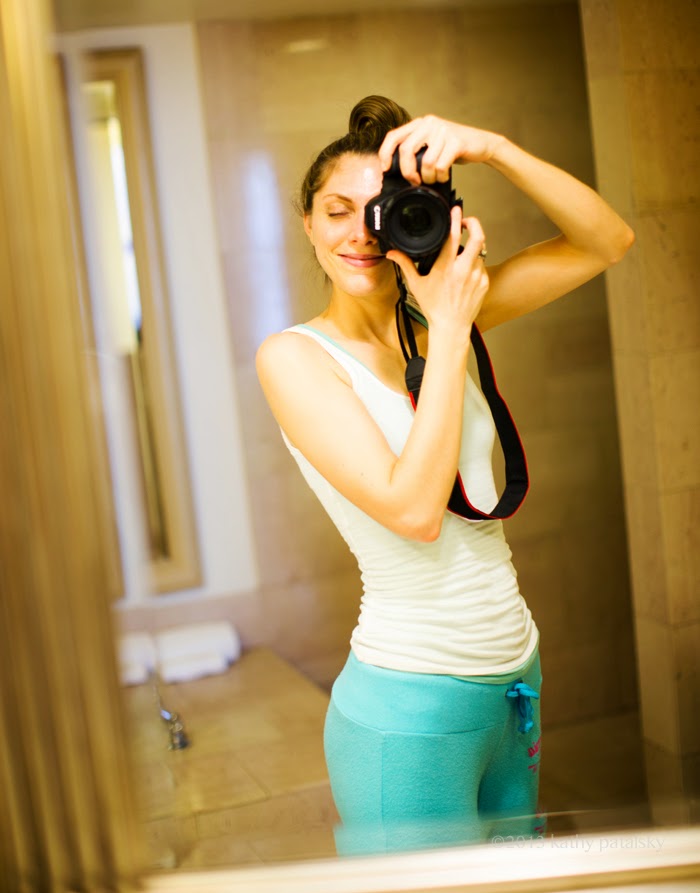 Our first day on Maui, the light was so clear and silver..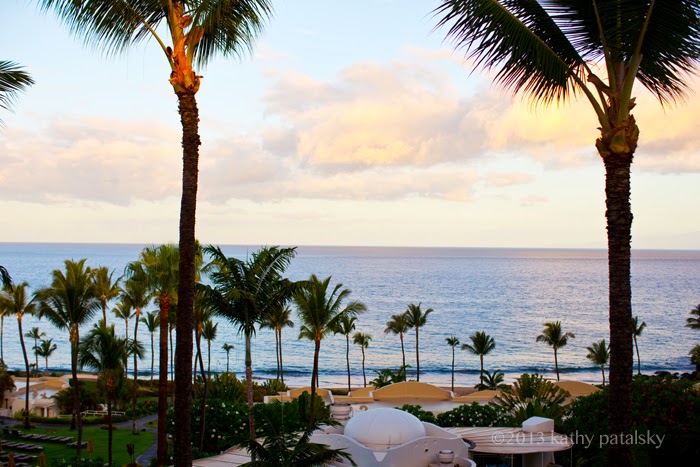 We had a first day prosecco toast at sunset on our balcony..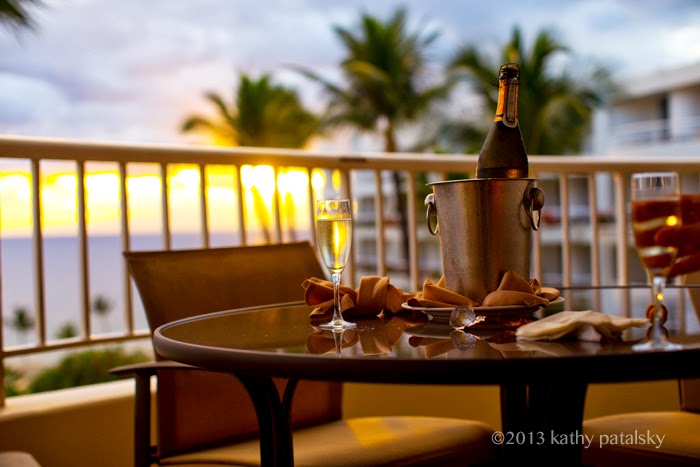 The food at The Fairmont! Just a few of my faves..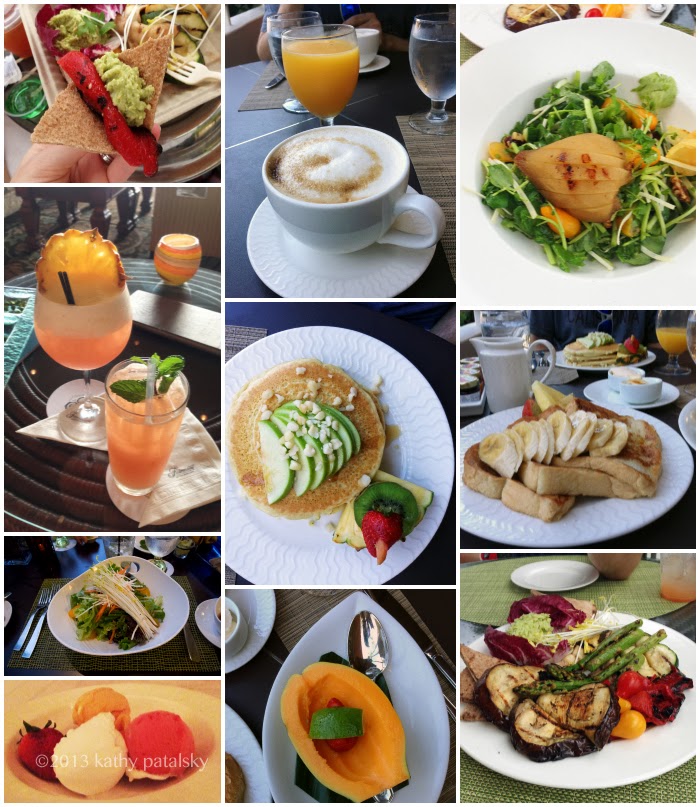 Thanks to this special diet friendly menu (you do not even have to ask for it! Already there..)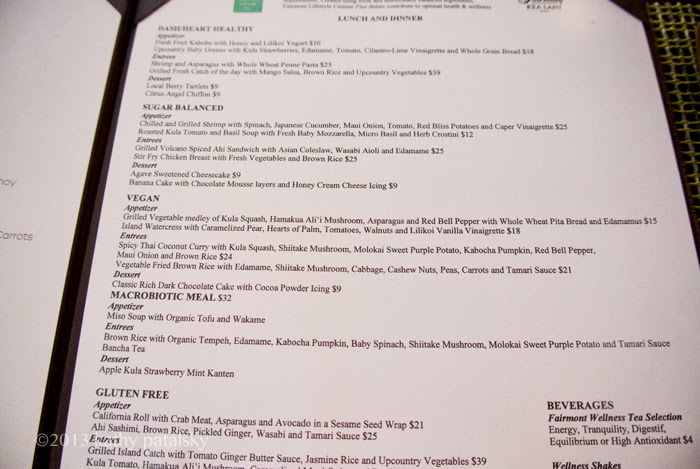 Exploring the hotel early in the morning..
Luana Lounge and lobby..

The pools…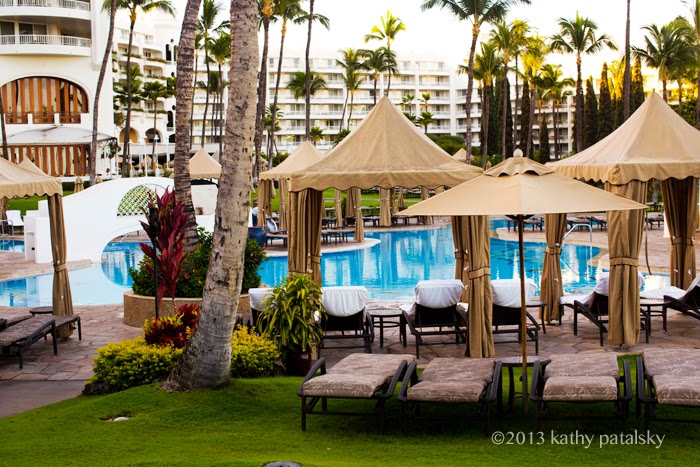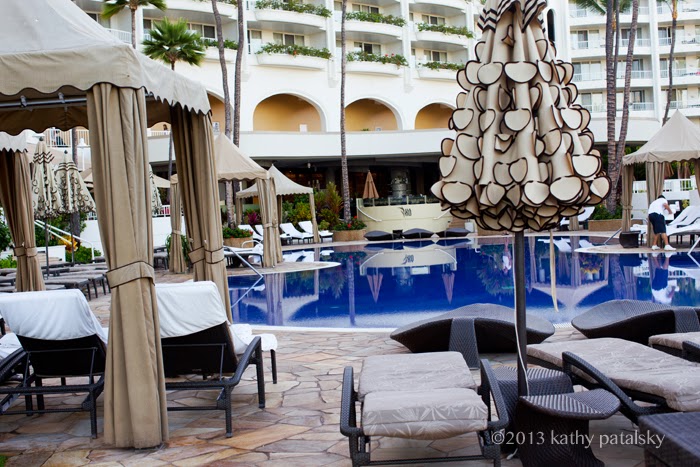 Every Maui resort needs a hammock..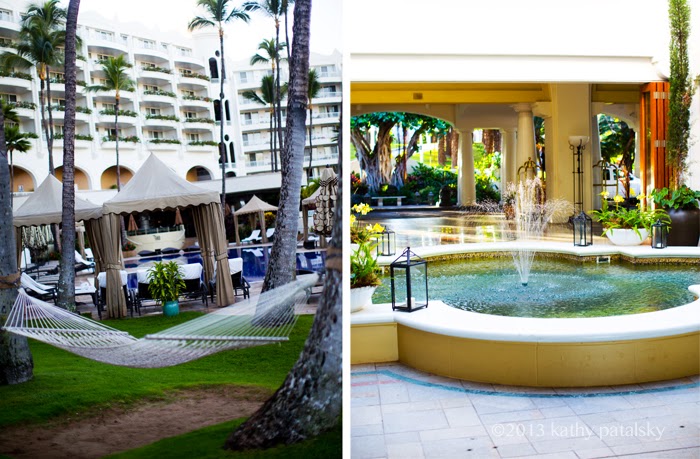 Early 7am morning sunlight as I strolled the grounds..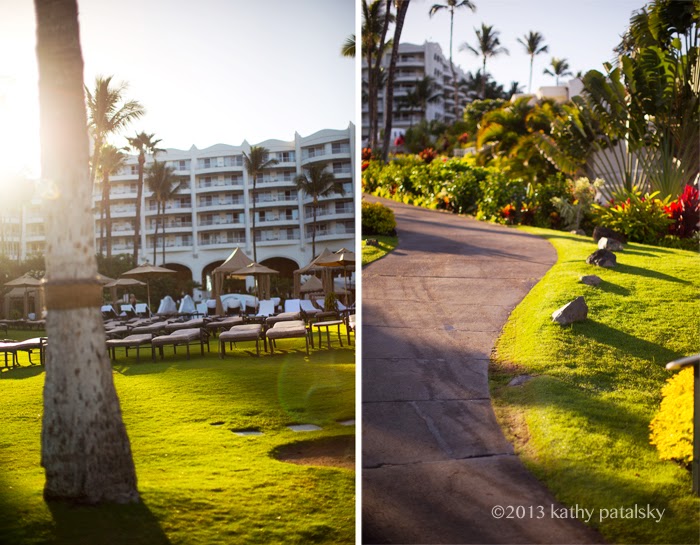 Morning beach at The Fairmont, so so pretty and peaceful..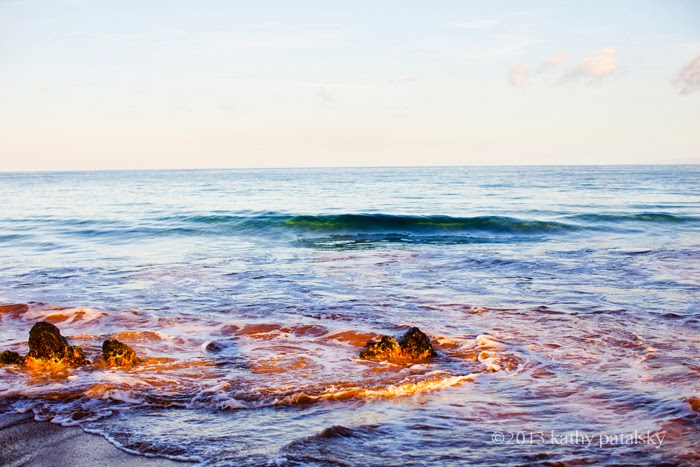 Nick's on the right..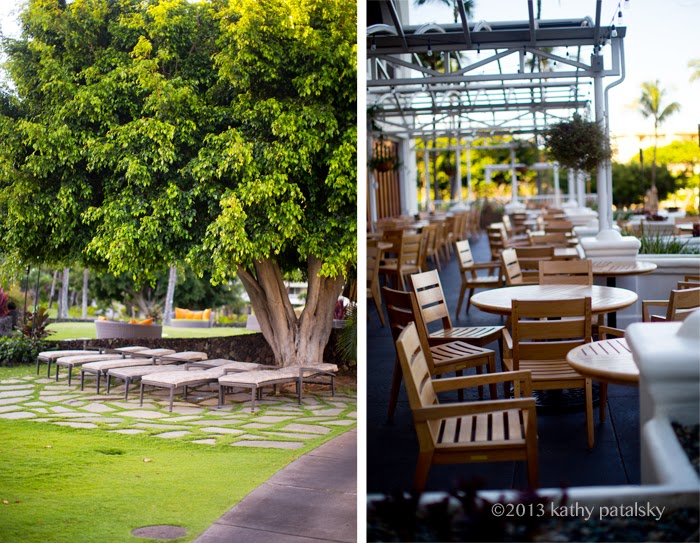 View from our room on the sunniest day we stayed. It is amazing how the water changes color, depending on the day..

Walking down to the beach at The Fairmont..

Beach at The Fairmont:

Dressed up for Ko..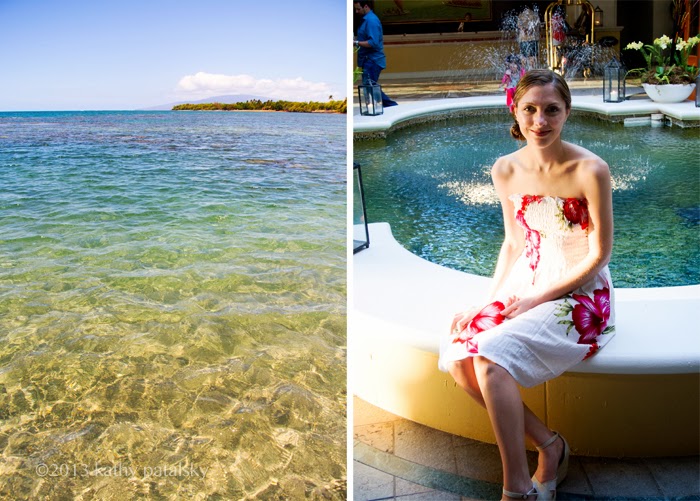 Love Lahaina..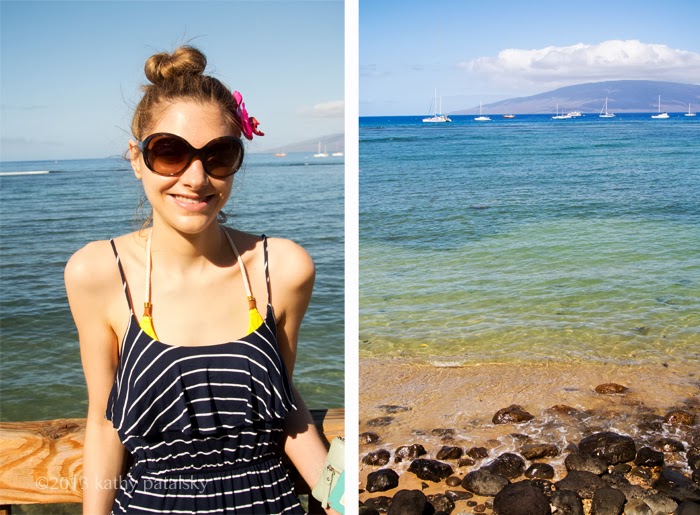 Some random fun stuff..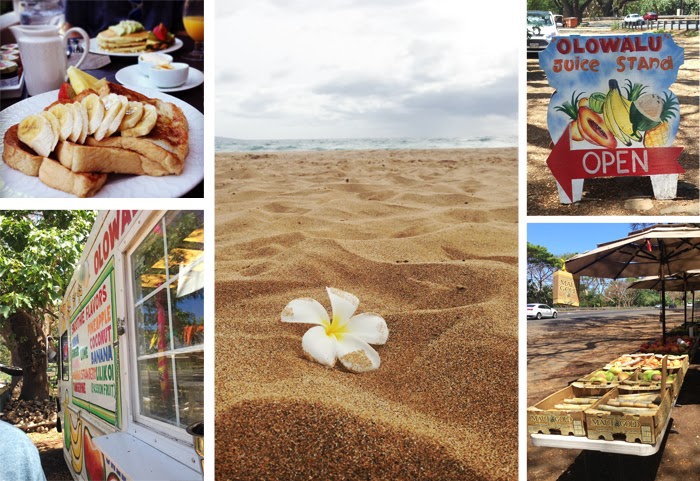 Roadside beach swimming..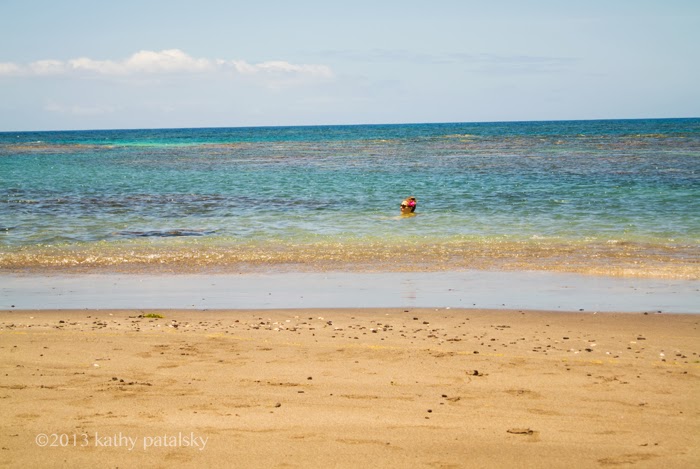 Snorkeling boat: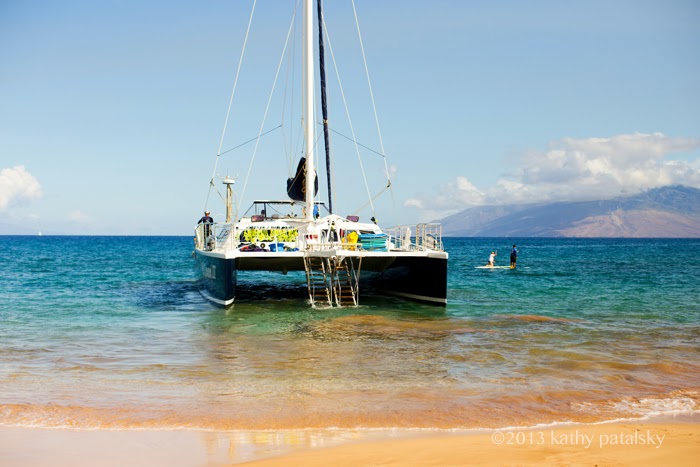 Molokini Island, popular snorkeling spot for many years now..

Enjoying the morning ocean air!..

View from the boat: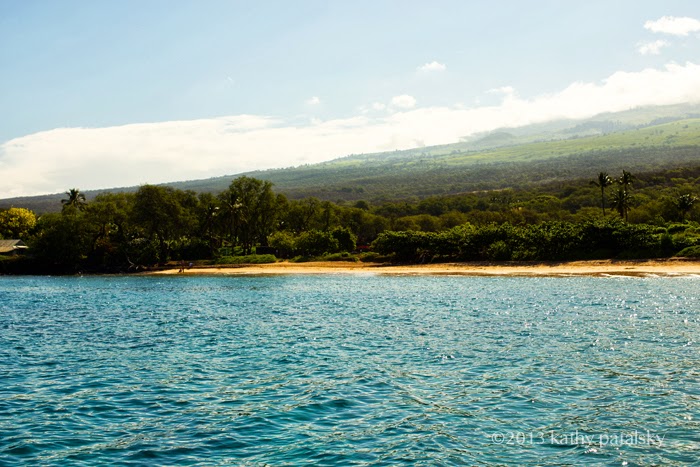 Fishies alongside the boat:

Yay Maui! Had to represent HHL via tee..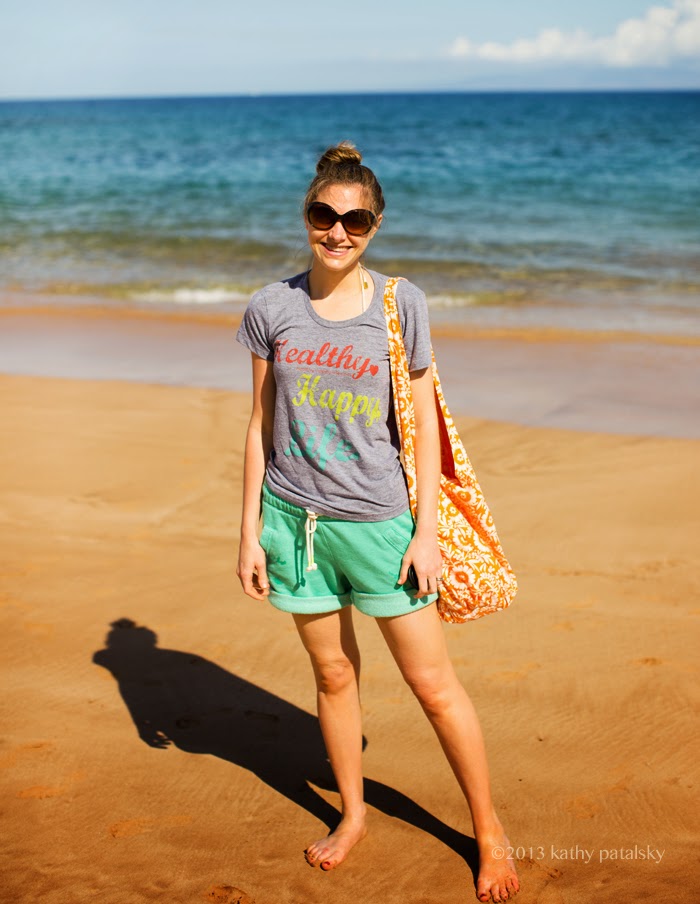 some of my instagram/cell phone pics..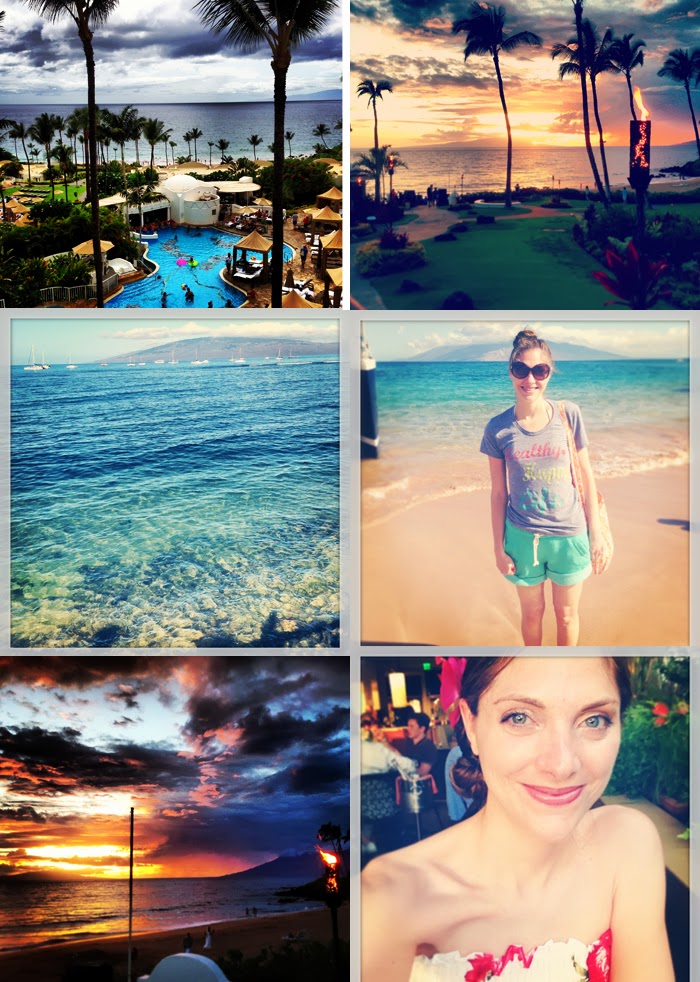 disclosure: Thank you to the Fairmont Kea Lani for hosting us for two nights + dinner at Ko. All opinions are my own.
Visit the Fairmont Kea Lani website for more information about the wonderful, vegan-friendly Maui resort!