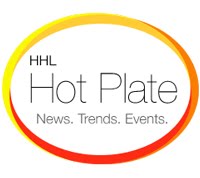 This week's Hot Plate Monday report:
* Alicia Silverstone embraces….butter??
* Jamba Juice $1 smoothie day.
* Summer Berries! And how to store them.
* Announced: America's greenest brands.
* Runners! …your fave shoe goes vegan. For $55.
* Vegan Glee Star's Tony Awards moment.
* Father's Day green gifts.
* Strawberry Shortcake Day! Choco-spun recipe.
…and much more in Hot Plate, Hot Plate News…
**HOT PLATE PIC** of the week:
Summer berries…

**VIDEO** of the week
Glee star Lea Michele, proves that vegans can sing. Her amazing Tony Awards moment is this week's VIDEO of the week…Take a happy break.
Vegan Glee star Lea Michele sings "Don't Rain on my Parade" – watch it and feel gleeful…
-see pics and a full write-up of the performance here.
**NEWS**
Alicia Silverstone, iconic vegan celebrity, set to star in new film called….wait for it…BUTTER. "Butter" is set around a butter-sculpting competition in a small Midwestern town. Ironic.
Vegan Cheese at Home. we all love Dr Cow but how about making your own vegan cheese! The trend is sweeping foodie blogs. Get my Vegan Ricotta nut cheese recipe. Or get a vegan cheese primer from Bittersweet blog.
Green Brands. And America's top greenest brands are…get "the buzz" on a few winners. -2010 WPP Survey
Saving Wild Salmon. William Shatner may be a salmon-eater, but he's also a salmon savior as he fights to save British Columbia's wild salmon.
Travelling Vegan Celeb Chef Dinners. Last week, Horizon's chefs were at the James Beard House for a special meal. This week, Sublime restaurant hosts Ellen's fave vegan chef (he catered her wedding), Chef Tal Ronnen. Catch the 4-course meal this Wednesday – Fort Lauderdale-area vegans are lucky…
Father's Day Green Gifts. 14 gifts for your ECO-savvy dad. Or maybe your treehugging gift will inspire him to go green… My fave TOM's shoes get a mention in here!
Summer Berries. Blueberries, raspberries, strawberries, olalliberries and blackberries for big berry bowls oh my!
…learn how to store your favorite summer berries here.
Summer Smoothies! Get my smoothie FAQ's and substitutions list here!
$1 Smoothies! …at Jamba Juice, June 16th. Try the new Yumberry flavor! Vegan-friendly!
Pink Lemonade. In a smoothie…
Studying Veg Heads. An Italian study finds that vegan brains react differently to images of animal cruelty than omnivores, read more in VegNews.
Nut Allergies. Peanut allergies take over the world.
Food Holidays. June 14th is National Strawberry Shortcake Day. See my recipe at end of post. And June 26th is chocolate pudding day! Here's my vegan choco pudding recipe for my Choco pudding Hand Pies.
Big Money in Line Drying Clothes. Levi's is hosting a contest to find some serious line-drying solutions for jeans. You can win $4,500.
Summer Fruit Jam. By You. LA Times recipe for Strawberry Fruit Preserves. Other LA Times