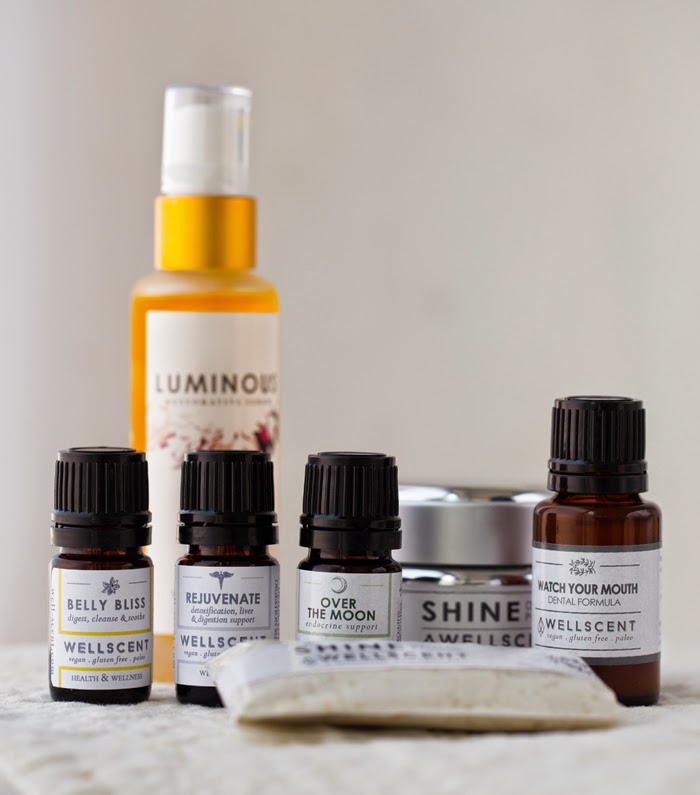 Hello April! I have so many exciting things going on this month that I will be sharing with you all in just about every post. Lots of updates for you guys. And for today, I want tell you all about an amazing company called WellScent. Their products are PERFECT for anyone whose minds and bodies are working overtime and in need of some serious rejuvenation. And seriously, aren't we all? Essential oils to the rescue.
Get my 5 Ways Essential Oils Have Changed My Wellness Game + enter to win $250 worth of their amazing products, giveaway!..
Busy bee. I am humming with excitement and anxiety this month with anticipation of my cookbook launch on April 28th. This month, I have a BIG cookbook-related giveaway for you all (yes, this is going to be a month of giveaways to celebrate) + a virtual book tour to announce.
I am also planning a book party, something I NEVER EVER thought I could manage. But things are actually all coming together beautifully! It is going to be a private event and the space can only handle so many people, but I am going to do something so that a few readers can score invites if any of you LA folks are interested in coming. In addition to my friends and family and fellow bloggers, I would love to have a few of my readers at the event! If you are interested in coming please shoot me an email kathy at lunchboxbunch dot com, and I will see what I can do 🙂
My stress nerves on full power. It is happy energy though. And come June, the dust will have settled and I will be able to sink into a comfy chair and take a long sunbeam-filled nap with the kittens … in the middle of the day. Ahhhh.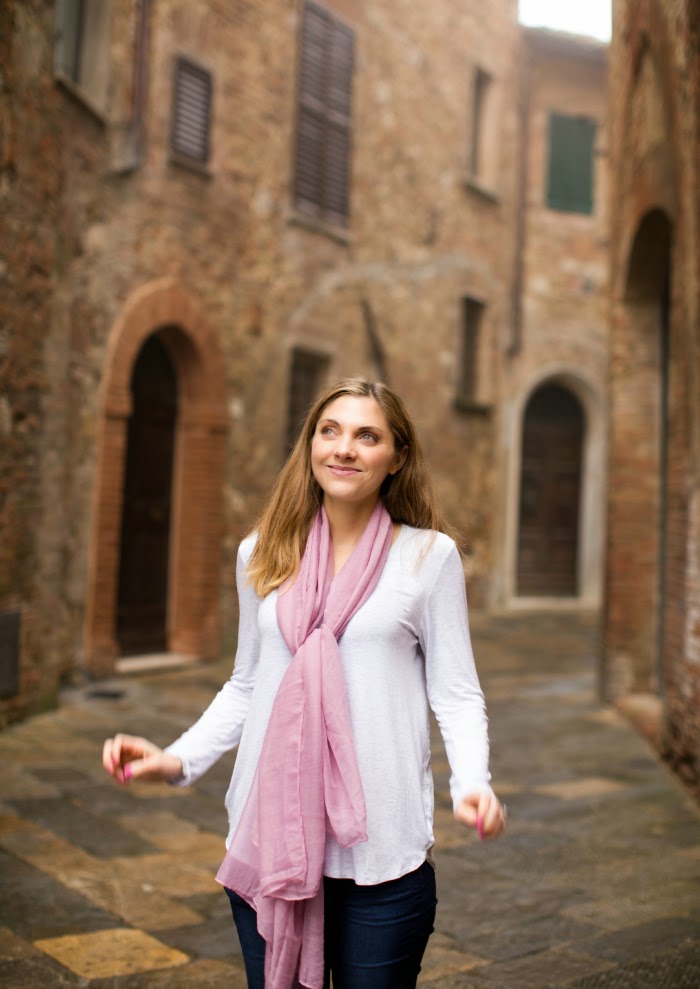 But right now, I am excitedly burning the midnight oil. And speaking of OIL. See what I did there? I am SO excited to bring you guys this post because essential oils have truly changed my wellness game in the past month and I want tell you all about all that.
How I Discovered WellScent. I was watching my good friend Whitney's YouTube channel a while back, you know and love her as EcoVeganGal. I came across this video and had to watch it from start to finish because it was so beautiful, informative and inspiring. So please, before you read on, click PLAY on the video below and see what Whitney has to say and show you!
..great video, yes! I loved how Whitney showcased the products. I was so inspired I hopped online and bought a few oils and dental products for myself. And from there I was a fan of this line.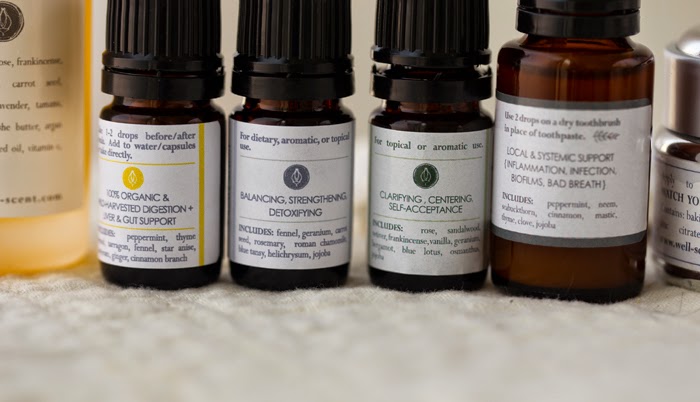 WellScent is a wonderful brand, based in Austin Texas, founded by Stacy Shuman, a Certified Aromatherapist. She formulated her line of organic, holistic, wild-crafted, doctor-supported products to help her own healing from Lyme Disease – and her hope is that these products will lend full mind, body and spirit support to others looking to enhance their wellness.
What I found most amazing is that Stacy has a large number of doctors that recommend her blends to their patients. I am a big fan of alternative therapies to support healing, so aromatherapy is something I am always very curious about.
But I often wondered about the quality of some of the "cheaper" essential oils I used to buy in stores. And now that I have tried WellScent and experienced super high quality essential oils, I see a huge difference in how my body responds.
Just like I say with buying matcha green tea and blenders – with certain things you truly get what you pay for. For me, essential oils are another item to add to that list.
Here are five ways that WellScent has changed my wellness game..
1. My Bubble Baths Are More Calming. Product: Pause for Peace. One of my most FAVORITE things to do at the end of a long workday is to fill up a steamy hot bath and add essential oils to the water. They seep into my pores, I inhale their sweet, calming aromas and I end up feeling light as air, totally relaxed and completely rejuvenated.
WellScent oils are such high quality that I only need a few drops to feel the effects. For bubble baths I would advise using whatever oil you think you are needed. I think Pause for Peace is perfect since it has calming effects with sandalwood, rose and cardamom. Or I also love Release or Rejuvenate for this. Smile would also be great for an energizing, happiness-inducing bath.
2. My Mouth Feels Healthier and Happier Product: Watch Your Mouth. If you have been paying attention to wellness news in the past few years, you have probably noticed how important dental and mouth health has been revealed to become in relation to your total body wellness and health. Including heart health.
I am always looking for an enjoyable natural toothpaste, but WellScent puts a whole new "essential oils" spin on brushing your teeth.
I tried Watch Your Mouth and was hooked. You just add 2 drops to your dry toothbrush. It is sweet tasting, super enjoyable to brush with. I combine this with the Shine powder and this regimen has replaced my normal toothpaste. My mouth just feels cleaner and more healthy. And according to the studies referenced by WellScent, it really is healthier!
"As our most popular blend amongst practitioners, this proprietary formula of therapeutic, organic and wildcrafted essential oils acts as a potent oral and dental health support. This physician supported blend has proven to be effective against bacteria, biofilms, gingivitis and halitosis."
Ingredients: cassia, peppermint, seabuckthorn,thyme,clove,mastic, neem
3. My Smile is Brighter. Product: Shine. And Sparkle. As I mentioned above, this powder is added to my toothbrush along with the Watch Your Mouth oil, and that is what I brush my teeth with. I absolutely love the flavor and mouth feel. It feels like I am gently scrubbing and polishing my pearly whites, all with a super healthy and natural product.
"Shine is used in combination with Watch Your Mouth. This nature-based brightener inhibits the bacteria associated with heart disease, gingivitis, bad breath and inflammation. The ingredients are transported directly into the bloodstream from the gum mucosa, thereby providing local and systematic support."
Ingredients: baking soda, see salt, MSM, peppermint, neem, green living clay, zinc, ascorbic acid and xylitol.
4. My Immune System Feels Stronger Product: Protect. Protect is a boost for your immune system and protection against illness. I started using protect on my hands as a hand sanitizer, as well as applying it to my neck. Well I cannot say much, but I have not been sick since starting my essential oils regimen.
Ingredients: thyme, hyssop, Silver fir, laurel, cypress, clove, frankincense, benzoin, myrrh, vetiver
5. My Digestion Feels Better Product: BellyBliss. Perfect digestion would be a glorious thing. But for me, certain foods, amounts of food, eating styles or stress levels can send my digestion into a tailspin. It acts up. Gets sluggish and unhappy and causes me to have to slow down my day and also be more careful about what I am eating. The result can be discomfort, a feeling of imbalance, bloating or just an overall feeling of misery. Poor digestion sucks.
Enter, BellyBliss. After ordering this product, I started taking 1-3 drops and rubbing a few drops on my stomach, after dinner to encourage healthy digestion. Within a minute I can feel this tingling sensation that sinks into my skin and just feels nice. I was happily surprised when BellyBliss really starting calming my stomach and making my digestion feel more efficient. I am not an expert on essential oils by any means, like Stacy is, but I do know when something is working for me.
Every body is different and what works for me may not work for you, but I found some amazing wellness boosters from these products!
I also tried the charcoal whitening product called Sparkle, and I love it! It turns your mouth dark black while you are brushing and is kind of messy, but it really does work!
I also recently tried the body and face oil called Luminous. Which is a plant-based super serum. I love the aroma and ingredients. It contains rose otto, neroli and more. I am in love with the aroma. So calming and my face really glows after adding a few drops to my normal moisturizer.
So enter the giveaway or hop on over to WellScent and check out their line.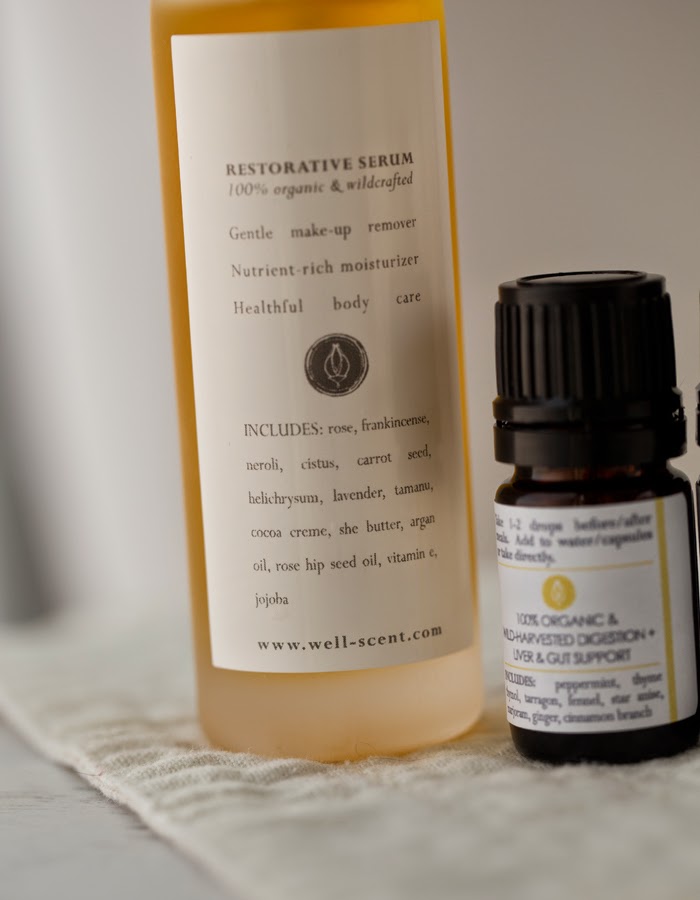 This is a sponsored post. But all opinions are my own.