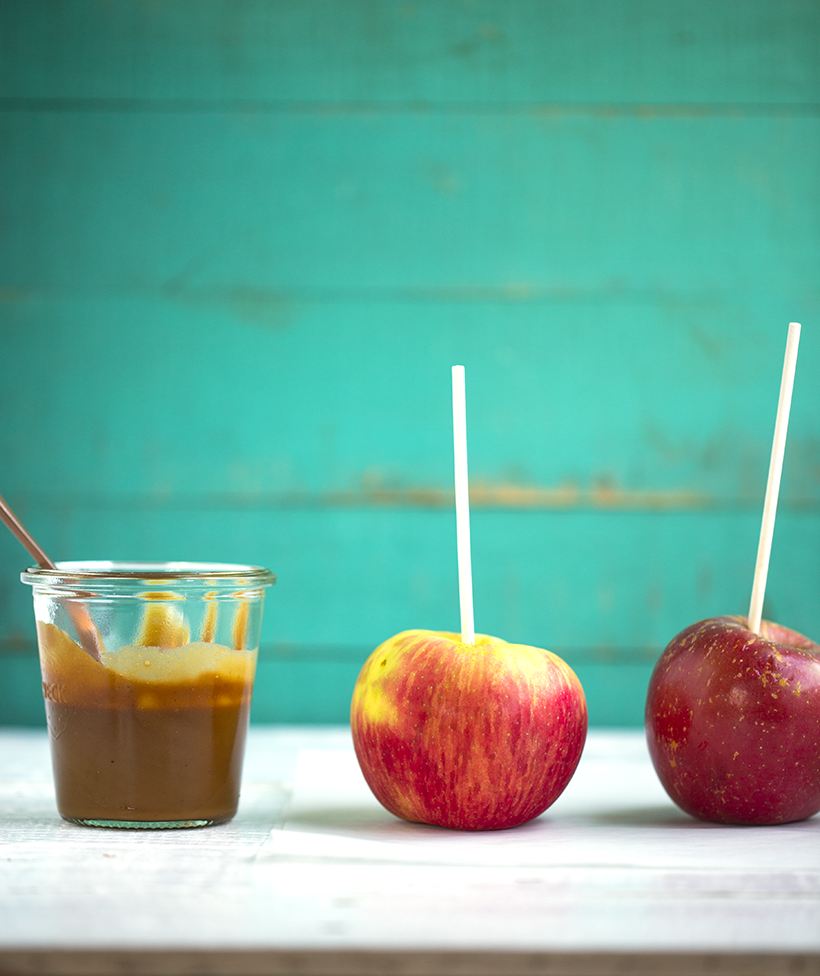 Everyone loves Salted Caramel Apples, right? Well what about skipping the sugar part and just doing some salted apples? Sound weird? Try it!..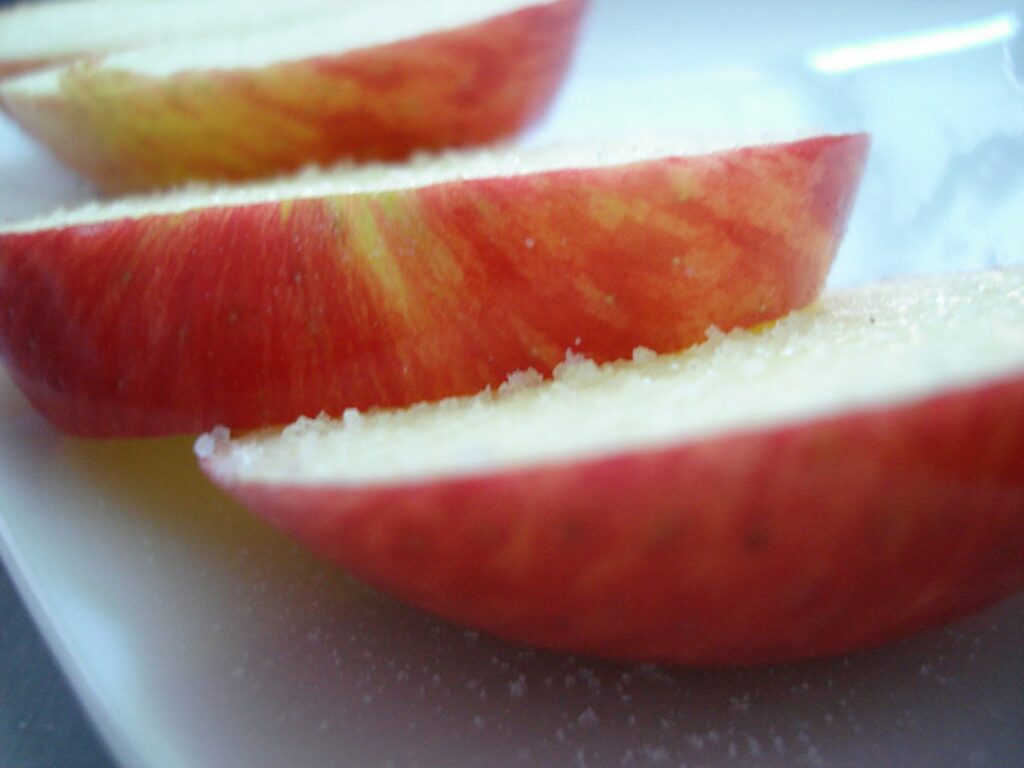 This is a thirty second, two ingredient recipe. So you have no excuse not to try it.
You will be shocked at how delicious this is.
Why is this the perfect after-work/after-school snack? …it is by the way.
After a long day of work, unless you have been chugging Evian every half-hour, you are most likely a bit dehydrated.
(In winter months especially. You may not be sweating as much, but that cold weather huffing and puffing will leave you quite parched.)
Salt, is necessary for hydration.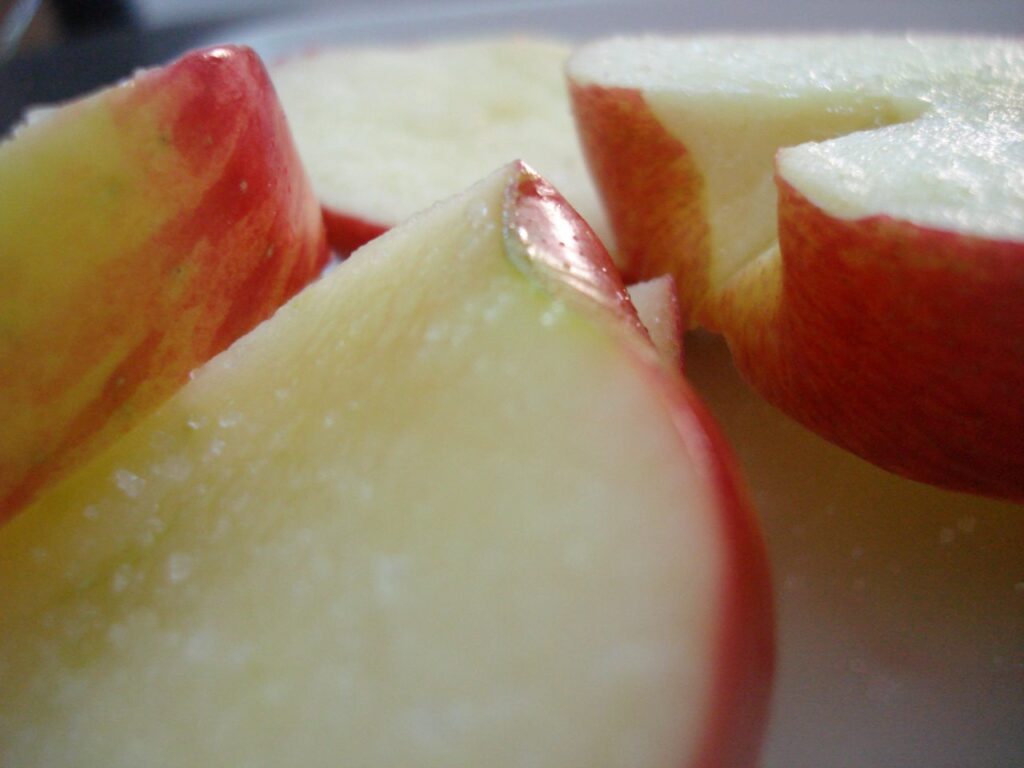 This quick snack will give you a delicious crunch of hydrating sweet apples, and a salty boost you may be craving. Bag the chips and try this snack.
Salty Apples
1 large apple (Honeycrisp or Fuji varieties taste best)
1-2 teaspoon coarsely ground salt (Trader Joe's Sea Salt grinder works perfectly)
*salt should be thick crumbly, flaky bits. Traditional fine table salt is not the best option.
Assembly: Thickly slice apples into round slices. Sprinkle or grind salt over slices.

(Spritz of lemon juice is optional, keeps apples from browning)
Salted apples. Sounds simple, but very crave-worthy.
This recipe can also be modified to add a variety of fruit slices.
Other options: Pears, grapefruit, oranges, strawberries, grapes, pineapple, papaya, mango, or kiwi.
For a party, set out a giant platter of fruit kabobs sprinkled with lemon juice and coarsely ground salt. Your guests will be quite pleased with this healthy yet interestingly addictive option.
Love apples: Check out all these Apple Recipes here on the Blog!