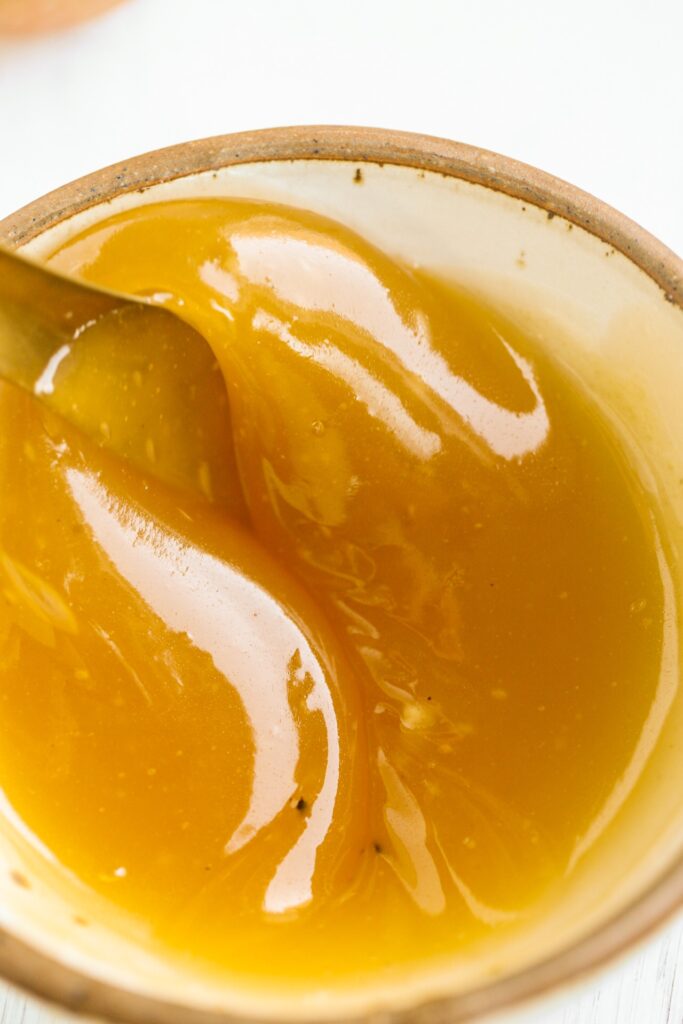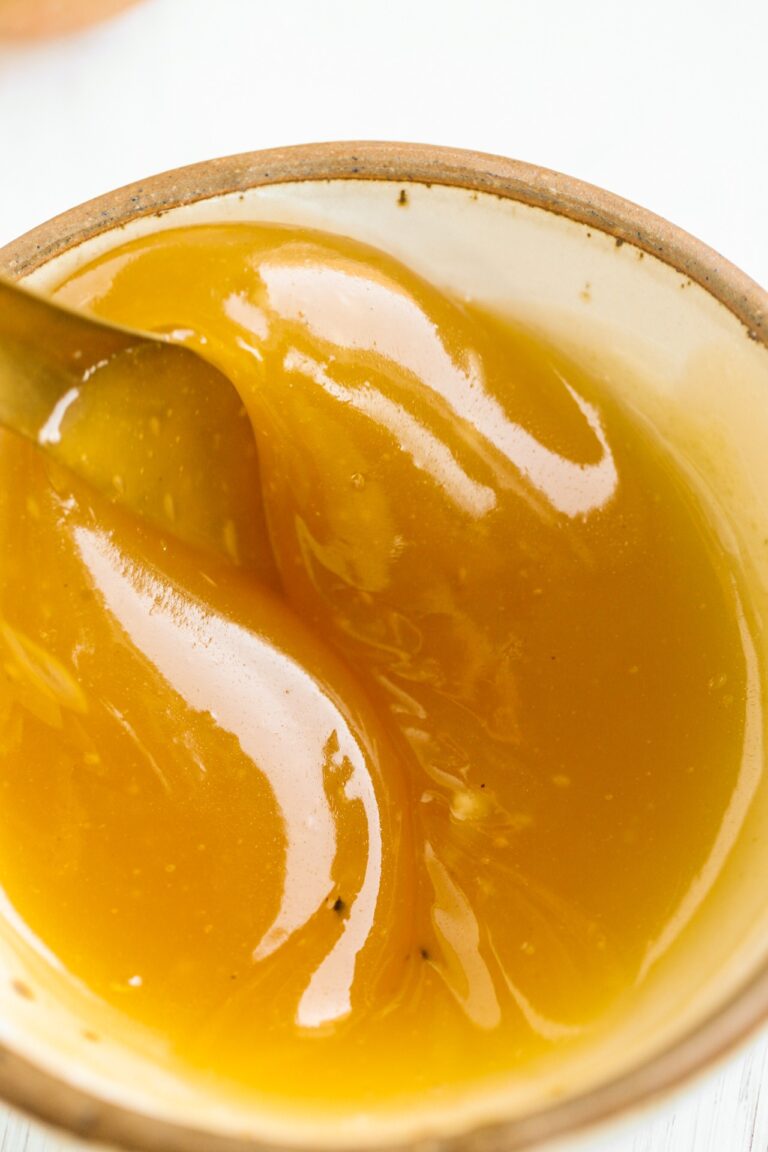 Another recipe that I've pulled from my archives is this Apple Cider Caramel Sauce. Originally shared on the blog on January 20th 2011, I've reshot this dreamy dessert topping. I first served it over top my Caramel Apple Pie, though there are so many uses for this golden gooeyness.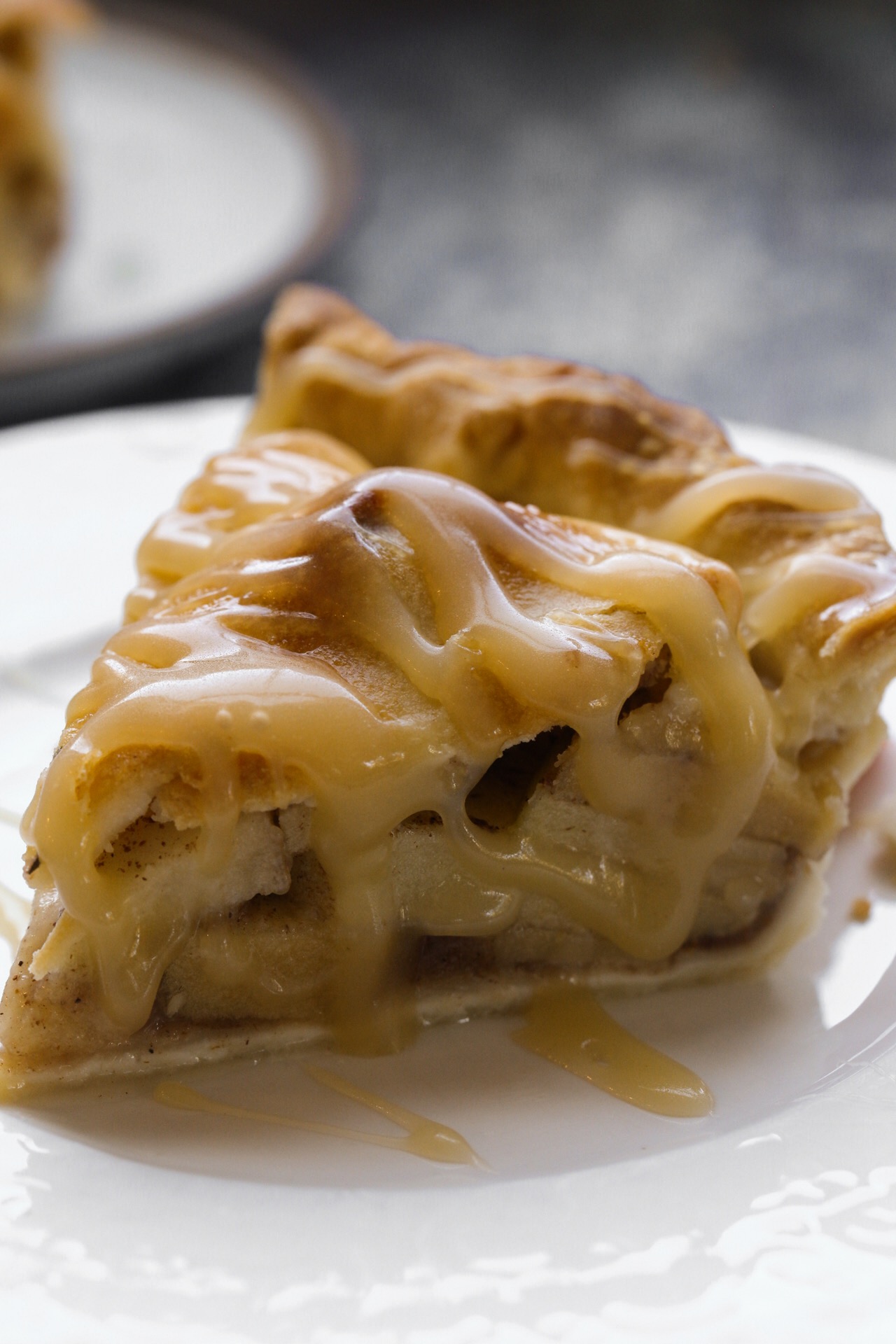 This vegan Apple Cider Caramel Sauce is so easy, sticky-sweet delicious and versatile. I try to make it every fall at least once. You can pour it over top pies, ice cream or cinnamon apples or even raw apple slices.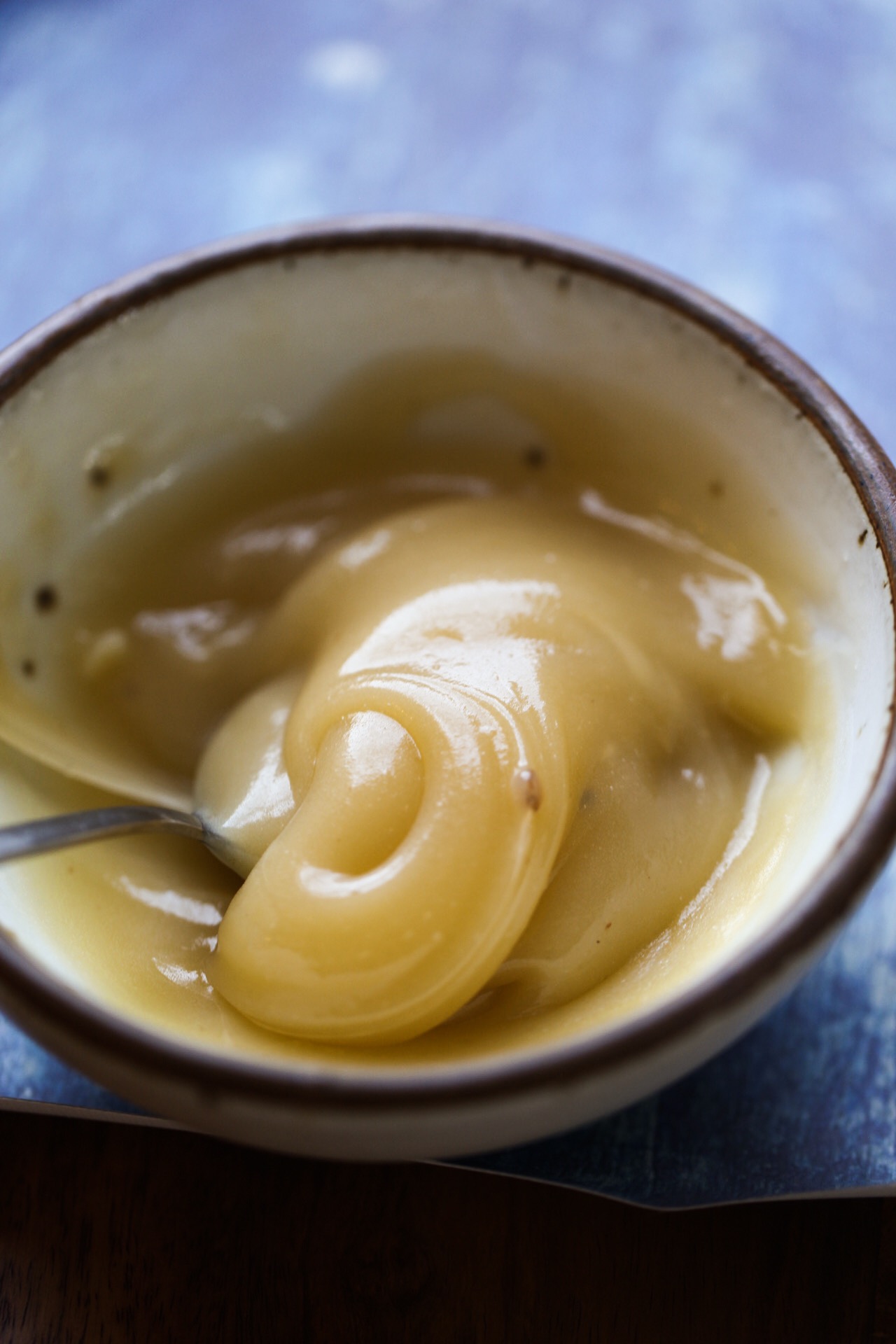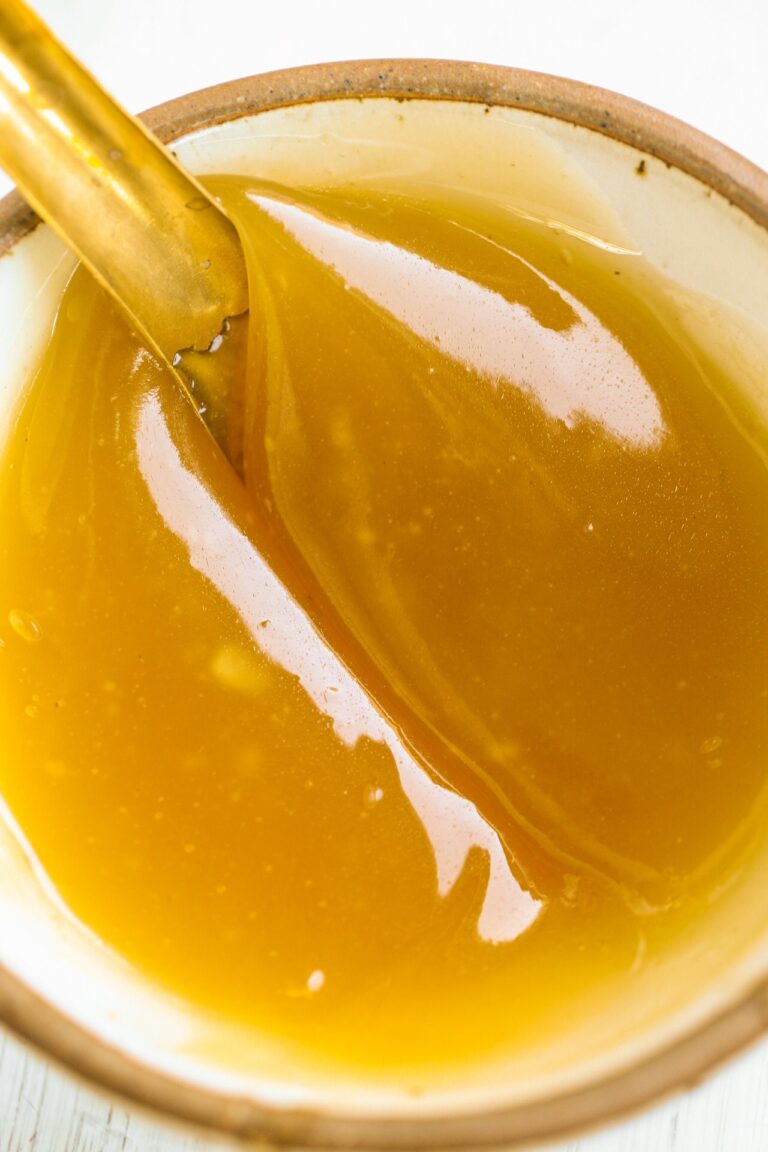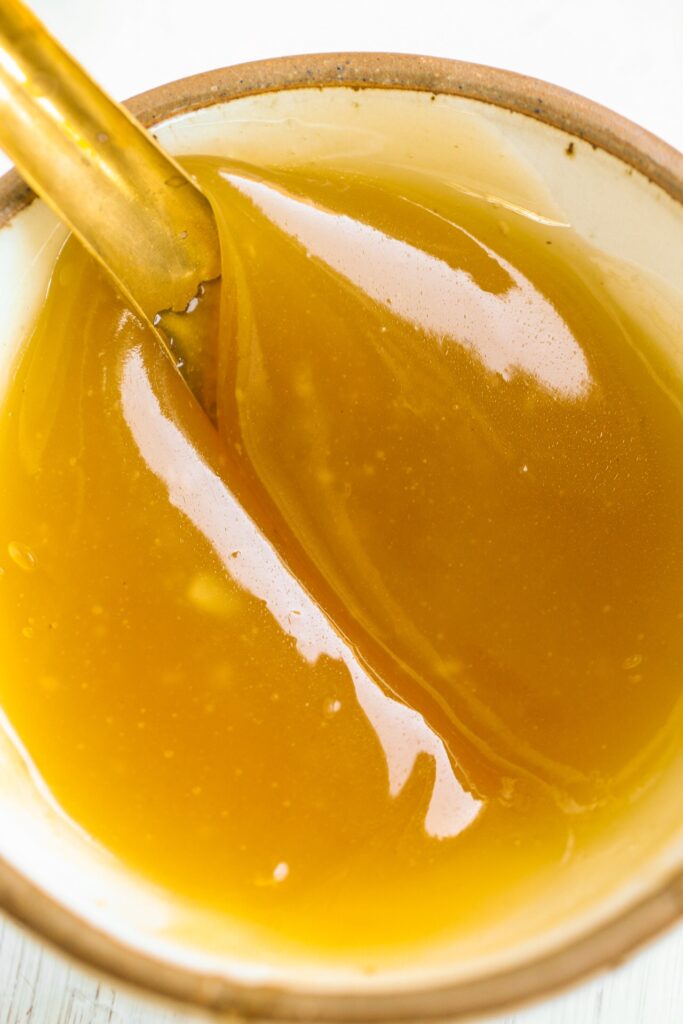 Let's just look and drool for a few photos before we dive into the recipe…
Cider Caramel – Optional Add-In's:
You can play around a bit and add some flavor accents.
molasses – 1-2 Tbsp
ginger powder – ½ tsp
ground cinnamon – ½ tsp
lemon juice – 1-2 Tbsp
sea salt – a few pinches brightens things up
This sauce, which started out as a pie recipe side note, a mere afterthought to my original recipe – turned out to be so luscious, gooey, flavorful and inspiring that I knew it deserved its very own post. Not only does this sauce work as the perfect accent to my apple pie recipe – but it can accent a wide variety of dessert and even snack recipes!
Here are a few Caramel recipe ideas…
Drizzled over soy cream for a Caramel Sundae or Parfait.
Caramel Banana Split.
Caramel Latte Coffee Beverage (with soy whip and caramel drizzles over top).
Hot Caramel Apple Cider.
Grilled bananas with Caramel Sauce.
Poached pears with Caramel Sauce.
Peanut butter and crackers with a drizzle of Caramel Sauce. Add bananas too.
Apple slices dipped in crushed nuts.
Over cake.
Over warm pancakes or waffles in place of syrup.
Grilled pineapple with Caramel Sauce.
Vanilla soy yogurt with a drizzle of caramel sauce, fruit and nuts.
Chocolate Pudding with Caramel Sauce.
Sticky Caramel Pudding.
Caramel Pecan Pie.
Homemade candy with Caramel filling.
..you get the idea!
Thick Caramel Sauce
To thicken this sauce I use a combination of basic caramelization with the sugar, as well as corn starch (arrowroot could also be used). There is too much liquid from the sweet apple cider to just use sugar to thicken this caramel, so the starch helps thicken everything.
Apple Cider or Juice?
I have tried this recipe with both apple cider, basic apple juice as well as homemade pressed apple juice. My favorite results are with thick, golden apple cider. The kind that is opaque and very sweet. Basic apple sauce just doesn't have the flavor body to give this caramel the punch of flavor it needs. Homemade apple juice (fresh pressed) works well too, but apple cider is still the best option.
No candy thermometer required.
Over ten years blogging and I still don't own a candy thermometer, guys. Maybe one day. But the point being, yes, you can "eyeball" this caramel sauce. Bring it to boiling for a few minutes and then cool it down to firm things up. The starch helps too.
Heating the sauce is simple – no special tools required. When it cools it turns into a thick bowl of sticky goodness.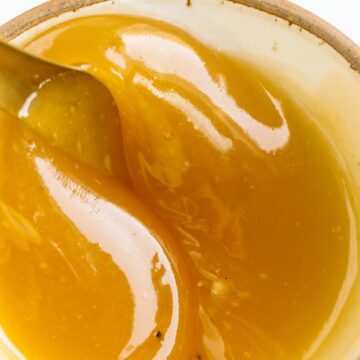 Apple Cider Caramel Sauce
This sticky sweet, rich and drizzle-worthy caramel sauce has the flavor of apple cider and vanilla, all buttery and sweet. Vegan.
Print
Pin
Ingredients
½

cup

vegan butter

,

or shortening

1 ½

cups

cane sugar

,

organic

1

cup

apple cider

1

teaspoon

vanilla extract

,

optional

2

tablespoon

corn starch

salt

,

to taste
Instructions
Add the cider and corn starch to a small sauce pot. Stir until mostly dissolved.

Turn the heat to high and add in the butter, sugar and vanilla. Constantly stir with a wooden spoon to melt the butter and sugar. Keep stirring until you bring the caramel sauce to a boil. Turn heat down as needed to prevent boiling over. Keep the heat at a medium boil – stirring – for about two to three minutes.

Turn the heat off and pour your caramel into a small bowl. Careful, it will be very hot!

Cool the caramel in the fridge for at least a half hour before using. This will thicken the caramel. Fully cool for optimal thickness.
nutrition estimate | per serving
Calories:
203
kcal
|
Carbohydrates:
35
g
|
Protein:
1
g
|
Fat:
7
g
|
Saturated Fat:
2
g
|
Sodium:
74
mg
|
Potassium:
24
mg
|
Fiber:
1
g
|
Sugar:
32
g
|
Vitamin A:
432
IU
|
Vitamin C:
1
mg
|
Calcium:
2
mg
|
Iron:
1
mg
originally posted: Jan 20, 2011