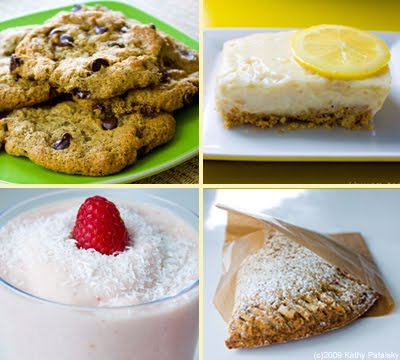 Every kid needs an after school milk and cookies session once in a while. But nowadays, vegan chocolate chip cookies with soy or nut milk is the smart way to indulge. And haven't you heard: vegan treats have never been tastier!
Grade A Kids. Wrapping up Part 5 of my Back to School Series, I've got ten sweet treats for your grade A kids! Teaching your kids that a special sweet treat is OK once in a while is a fabulous lesson in moderation. Teach your kids to have a healthy relationship with treat foods rather than a love/hate one, and you will be doing them right! And in most cases, vegan treats are a lot healthier than traditional after-school-snack treats. Check out my list, you're sure to find something yummy to treat yourself with…
Standard Student Treats. Packaged, processed, artificially colored, HFCS sweetened, fake, fried, fatty and just down right toxic. There are a lot of not so good for you treats out there, and when you are a peer-pressurized student, those treats seem to find their way on your lap. Frosted donuts, sugary sodas, fluffy cupcakes and cookies the size of your head. Treats can quickly put you into overdrive when it comes to sugar, fat, calories and even trans fat quotas. Read those labels moms and dads! And then teach your kids to read labels. Or better yet-select your sweets from a few of my faves for back to school treats..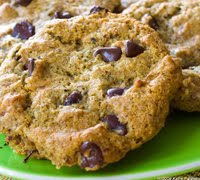 1. Just Almond and Chocolate Chip Cookies.
Everyone needs a perfect vegan chocolate chip cookie in their recipe repertoire. This is mine.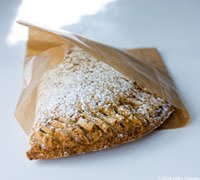 2. Chocolate Pudding Hand Pies
Perfect for toting to school, or a nice after-school treat. These pies have a hearty healthy crust and the chocolate pudding inside is simply delicious. Shun the Red 40 artificially flavored pies, and grab one of these!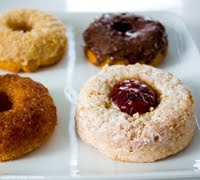 3. Vegan Bakery Treats. Outsource your Dessert.
I really hope you have a bakery in your town that makes a few vegan treats. In NYC, we have Babycakes. Vegan Doughnuts. Quite a treat indeed. I encourage you to chat with your local baker and say you are interested in a few vegan options. Who knows-maybe some experimental vegan muffins or cookies will be the talk of the town and put a new bakery store on the map! And these doughnuts are proof that vegan can mean decadent.
4. Chai-Berry Short Cup
It tastes like a strawberry milkshake. But it's not. This sweet treat smoothie is packed with protein and fresh fruit goodness. And who doesn't love a cool hydrating smoothie after a long day of classes? Definitely dessert worthy, yet healthy enough for breakfast!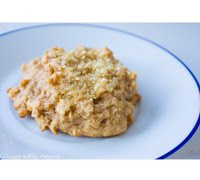 5. Peanut Brown Butter cookies
One of my favorite cookie flavors as a kid was peanut butter! Loved them. Those cute little fork criss-crosses on top. Well here is my healthier vegan recipe for delicious nutty peanut butter cookies.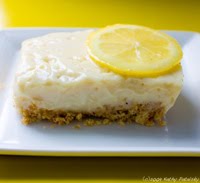 6. Zesty Lemon Custard Bars
This recipe won me the 'best disguise of tofu' award at the Tofu Takedown in NYC. Everyone loved them and questioned as to how much tofu I even used! But there is actually a nice hefty portion in each bite. I love this lemon-fresh recipe and your kids will too.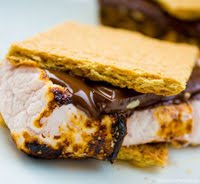 7. Vegan Campfire Smores
Yes vegan marshmallows do exist. And yes they are really good. And so yes, you can easily make your next campfire vegan-friendly. Trust me, the kids won't even know the difference. The only comments might be are that the dark chocolate and gooey marshmallows taste extra delicious.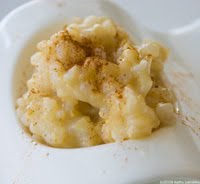 8. Vanilla Cinnamon Rice Pudding
This rice pudding is good enough to eat! A lot of kids might be hesitant to try rice pudding, but give it a try and hopefully they will be impressed. Drizzle some maple syrup and cinnamon and how on earth can they say no? For a special treat, add in the seeds from a whole vanilla bean-wow does that perk up the flavor. And rice pudding can even be eaten as a healthy breakfast. Use brown rice and add lots of fresh chopped fruit. Sweet.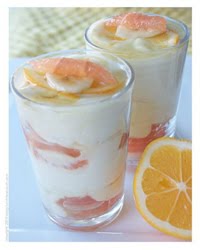 9. Meyer Lemon Custard Island Parfait
Here is your two minute treat recipe. If you are short on time and want to feed your kids a healthy treat in a snap, check out this recipe. Yogurt is the main ingredient, but a few sneaky add-ins give it a whole new flavor that's sweet-treat approved.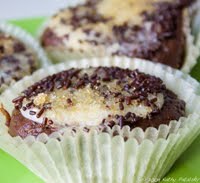 10. Black and White Cookie Cupcakes
Headed to a birthday party? Need a lot of cupcakes? You want to make them yummy and vegan right? Well here's a unique recipe to try. It was a big hit at my nephew's third birthday party. You can give the kids all the chocolate they crave, without all the sugary frosting. Just a nice clean dollop of white glaze on top. Another great feature is that both the kids and adults will rave about them.
Check out more sweets and desserts here.