Fiesta time for Cinco de Mayo!
Margaritas, daiquiris, guacamole, tempeh tacos, cashew cream cilantro-smothered burritos, salsa verde, tomato rice, sticky sweet plantains and more!
Oh Mexican fiesta, I love you. Seriously, I'm obsessed. Mexican food is my weak spot. My fave. My ultimate food craving. Just writing this post is making me crave guac and chips. Growing up in Santa Cruz Cali I was spoiled by amazing authentic Mex cuisine. And the fifth of May was always a huge production at my school nestled in the rolling hills Santa Cruz – an area rich in Mexican tradition and culture. So now when Cinco de Mayo rolls around I become like a child on Christmas morning. Santa? No thanks, just pass the guac. Fiesta time – gone vegan!.. UPDATED all day!
Here is a daiquiri recipe I made last night. Loved it Then my full menu recipe links are below.
Banana Pina Guava Daiquiri
serves 2
1 banana
½ cup ice
1 cup frozen pineapple
1 cup guava juice + 2 teaspoon agave syrup OR 1 cup lime all-natural margarita mix
1 lime, squeezed
3 shots tequila
salt rimmed glasses + lime garnish
Here are my favorite Fiesta Recipes for your vegan Cinco de Mayo feast..
1. Pass the Lemon-y Guacamole – recipe
2. Salsa Verde – eat it with a spoon! – recipe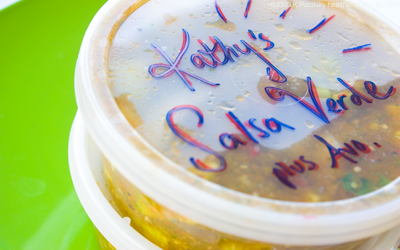 3. Protein-rich Tempeh Tacos – recipe
4. Fresh Citrus Daiquiri – recipe
5. Tomato Rice, red and tasty- recipe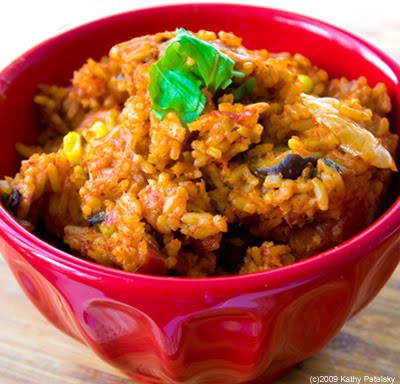 6. Cilantro Smother Sauce (in a burrito or on a burrito!) – recipe
7. Sticky Sweet Plantains – recipe
8. Corn Cake Bean Balls – recipe
9. Daiya-infused Cheezy Quesadillas – recipe
10. Sassy Jicama Fiesta Slaw – recipe
11. Just added -> Vegan Enchiladas!
12. Triple Stacked Breakfast Quesadilla – recipe
13. Elote – Mexican corn on the cob – recipe
And if for some reason you burn your skin on hot chile peppers – try my dairy-free burn remedy!! (and tale of Christmas night horror)
Happy 5th of May!!