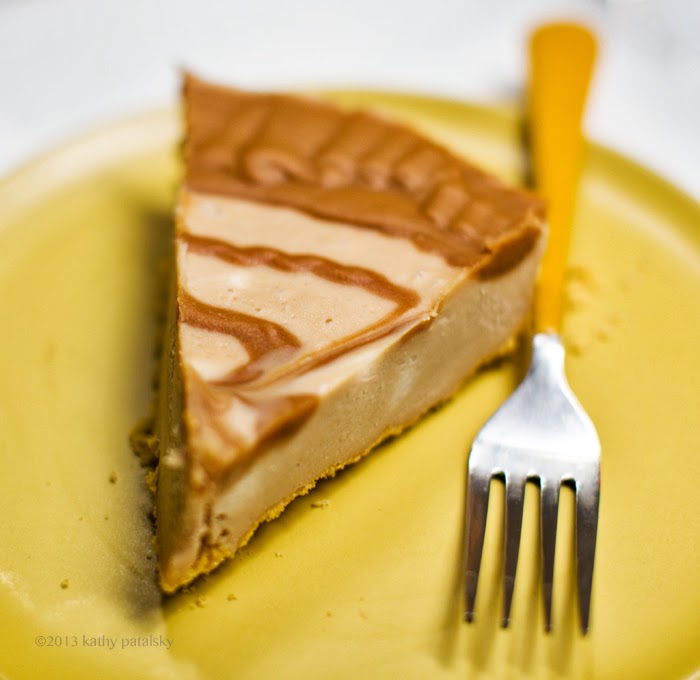 So tomorrow (eeks, tomorrow?!) I fly to NYC for a fun-filled weekend. I am presenting at The Seed event in Soho at 10:45 am on Sunday morning. My trusty presentation companion -> miss Gena Hamshaw of Choosing Raw of course. The topic -> smoothies!
So I'm kinda in crazy-busy mode this afternoon as I pack, run errands, confirm travel plans and pamper my kitty as much as possible because she gets so sad when I leave her. And today, just before I fly out the door I am sharing something I know you all will love. My Triple Peanut Butter Swirl Vegan Cheesecake…
This Post. Cheesecake first (dessert first rule) and a few fun quips below the recipe like…
HHL tees!! *yay* *yay* *yay*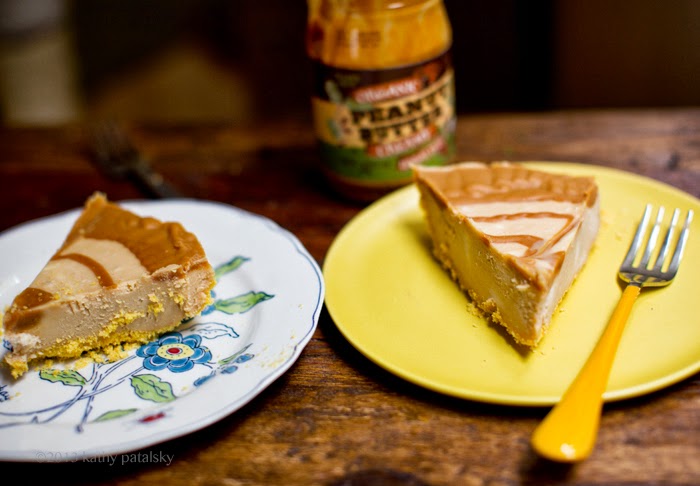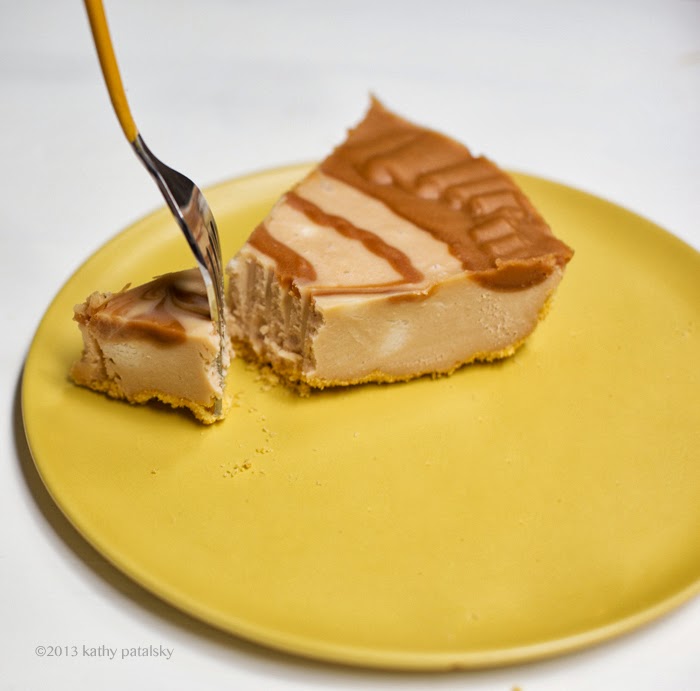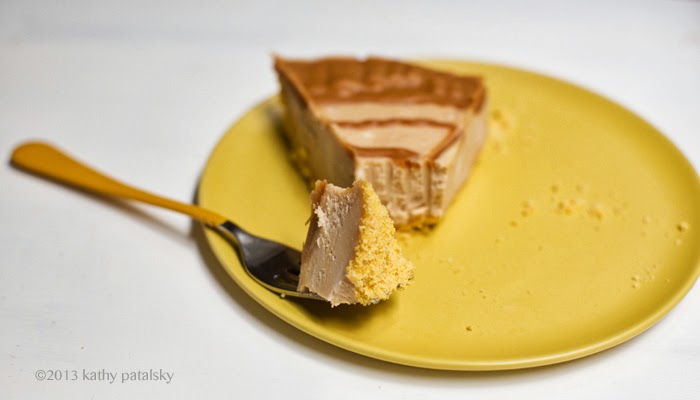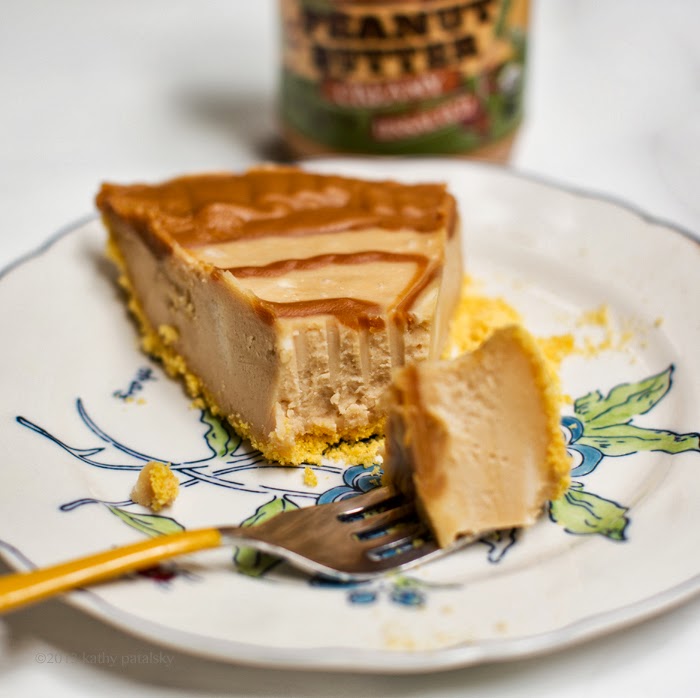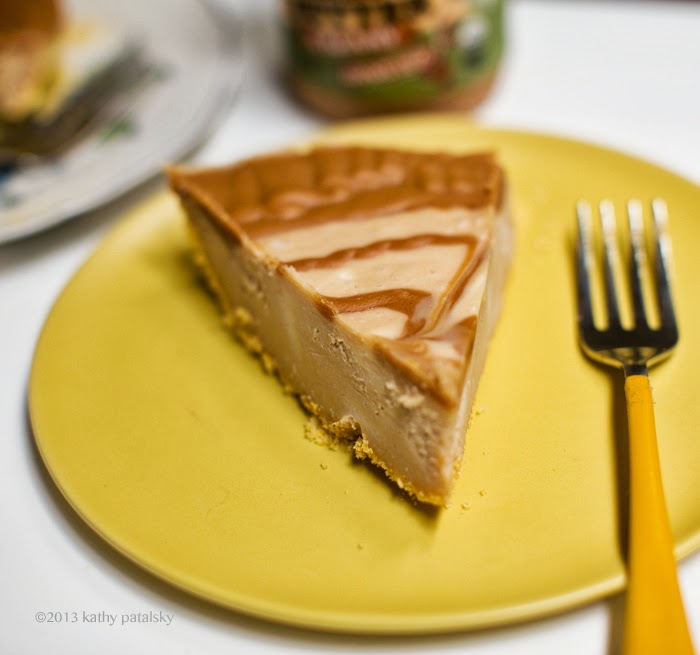 Cheesecake and a snoozing kitty. Happiness!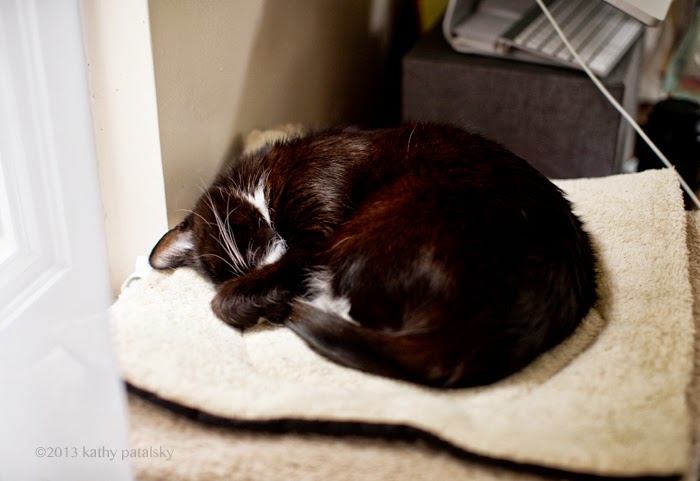 This dessert is SO easy to make because you literally just crush the crust, blend the ingredients and chill until it firms up enough to slice.
Peanut Butta Lova. I debated adding chocolate chips to this recipe. Peanut butter and chocolate just goes together so well, right? But sometimes I just want straight up, buttery, nutty, creamy, salty-sweet, caramel-colored peanut butter flavor. This recipe does PB three ways..
1. The crust. The crust is crushed vegan peanut butter cereal. You could use Barbara's Bakery Peanut Butter Puffins or Peanut Butter Bumpers or another vegan peanut butter corn or rice-based cereal. Gluten-free friendly recipe. The crust gets a little crumbly upon slicing, but I don't mind if you don't.
2. The cheesecake. Peanut butter-infused cream cheese based cheesecake. Like I said, this is an "easy version" recipe – not from scratch. So I use 2 tubs of vegan cream cheese to lead the way. If you want to get all fancy and make a cashew-based cheesecake from scratch, go for it. This recipe for Lemon Cashew Cheesecake will give you an idea of how to do that.
3. The swirl. The swirl on top is velvety melted peanut butter combined with a hint of maple or agave syrup for sweetness. Simple and rich. It really brings home the bold peanut bitter flavor in this recipe.

Choco-holics: OK I know you guys are out there and hollering at me "where's the chocolate?!?" Actually maybe that was my husband. Well if you want the rich flavor or cacao in this recipe here is what you can do: simply plop some mini vegan chocolate chips right into the cheesecake before chilling. Swirl them in if you want them deep in the cheesecake. Another option is to do a chocolate cookie crust. And the third option is to swirl in melted chocolate chips. Add a bit of coconut oil to the melty mixture to ease pouring and melting. Chocolate-and peanut butter – done and done.
PB-holics like me, you could even add some peanut butter caramel over top too..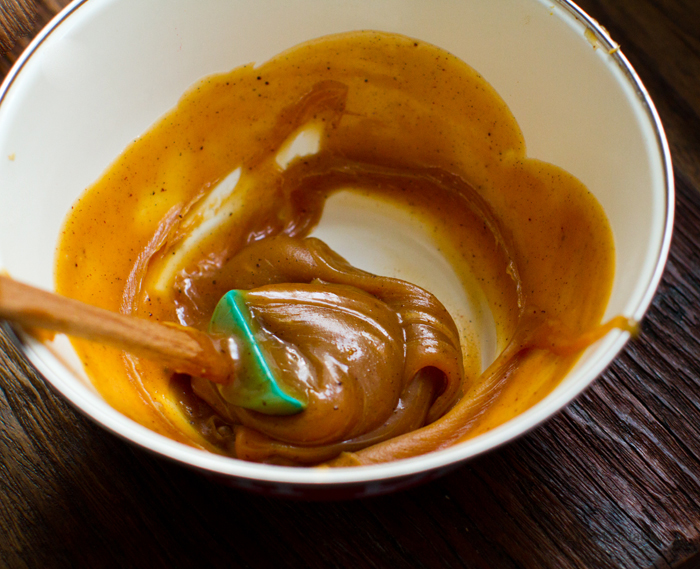 Triple Peanut Butter Swirl Vegan Cheesecake
vegan, makes one cheesecake – used a 9″ pie dish
16 oz. vegan cream cheese (2 standard tubs)
7 oz. virgin coconut oil
6 oz. liquid sweetener (I used maple syrup .. agave works too)
4 oz. creamy salted or unsalted peanut butter
swirl:
2 tablespoon peanut butter
2 teaspoon coconut oil
2 teaspoon liquid sweetener
crust:
¾ cup crushed vegan peanut butter cereal
1 teaspoon coconut oil to thickly "grease" pie dish

Lighten it up: This is a rich dessert! A tiny slice goes a long way. But if you crave a lighter cheesecake, you can reduce the oil to ⅓ – ½ cup without compromising the taste at all. The texture will simply be a bit softer and less buttery.
Directions:
1. Add the vegan cream cheese, oil and peanut butter to a small bowl. Microwave until warm, room temperature. You want the oil to be almost melted or melted and the cream cheese and peanut butter to be at least room temperature. This ensures a smooth blend. And cold ingredients will turn the coconut oil back to its hard state and prevent a smooth blend.
2. Add the warmed ingredients plus the sweetener to a blender or fp. Blend until smooth.
3. Grease your pie crust and add a thick slather of coconut oil. Press the crushed cereal into the dish. (I crushed my cereal in my Vitamix) You want a fine powder.
4. Pour the cream cheese mixture over top the crust.
5. Warm the swirl mixture in the microwave until it is at a pourable state. Then drizzle it over top the cheesecake and around the edges however you'd like. Use a blunt knife or toothpick to further swirl the peanut butter into the cheesecake. Do not over swirl or the color will become muddled.
6. Place your dish in the fridge and wait! In about 1-2 hours it should be fully cooled and ready to slice. You can speed up this process by placing it first in the freezer for ten minutes.
7. Serve: I like to allow my cheesecake to warm up a bit before serving (if I use the full fat recipe above). If you used less oil, your cheesecake will probably be on the softer side. But if it is a bit hard, simply warm on the counter for 15-20 minutes and it will soften up nicely.
Want to make it even MORE amazing?? Drizzle some peanut butter caramel on top! QUAD-PEANUT BUTTER bliss. 🙂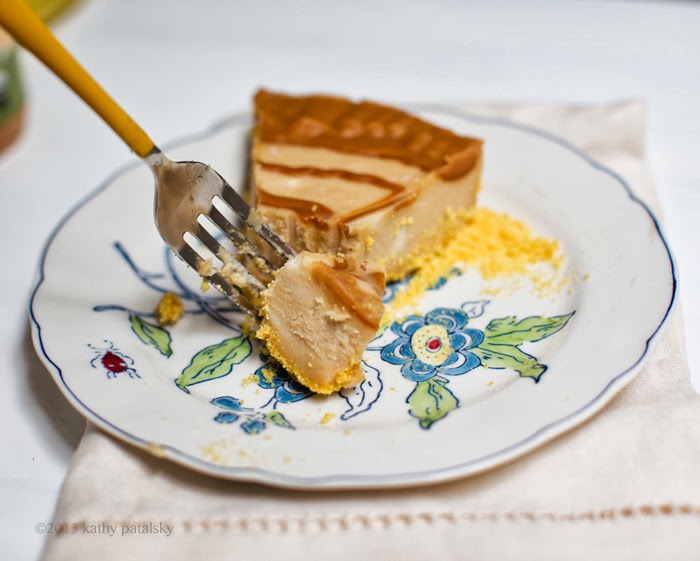 More quips…
SO excited, these will very soon be for sale here on HHL. Super soft. LOVE them..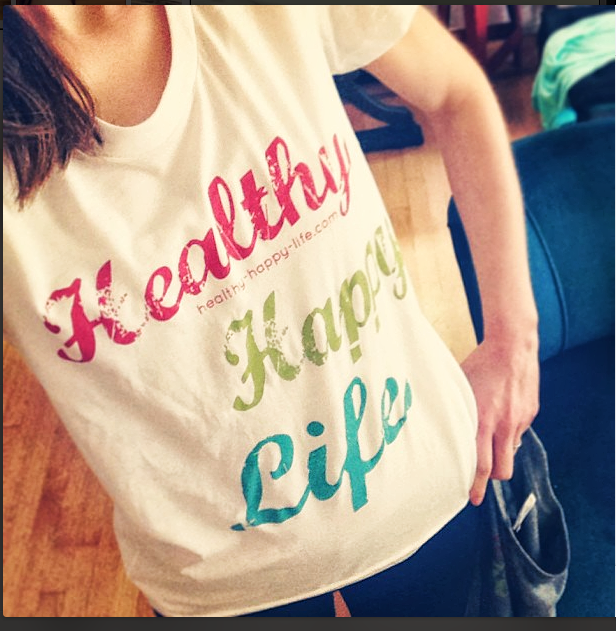 Upgrade! I just upgraded to the Canon 6D camera! I sold my beloved 7D and bought this snazzy new 6D. I love it. (Nerdy post with my new best friend #nomakeup #PhotoNerd)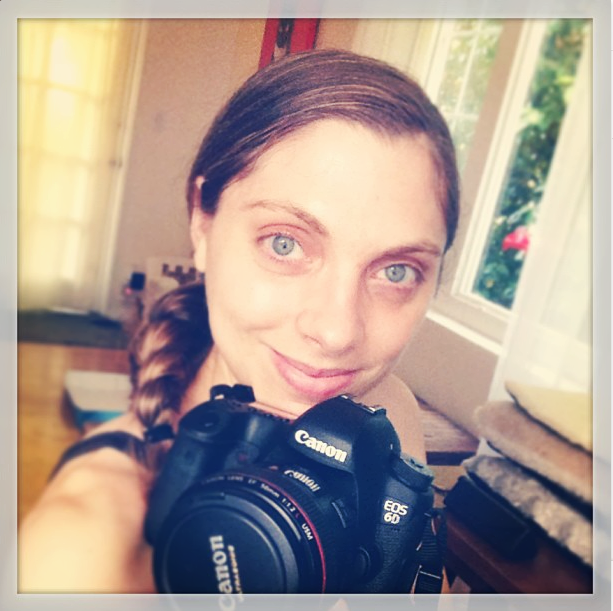 What I want to do..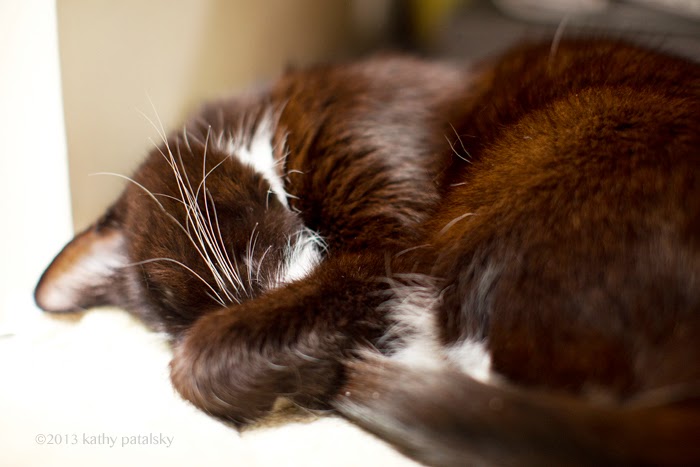 6D vs 7D Canon. The difference is slight, but impressive enough to make me feel excited about the upgrade. I know a lot of you ask me about "what I shoot on" well here is what is currently on my camera. I bought this lens about 8 months ago and have not taken it off my camera since! I adore it. It is not a zoom lens, which I was used to, but it lets in tons of light and I just love the artistic versatility of the photos. My toys on Amazon if you are interested..