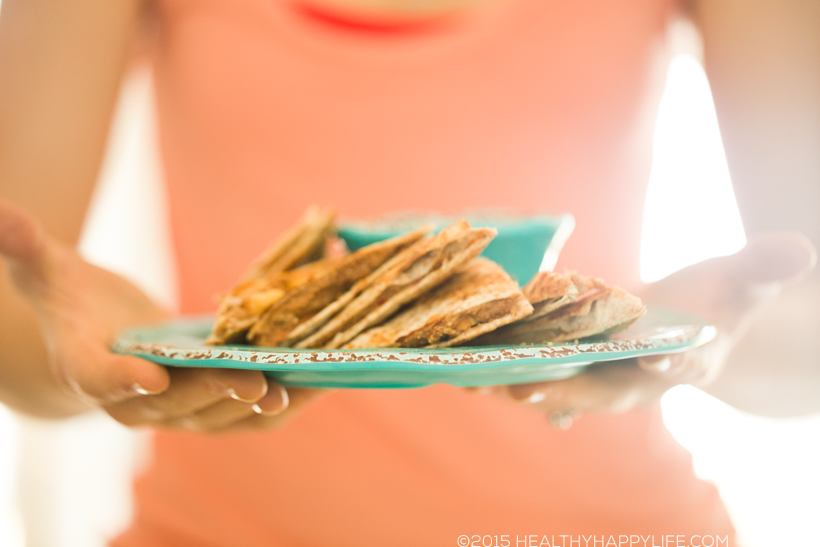 Whether you are headed out to do some holiday shopping this weekend, or staying warm and cuddling by a fire, its always nice to have a list of quick and scrumptious fireside snacks to whip up.
During the holidays, we can all relate to craving quick munchies throughout the day – and a bag of chips just won't cut it.
Here are a few healthy and satisfying ideas.
And yes they all go great with a mug of hot cocoa, chai or spiced cider.

1. Salty Baked Chestnuts
Chestnuts are now available fully shelled and cooked in easy open pouches. Trader Joe's even carries them now. So pick up a few pouches and when the fireside setting calls…load a baking sheet with those tasty chestnuts and bake at 400 degrees for about 5-8 minutes. Spray with a bit of canola or olive oil and sprinkle with salt. For a spicy taste add a pinch of cayenne to the seasoning as well. Toothpick them for a party setting.

2. EZ Toasty Bagel Bites
Toast up a few bagels. Stock up on those "veggie-singles" cheese slices. Melt one on top of each toasted bagel. Then add an array of toppings. Sliced mushrooms, olive oil and pepper, salt and thinly slice pears or apples, canned mandarin oranges, fresh chopped parsley or arugula, slivered pearl onions and even some drizzled honey. Then slice the differently topped bagel into thin strips. About three 'strips' per half bagel. Mix and match 'flavors' of bagels for a treat any guest or family member will snatch up.
3. Fireside snack mix
This is easy. In a bowl, toss any or all of the following: peanuts, almonds, popped cereal, popcorn, low-fat kettlecorn, pretzels, spicy rice crackers, soy crisps, rye crisps, bagel chips, banana chips, tings or veggie booty. Then add the seasoning. Go sweet with a pinch of sugar or honey, salt and canola oil spray. Go spicy with salt, pepper, cayenne and olive oil spray. Or go smooth with a thick coating of canola oil spray and just a pinch of salt. Toss well. Make ahead and store in little grab baggies.
4. Thick cut potato slices and dipping sauces
Use either white or sweet potatoes. (I prefer sweet.) Cut into thick long 'fry' slices. In a plastic bag combine the slices, ¼ cup olive oil, 2 teaspoon salt, 1 teaspoon pepper, 2 teaspoon lemon juice. Shake-to-season the slices. Lay flat on baking sheet, bake at 425 degrees, until soft on the inside and crisp on the outside. Pair with spicy honey mustard, veganaise with chopped chives, melted veggie cheese fondu, or lemon zest infused olive oil.
5. Pita-dilla
This is like a quesadilla, only using a pita. Melt in the microwave about 2-3 cheese (or soy cheese) per 1 pita. Cut into triangles. Drizzle with olive oil and garnish with thickly sliced fruits and veggies. The muncher can add the fruits and veggies to the pita, or eat them on the side. (Drizzle lemon juice on cut fruit if setting out at a party.)
6. Bean-There, Dipped-That Nachos
In the microwave, heat some canned vegetarian black or refried beans. Pour into a serving bowl and top with 1 slice melted soy or traditional cheese and freshly chopped cilantro. Along side the bean dip prepare a large plate of blue or yellow corn tortilla chips. On the chips, drizzle olive oil, add sliced mushrooms, jalapeños, black olives, chopped white onions, and of course some cheese of your choice (the healthier the better). Microwave chips on plate for 25 seconds. Top with fresh diced tomatoes, avocados, cilantro and some cayenne for spicy nachos. A dab of vegan or traditional sour cream can be added on side as well.
7. Cran-Cheese Bagels
Too easy. Add a layer of smooth cranberry sauce/chutney to a traditional cream cheese bagel.
8. Maple-Almond Butter American Toast
Toast fresh sliced french bread. Add a drizzle of maple syrup and a slathering of almond butter. Pair with fresh sliced honeycrisp apples. A dash of cinnamon adds a nice aroma.
Remember that snacks shouldn't be your main source of nutrition. You can always munch a big green salad or a bowl of winter stew to give yourself a healthy boost of nutrition to get you through a busy day.
*top photo: skillet 'apple turnover' snacks