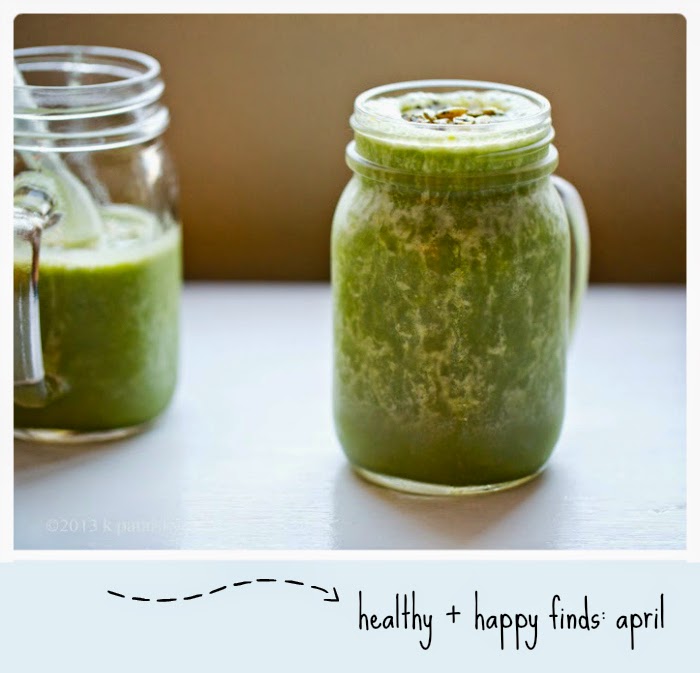 The internet is all about sharing. We do it on social networks and pretty much every website has a million share tools. Well in the spirit of sharing I am reviving an old monthly series here on HHL, simply called, "Healthy + Happy Finds" aka link-spiration.
Sharing is Caring. I'll share recipes (mostly) and a few other links I spot around the web. This is only a teeny-tiny, extra small slice of the yummy recipes and inspiring stories I find online, but a slice is nice for one serving.
So grab a fork and dive into this internet deliciousness. (I must be hungry for pie with all those slice metaphors.)
Healthy + Happy Finds Volume 1, April starts now!..
Contents: 1. Around the Web + 2. My Parade Magazine Round-Ups
1. Around The Web – I find most these recipes from the content on my other website FindingVegan.com – and my other fave blogs.
These Easter perfect Vegan Raw "Cadbury Eggs" by Fork and Beans
This insanely gorgeous Avocado Chickpea Pesto Sandwich by Two Peas and Their Pod
The color of this Peanut Butter Jam Blueberry Protein Smoothie by Crazy Pants Cookin'
My Easter Smoothie! This is my favorite way for kids (of all ages) to play with "dying" anything over Easter. Color layer smoothies!
This Almond Carrot Soup with Roasted Chickpeas by Keepin' it Kind
Holiday kitchen-ing.. 40+ of my Easter recipes.
This bowl-ful of YUM, aka Teriyaki Rice Bowl by Yup, It's Vegan
THESE Jalapeño Poppers with coconut bacon from VeganYack Attack
This creative Sweet Potato Club by Connoisseurus Veg
This peanut butter bliss Peanut Butter Cup from Vegan Mother Hubbard
Thai-Stuffed Sweet Potato Skins by Floating Kitchen
Puppy Hope. This video puppy story of sadness and then HOPE. Story by Hope For Paws. Shared by my friends Whitney, EcoVeganGal and Jason Wrobel.
Bunnies. For Easter season, or any day, I love my friend Cat's Eat More Rabbit Food tees + tanks. I own a few. Fun colors for spring!
Eco-Friendly Toy. These Little Shirties plush toys made from upcycled fabrics and assembled in the USA. I bought one for my niece! Winston the Whale!..S o cute.
Fun. In random silly news, Full House, the reunion show, might be happening. So YAY to that. 90's teen here.
Silent Auction for the Kitties. I mentioned in my last post (which is a $250 WellScent giveaway!) that I am planning a book party to launch Healthy Happy Vegan Kitchen! While the venue will ot fit a "general public" style event, I would love to have a few readers there, so be sure to email me if you are interested in coming! And I am organizing a silent auction to benefit Alley Cat Allies, as a tribute to all the kitties in my life and in my office who have helped me make my cooking + blogging life such a joy. I mean, my cats are my only co-workers! So if you know a brand or are a brand who would like to donate something to the silent auction (over $40 in value, must be vegan) please email me at kathy at lunchboxbunch dot com. 100% of the proceeds will be donated.
Magazine Feature. I am so happy to be featured in an 8-page spread Welt Vegan Magazin, the largest vegan magazine in Germany.
CR Interview. And probably my most favorite link is this story I shared over on Gena's Green Recovery series, for her amazing website ChoosingRaw. Pic from the article .. me in Rome eating vegan gelato.
2. Parade Magazine – Some of you may have noticed that I have started writing weekly for Parade Magazine's CommunityTable website. I am SO happy to be bringing vegan recipe roundups to that website. So please check out my posts. bloggers: I feature round-ups of bloggers who submit to Finding Vegan, so if you would like to possibly be featured in one of my round-ups – register at Finding Vegan and join our blogger group.
My Parade Posts – spring highlights
22 Spring-y Treats for Easter (pics by Radiant Rachels, Vegan Richa, Me, Win Win Food)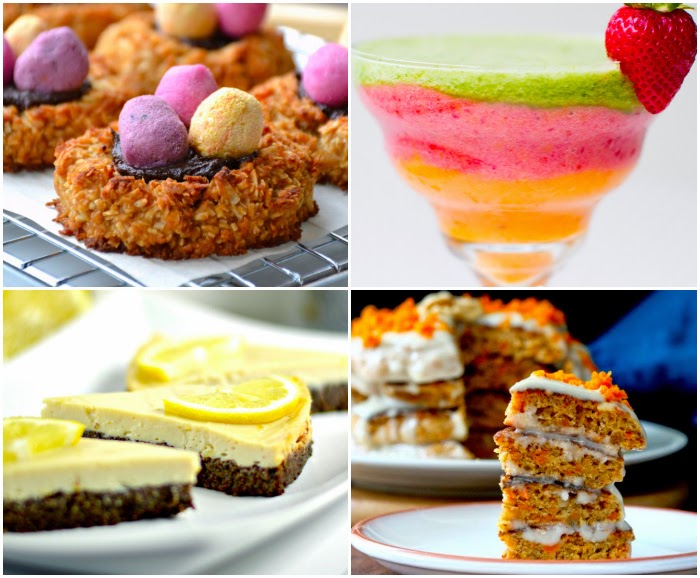 55 Amazing peanut Butter Lovers' Recipes (pics below: Namely Marly, Soul Fresh, Blissful Basil, She Likes Food)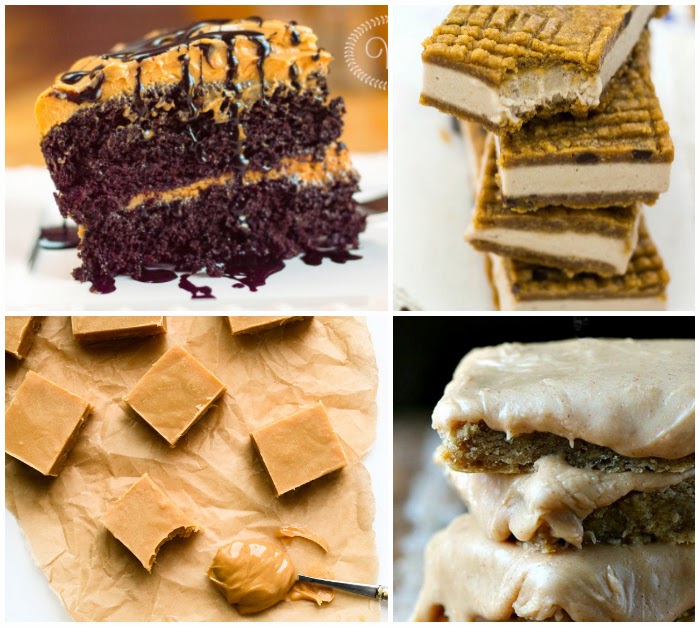 17 Spring Green Recipes to Crave (photos: me)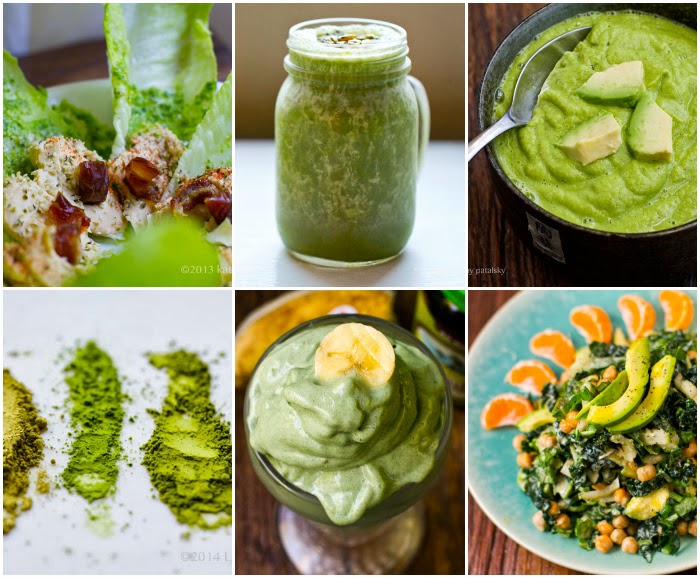 18 Nourishing One-Bowl Wonder Meals (photos: me)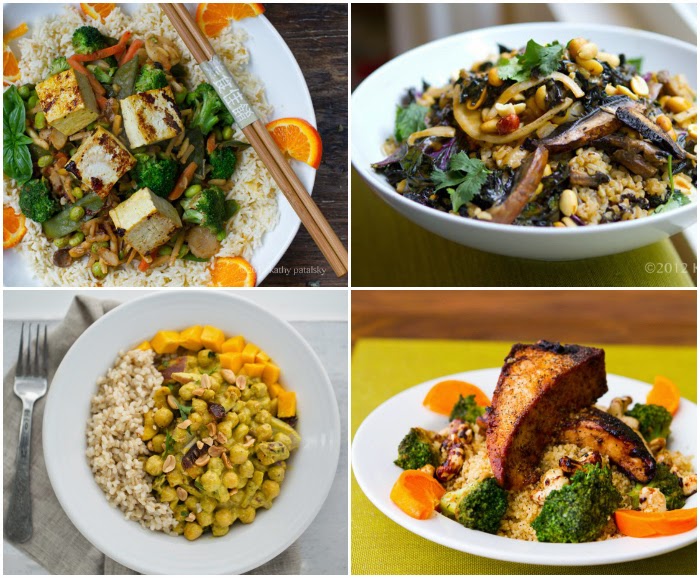 So what has been on YOUR radar this week? I would love to hear some of your internet finds on your own site or sites that you visit. Happy spring everyone!

#wellness – And lets finish with a stroll!..