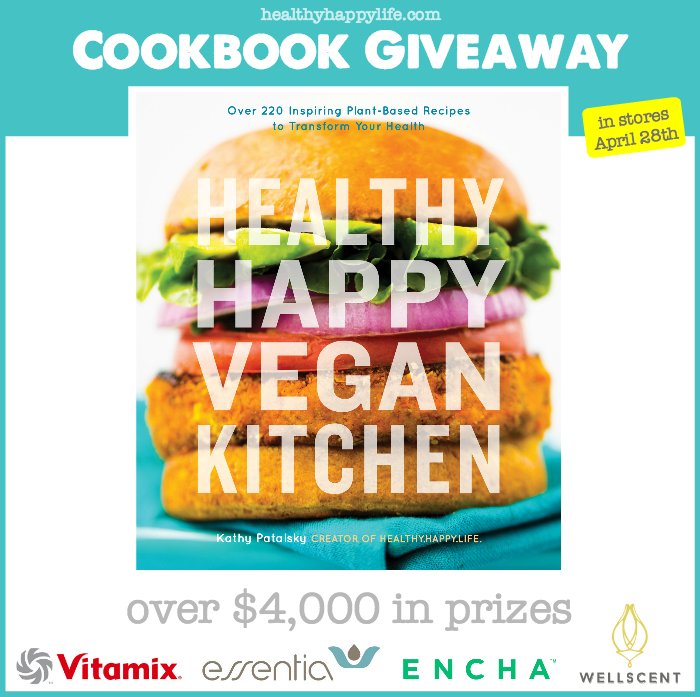 Well today is a fun day. An exciting day. For me and for you! Today I am announcing the amazing bloggers who are participating in my Healthy Happy Vegan Kitchen Blogger Cookbook Tour, as well as all the details on my BIG cookbook giveaway with over $4,000 in prizes.
HHVK Giveaway. To celebrate my cookbook launch, I wanted to put together a giveaway to thank you guys for supporting me through the years, and to celebrate this book. I know only five of you will win a prize, but I hope you know that I wish I could award you all these wellness-infused prizes. You are all amazing, wellness, superfood, vegan recipe superstars to me.
So for this giveaway I went to a few of my favorite brands and asked them to bring their A game. And they did! Five winners, five epic prizes. From a Vitamix to a full year of matcha happiness, an Essentia shopping spree and more. So without further chatter, lets kick off the tour + giveaway today!..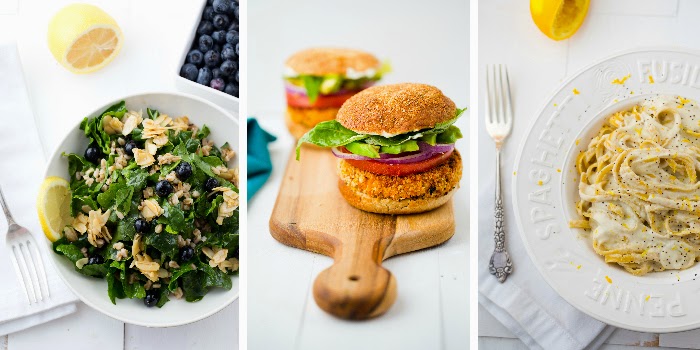 5-18-15 UPDATE And the Winners Are!!… Thank you to everyone who entered, 7200+ entries! Winners are announced in the video — I have emailed the winners today, so check your email. Congrats! And stay tuned for more amazing giveaways here on HHL. (And below, in this post, check out the blog tour for my cookbook – featuring some of my favorite bloggers.) Thank you for supporting my new cookbook!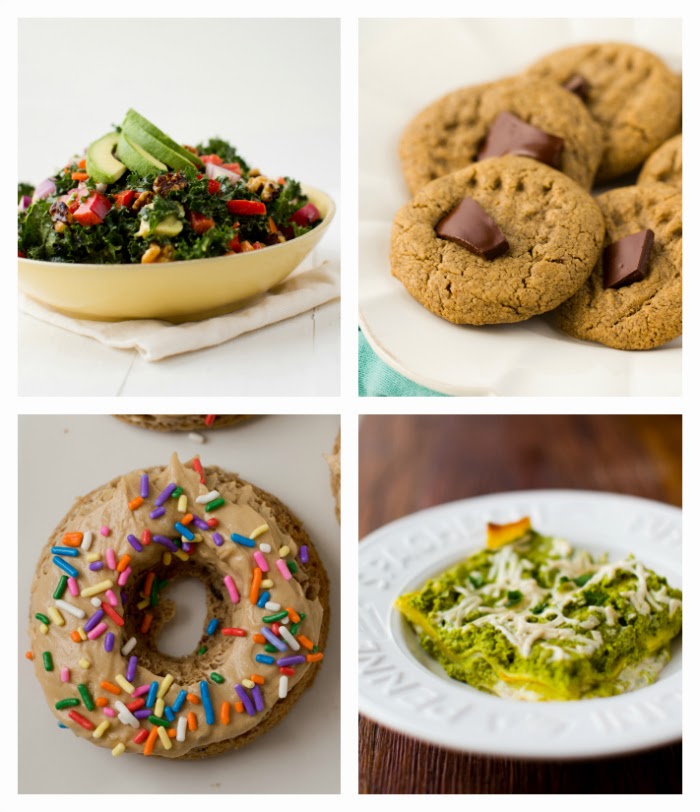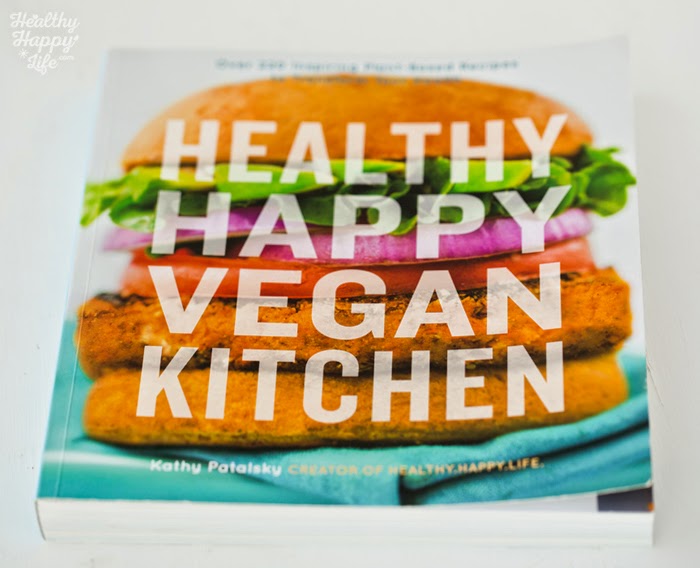 Order Healthy Happy Vegan Kitchen today. (HHVK will be in stores April 28th, so you only have two weeks left to claim my jam-packed free pre-order bonuses. details.)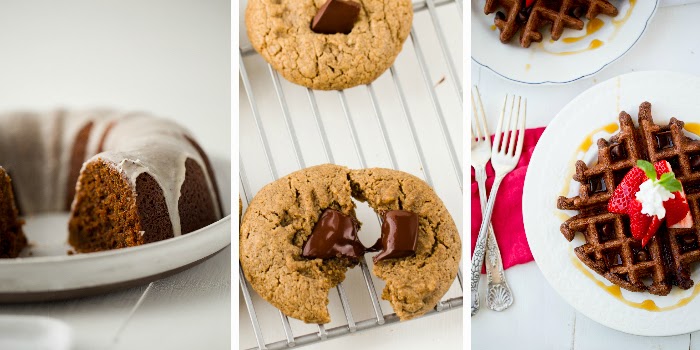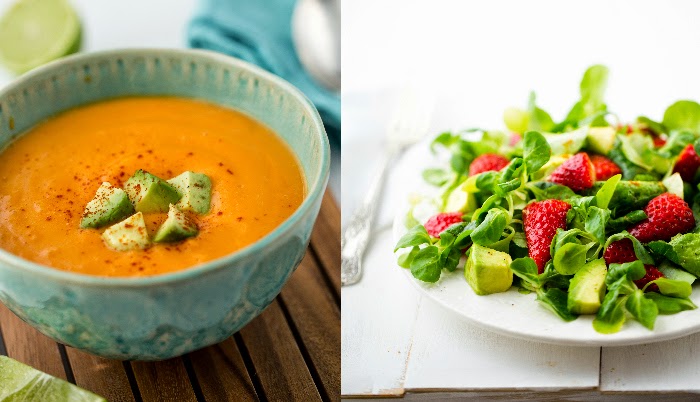 This just might be the finest vegan cookbook of 2015—gorgeous food photos plus superior design & production quality. http://t.co/RM7y7zvMVO— Vegan (@vegan) September 14, 2015
HHVK Giveaway — $5,000 Giveaway— ENDED (prize details bottom)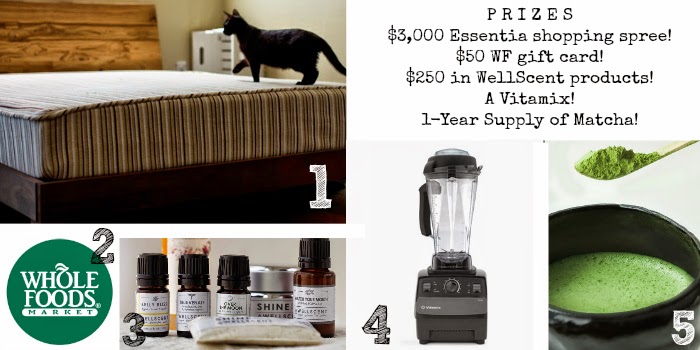 Enter the Giveaway at the Bottom of this Post .. but first, meet my cookbook tour bloggers.
Healthy Happy Vegan Kitchen Cookbook Blog Tour Line-Up
Meet the Bloggers! Over the next month you will see blogposts featuring my new book on these amazing websites. My sincerest gratitude to all these talented content creators. And since they are inviting me onto their blogs for a blogpost – or video channel – I want to take a few minutes to write a few personal words about these inspiring people and their blogs, and link to a few of their amazing projects and posts. So take a vegan-inspiration break and browse these fantastic vegan-friendly blogs. Psst.. You can also gain extra entries in the giveaway by coming back here each day and browsing these bloggers websites – see the giveaway widget for details!

When the bloggers HHVK blogposts pop up, I will link to them here so you can follow their reviews.
Cara Reed of Fork and Beans. I am slightly obsessed with Cara's website. I mean anyone this creative is worth being obsessed with. I finally met Cara this past year and she is as warm and lovely as you would expect her to be. I think I realized Cara was crazy-genius-talented when I discovered that she DIY-ed my favorite (non-vegan) childhood cereal, Lucky Charms. Amazing! Recipe to check out: Gluten-Free Vegan Lucky Charms
Leslie Durso of LeslieDurso.com. I first discovered Leslie when she tweeted something about eating vegan food at the fancy, critically beloved, Scarpetta restaurant in Beverly Hills, and I knew I had to meet this girl. Leslie is gorgeous, talented and an amazing girl. She regularly teaches vegan cooking classes as Whole Foods and has a website filled with dreamy recipe delights like these fajicos. I was so excited to finally meet Leslie this past year! And her Finding Vegan gallery is gorgeous. Leslie recently launched an amazing company called Little Shirties, featuring plush whales that are made using upcycled fabrics! I purchased one for my niece and she LOVES it. Check it out: Little Shirties
Dreena Burton of Plant-Powered Kitchen. If there is anyone who knows a thing of two about cookbooks, it is Dreena. Her cookbook Let Them Eat Vegan is a must have. I cannot wait to feature another one of her upcoming cookbooks here on HHL next month. And other amazing things from Dreena: Her plant-powered families Facebook group! And of course her upcoming book: Plant-Powered Families! Dreena's cookbook announcement here on her blog. Recipe to check out: Warmly Spiced Quinoa Chickpea Stew
Blog Tour: "You can count on Kathy to bring striking, vibrant food photos to every post. She captures the beauty that is vegan food – its vitality and abundance!" – Dreena, Read Dreena's full review of HHVK
Marly of NamelyMarly. Marly and I have never met but I swear we are soul sisters. Marly offered me one of my very first "blogger interviews" years ago and we have been corresponding ever since. Marly has an entire database of super interesting "name interviews" that you will love browsing. Marly has simply genius recipes with gorgeous photos. I am so happy that she submits them to Finding Vegan! Marly has also started her own "foodie" podcast called the Chopped Podcast and has started her own blogger conference, ChoppedCon. WOW, right?! Recipe to check out: Avocado Jalapeño Grilled Cheese Sandwich
Blog Tour: "I have a lot of cookbooks in my house, but this one is sitting proudly on my kitchen counter. There's something about seeing that bright, beautiful cover with the big, happy print that just makes me smile." – review
Melissa of MyWholeFoodLife. I discovered Melissa via her amazing blog submissions to Finding Vegan and I love her website and story. She recently wrote the cookbook DIY Nut Milks, Nut Butter's and More. Her website is such a great resource for anyone looking to make a transition to a healthier, whole foods life! Recipe to check out: Zucchini Noodles with avocado pesto
Blog Tour: "These cookies were seriously good. They didn't even last a day in our house." – Melissa, Read Melissa's Full Review of HHVK
Ashley of Blissful Basil. I adore Ashley's website. She consistently turns out beautiful, inspiring vegan recipes. I am so happy that I discovered her via her submissions to Finding Vegan! Recipe to check out: this gorgeous Raw Kiwi Berry Tart
Blog Tour: "One of best kale salads I've ever tasted. The dressing. Oh the dressing. I have no words." AND "The recipes are enticing for both their deliciousness and ease, with fuss-free methods and welcoming ingredients. Whether you're vegan, vegetarian, or looking to incorporate a few more plant-based meals into your life, you'll find a special, frequently-visited spot for this cookbook in your kitchen." – Ashley, Read Ashley's Full Review of HHVK
Emily of This Rawsome Vegan Life. I featured Emily in my Veggie Girl Power series a few years ago because I was so impressed with her gorgeous vegan recipes. She has since then released two beautiful cookbooks, Rawsome Vegan Baking and 100 Best Smoothies, Juices and Healthy Snacks. Recipe to check out: Strawberry Cashew Cream Cake
Blog Tour: "Yum. Couldn't stop eating this." – Emily on my spicy soba noodles recipe, read her full HHVK review
Richa of Vegan Richa. Richa turns out gorgeous, inspiring, I-need-to-make-that recipes on a regular basis. I am so happy she submits to Finding Vegan so I can keep up with her posts! Her cookbook, Vegan Richa's Indian Kitchen is a must have for any vegan cookbook collection. Gorgeous food, photos and website! Recipe to check out: These genius DIY vegan nacho cheese slices
Blog Tour: "Kathy's vibrant photos always draw me in. This book is full of the same colors, enthusiasm and fun that is Kathy. The recipes are easy, delicious, fuss-free, and use ingredients that I generally already have. You can use the book for daily meals or to impress a crowd." – Richa, Read Richa's Full Review of HHVK
Angela of Oh She Glows. Angela is one of the most popular vegan bloggers on the internet, and for very good reason. Her simply beautiful recipes and food photos are paired with inspiring life stories and more. I love Angelas blog so much and I have been so happy to get to know her a bit via email these few past years, and I cannot wait to finally meet her in person one day! Angela's first cookbook, The Oh She Glows Cookbook, literally made my jaw drop it was so gorgeous. Constantly impressed and inspired by this wonderful vegan queen. Recipe to check out: Crowd-Pleasing Vegan Caesar Salad
Blog Tour: Check out my HealthyHappyVeganKitchen interview on Angela's amazing website.
Mckel Hill of Nutrition Stripped. McKel runs a gorgeous website that overflows with healthy delicious inspiration. Her shiny, sunny, smart nature shines through in her blogposts and I love browsing the gorgeous food photos on her site. Gorgeous, gorgeous blog! Recipe to check out: Southwest three bean dip
blog tour: "She has great recipes, very fun healthy twists on classic comfort foods made completely meatless. .. her book is full of inspiring meals to make meatless or even with some flexibility." – review
Tess Masters, aka The Blender Girl. I am pretty sure anyone who loves smoothies has heard of Tess, aka The Blender Girl. I was so excited to finally meet her this past year and absolutely adore her. Not only is she crazy-amazing talented as a chef, but she is one of the most inspiring and supportive people I have met in the blogosphere. She is a powerhouse author that I am so happy to call a friend. And if you do not have it, check out her amazing book: The Blender Girl Cookbook — and also her smoothies App! Recipe to check out: Banana Coconut Chia Pudding
blog tour: "Kathy opens the book by sharing her story and all of her favorite kitchen tools and pantry staples to make the recipes really accessible and doable for everybody. I particularly love Kathy's Ten Tips For New or Test-Run Vegans and her Ten Tips For Wellness. Then, the book is just chock-full of wonderful recipes which are broken into courses: breakfast; bowls; appetizers, sides, snacks, and party platters; entrees, sandwiches, burgers, soups, veggie sides, salads, kids recipes, desserts, cakes, bakery items, and then menus the whole family can enjoy." – Tess, TheBlenderGirl, full review
Kristy of Keepin' it Kind. I met Kristy over a year ago after ogling her gorgeous website from afar. Not only is she uber talented, but she is a super sweet friend who I am so happy to have connected with. And I love that I get to share all her amazing recipes when she submits them to Finding Vegan! Her first cookbook, But I Could Never Go Vegan, is simply stunning as well. Recipe to check out: Sweet Potato Chickpea Bowl
Blog Tour: "For fellow fans of the blog, Healthy Happy Vegan Kitchen does not disappoint. Full of inventive, drool-worthy, and approachable recipes, stunning photography, and Kathy's positive energy, this book is bound to become a new vegan kitchen staple. Her tips on veganizing your kitchen and how to be healthy and happy outside of the kitchen will make this the perfect resource for both long-time vegans and the newcomers." and "Sure enough, the Sweet and Spicy Peanut Sauce is so luscious and delectable, I wanted to eat it by the spoonful rather than pouring it over noodles, but I'm glad I persevered and followed the recipe by adding the simple sauce to the cooked noodles and topping with fresh veggies, cilantro, sesame seeds, and peanuts." – Kristy of Keepin' it Kind — Read her entire HHVK review
Cat of Rabbit Food for My Bunny Teeth. Love this girl. I was so happy to meet her a few years ago when we spoke on a panel together. Cat is one of the most creative girls I know. She is a super sweetheart as well. We share a love of acai bowls, Disneyland and beachy living. Cat created THE wildly popular T-shirt line for her "Eat More Rabbit Food" tees and tanks. Recipe to check out: Banana Nice Cream + Vegan Chocolate Shell
Talia of TaliaFuhrman. What a sweet, creative and talented girl Talia is! I adore browsing her website which features recipes, beauty tips and life inspiration. She is quite the brilliant poet, I have found from following her on social media. Her thoughtfulness shines through on her blog and I am so happy to have met this lovely lady. Recipe to check out: Chocolate Chip Banana Bread
Megan of MegUnprocessed. Megan is a super talented lady. Not only is she a brilliant TV producer, but she still finds time to posts delicious recipes to her beautiful blog. She has even taught cooking classes at Whole Foods. Amazing! I was so happy to meet Megan this past year, as she is such a sweet girl who I am so thrilled is able to participate in my blog tour! Chcek her blog out and give it some love. Recipe to check out: Dragon Fruit Chia Cream Parfait
blog tour: "If you're wanting to get more acquainted with the plant-based diet or looking to expand on recipes, this book is for you. It's literally great for everyone. As Kathy states, it's for "new vegans, savvy long-time vegans, non-vegans, part-time vegans, wannabe vegans, and even "I will never be" vegans. It has recipes that even the meatiest of meat eaters will enjoy!" – review
Cobi Kim of Veggietorials. I was so happy to finally meet the genius behind one of my fave YouTube channels. Cobi is ridiculously creative and talented in the kitchen, and in the video editing room! I will never forget the first time I watched her Sticky Buns video and was blown away by the creativity, fun, yumminess and joy in this one recipe video. It was such a joy to work with her on our 12 Days of Christmas Giveaway this past year. Video to check out: Sticky Buns
Gena Hamshaw of Choosing Raw. You guys probably already know how much I love miss Gena. We first met at a wellness blogger summit, a good few years ago and have been close ever since. Over the years, we have grabbed brunch at Le Pain, filmed silly videos, met up at vegan events and even spent a fun day in Disneyland. Gena is my go-to girl on all things related to self esteem, body image and vegan nutrition. She is a beautiful writer and story teller and her recipes are fabulous and accessible. Her first book, Choosing Raw, is a valuable collection of recipes to fit just any busy schedule. Recipe to check out: Chocolate Avocado Cupcakes and Frosting
Blog Tour: "This collection of recipes has it all: accessibility, flavor, foolproof techniques, and so much heart." and "I've always hoped that Kathy would publish a collection of her favorite recipes. Kathy's new book, Healthy Happy Vegan Kitchen, has far exceeded my already high expectations." and "As you can see, all of the food in this collection is bright and beautiful. The recipes are also really easy to prepare; Kathy understands that a lot of folks don't want to spend endless time and energy making food, and she's developed streamlined recipes to help make her readers' lives easier." – Gena, read her full review here
Jackie Sobon of Vegan Yack Attack. Jackie had been submitting delicious recipes to Finding Vegan for a while when I started to really get curious about who this genius person was. I am so happy to have finally met Jackie this past year. She is kind of one of the coolest blogger chicks I know. Her laid back personality is such a welcome addition to basically ever social situation. Not only is she hilarious and fun, but she is super warm and friendly. If you want to ogle some gorgeous food photography and get excited about food, Jackie can deliver. Recipe to check out: Artichoke "crab cakes" with sriracha tarter sauce
Whitney of EcoVeganGal. I came accross Whiney's YouTube channel a while back and was in awe of all the amazing lifestyle content that she packed into one spot! What an amazing resource and valuable place to connect with other vegans. Whitney is one of the most open vegans on YouTube that I can think of. And her openness, thoughtfulness and vulnerability is truly a beautiful thing. She is such a kind hearted friend with some serious girl power skills. I loved collaborating with her on our 12 Days of Xmas series. Video to check out: 5-Minute Natural Makeup
Kiersten of OhMyVeggies. I follow this amazing website via the gorgeous posts they submit to Finding Vegan. What an amazing collection of recipes and inspiration on this one multi-contributor site! Recipe to check out: Ultimate Vegan Taco Salad
Blog Tour: "Many of Kathy's recipes are creative takes on classic dishes. They're not just "hey, I took a lasagna recipe and replaced the ricotta with tofu—now it's vegan!" This Lasagna Verde recipe takes traditional lasagna and makes it into something completely different. Tomato sauce is replaced with a spicy jalapeño pesto and thinly sliced tofu is swapped in for the protein. And then there's the Vegan Cashew Ricotta, which adds rich, creamy layers between the pesto, noodles and tofu." – Kiersten of Oh My Veggies, full review
Erin of Olives for Dinner. Erin was one of the very first bloggers to submit to Finding Vegan, her gallery. I remember because she was one of the first who blew me away with her gorgeous recipes and inspiring food. I was so happy to finally meet her this past year! It is so cool meeting people who you already feel like you know. Recipe to check out: Jackfruit Soft Tacos
Blog Tour: "It's the kind of cookbook that you are actually going to use again and again, because the recipes are not only simple and doable, but also filling, affordable and accessible." – Erin, Olives for Dinner, review
Shelly and Fran of Cookbooks365. I adore this resource for cookbook lovers! And I am so excited that they will be a part of this tour. A great recipe they featured: Vegan Strawberry Ice Cream
Brian of The Sexy Vegan. What a talented, friendly and fun guy Brian is! I was so happy to meet him at an event this past year. He shares delicious looking food all over his blog and social pages on a non-stop basis, so you really do want to start following him for fun and inspiration. Check out his two cookbooks: The Sexy Vegan Cookbook and The Sexy Vegan's Happy Hour at Home. He also hosts The Sexy Vegan radio show. Recipe to check out: Wonton Soup
Amber of Fettle Vegan. Another vegan blog I love! I was so happy to meet Amber this past year, she is a sweetheart and super talented, obviously. Just check out her blog, filled with delicious recipes and fun commentary. Recipe to check out: Chickpea Scramble Breakfast Sandwich
Blog Tour: "We're so visual, and its clear that a content page like this is very attention grabbing…great idea! I also love the simplicity of the recipes in this cookbook. Most of the recipes are a vegan take of a healthy, classic, or favorite recipe, the perfect cookbook for showing that veganism is accessible and do-able for anyone. Some of the recipes we can't wait to make? Sweet Potato Pistachio Cakes, Pesto Chickpea Bowls, Creamy Cashew Pot Pie, and Peanut Butter Brownies. YUM!" – Amber, FettleVegan (review)
Heather of Sunday Morning Banana Pancakes. I adore Heather's website. It is gorgeous! It is always filled with the most delicious recipes and photos and she is such a sweet girl with amazing story of healing. I am so so happy to have her on this tour. And I am so thrilled that she has been a long time submitter to Finding Vegan, her gallery here! Recipe to check out: Sweet Potato Black Bean Quesadillas
Sophia of Veggies Don't Bite. This super sweet lady is a firecracker. I simply love chatting with her about just about anything. She has a beautiful blog filled with family-approved vegan recipes. She also created these genius overnight oats jars that you can buy on her site. I am also happy she is a Finding Vegan submitter! Recipe to check out: Buffalo Chickpea Burger
blog tour: "Holy wow! One word, GORGEOUS. First off, the colors are insanely awesome. My blog colors are very similar so I may be a little partial…LOL! But who doesn't love bright fun colors? They just make you happy looking at them! Second, the cover of the book is this picture of an absolutely beautiful burger. " – review by Sophia
Rika of VeganMiam. I was so happy to interview Rika as part of my Veggie Girl Power Series because her blog is so amazing. Filled with gorgeous travel photos and inspiring recipes from around the globe, you will love browsing her content! And what a sweetheart she is. And her Finding Vegan gallery is gorgeous. Recipe to check out: Japanese Kobucha Curry
blog tour: "I look forward to returning to my kitchen next month, with proper appliances and a stocked pantry, to further explore Healthy Happy Vegan Kitchen. Maple Bar Baked Donuts, BBQ Peanut Burgers, Sweet Potato Veggie Burger with Avocado, Fiesty Corn Cake Bean Balls on Tomato Moons, Lemon-Pepper Fettuccine Alfredo, Vegan Clam Chowder, Chipotle Sweet Potato Soup with Avocado, Gingerbread Bundt Cake with Vanilla Bean Coconut Glaze, and Peanut Butter Brownies all sound ridiculously tempting. " – full review
Brooke of Cheeky Kitchen. Oh I love miss Brooke. Long ago, at a blogger summit far far away we connected and have been friends ever since. She is one of the most amazing story tellers I know and her articles online involving life, family, marriage and religion are simply genius. I am so happy to have this crazy talented lady in my life. And her blog is gorgeous. Though she is not vegan, she has plenty of family-approved vegan recipes. And I was so happy to contribute to Brooke's vegan printables. Recipe to check out: 10-Minute Vegan Breakfast Burritos
Chloé of GirlieGirlArmy. Oh I love this super mama, eco-savvy, gorgeous, kind, powerful girlie girl. I have been following Chloé's website for the longest time ever. She was one of my first fave "vegan lifestyle" websites. I didn't know anything about vegan fashion until I found GGA! It really helped me transition my wardrobe into being a vegan-friendly one! I met Chloé a few years ago when I was living in NYC, and she was presenting on a panel about women and branding. She was instantly one of the warmest and kindest people I have ever met (without actually knowing her first!) and I have been a Chloé fan ever since. She has built such an amazing GGA world and I hope everyone checks out her site and subscribes to her amazing newsletter. I love it. Recipe to check out: Veganized 100-layer lasagna

Colleen Patrick Goudreau of Joyful Vegan. Colleen is one of the most talented vegan speakers and authors I know and I am so very happy that she is part of this tour. If you have never seen Colleen speak, you need to watch this video and be amazed. She rocks. And her cookbooks are completely must-have items for any vegan cookbook collection. Recipe to check out: Kitty Smoothie Photo Bomb (not a recipe, but really cute!)
Heidi of BloggerBabes. If you do not know about blogger babes, and you are a blogger – check it out! I love this group of women, founded by my friend Heidi. I am super excited to be working on an interview for BB about how I turned my blogging career into a book deal. I am so impressed with this brand and I am super happy that I am collaborating with Heidi on my upcoming book launch party as well. Check out the BB blog: Blogger Babes.
Blog Tour: My interview on "10 Tips for Blogger Who Want to be Book Authors."
Katie Higgins, Chocolate Covered Katie – I love Katie's fresh, fun and delicious blog and book. I was so happy she could share my book on her site! Blog Tour Post
More to come! I have a few bloggers and websites that will be reviewing HHVK, still unconfirmed. But I will add them as they roll in!
* Giveaway Shipping Qualifications For Entry. Essentia, Whole Foods, WellScent and Vitamix prizes are open to USA and Canada. Encha Matcha is USA only.
Thank you to these brands: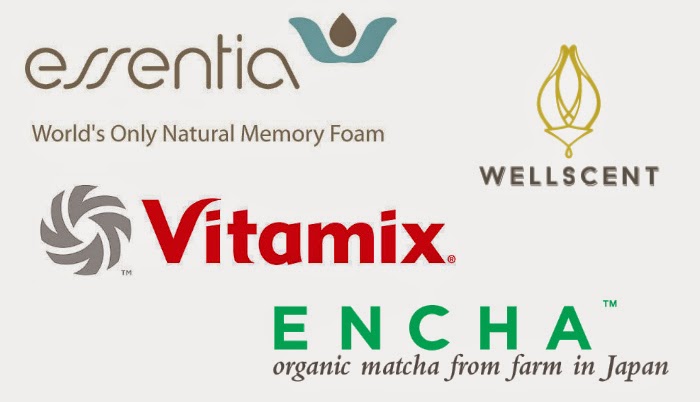 ps..Bloggers and Brands.. If you are a website owner and are review HHVK, please let mw know – I will try to include everyone's links at the bottom this post! Just tweet or email me your blogpost and I will add you. If you are a brand or blog with a large audience please email me for review/feature inquiries. I am also available for interviews. kathy at lunchboxbunch dot com. Thank you so much for your interest in HHVK!
* Just fyi, some of the pics in the collages are alternative shots of photos that appear in the book. I have so many shots and I love sharing more photos with you from the 'one shot' you will find in the book!
ended —- Prize One: Essentia. $3,000 Essentia Shopping Spree – use your $3,000 credit to buy anything in the Essentia store. From full-sized mattresses (including my favorite mattress I have ever owned) to pillows, a dreamy full body pillow, organic sheets, crib mattresses and even a pet bed! Give your cozy time a wellness makeover with this amazing prize! I have been sleeping on my essentia mattress for a year now and looooooove it. Read all about Essentia in my blogpost. (value: $3,000)
Prize Two: Vitamix. Win my favorite blender! The Vitamix 5200. This is my favorite blender on this planet. It is the one I use in my kitchen most often. I have tried just about every blender on the market and THIS one is my favorite. You will blissfully be able to blend everything from smoothies and soups to homemade nut butters, freshly ground flours and more. The results are fluffy, silky, and far above others blenders I have tested. I use this machine AT LEAST once a day. Usually 2-3 times a day. The black base comes with a 64-ounce container and standard 7-year warranty. (value: $449)
Prize Three: Encha Matcha. Win my new fave matcha! For a whole year! Win a one year supply of Encha Matcha – I recently discovered this new brand of matcha and fell in love with it! Not only is it super high quality organic matcha from Japan, but it has a very reasonable price tag for this level of deliciousness and quality. And after exchanging a few emails with the owner of the brand, I love the company. The owner is super passionate about matcha, and getting more people to drink less coffee and more matcha! And as a former coffee addict, I can totally applaud that goal. With this prize, you will be able to choose from its ceremonial-grade or vegan latte-grade pure organic matcha, to be delivered to your doorstep on auto-delivery, once a month, for 12 months. That is a very happy, zenergy-filled year! (value: $323)
Prize Four: WellScent. Win $250 in WellScent Essential Oil Products – (products: watch your mouth, belly bliss, glow, sparkle, shine, smile, protect) – I recently ran a featured blogpost with WellScent and discussed how my wellness life has changed since adding their essential oil products to my routine. So I was super happy when the owner Stacy, said she would be happy to offer another round of products for my cookbook giveaway. I am in love with the dental line as well as my essential oils that I now use daily. Belly Bliss, swoon. Details in my blogpost! (value: $250)
Prize Five: Whole Foods. And since you guys know I spend way too much money at Whole Foods, I want to pay that forward and let YOU spend way too much at my favorite grocery store .. on me! I am buying the winner of this prize $50 in groceries. Talk about a healthy, happy, shopping spree! (value: $50)
Total giveaway value: $4,072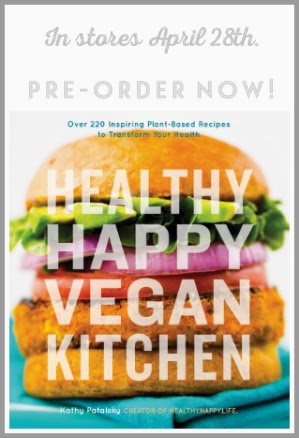 Disclosure: I am a Vitamix affiliate and any links to their products are via my affiliate account.