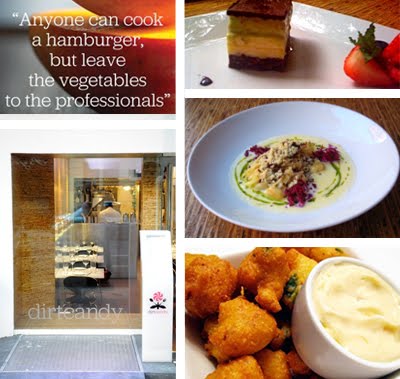 It's Dirt Candy time! This crowd-pleaser/vegan-friendly restaurant is so remarkable that it deserves its own segment in my Dining Out Vegan NYC Series. But don't take my word for it! Take the word of my non-vegan husband (Mr.HHL) – who will be guest blogging his review of DC later in this post. His one line proclamation about other restaurants compared to DC: "It's No Dirt Candy!"
*photo credit note: Dirt Candy montage pics from Dirt Candy website*
Eating Together. There's an old quote by John Donne, "…no man is an island.." Well I have a new quote, "No vegan eats alone." Eat and thrive, don't eat to isolate. Most special diet folks find themselves eating at mainstream restaurants quite often. Especially when dining out with friends, family and large groups. But no matter where I dine, or who I dine with, common ground can always be found in one thing: exquisite food. And it just so happens that exquisite food can indeed be vegan or vegetarian.
The classic vegetarian restaurant stereotypes leave a bitter taste in my mouth: cold blocks of tofu, bland lifeless veggies, boring flat-flavored veggie burgers, under-seasoned everything, fried-nothing. But I have to toss back my head and laugh at this veg-restaurant image. That's not a vegetarian restaurant, that's a bad restaurant!
So when anyone needs to be convinced that veg food can indeed be delicious food, here's what I do: squeeze them through the door of Dirt Candy and say: here, ya go! Chef Amanda can take it from here! Eat and believe.
Produce Section Bandwagon. The farm-to-table trend has been gaining huge momentum over the past few years with restaurants like Blue Hill and Jean Georges' new green-themed restaurant ABC Kitchen, which says it is "passionately committed to offering the freshest organic & local ingredients possible". But most restaurants don't go all-in when highlighting veggies as the main star of the show. Yes, they put local/organic/farm-fresh veggies on a high pedestal. But on the pedestal to the left of the veggies, is a big chunk of meat.
However, there is one restaurant who truly builds its menu from the dirt – up: Dirt Candy in the East Village, NYC. Dirt Candy is a rare-gem of a restaurant that serves creative, cravable: exquisite food. It just so happens that owner/Chef Amanda Cohen's perfect menu offerings are 100% vegetarian and vegan-friendly.
Impressive Eats. I promise, you can bring literally anyone to this restaurant (strict vegan, BBQ-rib-loving brother in-law, meat and potatoes dad, sometimes-vegetarian BFF) and they will walk away with a huge smile on their face and a feel-good skip in their step. Don't believe me? Think I'm exaggerating?
…Don't take my word for it, take the word of my husband, a non-vegan who loves an ice-tray of oysters, a smoked salmon bagel, wasabi-crusted salmon dish and even (on rare occasion) a Kobe burger slider. He has his fair share of "veggie issues" So when I dragged him to DC a little over a year ago, I had no idea to expect, but I never expected DC would become one of his fave places in all of NYC…
Guest blogger: Here's what my husband (Mr.HHL) has to say about Dirt Candy, and why out of all the amazing restaurants in NYC – he chose DC as his special birthday dinner this year…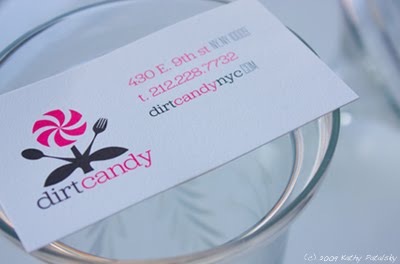 Dirt Candy, by Mr. HHL:
"Anyone can cook a hamburger, but leave the vegetables to the professionals" headlines the Dirt Candy web site. And from my experience, no one cooks vegetables like chef extraordinaire Amanda Cohen. And this year, I decided that my birthday dinner simply had to be at Dirt Candy.
NYC has many innovative restaurants such as Wylie Dufresne with his molecular gastronomy at WD-50 and MOMA's The Modern, whose name says it all. As a self-described foodie, I've dined at a good sampling of creative and classic NYC restaurants, most were remarkable, but the truth is, very few can touch Dirt Candy. I usually shun my veggies, but at this veggie-heavy restaurant I cleaned my plate.
DC, an intimate twenty seat restaurant, is one of my all time favorites. I love restaurants that reinvent food and Dirt Candy does just that. The standard "asparagus side dish" with some boring butter/lemon sauce drizzled on top — it's no where to be found.
After being seated at a table right by the kitchen actually, they are all right by the kitchen we started with two glasses of sparkling rose (Kathy's favorite). The wine list is somewhat limited, but every bottle is excellent and moderately priced. You can even order half-glasses, which is an innovative idea.
Chef Amanda quickly swooped over to us with two plates of steamy, hot Jalapeno Hush Puppies with creamy maple butter on the side. Amanda even already knew to give Kathy the vegan version, and me the standard version. It's quite a treat to have a meal that's so interactive with such a talented Chef. The Hush Puppies were a favorite of mine from our previous visit. Delicious, but I still wish they were spicier.
For the starter and entree, I decided to order whatever foods I disliked the most, trusting that I like everything from Dirt Candy. For the starter, I ordered the kimchi doughnuts with grilled watermelon radishes. Kathy had to talk me into straying away from the mushroom appetizer I had last time and loved. I've never really liked kimchi, but I just never had kimchi like this. Even the watermelon radish, which sounded frightening – I thought it was actual watermelon before Kathy clued me in – was delicious. I will now be substituting my "I don't like kimchi" statement, with "this is no Dirt Candy kimchi!"
The entree was a hard decision. While I loved the grits last time, I stayed with my theme of choosing a food that I do not normally like – so eggplant it was. And I ordered the vegan version of the Eggplant course, consisting of black olive fettuccine, eggplant jam, and pickled eggplants with a basil broth. I usually "hate eggplant", but I trusted that this eggplant dish would be "Dirt Candy" delicious. The dark green fettuccine noodles were better than any egg based pasta I've ever had. And the bright green, almost soupy broth blew me away. Kathy kept dunking her parsnip gnocchi into the fluorescent green broth, and remarking how amazing it was.
The restaurant atmosphere is cool, modern, intimate. It almost hums with its own low-frequency energy and life. DC seems to attract a sophisticated, artistic and worldy crowd of foodies – the chain restaurant crowd it is not.
For dessert I had the red pepper velvet cake with white chocolate and peanut ice cream and peanut brittle. It took my favorite standard red velvet cupcake to a new level. I wish Mrs HHL would let me order this as the starter! My cake was a creative masterpiece, but I have to say I was a bit jealous of Kathy's vegan mint chocolate ice cream bar. A few nibbles of the chocolate cookie crust and I was swooning.
In all of the meal courses at DC, you can just taste the high quality ingredients.
Even if you laugh at vegan and vegetarian food, you should try Dirt Candy. You can thank me later.
So Mrs HHL, when are we going back?
-by Mr HHL, aka Kathy's husband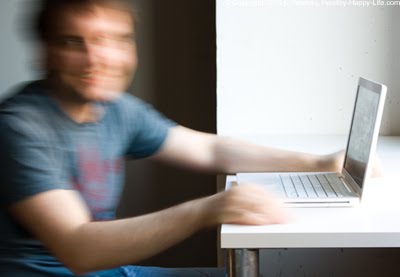 Dirt Candy
t. 212.228.7732
430 e. 9th st
NY, NY 10009
www.dirtcandynyc.com
twitter: @dirtcandy (last minute reservation openings)
facebook: Dirt Candy Fan
More About Chef Amanda Cohen/Dirt Candy:
MetroMixx Chef of the Year: Amanda Cohan
Veggie Girl Power Interview: Amanda Cohen
Star Chef Awarda: Amanda Cohen
Kathy's Dirt Candy Review
…Who looks at a red pepper and thinks, "Red Pepper Velvet Cake!" Amanda, that's who…love it.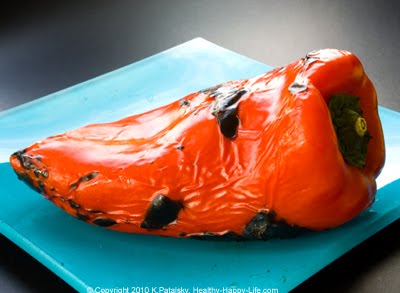 *Dirt Candy Food Photos used in montage image at top are property of Dirt Candy and Amanda Cohen (from Dirt Candy's website)*