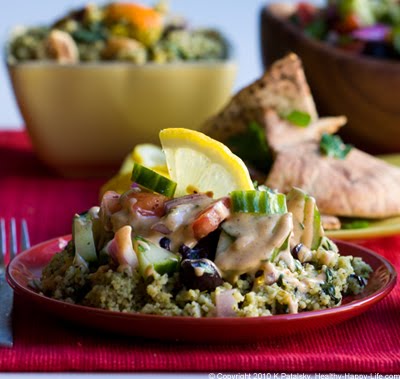 Close your eyes, breathe in the salty fresh sea air and grasp a one way ticket to the Mediterranean, via your salad bowl.
My vegan feast includes a Mediterranean Couscous with dried figs, citrus, spinach and parsley. As well as a Medi-Chopped Salad with crisp cucumbers, red onion, sliced kalamata olives and sweet tomatoes. The perfect salad topper for this feast: my sweet and zesty Creamy Tahini Dressing. Toast some pita, scoop some hummus and pour some sangria, this perfect-for-a-warm-spring-evening feast is easier than you think. Get my recipes…
The Inspired Flavors:
Citrus Fig Spinach Couscous: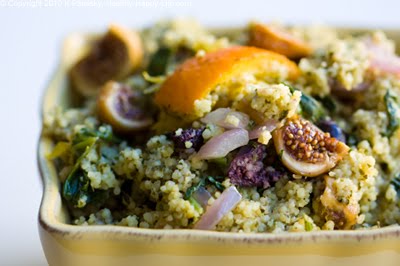 Pita and Lemon: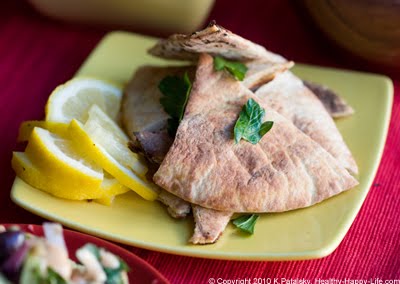 Creamy Raw Tahini Dressing: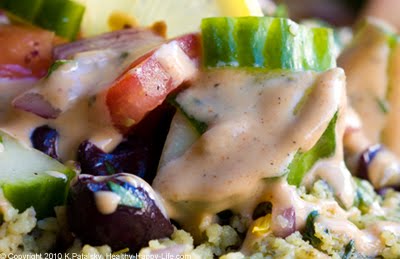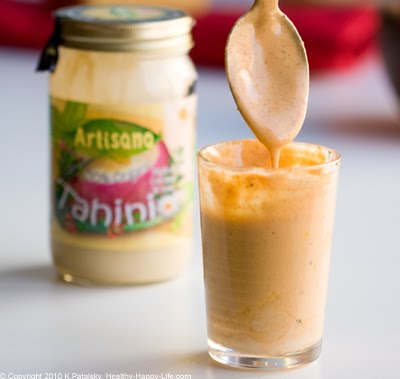 Medi Chopped Salad: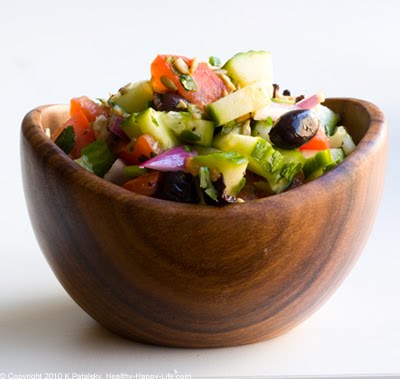 European Cucumber: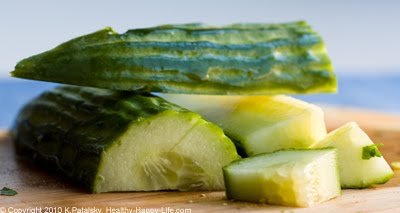 Side of Hummus: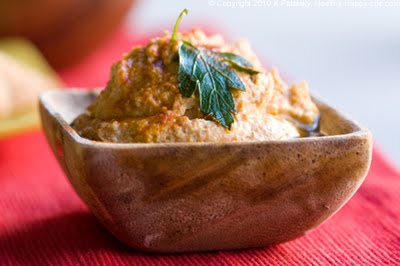 Let the Feasting Begin!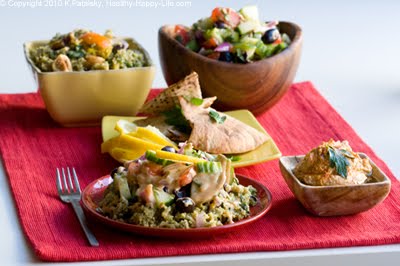 Pack a Pita and Eat!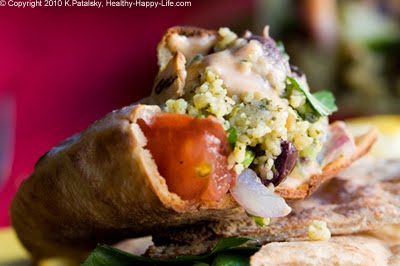 Greek? Italian? Middle Eastern? So where exactly are we travelling in the Mediterranean region for this feast? Well, nowhere specific to be honest. This is another fusion recipe. I won't call in traditional, but I will call it inspired.
I adore the authentic 'pita, hummus and falafel joints' in NYC. Places like Taim, Mamoun's and Ashkara have just about perfected these foods: falafel, hummus, tabouli salad, tahini sauce and pita. But my feast is a bit lighter, a bit more veg-inspired and doesn't include any fried components. So no falafel today. (Even though I love falafel.) But it's not necessary here. The fresh flavors in these recipes will leave you feeling zestful about life! And that's what Mediterranean-inspired means to me. Escape and indulge. Recipes…
Citrus Spinach Couscous
1 box Lemon Spinach Couscous, Casbah brand
OR 1 cup couscous and your own blend of spices
*prepared with 1 cup of water + ⅓ cup lemon or orange juice
Fold-in's:
1 cup spinach, chopped
handful parsley, chopped
Handful of calimyrna figs, sliced
1 teaspoon orange or lemon zest
1 tablespoon EVOO
½ red onion, chopped
pepper (salt to taste)
Chopped Medi Salad
½ red onion
¾ cup kalamata olives, pitted and chopped
1 medium tomato or ½ cup grape tomatoes, diced
2 cups European Cucumbers, triangle diced
1 cup parsley, chopped stems and leaves
1 lemon, squeezed
1 teaspoon lemon zest
optional: 1 tablespoon EVOO
pepper
Creamy Citrus Tahini Dressing
2 tablespoon RAW tahini
2 tablespoon lemon juice
2 tablespoon apple cider vinegar (see note if using non-raw tahini, or if you don't like an overly zesty vinegar taste)
2 tablespoon orange juice
¼ teaspoon paprika
1-2 teaspoon agave syrup
black pepper to taste
optional: cayenne for heat
NOTE: I use so much vinegar to cut through the pasty texture of RAW tahini. If this dressing is too vinegar-y for you, simply substitute 1 ½ tablespoon of vinegar with orange juice. If you are using NON-RAW tahini, you will simply need less acid liquid overall so only use 1 tsp-Tbsp of acv OR acv sub: OJ.
Directions:
1. Whisk together the tahini dressing. Set aside. Note: add more or less apple cider vinegar to modify consistency.
Raw Tahini: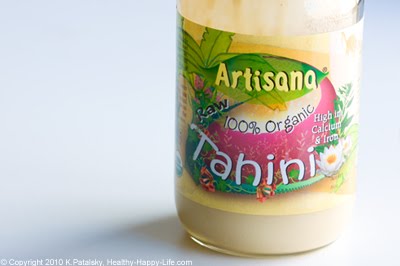 2. Couscous: prepare couscous from box or plain from scratch. When couscous is fluffed and warm, fold in the figs, zest, parsley, spinach, red onion and EVOO.
Couscous: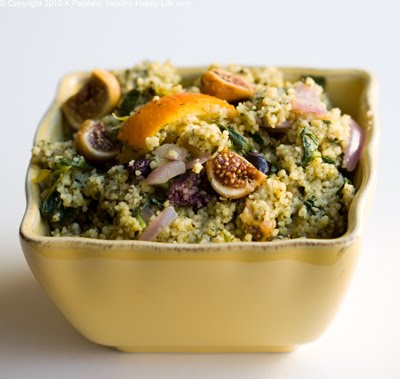 3. Chopped Salad: Prep your veggies. Toss with lemon juice and zest. Toss with optional EVOO as well. Set aside.
Cucumber: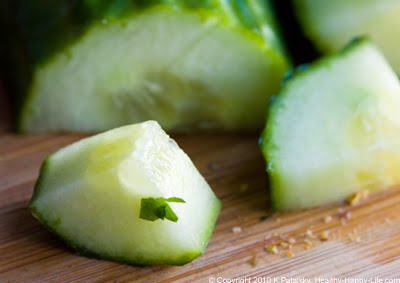 Medi Chopped Salad: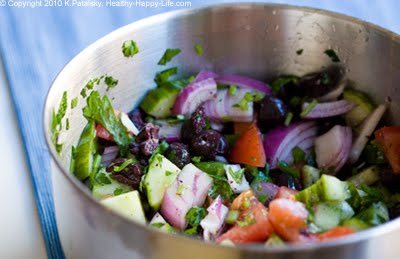 4. Plate your salad by layering a small amount of couscous on a plate. Spoon the chopped salad on top. Drizzle dressing.
Drizzle the dressing on top: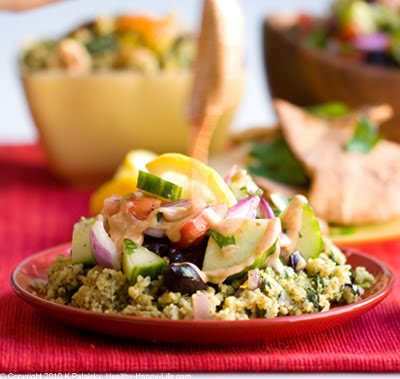 5. Serve with hummus and pita. Garnish with lemon sliced and chopped parsley. Plenty of black pepper.