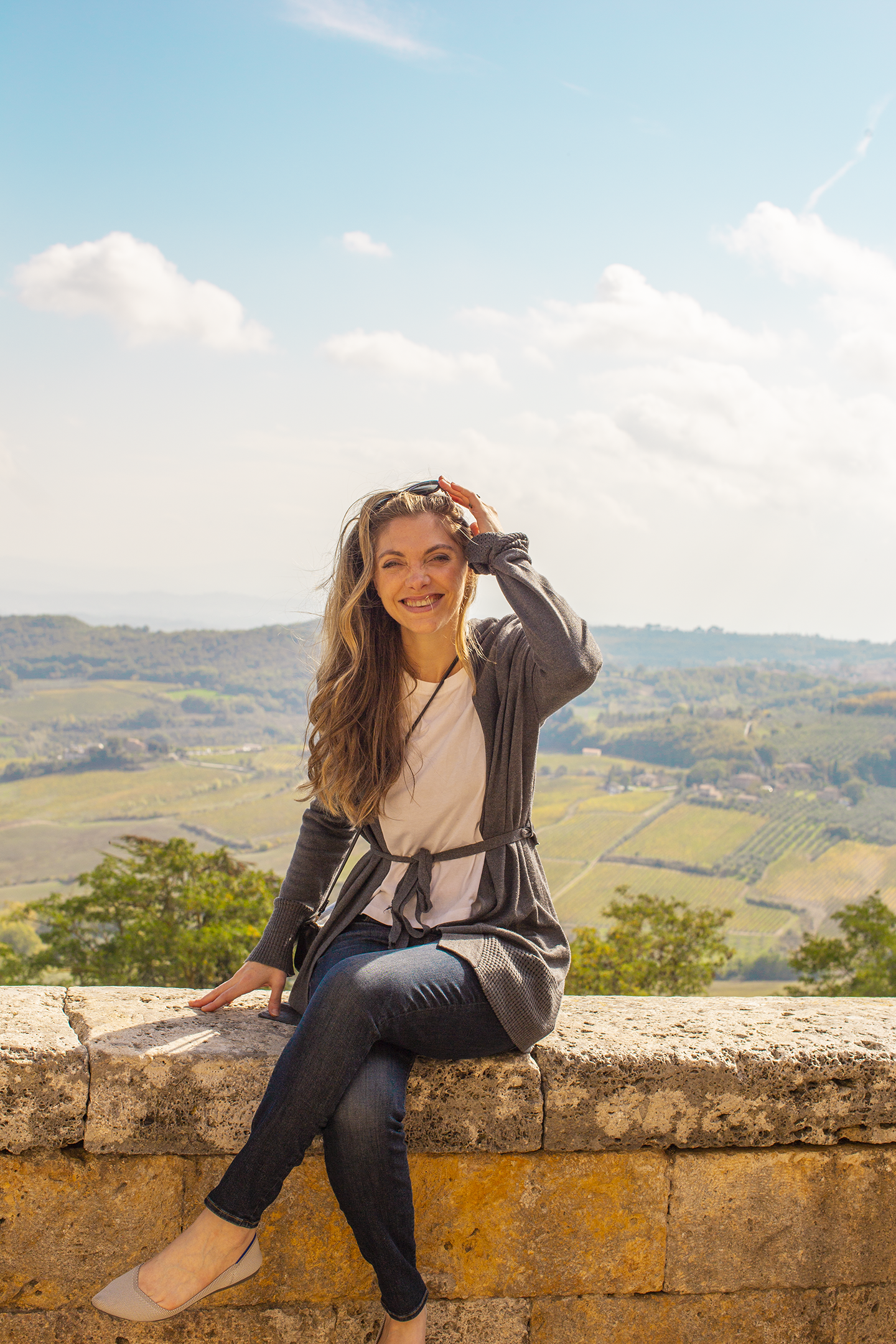 One of absolute favorite little places in the world: Montepulciano, Italy. We first visited about five years ago during a day trip through Tuscany, but we recently returned for an afternoon. And just as before, it impressed with it's charming cobblestone streets, adorable shops, friendly locals and the very same restaurant we loved years ago. This time, the weather was beyond perfect, sunny and warm, blue sky all around..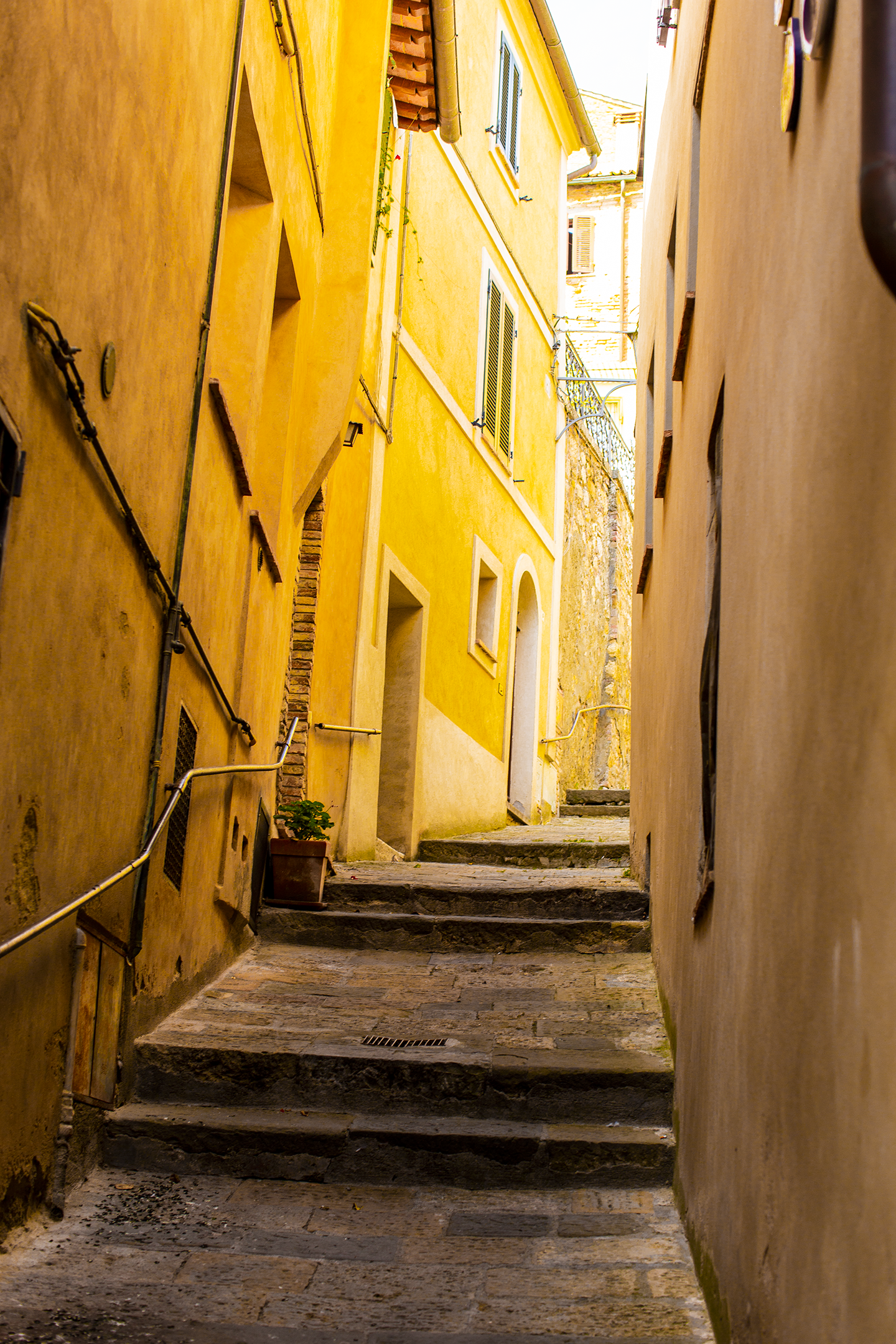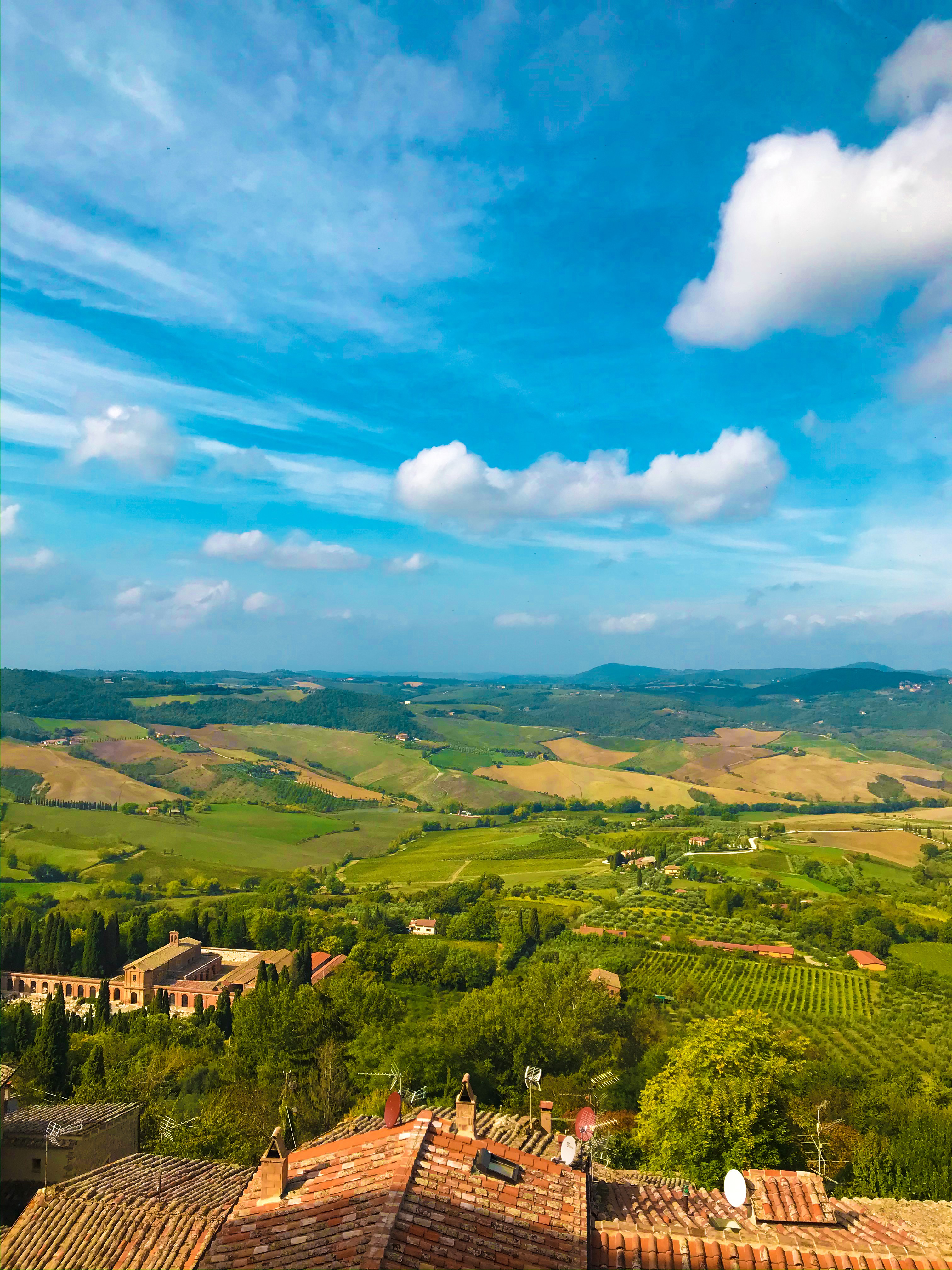 The locals are pretty friendly too, especially the furry-pawed ones….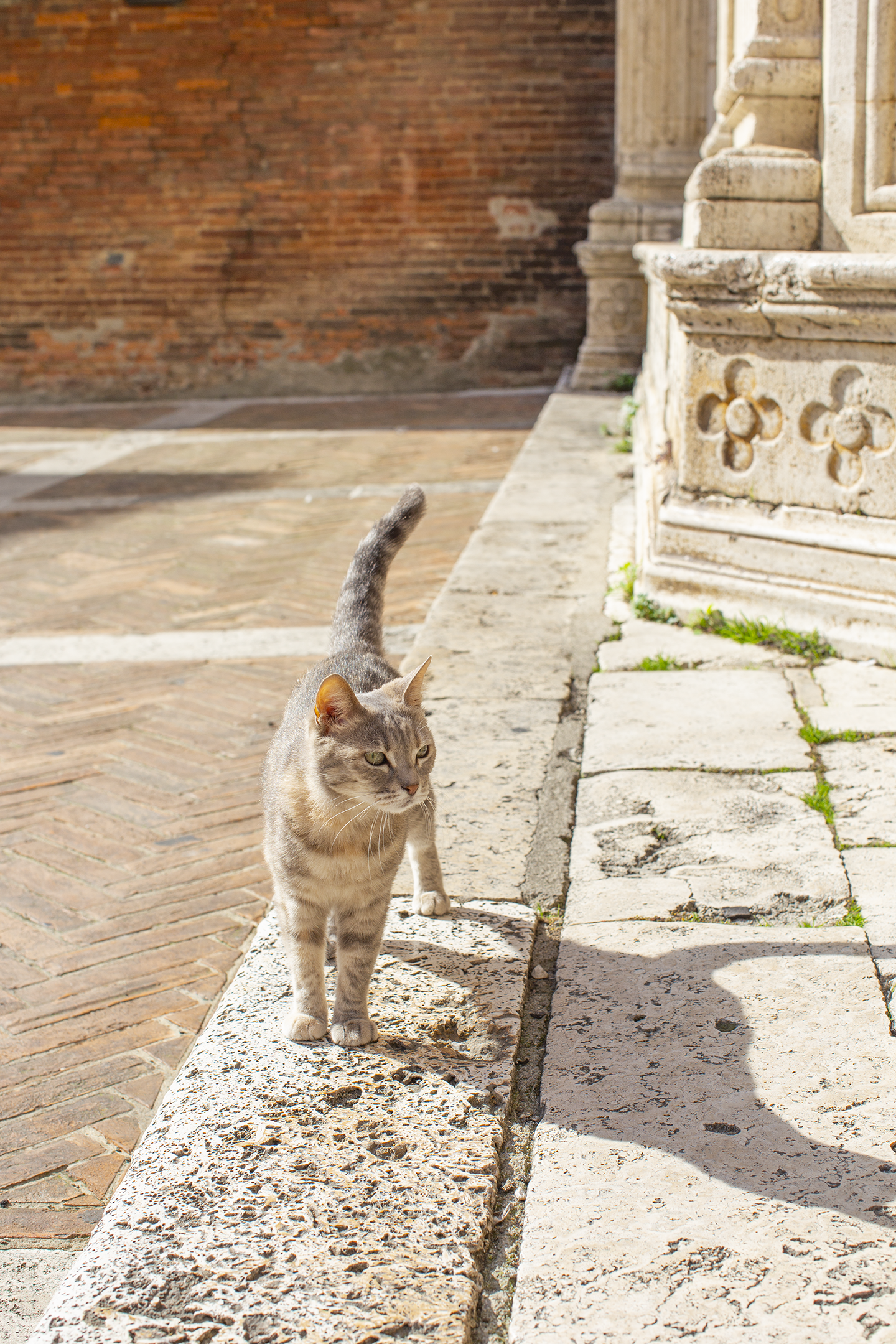 Around every corner is something cute, awesome or historic. You could absolutely spend all day – or a few days! – exploring Montepulciano, but if you are on a short schedule, you could easily see the major points of interest and even grab a meal in a few hours. My advice: plot out 2-4 hours for your visit, depending on how leisurely you like to stroll – and how the weather is.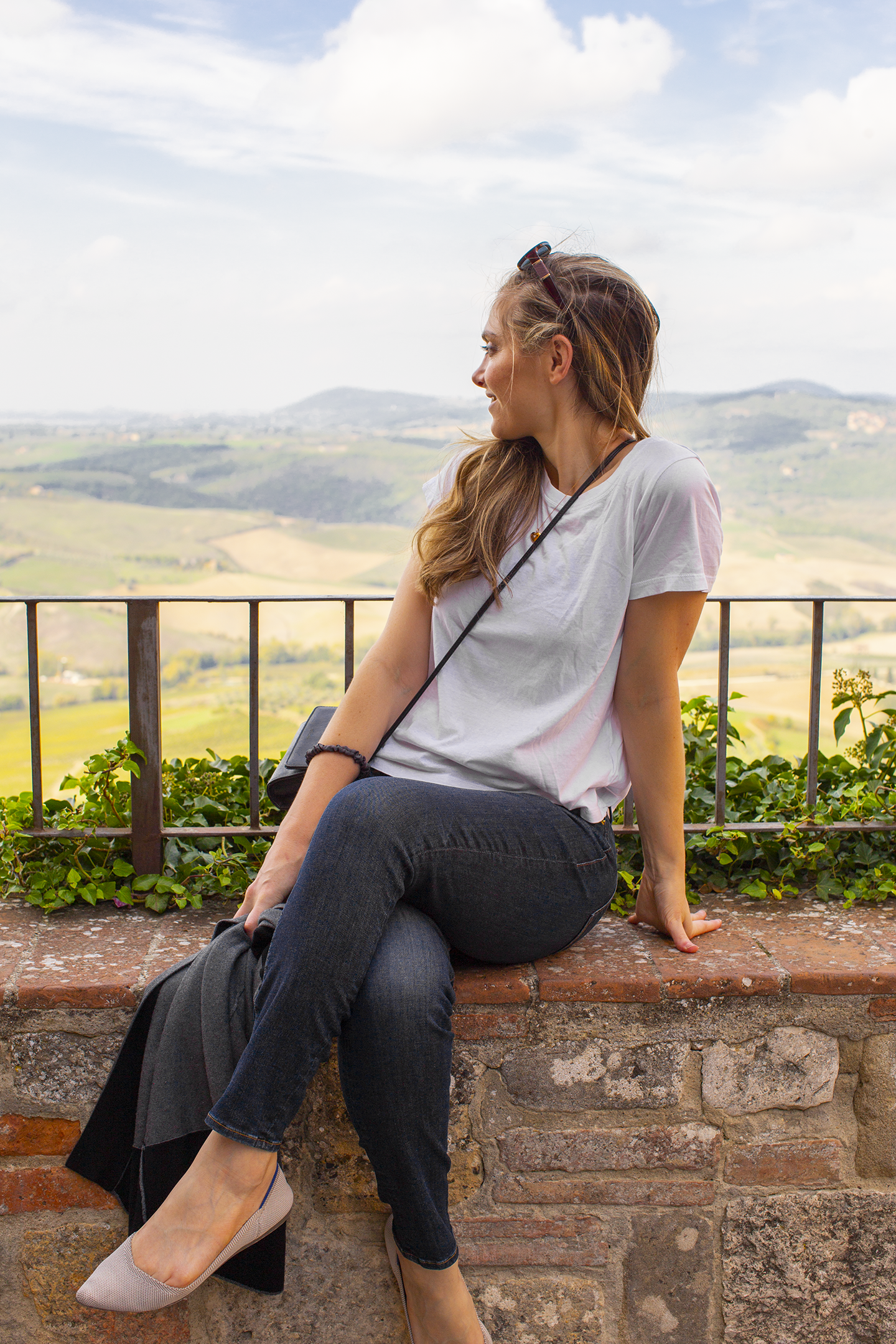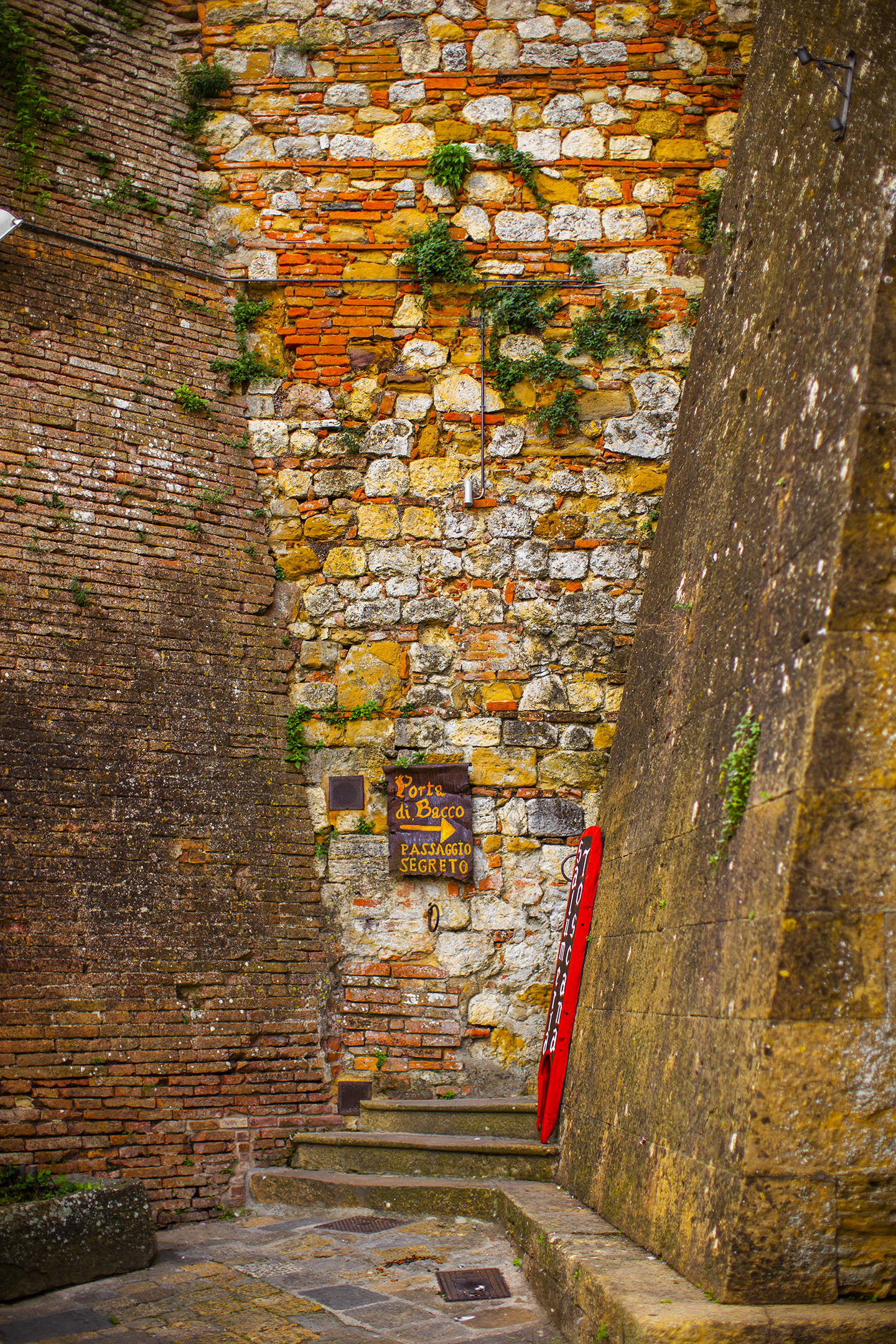 So if you just happen to be lucky enough to take a tour through Tuscany, Italy and have the opportunity to visit Montepulciano, I hope that this guide inspires you to do so!…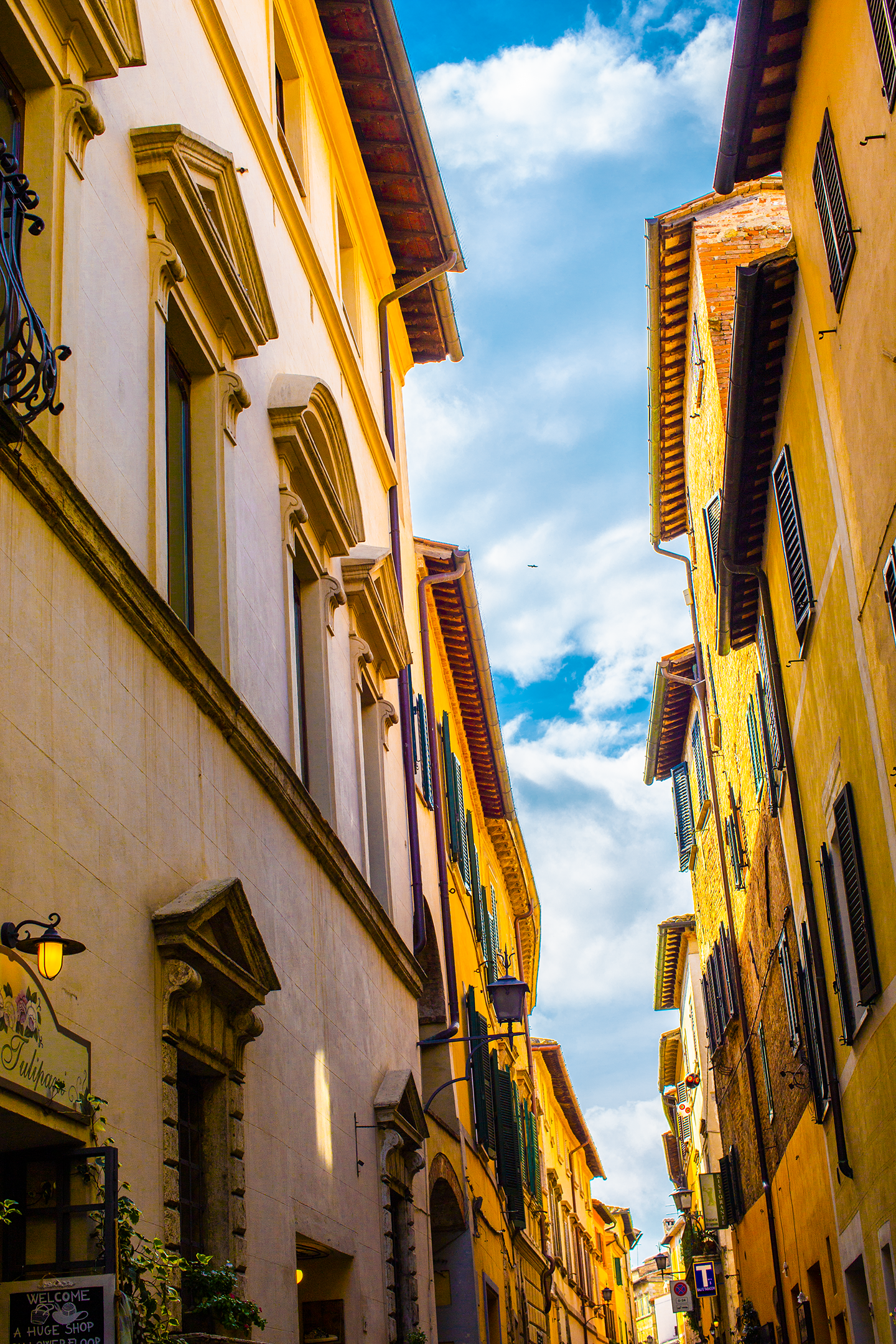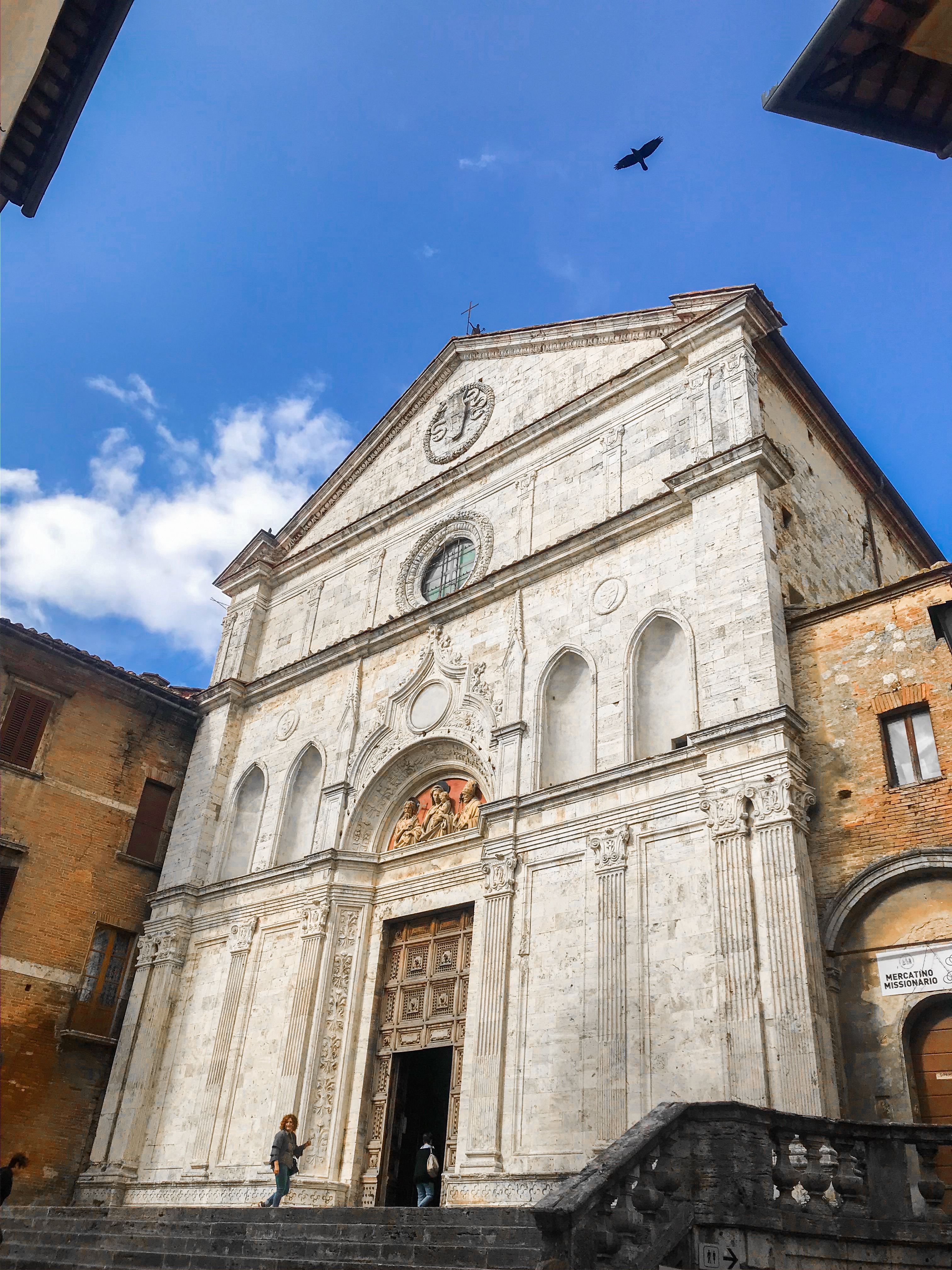 Inspiration to Visit.
I will admit that my very first inspiration to visit Montepulciano was not the regional wine, famous "Pici" pasta or the beautiful streets and architecture. Nope, I learned about this magical little place from a vampire movie. Twilight: New Moon.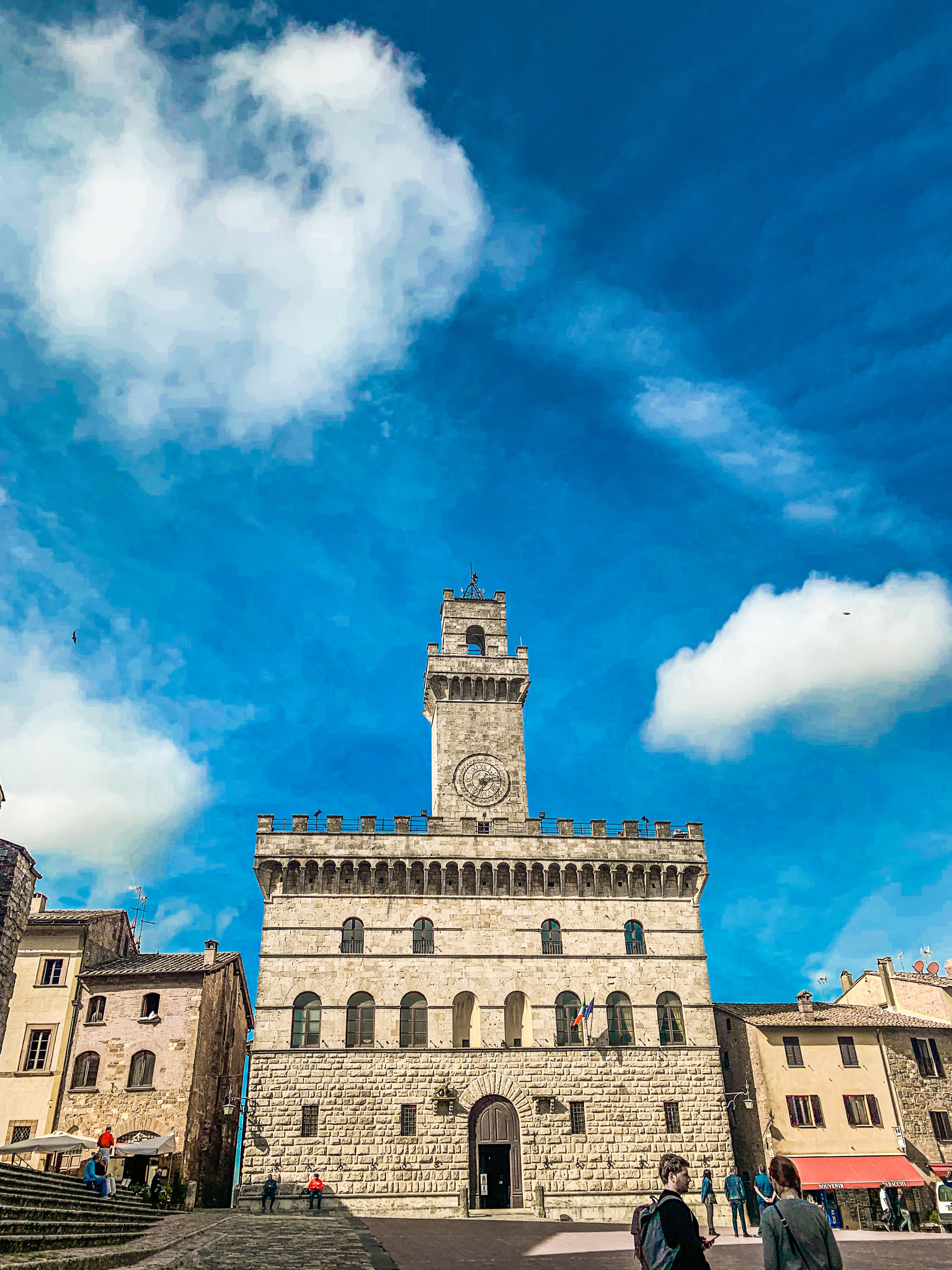 Twilight in Montepulciano.
If you have watched the infamous Robert Pattinson and Kristen Stewart lead vampire flicks, you may recall the end scene in New Moon (the second film) where Bella (spoiler alert) seeks out Edward in Italy as he tries to request that the Volturi (head vampires) allow him to die. Bella speeds through Tuscany in a stolen sports car, Alice at the wheel, and she charges up the hill through the cobblestone streets of Montepulciano to "save" Edward – just in time of course. She even rushes over a fountain in the city square. The square is real – the fountain was built for the movie.
If you have seen the movie, you also know how beautiful the location looks on film. And in person, it impresses as well. And I personally love visiting movie and Tv locations when I travel – something about that experience feels extra magical and transformative. Such as GOT locations in Iceland and Croatia.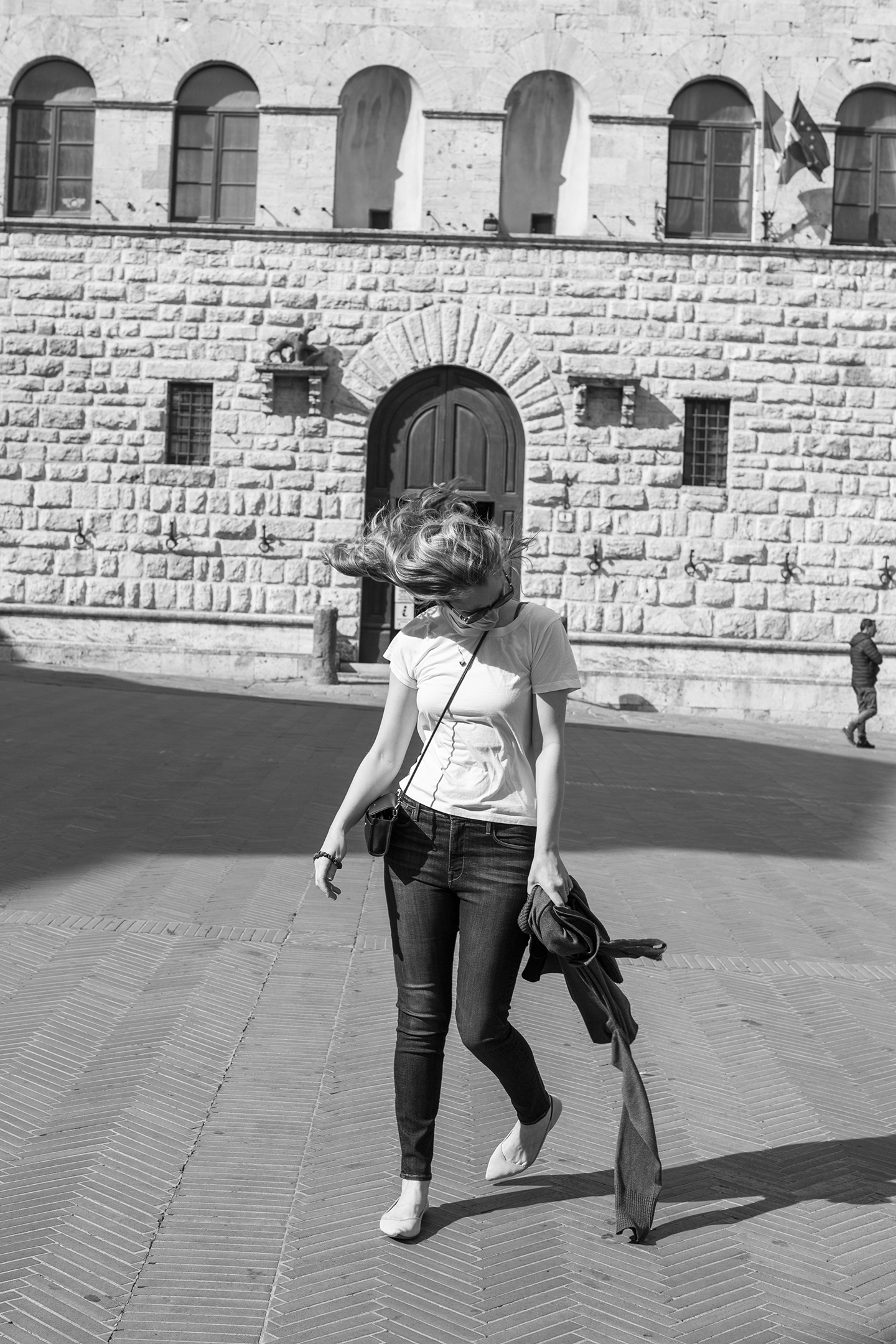 So anyways, whatever your reason for passing through this gorgeous town, if you happen to be in Siena in Southern Tuscany, make a quick stop in Montepulciano, have some lunch and enjoy the gorgeous vistas of Tuscany.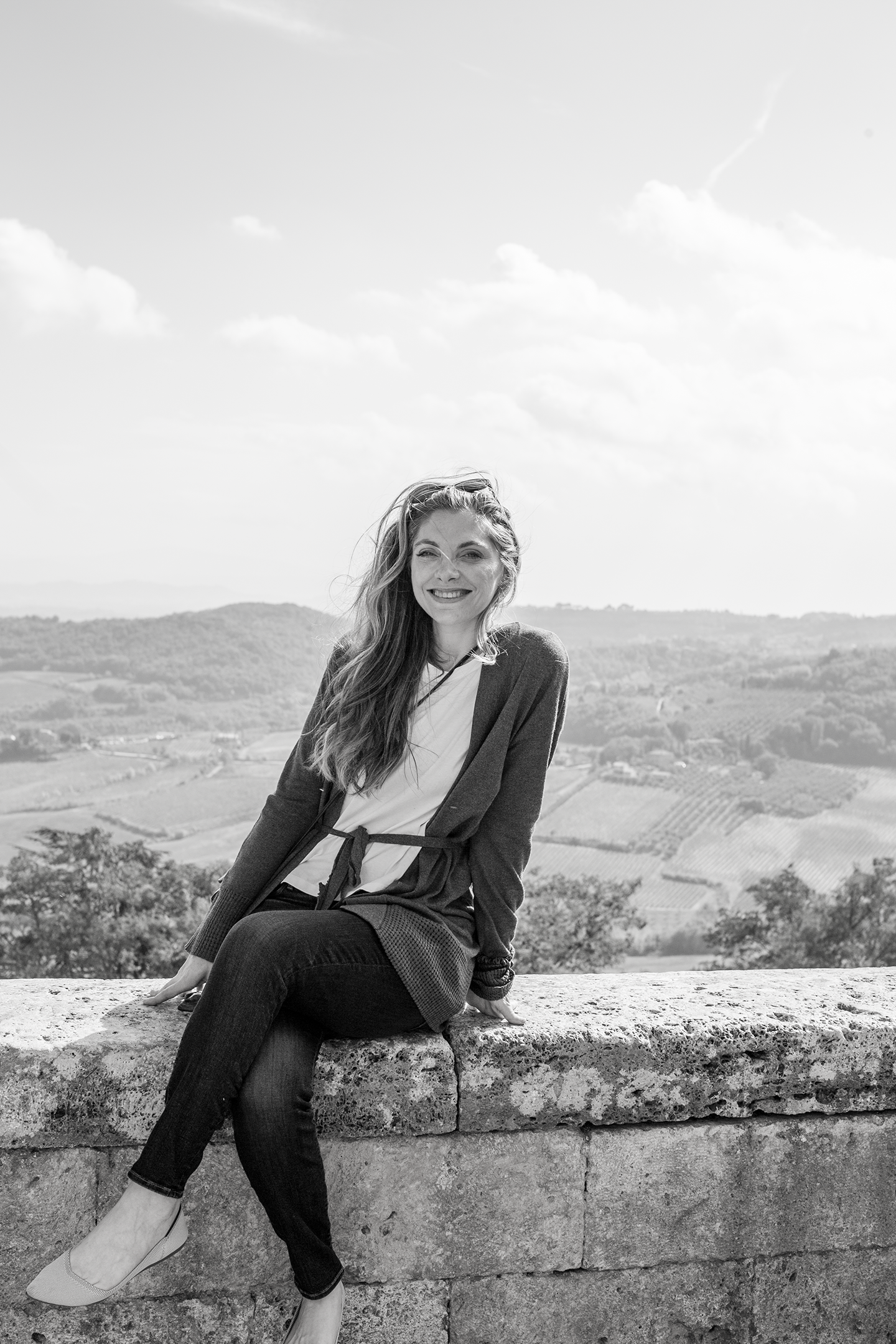 Tips for Montepulciano Travel
Drive! The best way to get there is by car. You have a few options. Hire a driver for the day/afternoon, or rent a car.
Time. Plan for 2-3 hours – or more! – if you can. You could easily explore the town in an hour, but you would be rushing. I think three hours is a good chunk of time to be able to stroll, eat and explore. But if you have more time, you could easily spend four or more hours exploring, eating, sipping and shopping.
Weather. The best seasons to visit Tuscany are spring through late October. We went in late November the first time and got hit with some rainy weather. It was still beautiful, but when we went in mid-October, we had gorgeous blue skies and sunshine. A sunny clear day is best because then you get great views of tuscany.
Wear Walking Shoes – or at least something comfy. The town is hilly and lots of cobblestone. So your feet will appreciate some comfy, sturdy shoes. Definitely no heels ladies!!
Wear Layers. the weather in Tuscany can change in an instant, or at least that's what I've noticed in the fall season. Dressing in light layers seems to be a great idea. I love a nice scarf and light sweater or coat.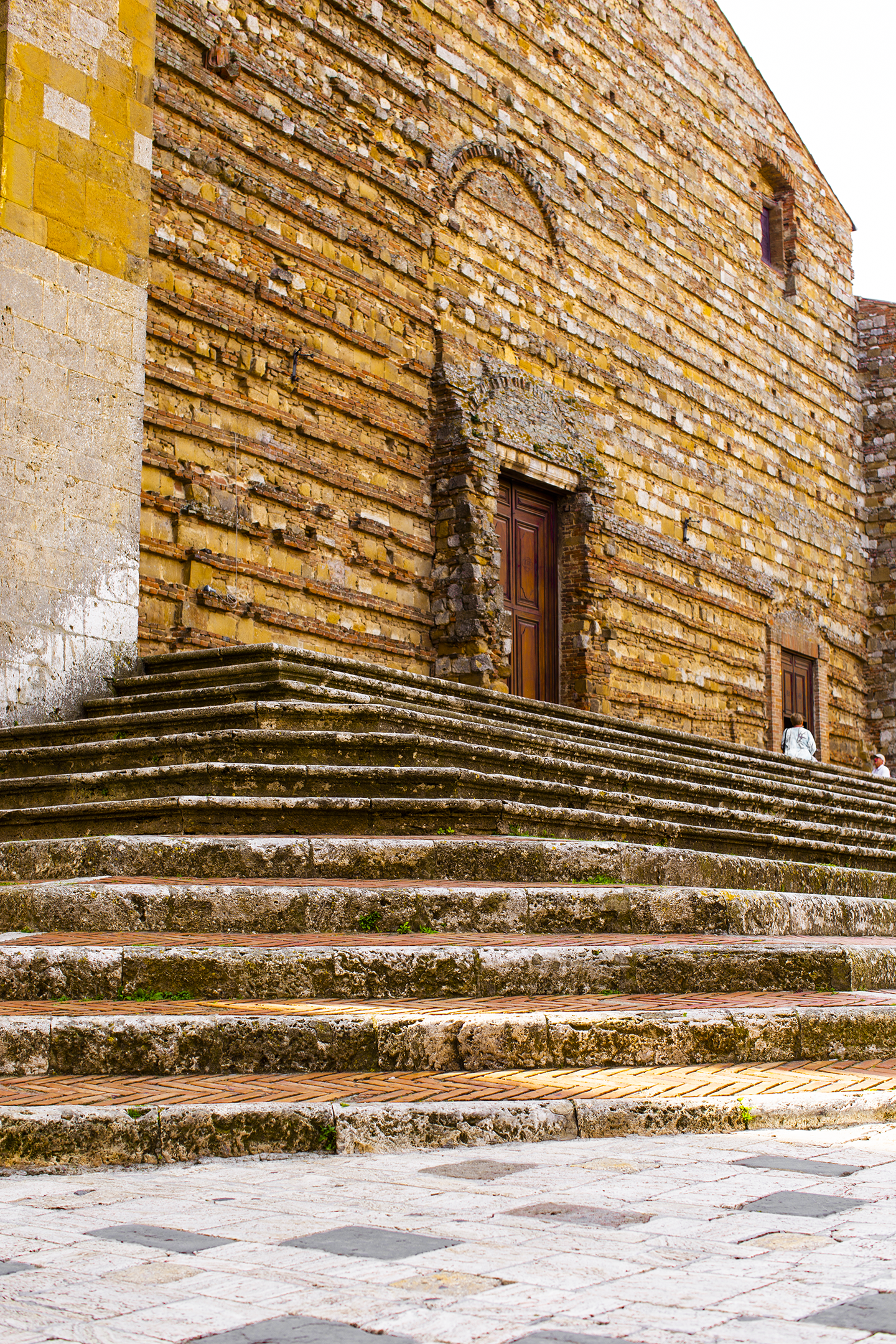 …The main Piazza has a few buildings you will want to explore. Like the Santa Maria Assunta Cathedral, with it's famous unfinished facade… Construction began on this building in the late 1500's!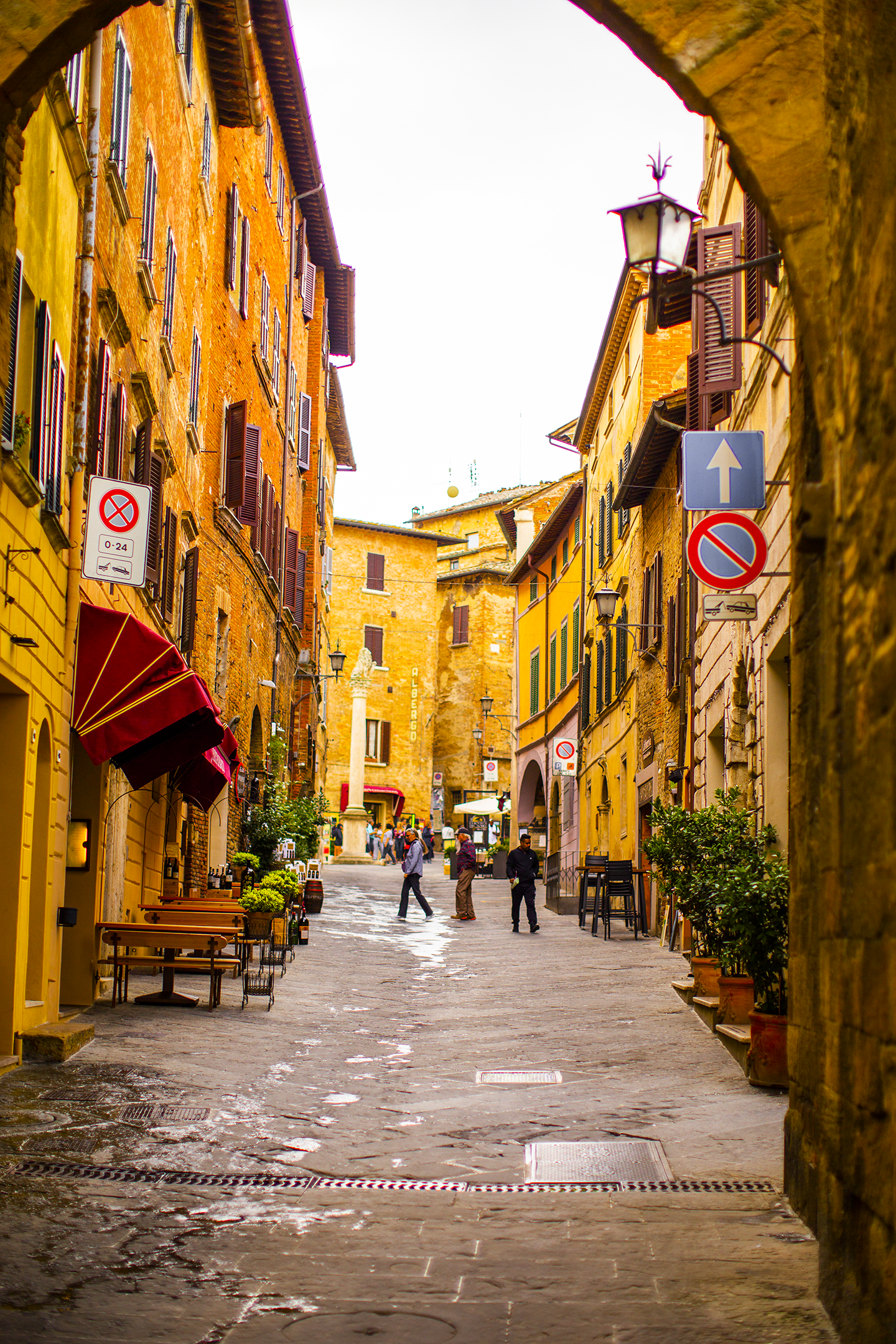 Here are my favorite things to do..
5 things to do in Montepulciano, Italy
Stroll all the way through.
Since Montepulciano only allows a few local cars and delivery vehicles through the town, you will need to explore on foot. If you have a driver for the day, he/she will drop you off at one of the entrances. If you are driving, there is parking as well. then you basically do a good amount of walking.

Note: You will be walking up or down hill depending on which direction you are coming from. If your driver is smart, they will drop you off on the top end, tell you to walk through towards the end – and pick you up at the bottom. Otherwise you may find yourself walking upwards to the 'top' then back down again to the same spot. I personally don't mind the hills at all – the definitely work up an appetite, but if you are traveling with anyone sensitive to inclines – it should be something to make note of. So yeah, walk through the town – it's gorgeous at every turn!

Visit the Main Square, aka Piazza Grande.
The main square buildings were constructed from around 1570 and "finished" in 1680. I use quotes, because the church has an unfinished facade, as does the clock tower.

The Piazza sits at the highest point in the town. Thus the steep inclines if you end up walking up towards it. Piazza Grande is where the Twilight movie was mostly filmed – you know – where Edward steps out into the sunlight and sparkles.

The main towered building – with the clock/bell tower – is also called the Terrazza Del Palazzo Comunale. If you have time, you can even go to the top tower for gorgeous 360 degree views of the Tuscan countryside. Next time I am definitely doing that! We haven't had Also in the main square – aka Piazza Grande – is the Santa Maria Assunta Cathedral, or the Duomo of Montepulciano.

Go Wine Tasting.
One cool thing about Montepulciano is that located right off the Piazza is Contucci Winery. You can visit the wooden barrels where the wine is aging – stroll through all on your own – and at the end of the tunnel, do a wine tasting. You can even have some wine shipped home if you'd like. Contucci winery.

Eat Lunch at Osteria del Borgo.
Both times we visited we ate here and loved it. The first time it was a rainy day so we ate inside, in the cozy dining room. I have vegan porcini risotto and a side of white beans – so good they inspired this recipe here. The second visit, we ate outside on the gorgeous back patio. I had the Ribolitta soup – a blend of veggies and legumes with toasted bread – so good! And another side of beans. I'm sure there are more than a few great restaurants in town, but this is our fave! And the prices are crazy reasonable. Like most of Italy. Osteria del Borgo website.

Take in the View!
There are several spots to take in a gorgeous view of Tuscany. But my favorite is inside the clock tower. You walk through the main entrance and when you reach the elevator, make a right and walk through this tiny outdoor area, then to a back parking lot. The view on the left if gorgeous! And there is never anyone back there so you can take plenty of photos undisturbed.

Take pictures!
Last one, take loads of photos – this place is crazy-photogenic…. Here are a few more of mine..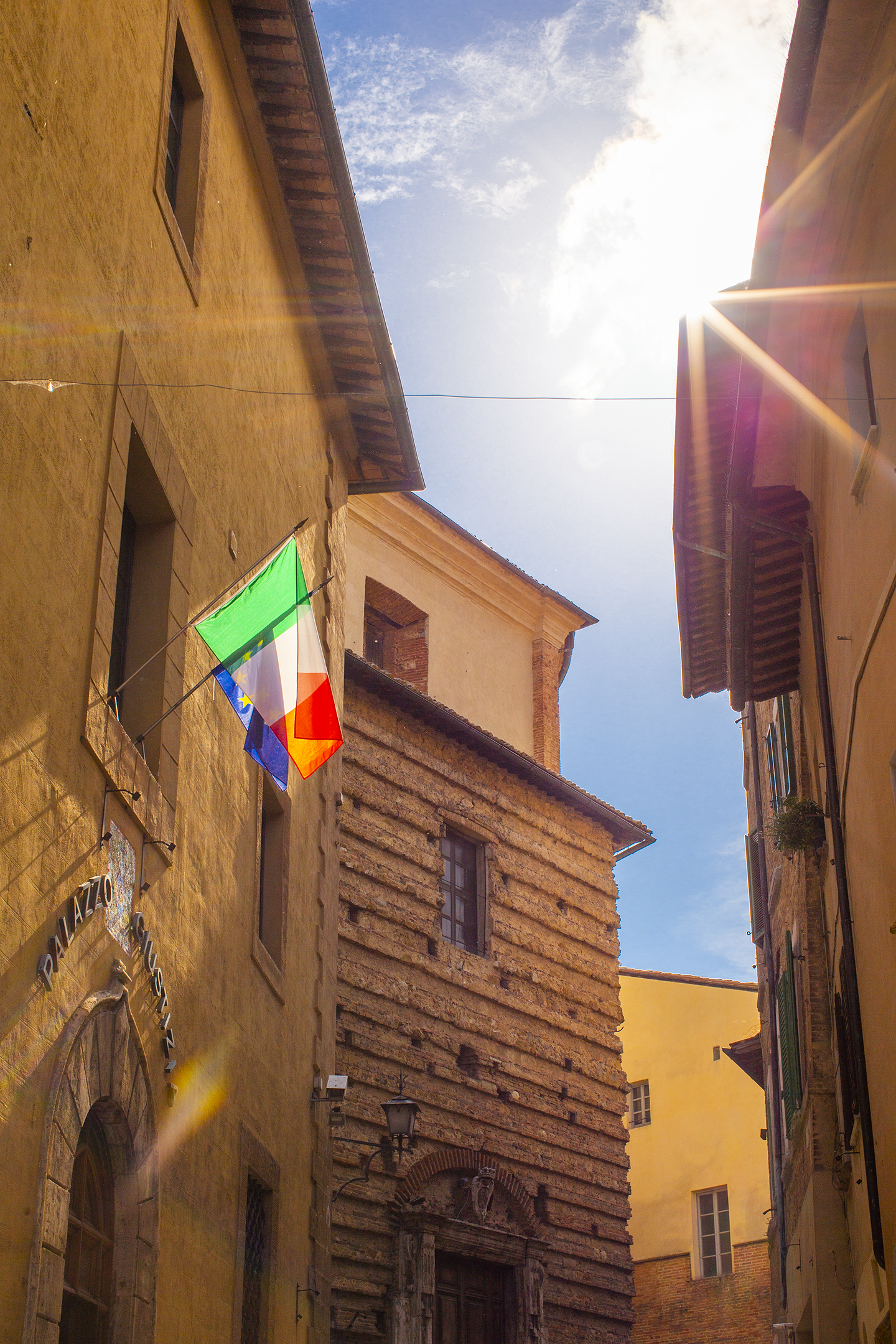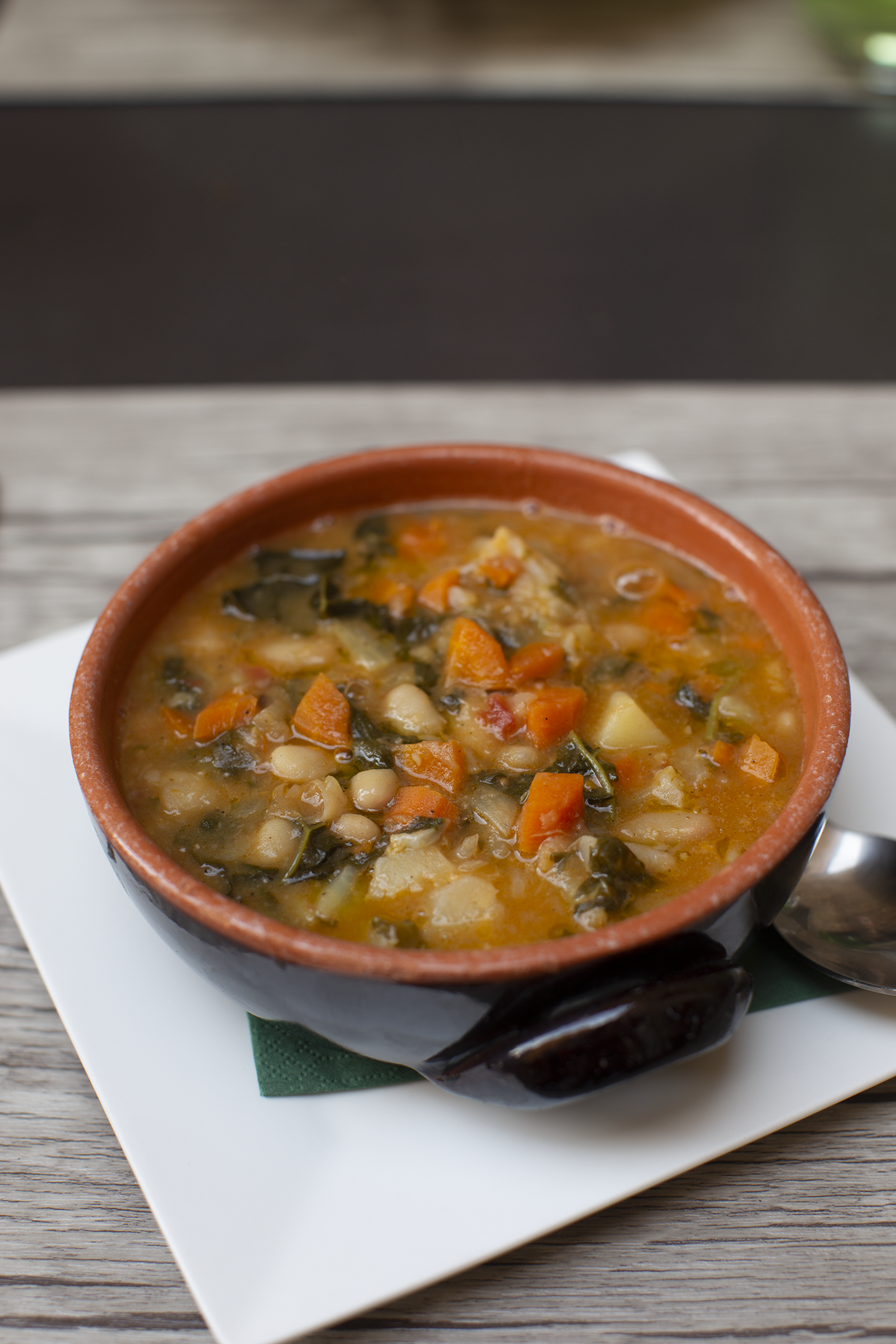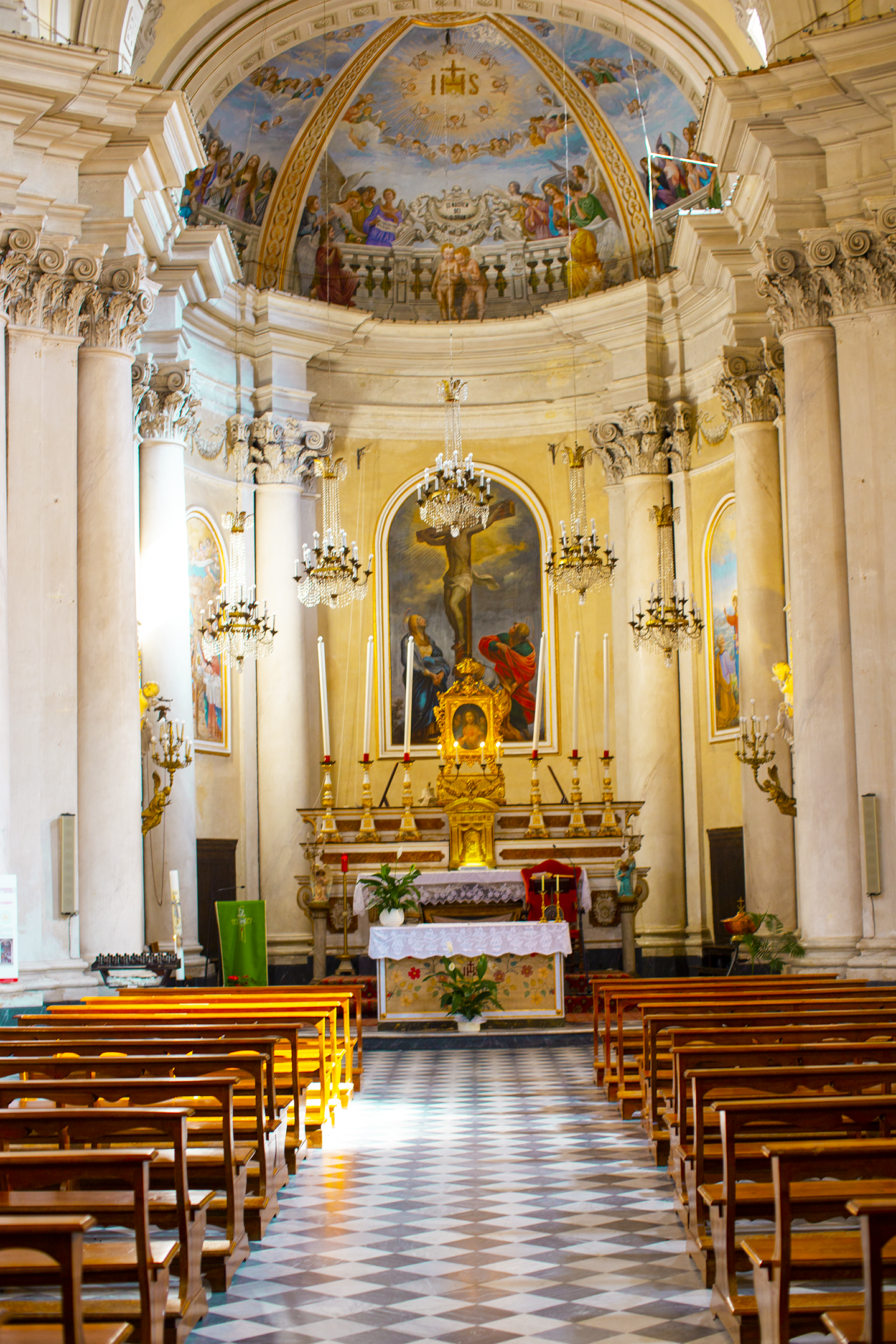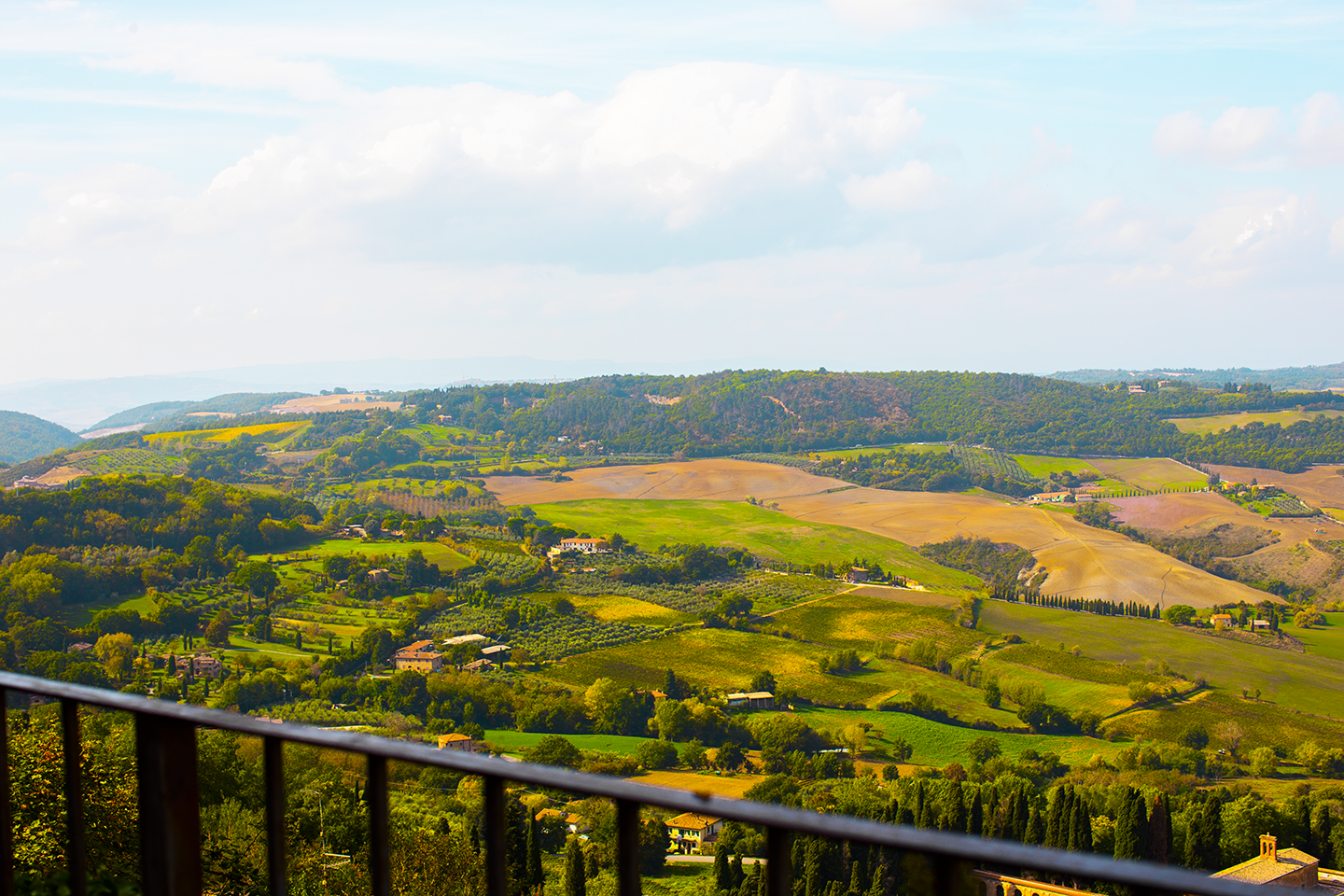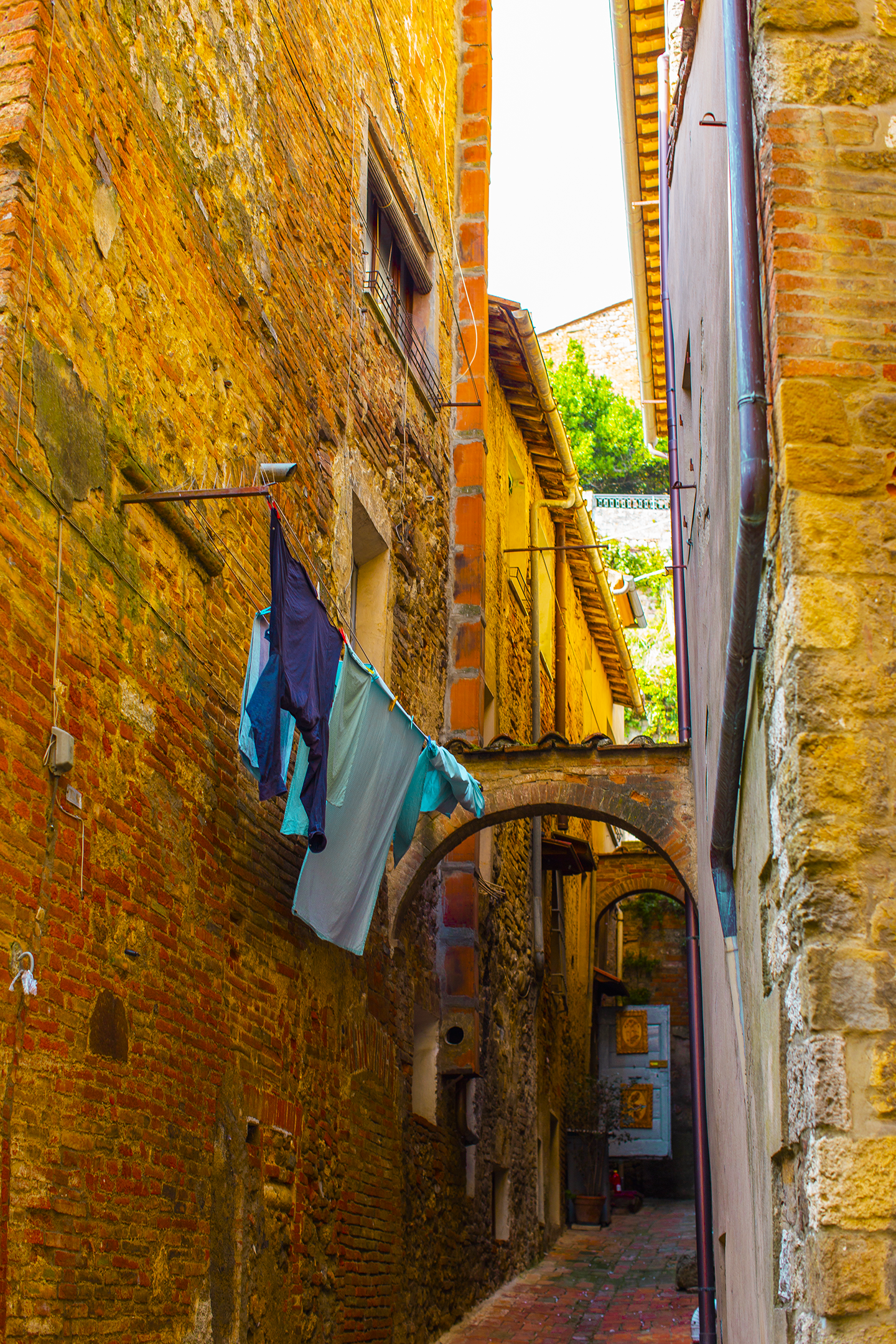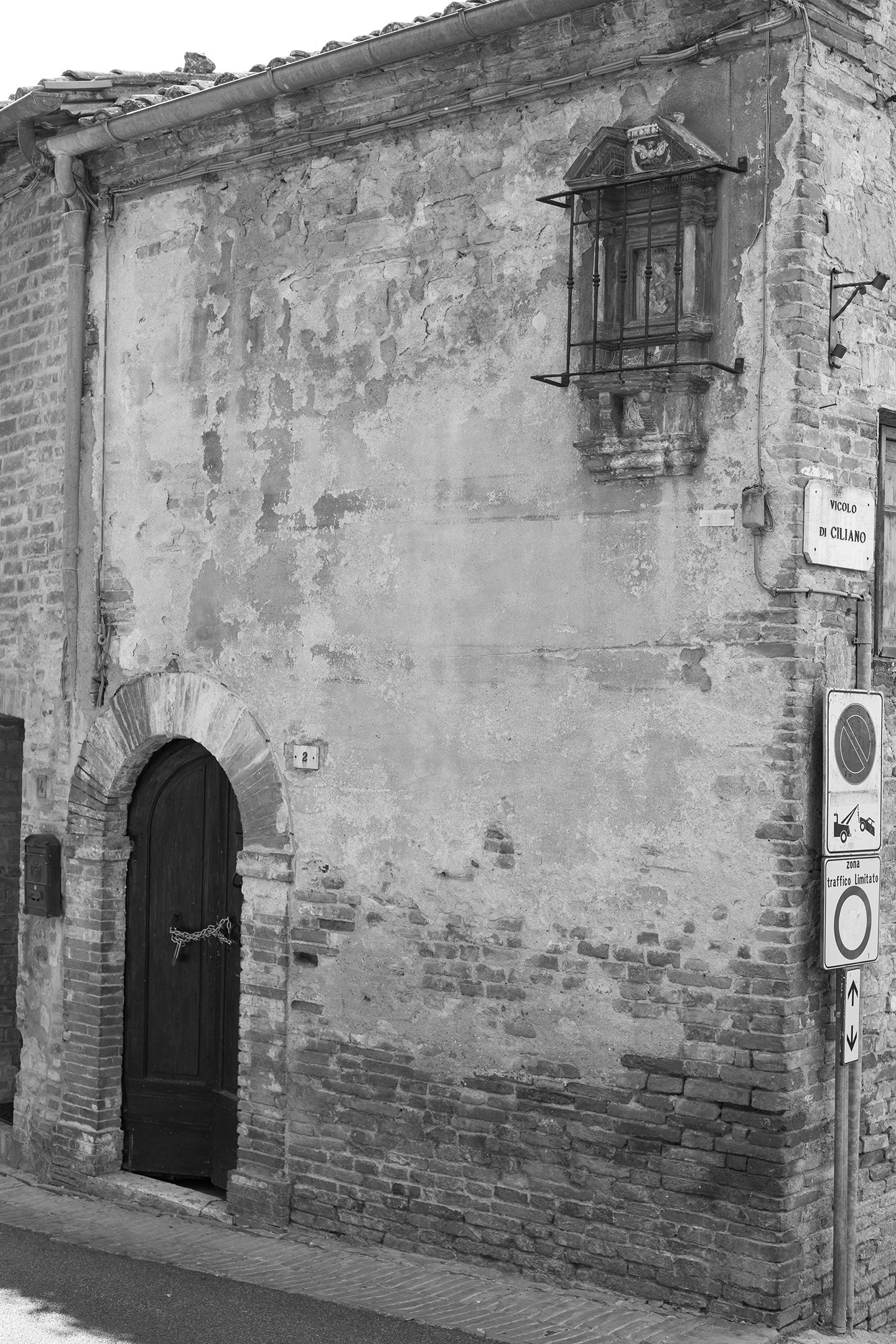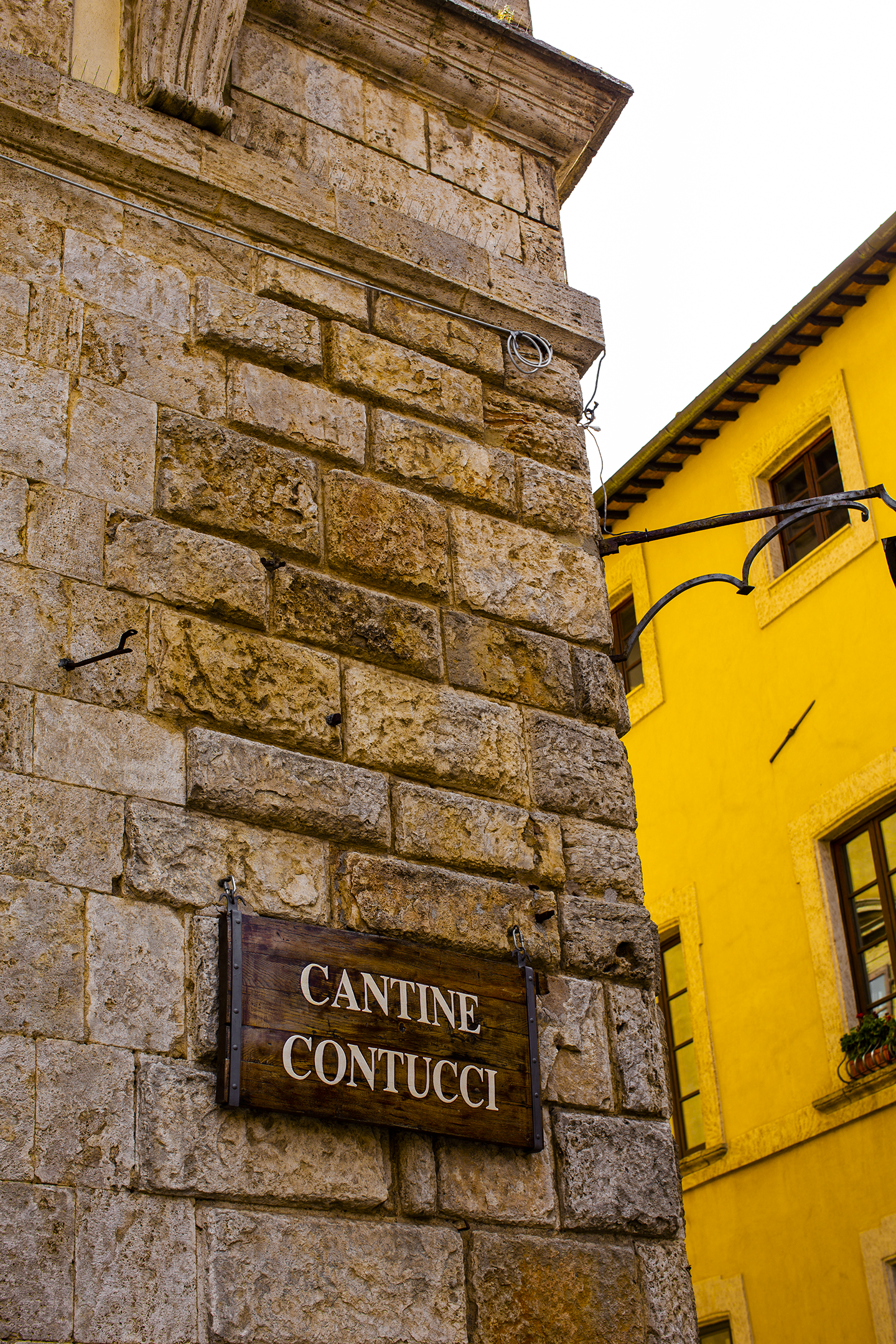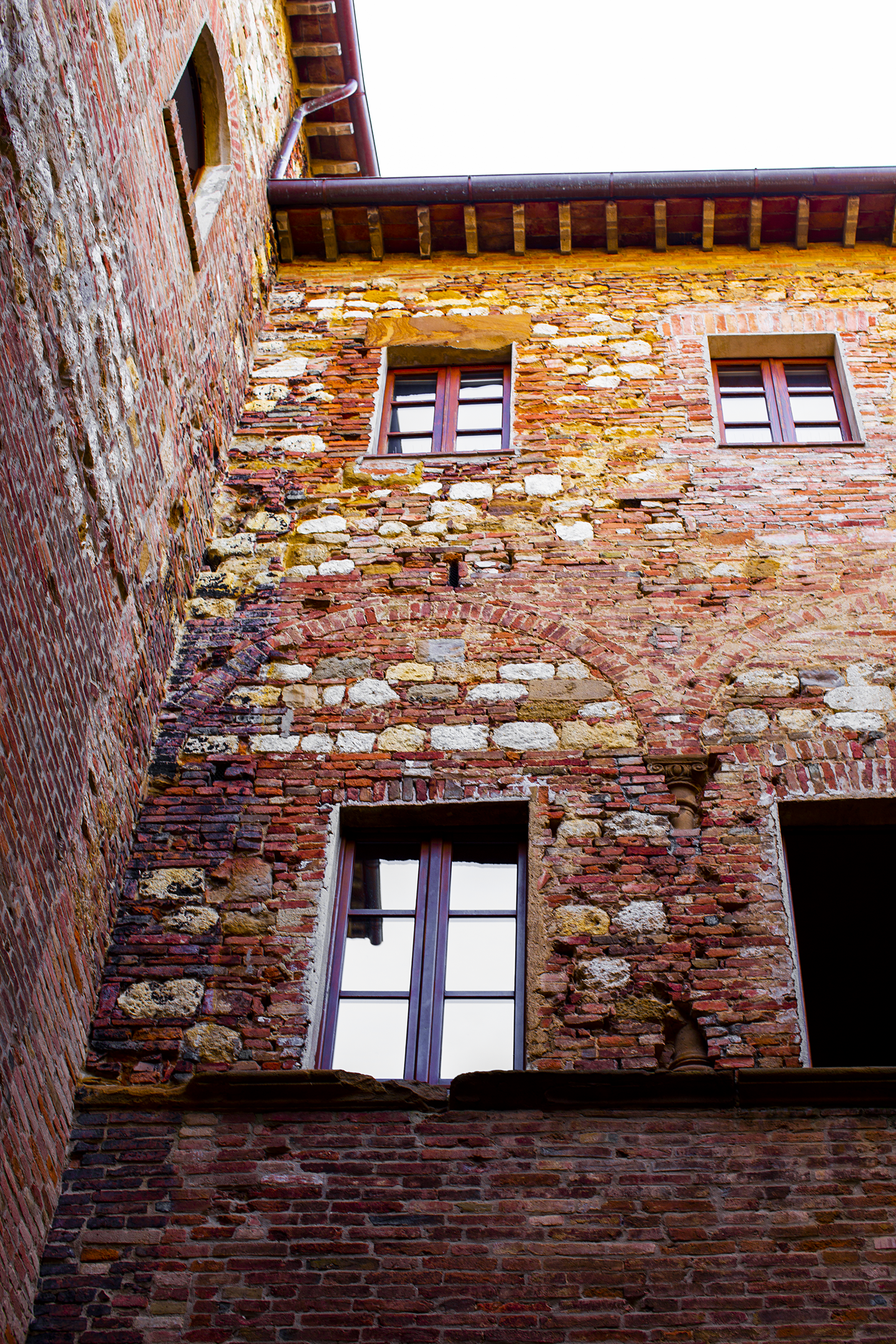 So that's it! One of my fave spots in Italy. I will definitely be back and hope you can someday get a chance to explore it too!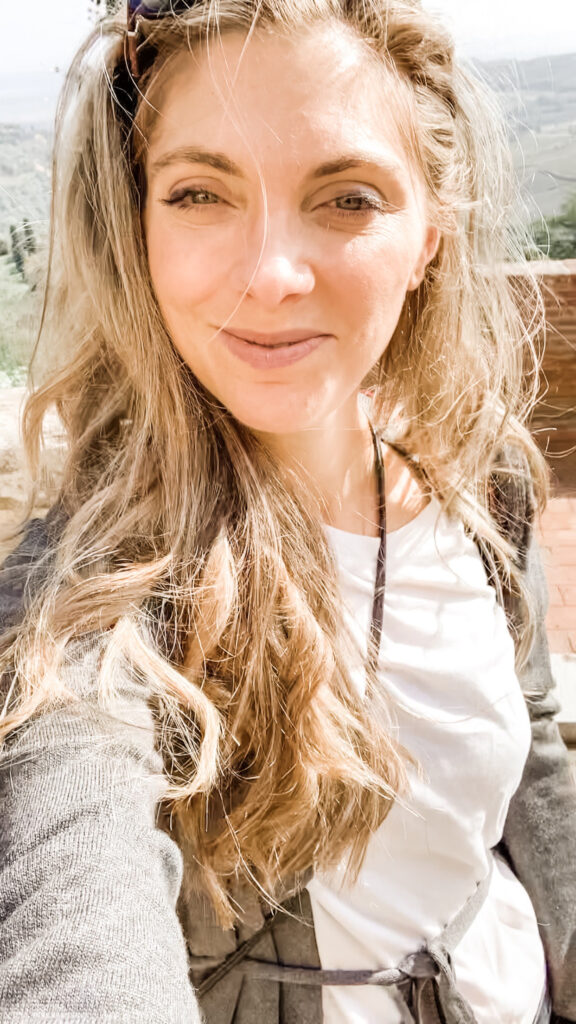 Pin this post for later!…