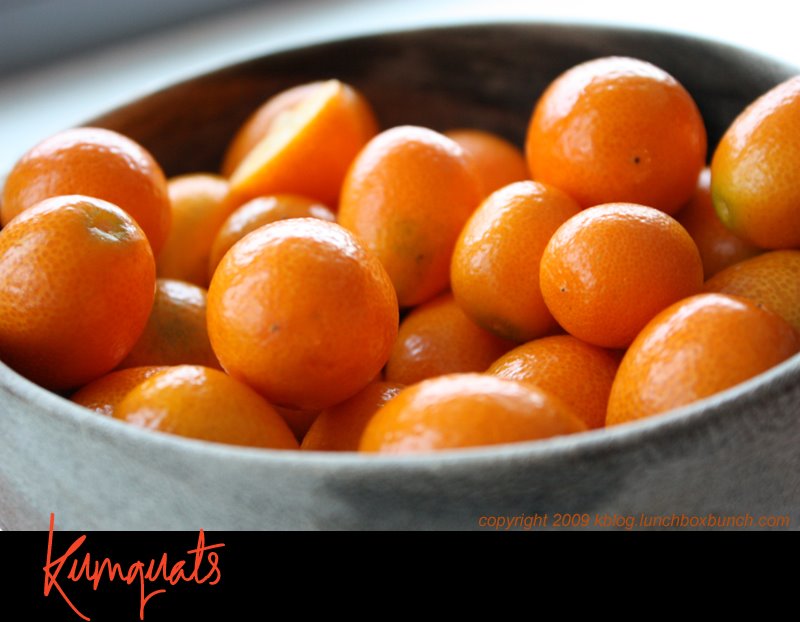 Feeling a bit backwards today? Eat a kumquat!
Why is a kumquat the backwards fruit? Well, Kumquats are the only citrus fruit that lets you eat the skin. Simply pop a tiny grape-sized kumquat into your mouth and chew. The skin is sweet and the juicy pulp is tart. It's a flavor sensation that only mother nature could create.
Keep reading to discover fun facts, more photos and nutrition facts about this tiny citrus gem….
Nature's Sweet tarts: Kumquats!
KUMQUAT NUTRITION (per 100 grams, about 6-7 kumquats)
Calories: 71
fat: 1 g
carbs:16 g
protein: 1 g
iron: 5% RDA
Vitamin C: 73% RDA
Vitamin A: 6%RDA
calcium: 6% RDA
fiber: 6 g
cholesterol and sodium: 0% RDA
Nutritionally, kumquats are a great source of vitamin C! They also contain calcium, vitamin A, fiber and iron.
How to eat: Eat raw! Or use in recipes as a creative substitute for any citrus ingredient. Including lemon or orange. And since you can leave the skin on, the prep is very easy! Just wash and chop.
Kumquats are also high in pectin-making them the perfect addition to a jam or jelly recipe. Kumquat marmalade anyone? Yum.
Fun Facts:
"The word KUMQUAT is Chinese for "Gold Orange" because of the color of the fruit." -kumquatgrowers.com
In season: Late autumn to mid-winter.
Originated from: China
**ps I need a Kumquat character for The Lunchbox Bunch! Any suggestions? Clever Kumquat, Mischievous Kumquat, Captain Kumquat or Ski Bunny Kumquat? Ideas are welcome form all. 🙂
Links:
http://www.kumquatgrowers.com/what.html
Wiki Kumquat Entry