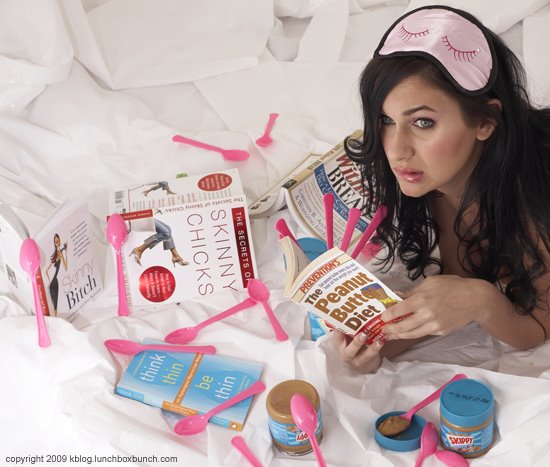 I was watching the ladies on The View discuss Dr. Ian K. Smith's (photo after the jump) new diet book, The Four Day Diet. Barbara Walters didn't seem to buy the idea of a four day diet. And neither do I.
Diets don't work.
They don't.

Call it what you want, the four-day, the fat smasher, the eat peanut butter diet. There is only one way to lose weight-forever. And there is only one thing that diets are even good for…..
I'll admit that my nutrition curiosity, and my motivation to become a wellness guru, has lead me to read up and even try several diets in my lifetime. Atkins, Coconut Oil, fruititarian, raw diets, Susan Somers, sugar-free, low carb…I know the drill.
My First Dieting Book
I purchased my first dieting/nutrition guidance book at an elementary school book fair for around $5.

I was twelve.

I loved it.

There was a photo of a young girl on the front in a pink leotard,  eating a crunchy green apple.