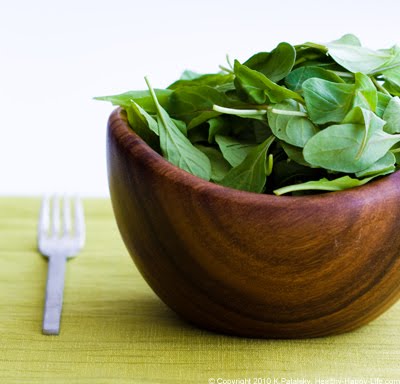 It's less than two weeks til spring my overcoat-wearing, flip-flop ogling, hot cocoa-overloaded, scarf-resenting, Farmer's Market dreaming friends. The sunshine feels a tad warmer nowadays and a few spring-savvy birds have begun tuning their vocals. And when I think of springtime, I think of salads! Brilliant, beautiful, colorful, textured salads – each rich in complex sweet, salty, nutty, savory and crunch-happy flavors. So tomorrow I am launching my Salad Tour Series for Springtime! With each salad recipe, we'll travel to a new destination for inspiration!

Salad Creativity. But crafting a salad is more than simply pulling out a bottle of shelf-stable dressing and a bag of pre-washed greens. There is an art to crafting a truly cravable (and healthy) salad. I always look forward to preparing a giant salad with my dinnertime meal. For this series, I've pulled together a few awesome recipes and tips that I want to share with you. Salads are art. My salad bowl is my blank canvas and my ingredients my materials. I'm so excited for this Salad Tour Recipe Series! Get the schedule…
This series will lead you right into springtime. Start your warm-weather eating off on the right fork! (..your salad fork that is!)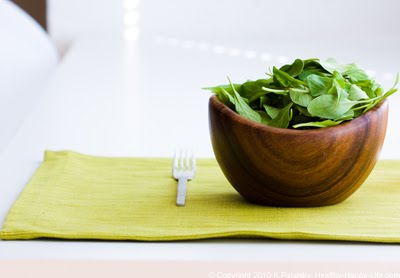 Salad Recipe Tour Series for Springtime
3/9/10 – Vegan, Vegetarian, VEG Salads 101
Before we dive into salad crafting, there are a few 101 tips and insights I'd like to lend you. Ingredients, plating, dressings and flavors will be discussed here. This 101 is not to be missed! And since these are 100% plant-based salads, we will be looking at all the vegan ingredient options out there to choose from. No feta, chopped chicken or bacon bits here!
3/10/10 – Destination: California/Mexico – Mexican Fiesta Salad
This lively and colorful fiesta salad will leave you stomping out a festive beat as a mariachi band plays tunes in your head. Zesty, spicy and authentic Cali-Mexican flavors create a must-try salad from south of the border.
3/12/10 – Destination: Little Italy, NYC – The Perfectly Simple Pizza Salad
Here it is, my perfect pizza salad. It is inspired by my favorite pizza places in NYC's Little Italy area: Lombardi's and L'asso are two of my faves. I've pumped up the greens and added in my own flavors. This vegan pizza salad is the perfect pairing for your pizza night.
3/15/10 – Destination: Napa Valley, CA – Citrus Tempeh Napa Salad
Tromping through the vineyards in Napa can leave you quite parched for a glass of vino and quite hungry for some fresh, seasonal, local produce. Well there's nothing better than my Napa Valley inspired arugula salad. This dressing is one of my faves, and the fresh flavors will leave you crunching for more.
3/16/10 – Destination: Paris – Warm Spinach and Shroom Salad
This recipe is inspired by one of the best side dishes I have ever eaten (served to me in Paris): a warm plate of sauteed mushrooms, evoo and a pinch of chopped parsley. Paris and mushrooms remind me of elegance. Thus this salad is élégant and delicious.
3/17/10 – St Patty's Day

3/19/10 – Destination: Mediterranean – Mediterranean Salad
I adore the fresh and salty flavors of the Mediterranean. And one of my favorite salads is Tabouli. I put my own extra-lemony fresh twist on the classic recipe and add in a few vegan extras to round out the meal. Super delicious on a warm spring night.
3/21/10 – First Day of Spring ~ Go frolic in some flower-fields!
3/23/10 – Destination: Chinatown, San Francisco – Asian Salad with Ginger Sticky Tofu
This salad is inspired by some of the most flavorful and delicious salads I have eaten at various Asian restaurants across the USA. The recipe is classic fusion food. A few authentic flavors like umeboshi, soy and ginger mixed in with a few classic fusion ingredients like mandarin oranges and raw cashews. Super perfect salad to compliment a side of soba noodles. Sticky Tofu – yum!
3/24/10 – Destination: Washington DC – Spring in the City Cherry Blossom Salad
Bright pink beets, red roasted peppers, dried cherries, spring green pistachios and a sweet n spicy vegan ranch dressing make this salad a must eat meal, during the first week of spring.
3/25/10 – Destination: My Backyard, California – California Backyard Salad
This salad has it all, but not too much. Classic California ingredients mesh and mix to create a really big and beautiful salad that goes perfectly with a side of sunshine. I recommend a lemon iced sun tea as a bevie.
3/27/10 – Destination: Hawaii – Big Kahuna Tropical Salad
Aloha indeed. Macadamia nuts and fresh chunks of tropical fruits are just the start of this savory-sweet salad to bring any hula girl or surfer boy to the dinner table. Oh, and did I mention yummy pineapple-tahini dressing? Oh yea..
Tune in for all this salad deliciousness! Nothing is healthier than a big beautiful salad. These salads are what I crave most. CRUNCH!
Salads! The possibilities are endless..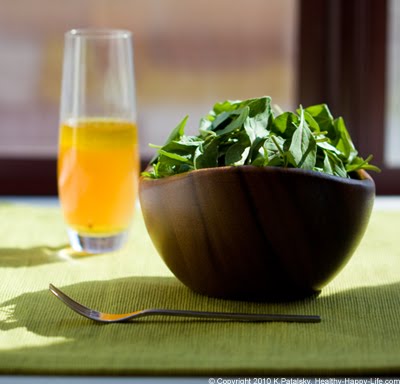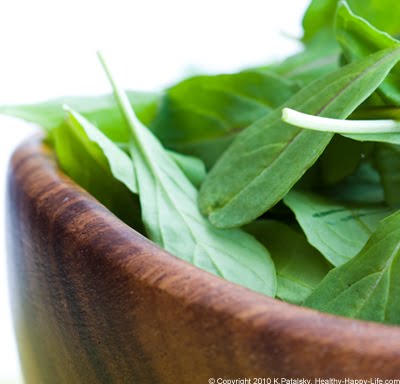 Apple Cider Vinegar Agave EVOO dressing: