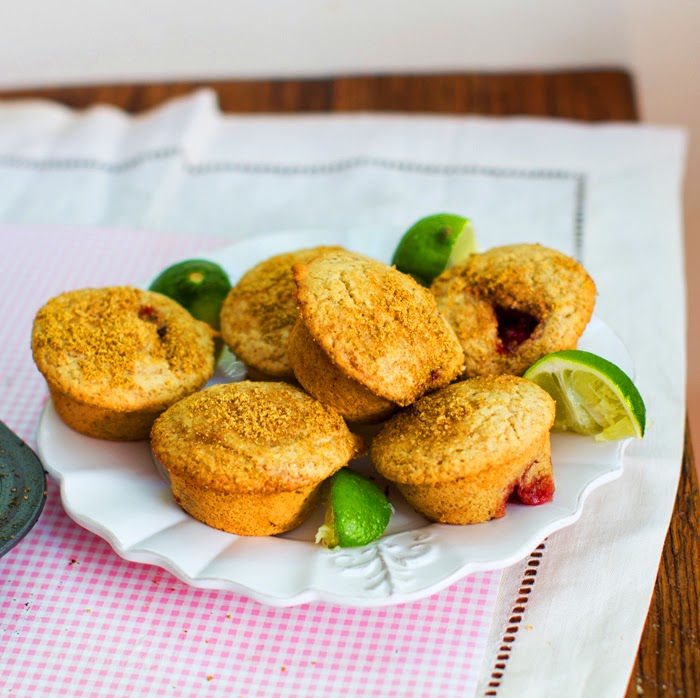 You know good muffins? I mean really good, moist and fluffy, warm-from-the-oven, steamy insides, smells like heaven, crispy-edged muffin tops, sweet and comforting muffins? They are so addicting! Thus is the case with my coconut oil muffin recipe that I posted just a few days ago. Well you guys asked for a gluten free version. So you ask and I deliver. And OK, I was craving a fresh batch of these heavenly, plump baked gems, so into the kitchen I went.
Is it ever a bad time for muffins? Don't think so.
Strawberry Lime Nutty Flax Coconut Oil Muffins. Sweet strawberries, warm zesty lime, nutty flax, a generous coating of caramelized sugar on top. And silky coconut oil, all luscious and amazing. Fan-tab-u-lous.
This recipe is similar to the blueberry version, but I think these sassy sweet lime and strawberry flavors just scream summertime muffins. Make these or my double coconut blueberry version and have yourself a very cozy, summer-is-coming sort of weekend…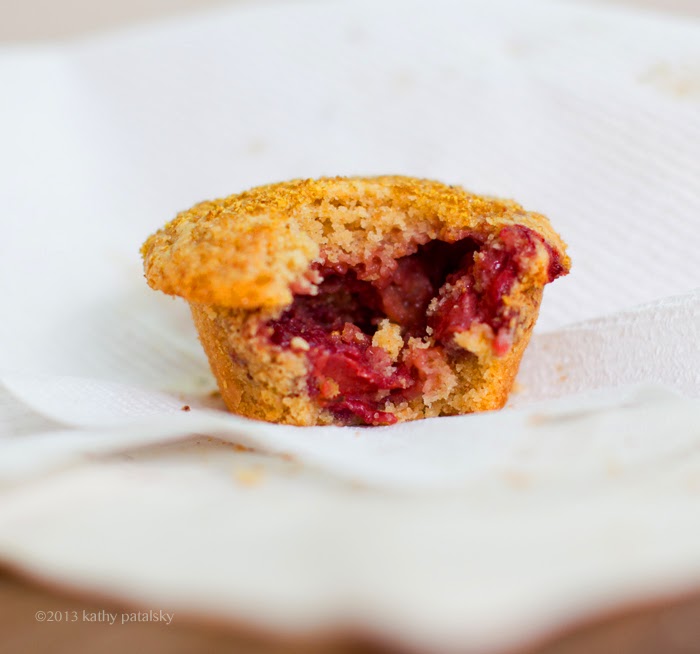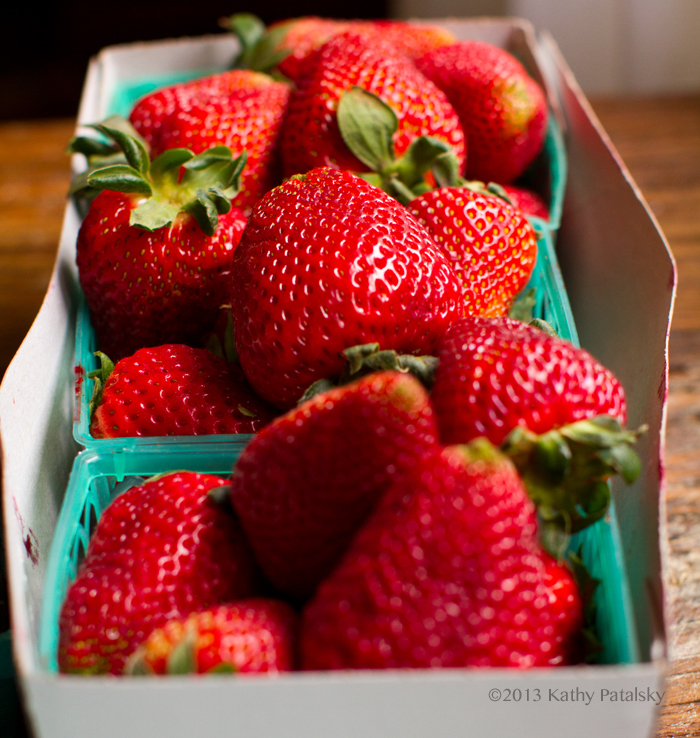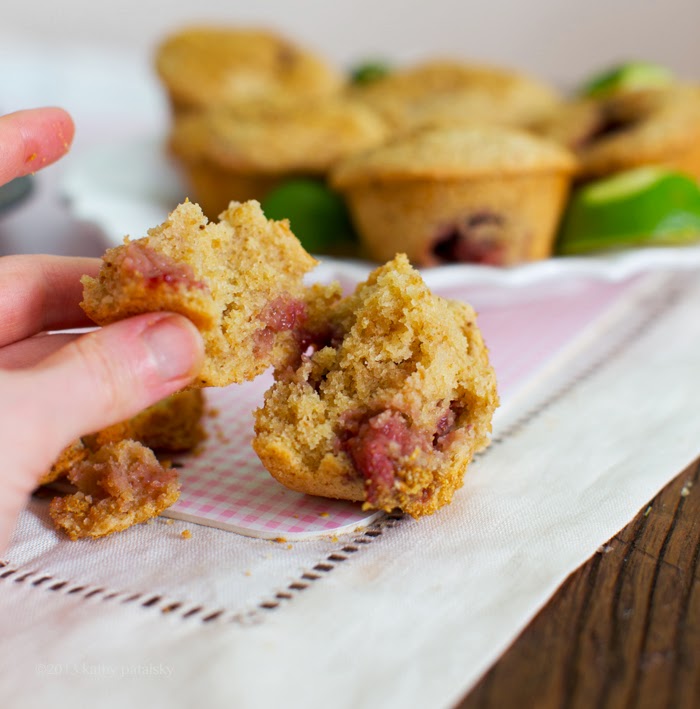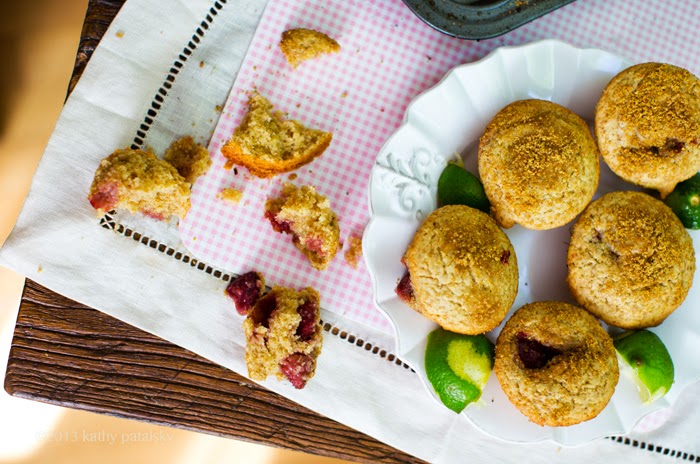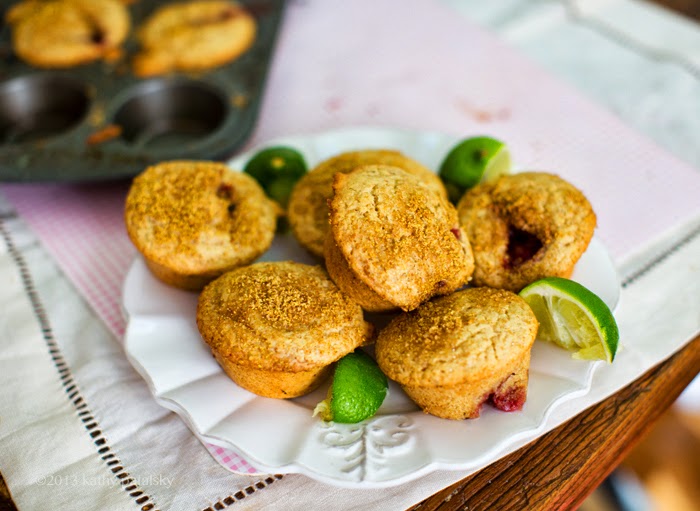 Strawberry-inspired. Paired with sassy limes. You can use fresh or frozen berries for these muffins. I used frozen since this was a spur of the moment recipe .. but fresh berries would be divine.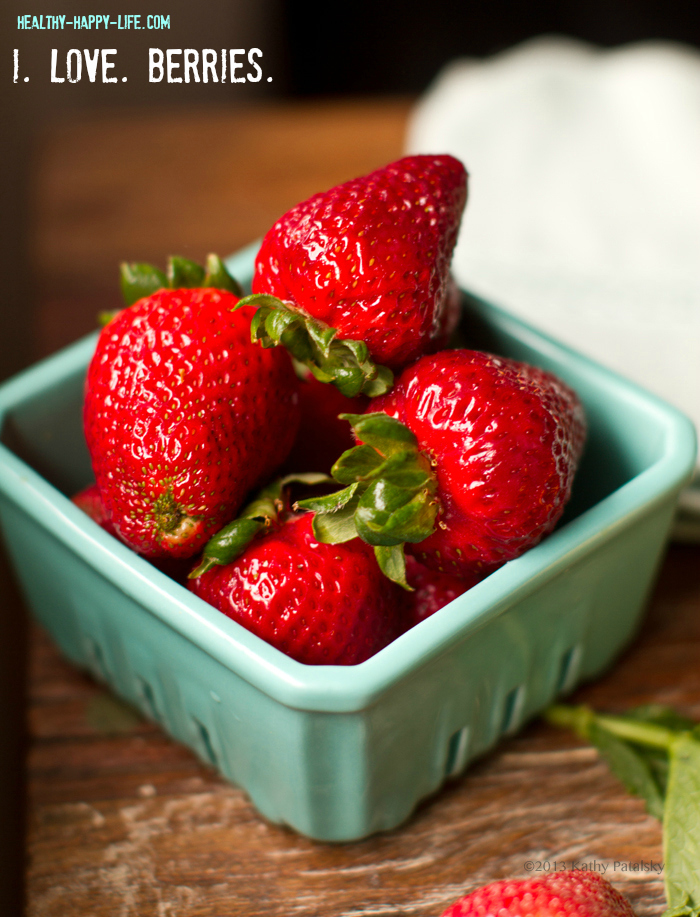 A kitty who is thrilled we are back from vaycay and making muffins again..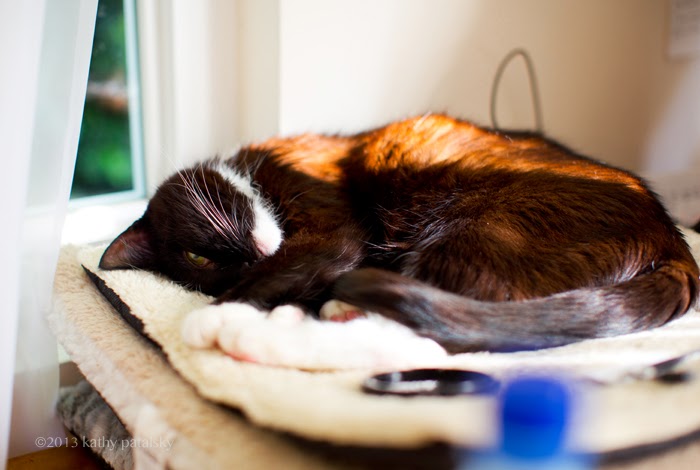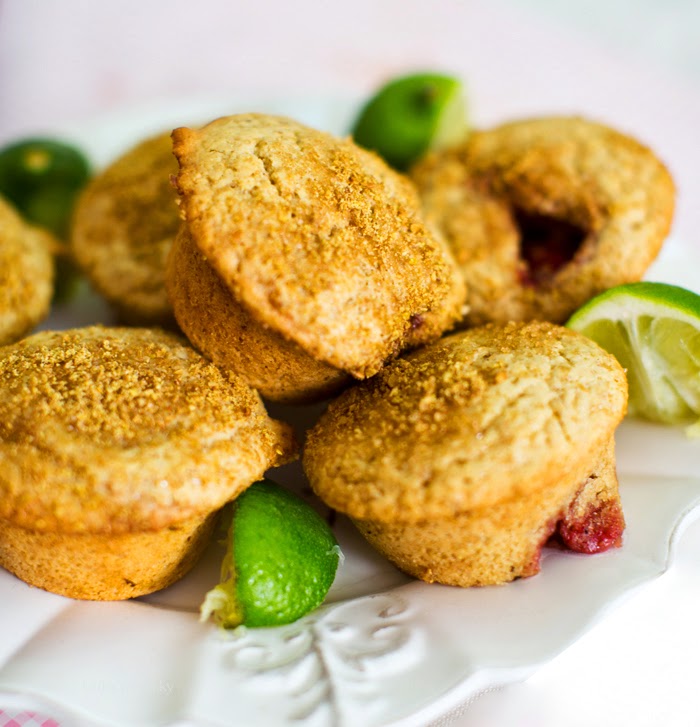 Strawberry Lime Nutty Flax Coconut Oil Muffins
vegan, glutenfree, makes 12 muffins
1 ¾ cups gluten free flour
3 teaspoon baking powder
¾ teaspoon salt
2 ½ tablespoon ground flax seeds (freshly ground)
wet ingredients – warm to room temperature:
¾ + 1 tablespoon cup vanilla non-dairy milk
2 ½ tablespoon fresh lime juice + ½ teaspoon fresh zest
½ cup + 1 tablespoon melted coconut oil
½ cup raw turbino sugar, organic (can sub with maple or agave syrup)
Fold in:
1 ¼ cups organic strawberries (fresh or frozen)
topping: raw turbino sugar + ground flax seeds
Directions:
1. Preheat oven to 375 degrees. Grease muffin tins with generous amounts of coconut oil or coconut oil spray.
2. In a large mixing bowl, combine the flour, salt, flax seeds and baking powder.
3. In a medium bowl, add the coconut oil, sugar/sweetener, non-dairy milk. Warm in microwave until oil is melted. You want them all to be warm but not hot.
4. Add the coconut oil liquids to the flour mixture and fold well.
5. Fold in strawberries. If using frozen berries like I did, be sure to warm to room temp.
6. Bake the muffins for 20 minutes at 375 degrees. Allow to cool before attempting to pull from muffin tins, as they will be very delicate upon coming out of the oven due to the high coconut oil content. Best served warm, about 20 minutes after baking.
Oh those muffin tops…