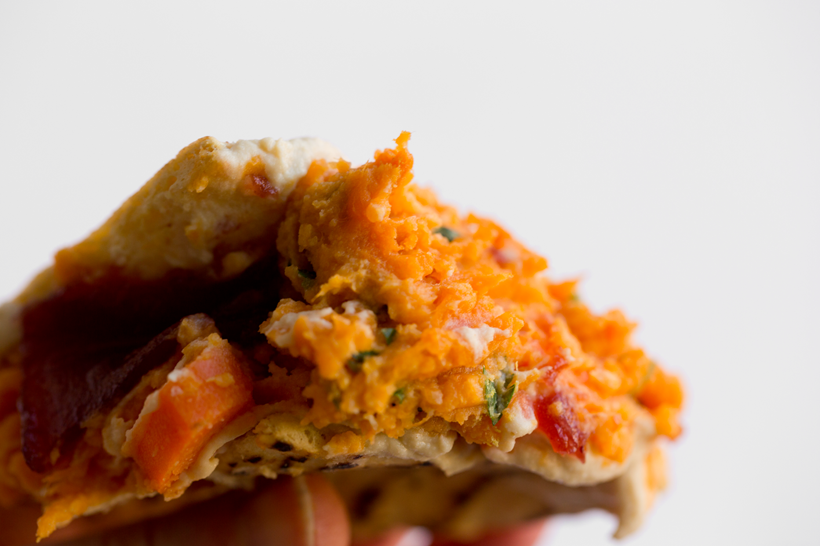 recipe: sweet potato pockets – using a sweet potato mash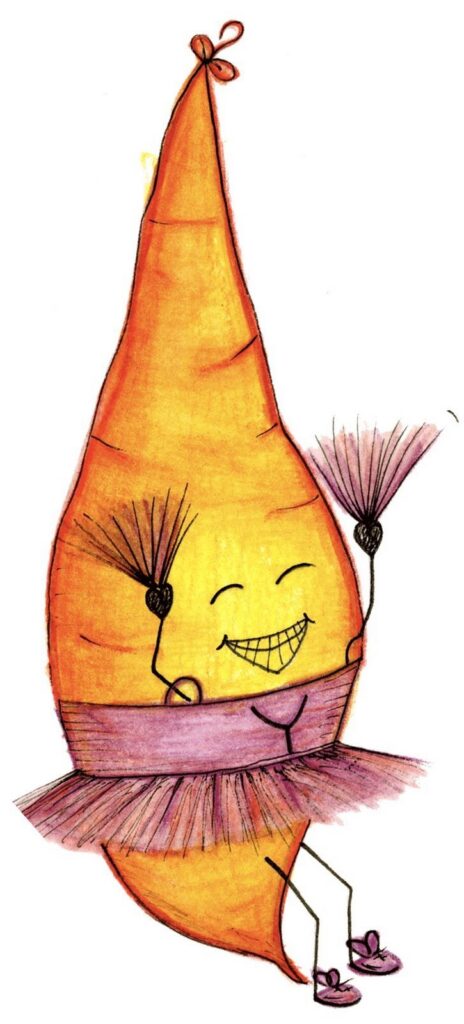 My all time favorite food has got to be sweet potatoes!
…or honeycrisp apples…
…or guacamole…
…or blueberry muffins…
I can find a use for sweet potatoes in just about ANY dish. I usually use this recipe to create a dab-a-little-anywhere, mash of sweet potatoes:
Kathy's Sweet Potato Mash:
1 large sweet potato, cooked through (oven or microwave)
2 tablespoon fresh grated black pepper
¼ cup olive oil or vegan 'butter'
2 cloves chopped garlic (or garlic salt)
handful chopped onions
dash of chopped parsley or cilantro or chives (depending on dish)
dash of cayenne, for heat
MASH AWAY and reheat in microwave/stove top to marinate the flavors.
Here are my TOP FIVE oddball uses for sweet potatoes…

1. Sweet Potato Black Bean Burritos
Add some black beans, guacamole (chunky), fresh chopped cilantro, Sweet Potato Mash, chopped cabbage, hot sauce, cheese optional.)
2. Sweet Potato Mash on Pizza
Sounds crazy. But a little spread of sweet potatoes on top of pizza is delicious!
3. Sweet Potato Holiday Pockets
I will post this recipe later, but over all…stuff a pita with mash, garlic hummus, parsley and a dab of cranberry sauce. Slice into triangles. Saute triangles. Great appetizer for the holidays.
4. Salad Side
Dab a bit of the mash on top of your salad. Greens and sweet potatoes go great together!
5. Simple crusty bread.
One of my favorite restaurants in New York, Josie's, always had a pumpkin squash-y orange spread to dip your bread in. It is cold, mushy and delicious! I do the same idea and pair crispy crusty bread drizzled in salt and olive oil next to my sweet potato mash. Yum.

Need more convincing?

Sweet Potato Nutrition Facts:
(per one large potato)
4 g protein
6 g fiber (24% RDA)
692% RDA vitamin A
59% RDA vitamin C
7% RDA calcium and iron
zero fat
Image: Cheer Captain Yam