My raw, vegan Tu-Nut Sandwich has a creamy, flaky texture reminiscent of a tuna-style sandwich. And obviously, it's 100% vegan, fish-free! Dairy-free too. My Tun-Nut spread gets it's creaminess from soaked and blended raw almonds. No mayo added – not even the vegan kind! Add a nice handful of fresh chopped crisp celery, plentiful fresh black pepper, soft wheat bread or a stuff-it-full pita and voila!Easy vegan lunch, at home or on the go. Picnic perfect.
Tu-Nut. I'm not a huge fan of imitation, faux vegan-meats/fish. Read more about my views on veg fake-meat products here. But trust me, this isn't "fishy" at all!
This recipe texture brings me back to those days as a kid when I loved the creamy crunch of a tuna sandwich. My mom would whip together tuna/mayo/pepper/celery and spread it between two layers of soft bread. My favorite part: the crunchy celery bits – I'd always ask for more celery, less tuna. But now, my favorite part of Tu-Nut…is everything!
Even if you were never a tuna-sandwich fan, try this recipe – you will be in for an addicting lunchtime treat. Get my recipe…
One Bag of Raw Almonds = a full week of healthy lunch ideas and snacks! I usually soak 15 ounces of almonds at once and make 2-3 batches of nut spread for the week. One bag of almonds usually makes about 6 cups of spread. But for this recipe, you will be using 2 cups of soaked nuts. Simply double or triple the recipe if you want more.
A Batch of Tu-Nut before folding in celery bits: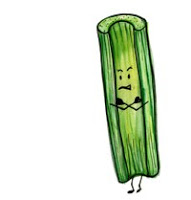 Celery! I love celery in this recipe. I buy fresh organic celery and slice it into fine, crisp, juicy bits. Celery is also an excellent veggie tool for dipping! You can snack bread-free by spreading a nice dollop of Tu-Nut spread onto a few celery sticks. Crunch!! And yum.
Fun Kid Tip: Add a few raisins to the celery/Tu-Nut snack and call it a more textured version of Ants on a Log. Or use dried cranberries or pomegranate seeds and call it "Ladybugs on a Log" 🙂
Kathy's Tu-Nut Salad Sandwich
vegan, makes about 4 cups
2 cups soaked raw unsalted almonds, reserve salted soak-water
½-1 cup reserved water
1 cup marinated mushrooms, drained
2 tablespoon liquid from marinated mushroom container
*I used Trader Joe's Garlic Marinated Mushrooms – in a jar of flavorful vinegar
2 tablespoon grape seed oil
1 ½ tablespoon maple syrup (or agave)
1 teaspoon garlic powder
1 teaspoon black pepper
1 teaspoon sea salt
optional: ½ jalapeno with seeds – for spiciness
optional: additional herbs/spices like dried rosemary or fresh tarragon, basil or parsley
Fold-in:
½-1 cup celery bits
extra black pepper
Tools: 6-cup+ food processor
*you will need to blend in two batches if using a mini 3-cup food processor*
Directions:
1. Soak your almonds overnight – at least 6 hours. Add a few pinches of good salt to the soaking water. I use a seasoned black sea salt I bought at a specialty store.
2. When you are ready to process the almonds, add 2 cups of the soaked nuts to a food processor. Add about ½ cup of the soaking water as well. Next add the maple syrup, grape seed oil, garlic powder and a pinch of the salt and pepper.
3. Blend on medium/high until the mixture becomes blended into fine flaked scraps. Add more water if too dry. You do not want to over-process the nuts for this recipe because you want them to resemble a flaky tuna-inspired texture.
Tip: I will do two separate batches of this recipe, one that is processed into a super creamy, fine texture and one that is nice and chunky/flaky – then I will fold the two together in the end for my finished product.
4. Next, add in the mushrooms and mushroom marinade liquid. Any canned or bottled marinated mushrooms should work well. The brand I used were soaked in a vinegar/oil/garlic/seasoning mixture. Just make sure you use juicy marinated mushrooms – something dry and raw will require a few recipe modifications (like adding your own vinegar, much more liquid and extra seasonings).
5. Blend the almond/mushrooms mixture until you are happy with the texture. Pulsing is a good food processor setting to use. Do a taste test and adjust salt/pepper/sweetness/spices/water to your taste buds. If adding jalapeno, do it here.
6. Scoop out the finished product. Set aside.
7. Finely chop about ½-1 cup of washed/scrubbed celery. Fold the celery, plus a bit of additional black pepper into the mixture. You can also fold chopped tarragon, dill or flat-leaf parsley into the mix for an 'herbed' flavor.
8. Cover and chill in fridge for a few hours before serving for best taste/texture results.
9. Serve on sandwich bread or as a dip. Perfect for stuffing a pita. No other ingredients required to create a flavorful vegan sandwich you and your family will crave.