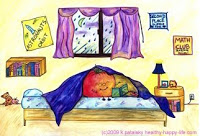 A lot of people ask me what vegan cookbooks I read. Perusing the cookbook section of Amazon or Barnes and Noble is one of my favorite past times. So, I have a few favorite vegan cookbooks that I'd like to share with you. This is only a fraction of the books I love, but here they are. I have personally read and adore all of these. I am even quoted in one:

Click ahead to read a quick review about each book and to find out which of these vegan books I am quoted in!
Kathy's Vegan Cookbook and Guidebook Picks
Veganomicon by Isa Chandra Moskowitz
I got this cookbook for my birthday last year and read it cover to cover. So many great recipes and stories. This is a fun and incredibly useful book with a few recipes you will make again and again. One recipe I loved: the simple and delicious stuffed mushrooms.
The New Whole Foods Encyclopedia by Rebecca Woods
When I was in college I found this book and read it every night. It satisfied every curiosity I had about whole foods like apples, rice, sweet potatoes and spinach. It really is an encyclopedia of whole foods and wellness information. It details food properties and benefits. Woods follows the principles of AYURVEDIC WELLNESS. Vatam, Pitta, Kapha. I love love love this book.
Total Health Makeover: Marilu Henner
Marilu brought the zest and life back into being vegan! (The gusto according to one of her steps…) I found this book in high school and was very influenced by Marilu's passionate writing and research for her "Total Health Makeover" diet. She advocates for a totally vegan lifestyle. Dairy-free is her quest. In the nineties, I first heard about the book when I read an interview where she said milk was bad, I was shocked! But intrigued. Marilu also talks about chemical free living and is a big fan of exercising everyday-and dancing around in your living room counts! Yes! That works for me!
Healthy Life Kitchen: Marilu Henner
A follow-up book to THM. Goes more in depth about chemical free living and how to organize your kitchen for wellness success. It also goes into life stages and how to eat well at every age. Thus I was quoted in this book as a 19 year-old college student who craved healthy food on-campus at Boston University. It's on page 163 at the bottom of the page, if you are really curious!
Totally Dairy-Free Cooking by Chef Louis Lanza
Chef Louis Lanza is the genius behind my sentimental favorite vegan restaurant here in NYC, Josie's. Josie's was my first foray into vegan dining in the city, as a college kid. I was in love. So I had to buy his cookbook. Fabulous.
Jamba Juice Power by Stan Dembecki
I am a big Jamba fan. Heck, it was first high school job. And I love the story behind how JJ got its start in California. Just a man craving a good smoothie after his long bike trips. What an amazing entrepreneurial story of a brand born in California. Yay. It also has some great recipes and nutrition quips.
Skinny Bitch:Raw Food Real World by Rory Freedman
This book is pretty hilarious. It is a bit on the edgy side, as the author write about vegan living and why you shouldn't be eating dead food that will make you fat. Very blunt, very entertaining, a great beach read for the vegans.
Raw Food/Real World: 100 Recipes to Get the Glow by Matthew Kenney
This book comes from the restaurant Pure Food and Wine here in NYC. It really is a great RAW FOOD 101 type cookbook. For those of you who are looking to start raw food cooking. I love OneLuckyDuck.com, the brand associated with PFW. They have done a great job of making raw food more mainstream. Heck, they even got Howard Stern to rave about the restaurant.
Great Chefs Cook Vegan by Linda Long
OK, honestly this book I have yet to buy and read. But I LOVE the concept. Amazon book description: "Great Chefs Cook Vegan includes recipes from 25 of today's greatest chefs, including Thomas Keller, Jean-George Vongerichten, Eric Ripert, Charlie Trotter, and many other James Beard award-winning chefs. Each chef section includes a three or four-course vegan meal, complete with mouth-watering photographs of each recipe and much more."
…where's the nearest bookstore? This is on the top of my brain-my plight to get the big chefs to add vegan options to their menus. Jean Georges likes vegetarians and vegans! It's a start.
Do you have a vegan cookbook I need to try? Let me know!
Comment me or send me an email at [email protected].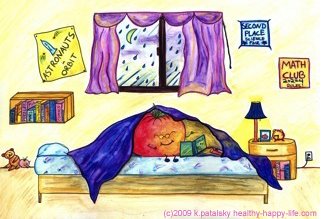 Image: Smarty Tomato of The Lunchbox Bunch, reading on a rainy day. By K Patalsky.